Traditional culture meets the hyper-modern in Tokyo, a city that's the ideal blend of food, culture, fun and the exotic. More Australians than ever are holidaying in Japan; 25,600 of us visited Japan in the year to September 2014, an increase of 34% on the previous year. Less than a 10 hour flight from Sydney, Brisbane or Melbourne, with very little time difference (yay, no jet lag!), Tokyo is one of our favourite cities to visit.
Tokyo is a diverse city with 23 distinct neighbourhoods or wards, so which one should you choose? Below are our top picks for where to stay in Tokyo.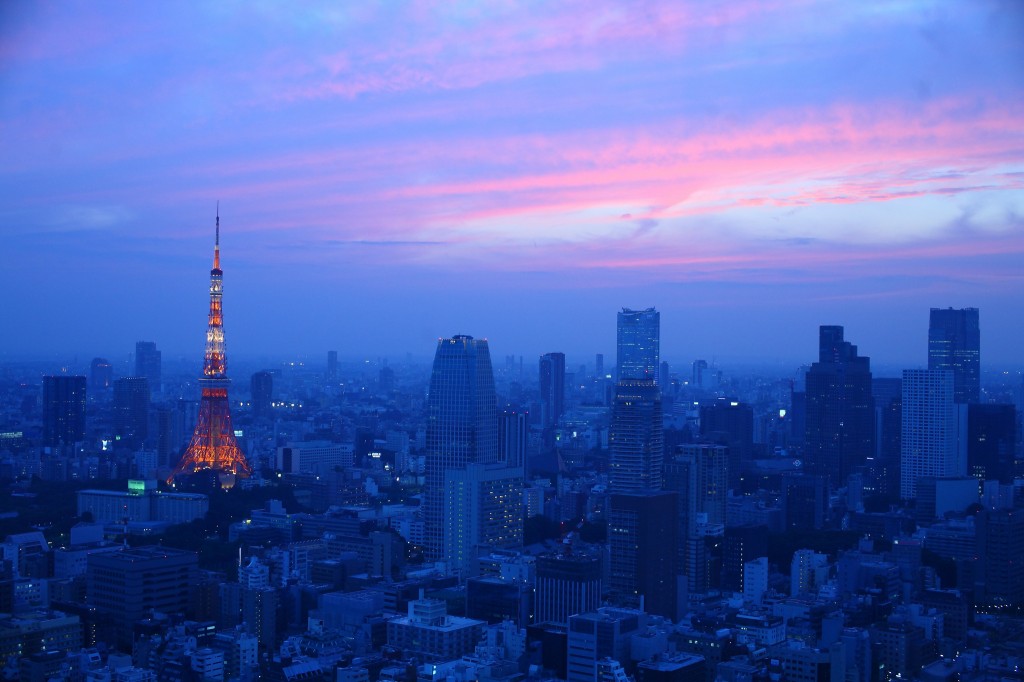 Shinjuku
With its neon lights, bustling streets and buzzing nightlife, the vibrant commercial district of Shinjuku is a photogenic neighbourhood in the city's heart. Home to the busiest train station in the world, Shinjuku Station, transporting more than two million passengers a day, describing it as busy would be an understatement. Shinjuku is packed on the weekends, with visitors and locals shopping, eating and drinking late into the night, and the vibe is contagious.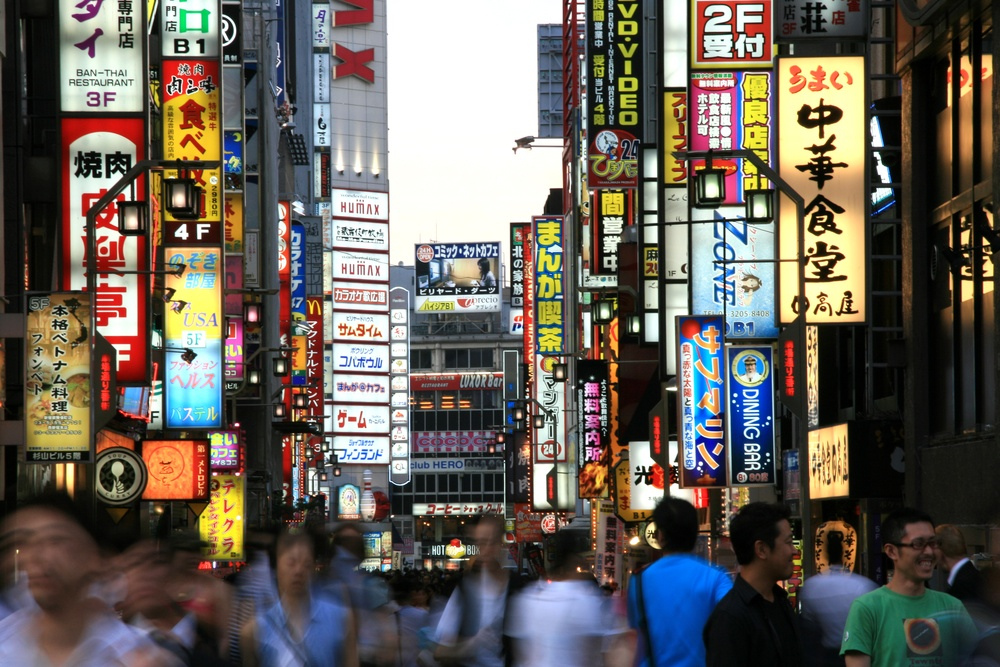 What's in Shinjuku? In Shinjuku you'll find some of Tokyo's tallest buildings, the Golden Gai nightlife district, the red light district of Kabukicho and Omoide Yokocho (memory lane), a collection of restaurant-packed alleyways north-west of the train station. During cherry blossom season, check out the Shinjuku Gyoen National Garden and the Meijijingu Gaien.
Stay in Shinjuku if… you've never visited Tokyo before. This is the Tokyo you see in the movies, and it's very well connected by public transport, so it's easy to get around. It's also Tokyo's major stop for long distance buses, ideal if you plan on taking day trips.
Shinjuku Hotels: Conveniently located (there's a subway stop in the basement), the luxurious old-school Hyatt Regency Tokyo (4.5*) is in the heart of Shinjuku, and runs a free shuttle bus to Shinjuku station. For amazing views and a prime location (just 5 minutes' walk from the station), check out the Century Southern Tower Hotel (4*). Or try the Citadines Central Shinjuku Tokyo (3.5*). Family friendly and value for money, it's close to many of the main sites.
Getting to Shinjuku: Catch the Narita Express train from Narita Airport, or the airport limousine bus from Haneda Airport.
Shibuya has a similar vibe to Shinjuku, but with a younger crowd. It's known for its shopping, izakaya dining and nightlife. Shibuya station is one of the busiest in Tokyo and just three stops from Shinjuku station. Check out the iconic Hachiko exit to the station, with its vibrant overlapping of neon signage and 'pedestrian scramble' three way intersection, and be sure to visit nearby Harajuku and surrounds to see some eccentric youth fashion.
Stay in Shibuya if… You're keen on fashion, people watching, shopping and youth culture, and you relish the idea of being in the heart of a bustling metropolis with plenty to see and do late into the night.
What's in Shibuya? The busy pedestrian shopping strip of Center Gai is in Shibuya, as well as multiple malls and arcades. Nearby attractions include the Hachiko Statue, Yoyogi Park, Meiji Jingu Shrine, and the Harajuku (Takeshita-dori street) and Ometesando districts, known as the centres of youth culture and fashion in Tokyo.
Shibuya Hotels: The Sakura Fleur Aoyama (3*) has great views (you can see Shibuya crossing) and is good value for money, mere steps from Shibuya station and close to Meiji Jingu Shrine and Tokyo Imperial Palace. Check out the Shibuya Excel Hotel Tokyu (3.5*), which has clean, modern, and well-sized rooms and puts you right by Hachiko Statue and Shibuya Crossing, or Hotel Mets Shibuya (3*) which is literally on top of Shibuya station.
Getting to Shibuya: The NEX train from Narita Airport stops in Shibuya and takes just over an hour. Shibuya is an hour by train or airport limousine bus/transfer from Narita.
Ginza
Ginza is known as Tokyo's main luxury shopping district, with plenty of upmarket department stores, restaurants, art galleries, bars and cafes. On the weekends, Chuo Dori Street is closed to traffic and becomes a pedestrian mall. There are plenty of affordable places to eat and shop in this upscale Tokyo neighbourhood.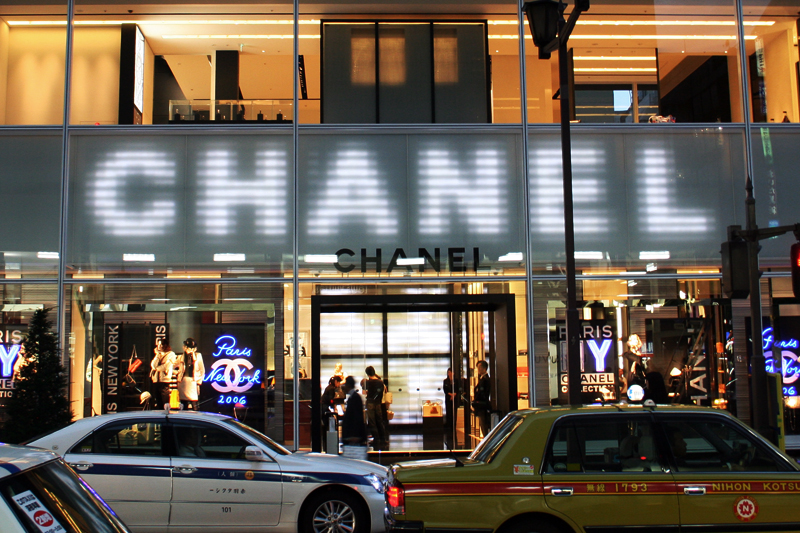 What's in Ginza? The Kabukiza Theater is one of the best places to see kabuki (a classical style of performance art best described as dance-drama) with plays performed daily. Department stores Matsuya, Mitsukoshi and Printemps are in Ginza as is the Tokyo Gallery, with the Tsukiji Fish Market, Hibiya Park, and Imperial Palace also nearby.
Stay in Ginza if… You love to shop, eat and sightsee but aren't so keen on crowds. Ginza is a little less crowded than the heaving Shinjuku but still has a distinctly Japanese vibe. It's also close to many of the main sites and is just one stop away from Tokyo train station, making it a convenient neighbourhood for regional travel and for getting to and from the airport.
Ginza Hotels: Hotel Monterey Ginza (3.5*) is seconds from Ginza's best shopping, and walking distance from Mitsukoshi and San-ai Building. Hotel Seiyo Ginza (5*) is close to the Kabukiza Theater and offers childcare and 24-hour room service, so its well suited for anyone from family to solo travellers.
Getting to Ginza: Ginza is just one stop away from Tokyo Station, where you can board buses or bullet trains to Narita and Haneda Airports.
Asakusa
Asakusa has all the nostalgia of a bygone era, having been almost completely rebuilt after World War II, it is considered one of Tokyo's 'old' neighbourhoods. To tourists, the area appears traditionally Japanese, and there are remnants of the past here; it's one of the only parts of Tokyo where you can still stay in a traditional Ryokan (traditional Japanese inn), and one of the few neighbourhoods with Geishas still in residence.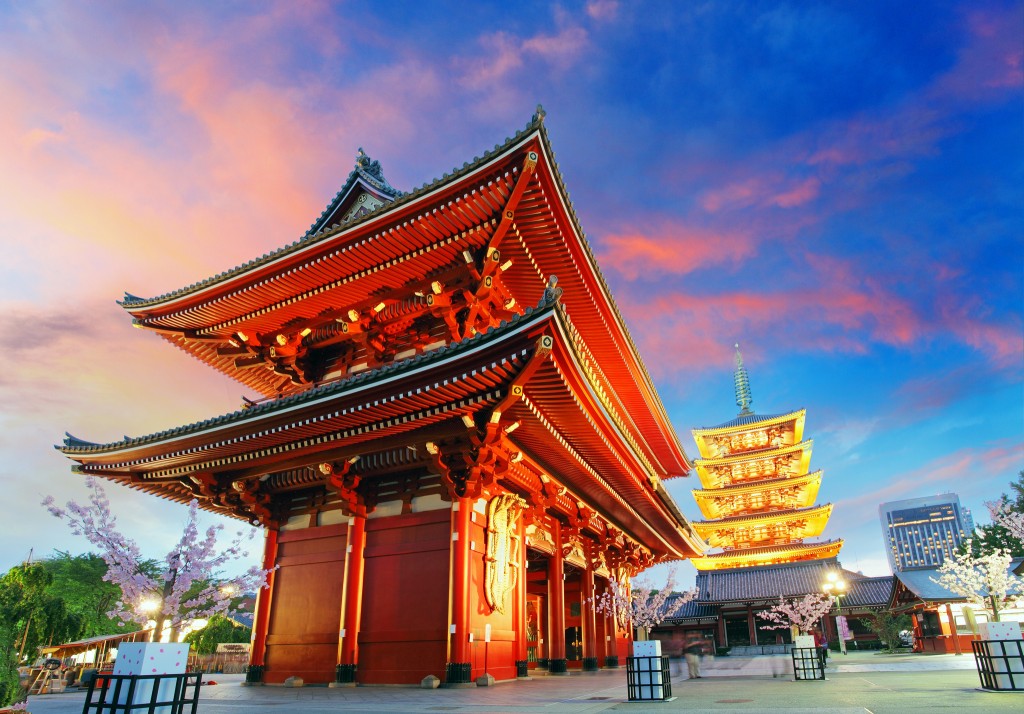 What's in Asakusa? The Sensoji Temple, built in the 7th century, is one of the most popular places to visit in Asakusa. Head to Nakamise Dori for shopping and street food, and check out Asakusa Engei Hall, one of the last remaining kabuki theatres in the area, and visit Tokyo Skytree.
Stay in Asakusa if… You want to get a taste of Japan's history and culture, and especially if you don't have time to visit other parts of Japan such as Kyoto or Osaka.
Asakusa Hotels: The budget Soho Asakusa Hotel (2.5*) is just minutes from Hanayashiki Amusement Park and Sensoji Temple, or if you're looking to stay in a traditional Ryokan, try Ryokan Asakusa Shigetsu (3*) or the Ryokan Kamogawa Asakusa (3*), both central and family-friendly options.
Getting to Asakusa: You can get to Asakusa by train from both Narita Airport (Keisei Access Express train) and Haneda Airport (Keikyu Limited Express train), or by airport limousine bus.
Need more reasons to visit Tokyo? Take a look at our great deals on Tokyo flights, hotels and holiday packages and plan your Japanese holiday today!