Whether you're a last minute man or a spreadsheet packing list king, there's no right way to pack, but everyone has their own must-have travel packing essentials. From travel money tricks, medical remedies for making the most of your trip, or even something special with sentimental value, there are some things you can't live without when you're on holiday.
We've asked some of our favourite travel bloggers what's essential on their travel packing checklist, and here's what they had to say: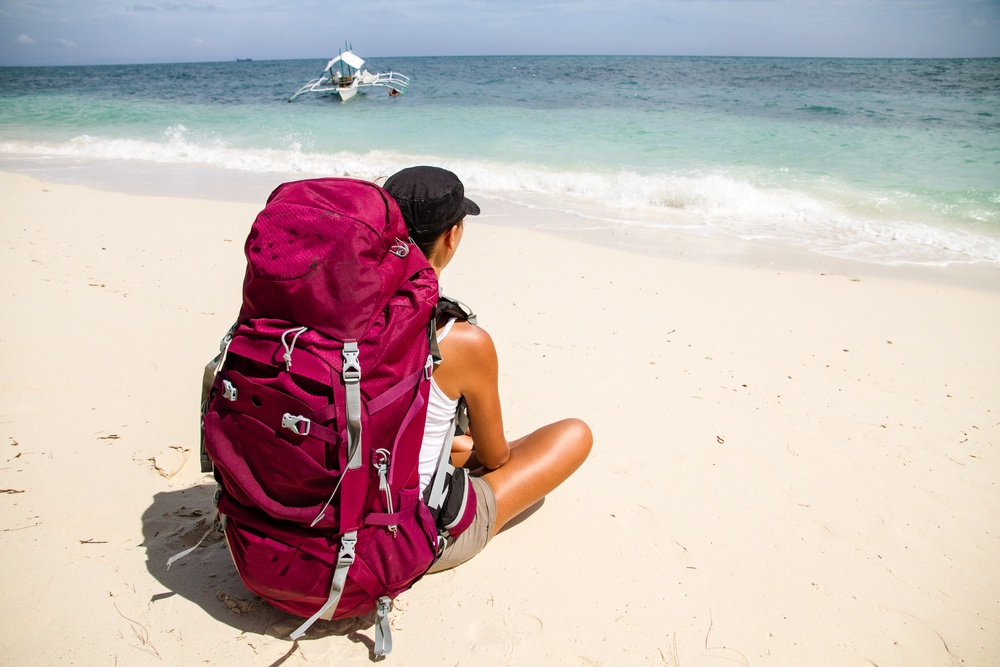 "I always, always, always take a serious swimming cossie, goggles and swimming cap and tend to explore local pools (and beaches and hotel pools!) wherever I go. And mask, fins and snorkels if going anywhere remotely likely to have good snorkelling. Be prepared! I usually take runners and walking/running gear too cause that's good to have, though I'm not so dedicated to dry land exercise as to swimming?"
"Since discovering it in Singapore a few years ago, Tiger Balm ointment has become one of my travel essentials – it's the only thing that relieves the incessant itch of insect bites. I also pack Berocca vitamin and minerals tablets as they're great for dealing with jet lag or colds you sometimes pick up in transit. My travel blogging essential may surprise people as it's a Moleskine notepad. I've learnt over the years that the only thing I can rely on constantly for making notes is good old fashioned pen and paper!"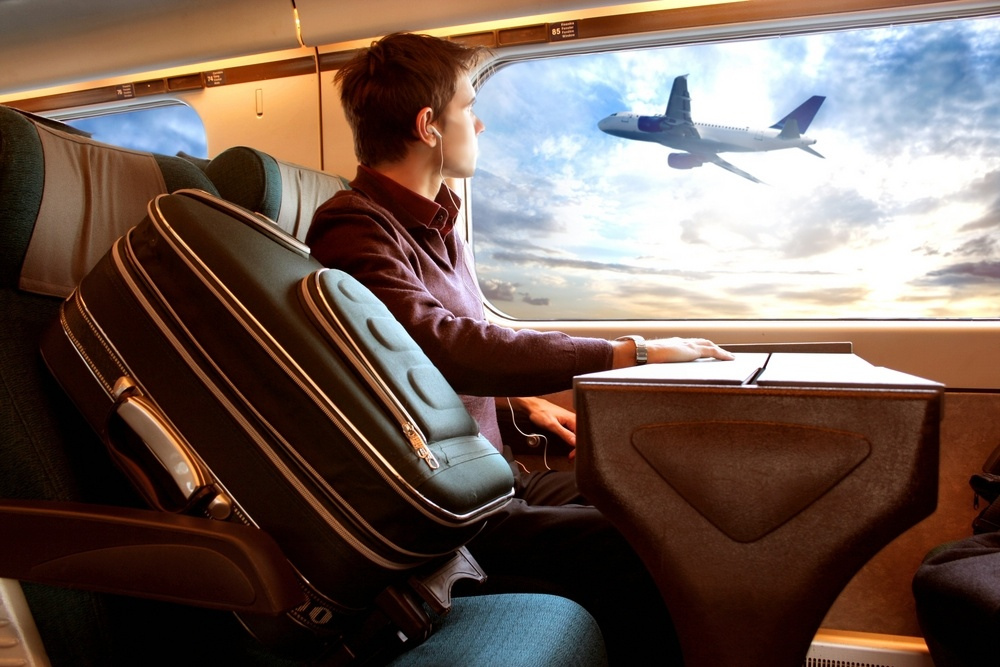 "A strategically packed bag is crucial in ensuring trips out and about with our two children is largely stress free whether a long haul plane trip or a local adventure. We travel as light as possible so we don't need to juggle too much luggage.
My top 5 travel essentials would have to be my iPhone which combines all the tech I need from camera to GPS; baby wipes which always save the day; stickers (as many as I can gather) to draw out when the kids become restless and provide instant happiness; a large scarf which can be converted into a blanket, window covering or even a sling when needed, and until the kids reached preschool, an Ergobaby carrier which saved my back and sanity so many times when we were stuck at the airport.
Of course this list is not exhaustive but they are the five things I'll always check and recheck to ensure they're not forgotten."
"As far as packing goes, I'm one of those "Throw everything in my pack as fast as possible and hope I don't leave anything behind" kind of people, which means I almost always leave something behind.  I do have a few important items I make sure to bring though. The first is a plastic container (like a lunchbox) which goes at the bottom of my pack. Having something solid at the bottom of your pack makes it stand up much easier, which is actually really useful. The other is a small set of speakers to use with my phone/laptop. I'm sure they sometimes annoy people in the next room, but it's great to be able to listen to music and movies with decent sound while travelling. I thought of something else to add to my list while looking at fruit in a market in Mexico today; a mini blender/juicer. I'm not sure if they even exist in the size that I'd want to carry around with me for months, but I'm going to look into it (and invent one if someone hasn't already!)"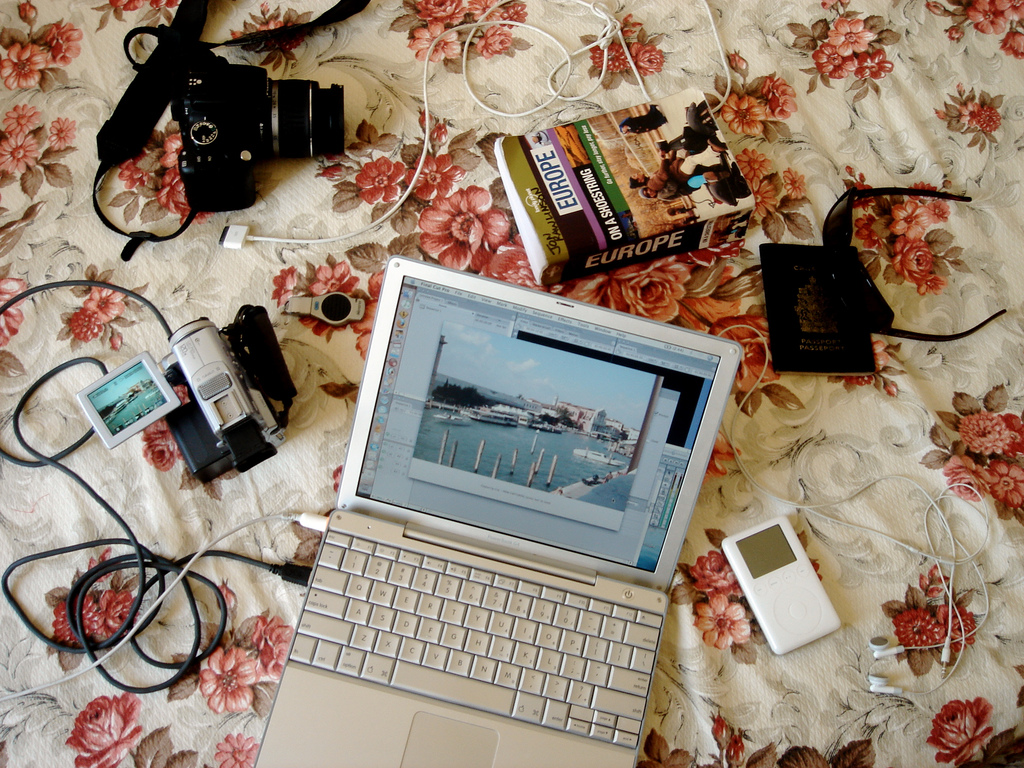 "I am very technology based (which is probably why I'm hopeless camping!) so I always make sure my camera, iPad, laptop, Kindle, camera, portable chargers, iPhone and all of the respective chargers are packed in my carry on before I even bother packing clothes! A mini first-aid kit is a must, you never know what's going to happen so its always best to be prepared. Next would be money… I am over paranoid about being mugged or left somewhere without any money, so I always make sure I have several credit cards (4 – connected to the same account), 2 x travel cards and cash, I usually have half packed in one bag and half packed in the other (just in case). Last but not least, clean underwear (!!), baggage gets lost on flights all the time, so don't be caught out without a pair of clean undies."
"Less than you think! There are very few items that I feel would ruin my trip if I didn't have them with me. So when it comes to essentials, it's really a matter of having something that helps me capture the memories, whether that be a smartphone or a notebook, plus a passport, money and a good pair of walking shoes! Don't let the idea of needing dozens of outfits or top tech gear get in the way of what really matters: enjoying the experience."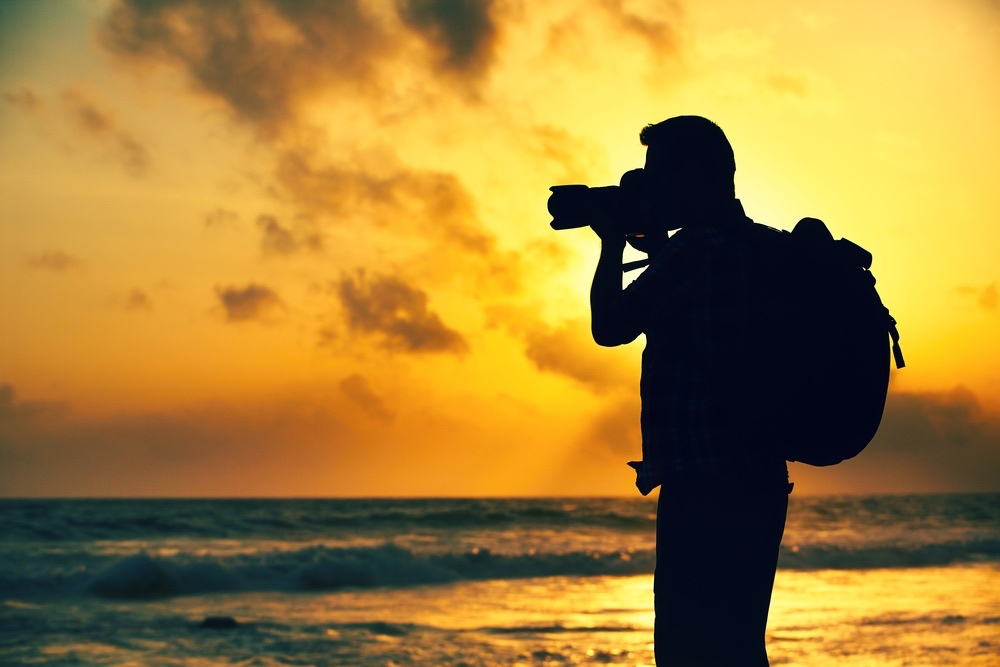 "You will always find me at the airport check-in with two bags, one packed with camera gear to take on the plane and the other with lenses, underwater camera housings and equipment wrapped or stuffed with clothes. When I travel it's about packing as much camera gear strategically into my luggage as possible, even if that means leaving something essential or pretty at home. A laptop, notebook, mosquito spray, swimmers and sunscreen along with a big comfy jumper for the plane are my go-to regular essentials from which I then add to depending on the location. Also I never leave home without knowing a few words of the local language, it will give you a huge advantage especially if you forgot to pack something!"
"I'm a pretty light packer – I'm often backpacking and I don't like to carry anything too heavy – so the list of essentials on my packing list is pretty short. Top of the list is my smartphone and a charger because my phone is really like my brain these days – I'll have information about bookings and transport saved in it, I'll need it to take some pictures and of course I want to be in touch with family and friends (a bit – not too much!). I always include a swimsuit, wherever I'm travelling, because whenever I leave it out is when I need it. I'm going to Iceland this year, for example, and I've already learned that swimming is a must do there – not something I would have expected. And finally, because I'm usually travelling with my four-year-old, his very well-travelled teddy bear, Jack, is an essential on the list."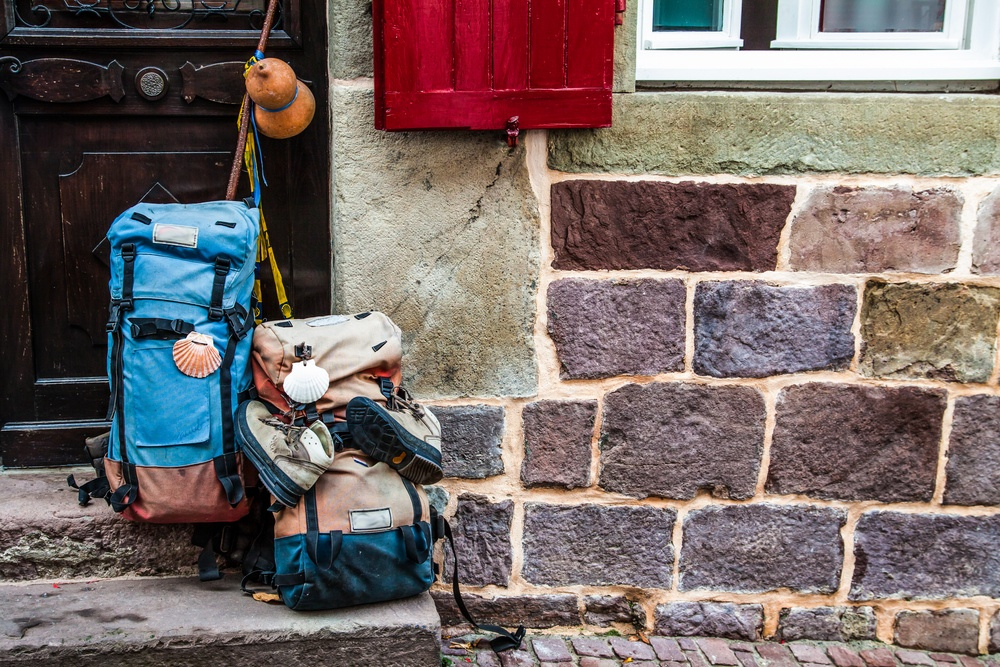 "My camera and my Kindle are two things I never travel without. While I obviously love to write about my travels, it's the photos that I look back on after a trip. A single image can conjure up myriad other details about a trip that I might not have thought to write down. My Kindle is for those long layovers, boring bus rides, or quiet moments in a hotel when nothing else is going on. I consume novels when I travel – burning through 1-2 a week when I'm on the road."