Travelling the world alone is one of the most rewarding—and daunting—experiences that life has to offer. Although many people put off their travel dreams for lack of a travelling companion, this doesn't have to be a barrier at all. Here are some tips to get you out of your comfort zone and exploring the places you've always wanted to.
Choose Social Accommodation
The best way to kick-start your solo trip is by booking the right kind of accommodation. It goes without saying that holing yourself up in a private hotel room isn't a great way to meet new people. Book a bed in a hostel dorm, where you'll likely share a room with someone interesting or meet some fun people in the common area. Make sure you remember to check the message board—many hostels organise daily social events and group tours. If hostels aren't your scene, try Couchsurfing or Airbnb. These home-sharing platforms are great for meeting friendly locals in a low-pressure environment.
Learn How to Eat Alone
For first-time solo travellers, eating out can be one of the most daunting things you'll do. Like anything else, enjoying a meal by yourself becomes easier with practice. Cafes with window seats and outdoor seating areas are ideal for relaxing and watching the world go by. In restaurants, grabbing a seat at the bar or a communal table will feel more comfortable than sitting at a table for one. While you're at it, take the opportunity to chat with the service staff. There's a pretty good chance that your waiter is a local with lots of great insights to share.
Bring a Book
Eating out is just one of many situations in which a book can help to reduce anxiety. If you ever find yourself feeling bored or self-conscious in a public space, it always helps to have a book, a travel journal or even a few blank postcards with you to keep yourself occupied. As an added bonus, people spotted reading books or writing in journals generally come across as less antisocial (and therefore more approachable) than those absorbed in their smartphones.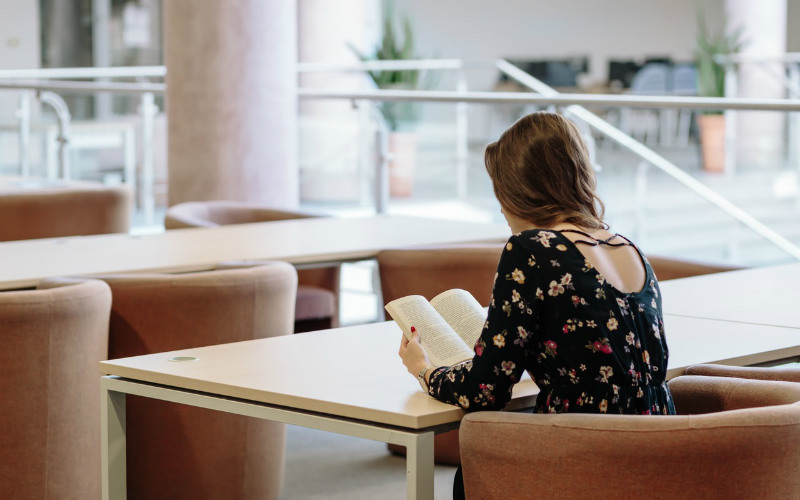 Get Out and Find Your People
Once you've taken the plunge and decided to travel by yourself, there's nothing stopping you from seeing and experiencing absolutely everything you want to. The internet is an invaluable resource for finding people who are interested in similar things as you. International organisations such as Meetup host thousands of colourful events across the world, from photography walks and bar crawls to social sporting events and movie screenings. Language classes, cooking classes and other workshops are a fantastic way to hone your skills while also meeting like-minded individuals. If you're looking for something more general, joining a walking tour of the city will allow you to tick some sights off your bucket list and meet other travellers at the same time.
Learn the Local Language
Large groups of tourists are notorious for sticking together and only speaking their native tongue. Fortunately, travelling on your own means there's no risk of leaving a city without meeting anyone because you were stuck in a tight-knit group. If you're travelling to a country whose main language if different to your own, make an effort to learn at least a few important words and phrases before you go. This is not only basic courtesy when travelling to a foreign country, but it also opens up the possibility for lots of enjoyable interactions which otherwise wouldn't have been possible.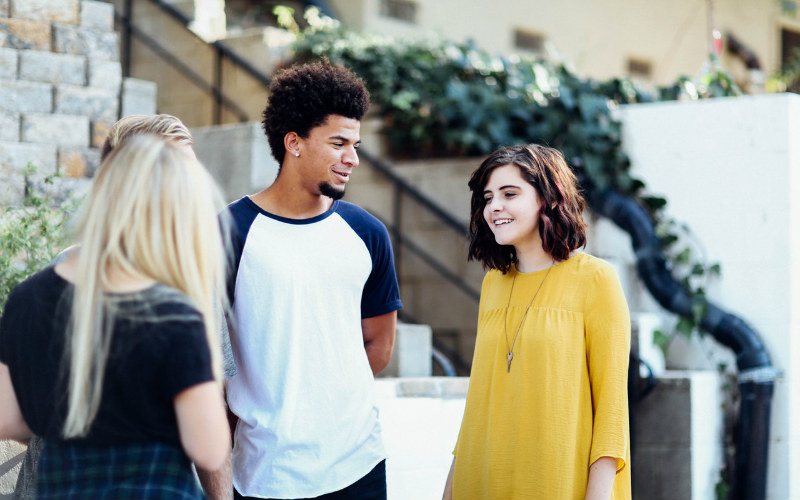 Be Cautious
Despite the undeniable benefits of solo travel, tourists who travel without a companion can be more susceptible to things like scams, uncomfortable confrontations, and even simple health scares. Never leave your drink unattended, be aware of local scams, and always pay attention to your surroundings—especially in large cities at night. Researching an approximate price for things like taxi fares, regional souvenirs and guided tours can also prevent you from being taken for a ride.
Stay Open-minded
Having said all that, one of the best things about solo travel is going with the flow and opening yourself up to new experiences. There's a strange but real phenomenon in which solo travellers seem to attract the kindness of strangers. During your travels, you might find yourself being invited to a local family's house for dinner, or being recruited into drinking with the group of cheery businessmen at the next table. It still pays to stay sharp and weigh the risks of each situation, but these sorts of unexpected encounters can easily turn into a highlight of your trip—so be sure to keep an open mind when the opportunity arises.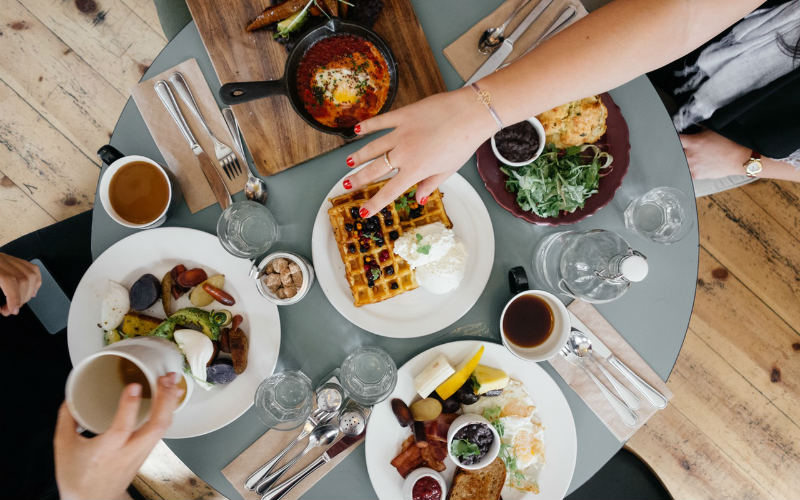 Ready to embark on the solo adventure of a lifetime? Book cheap flights to your dream destination with Webjet!