New Year's Eve. It's the biggest party of the year and when it comes to celebrating, few cities put on a show more worthy of the word 'spectacle' than the harbour city of Sydney. There is a reason that Sydney is considered to be one of the world's best places to celebrate the New Year. So if you're thinking of braving the crowds for a glimpse of the dazzling NYE Sydney fireworks, and are keen to ring in 2023 with one million of your new friends, then here are 10 of the best spots to watch the night unfold.
10 Best Spots to Watch Sydney's NYE Fireworks
1. Sydney Opera House, Sydney Harbour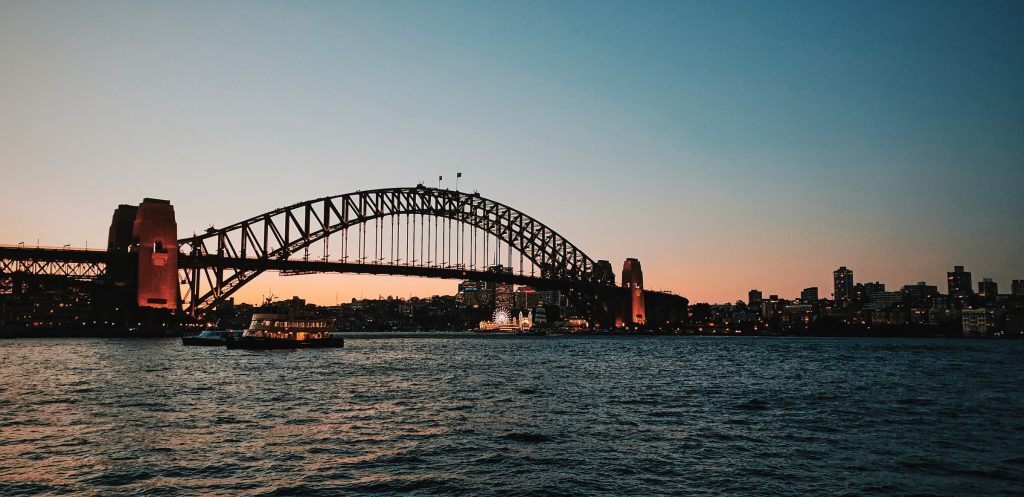 Address: Bennelong Point, Sydney NSW 2000
Does it get any more iconic than watching the NYE fireworks from the steps of the Sydney Opera House? Not really, which makes it THE place to be when the clock strikes midnight. From the Opera House, you have unobstructed views of the Harbour Bridge, where Sydney's main fireworks event takes place, and you're in the very heart of the action, which means the atmosphere is electric.
This prime position doesn't come easy though, and it is recommended that you arrive as early as 12 pm. It's a long day, but as soon as the pyrotechnics begins, it all becomes worth it. Luckily, in and around the Opera House, you'll find plenty of restaurants, bars and cafes, worth stopping by if find yourself with some time to spare, including the Opera Bar, Opera Kitchen and Portside Sydney. In terms of facilities, you'll have access to ATMs and accessible public toilets for the most comfortable New Year's eve.
2. Bradley's Head Amphitheatre, Mosman
Address: Bradleys Head Rd, Mosman NSW 2088
Make a day of it on Sydney's North Shore at Bradleys Head Amphitheatre. Opening to the public at 3 pm, this ticketed area (between $44 and $102) is popular with families and perfect for picnicking in Sydney. Those that forget their hampers at home can tuck into fare from some of the food stalls on-site.  If you miss out on a spot, there are loads of great spots in Mosman to watch the fireworks from — and its easy to get around since it is considered one of the best suburbs in Sydney to explore on a bike (just be careful riding at night).
There are live DJ performances to keep everyone entertained all night long and the uninterrupted views to the Harbour Bridge and Opera House make the welcoming of the new year that much more special. While this vantage spot is perfect for a New Year celebration in Sydney, there are other alternatives nearby, including the Mast Precinct or the budget-friendly Athol Lawn.
3. Barangaroo Reserve, Millers Point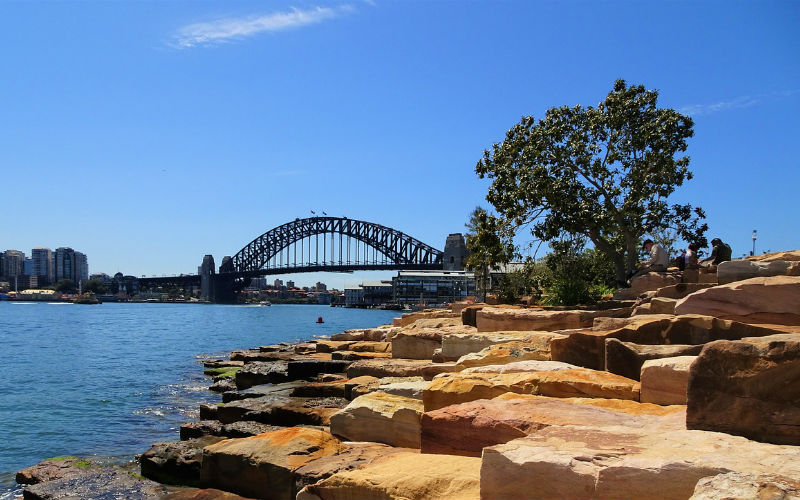 Address: Hickson Rd, Barangaroo NSW 2000
$250 million in the making, Sydney's newest foreshore reserve is one of the most impressive lookout points you can find yourself at come the beginning of the Sydney NYE fireworks and has one of Sydneys best views of the Harbour Bridge. The six-hectare park is situated smack-bang between Circular Quay and Darling Harbour and boasts unrivalled views of not only Sydney Harbour Bridge, but also Goat Island, Balmain and Balls Head Point. 
Barangaroo is a ticketed area for New Year (between $20.90 and $46.90) and gates open at 5 pm. Booking your place in advance means you don't have to worry about turning up early to lock in prime position on the harbour's edge. That leaves you with an entire day to get thinking about those New Year's resolutions!
4. Darling Harbour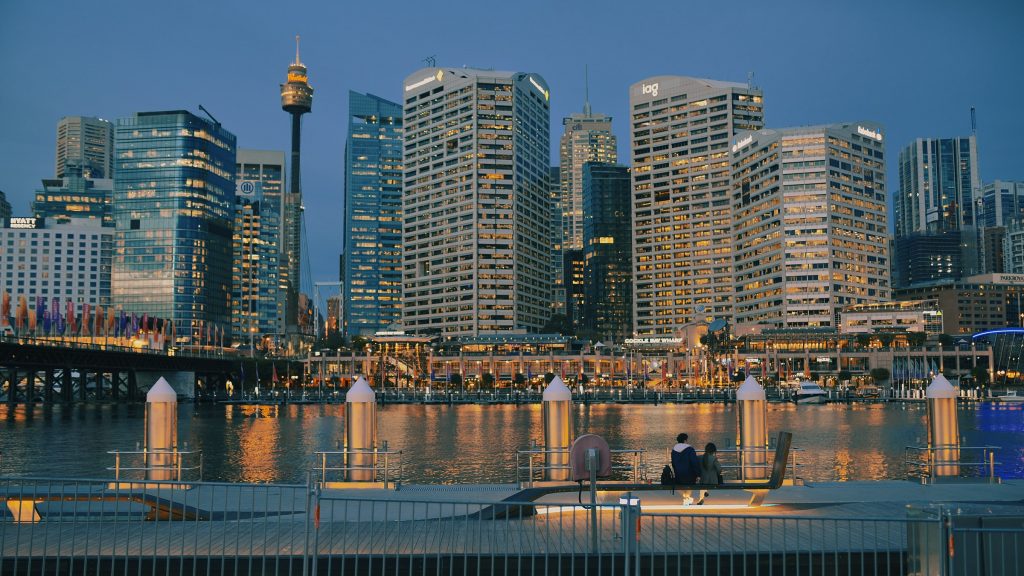 Address: Darling Harbour Foreshore, Sydney NSW 2000
If your NYE Sydney troop includes the little ones, why not consider skipping the crowds of Circular Quay and heading to the Darling Harbour precinct? The hourly flame-and-light show kicks off at the kid-friendly time of 7 pm, before fireworks above Cockle Bay at 9 pm, and again at midnight in conjunction with the city-wide display. 
Many families choose to book a table at one of the restaurants along the wharf, spanning from the Italian Casa Ristorante Italiano to the Turkish Gozleme King, the quintessentially Australian I'm Angus Steakhouse and more. Doing so not only ensures the kids are well-fed and ready for the big night ahead but also guarantees front-row seats to the evening spectacle. Get in quick to snap up your table as these coveted positions disappear quickly.
5. Dr Mary Booth Lookout Reserve, Kirribilli
Address: 7 Waruda St, Kirribilli NSW 2061
Dr Mary Booth Lookout Reserve is a small grassy area opposite Milsons Point in Kirribilli, ideal for those planning for a budget-friendly NYE. Entry to the designated viewing area requires a $10 ticket, with the space accessible from 8 am. Groups are encouraged to arrive together and an early start is recommended as the reserve's 3000-person capacity is often reached in the early afternoon. 
With a waterfront position, well-maintained lawns and breathtaking views of the Opera House and the city skyline, the Dr Mary Booth Lookout Reserve is the perfect spot for a nice picnic before the New Year celebrations truly start. Make sure to bring your blanket and plenty of snacks, but remember that alcohol is prohibited and there is no BYO.
6. Observatory Hill Park, Millers Point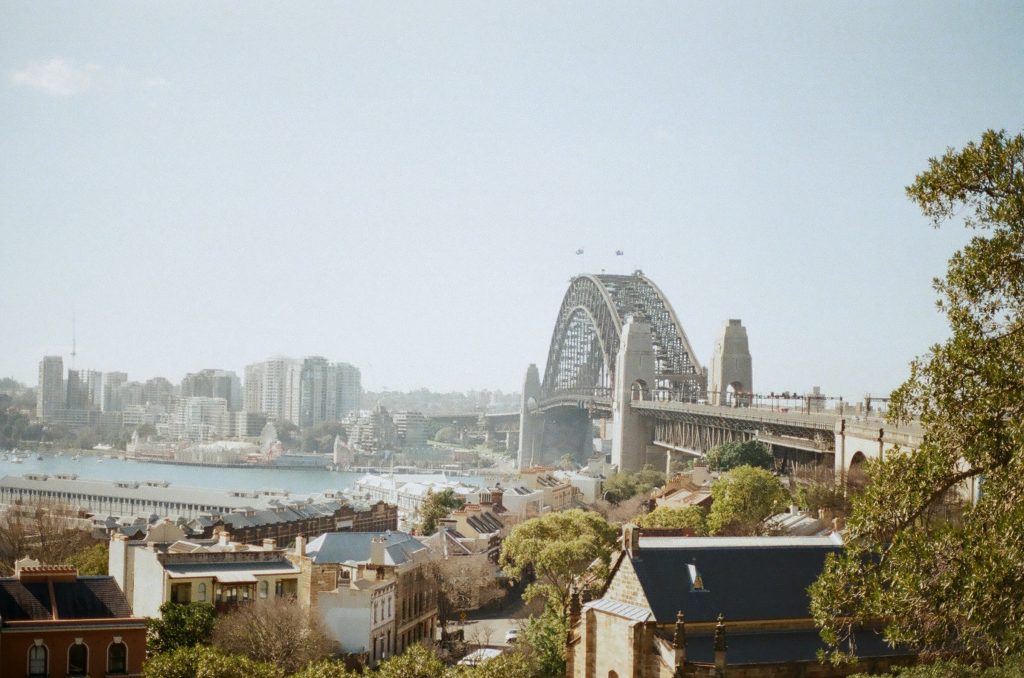 Address: 1001 Upper Fort St, Millers Point NSW 2000
Want a bird's-eye view of the Sydney NYE celebrations? Then head for the hill! Observatory Hill, that is — one of the best parks with views of Sydney Harbour Bridge in all of Sydney. This grassy vantage point is just a 20-minute walk from Circular Quay, on the western side of Sydney Harbour Bridge. Once the highest point in colonial Sydney (so you know the views are going to be epic), Observatory Hill is now a popular spot for picnickers who generally arrive around midday – picnic rug at the ready – to acquire the softest patch of turf. 
The venue opens at 7 pm, there is no food for sale or BYO, and entry is free of charge. A word of warning though: there are a few enormous Moreton Bay fig trees dotted around, so it could be worth heading down earlier to avoid being stuck behind the boughs and having to crane your neck to get an unobstructed view of the glittering Sydney NYE fireworks.
7. Bradfield Park, Milsons Point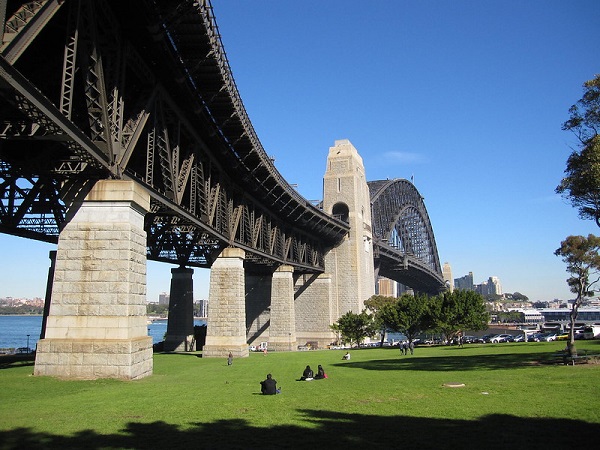 Address: Alfred St S, Milsons Point NSW 2061
For those who want to be in the thick of things — we're talking close enough to smell the sulphur of the fireworks — head straight for Bradfield Park. Located almost directly underneath the northern end of the Sydney Harbour Bridge, this spacious park is one of the best picnic spots in all of Sydney, so its ideal for large groups or families who don't want to miss a minute of the revelry. It's also conveniently close to public transport. 
Bradfield Park opens at 8 am and usually reaches capacity by 7.30 pm, so arrive early to avoid disappointment, and if you forget snacks or refreshments, there will be food and drink vendors on-site to cater for any pre-midnight munchies. Entry to Bradfield Park is ticketed at $10 per person and similarly to many other popular NYE locations in Sydney, there is no BYO. If you miss out on a spot on NYE night, you can still visit any other day to try out one of Sydney's best outdoor swimming pools with a view.
8. Pirrama Park, Pyrmont
Address: Pirrama Rd, Pyrmont NSW 2009
Pirrama Park is a harbourside park that provides excellent views of the fireworks, but typically doesn't get too crowded, making it ideal for those spending NYE with little ones or simply planning a tranquil start to the new year. The park enjoys decent views of Sydney Harbour, but be sure you get a spot on the western side of the park if you want to see the bridge. The area opens at 7 pm and entry to the park is free, but remember to arrive with snacks in tow as no food is available for purchase on-site (and also no BYO).
If you want to have some food before the celebrations, there is also a number of restaurants around the park. From fresh seafood at Zebra Lounge to traditional Italian food at Cucina Porto and pub classics taken to the next level at Terminus Pyrmont, there are countless options for all tastes and cravings.
9. Cremorne Point Reserve, Cremorne Point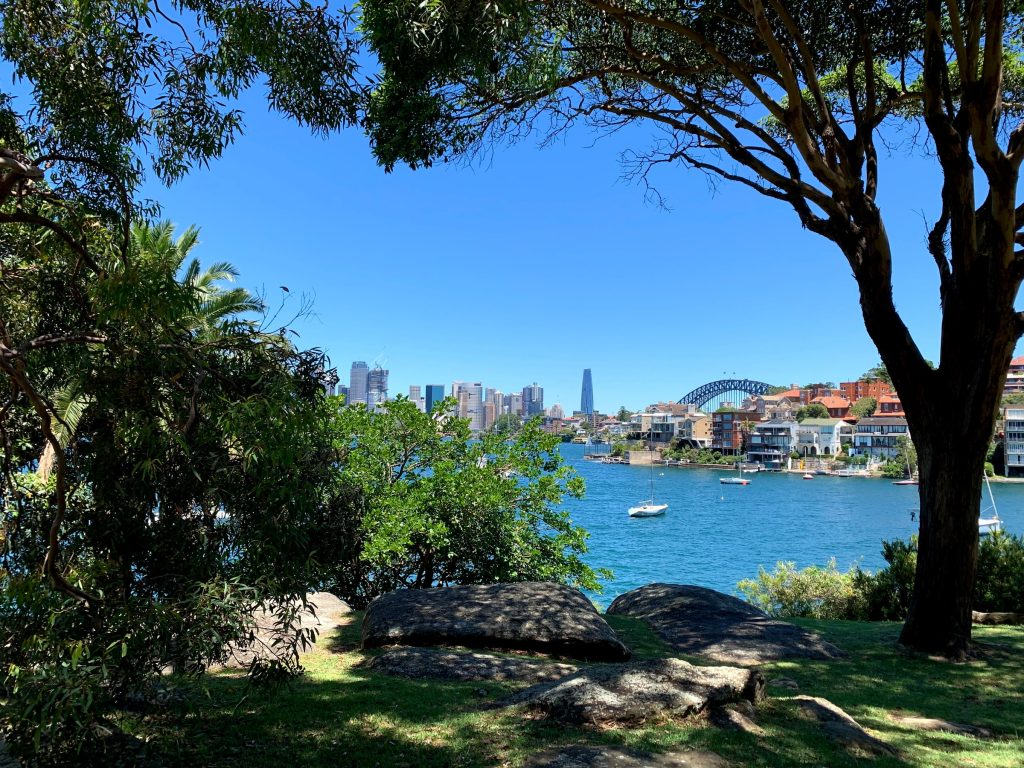 Address: Milson Rd, Cremorne Point NSW 2090
Whoever said you have to be up-close to enjoy Sydney's stellar NYE fireworks? A spot at Cremorne Point Reserve puts you slightly further away from the action, but this free-entry site can welcome up to 7,000 Sydneysiders (or interstate travellers if you're flying in just for the event) and gives you the chance to experience the same view as some of the luckier animals at Taronga Zoo. 
The Reserve opens from 1 pm on the day, and food outlets are available if you get peckish while you count down to midnight. If you have some time in your hands during the morning, there's plenty to see around the area — why not stop by one of Sydney's best swimming spots at  Maccallum Pool for one of last swim of the year? After a morning swim, enjoy some lunch on the lawn, since after all, this is one of Sydneys best parks with harbourside views.
10. Robertson Park, Watsons Bay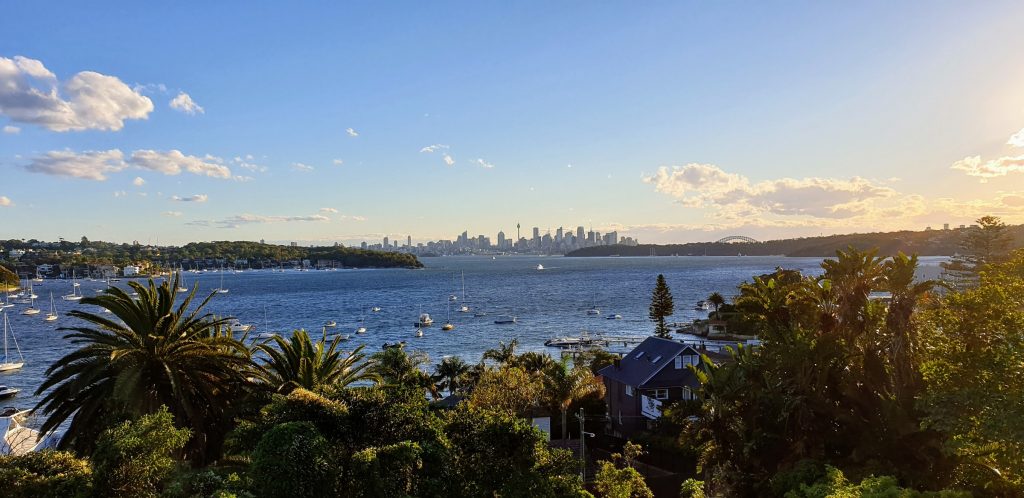 Address: 22 Military Rd, Watsons Bay NSW 2030
Better known for being a great spot to watch for whales in Sydney, Watsons Bay also offers beautiful views for New Years Eve fireworks. It is fairly removed from the crowds of Sydney Harbour, yet it's still a great spot to see the fireworks light up against the city skyline. Settle in for the night at Robertson Park to see the horizon fill with colour once midnight draws, or opt for Watsons Bay Wharf if you want to be even closer to the water.
Many of the surrounding restaurants offer New Year's Eve packages for a pre-fireworks meal, including Doyle's on the Beach and Watsons Bay Boutique Hotel, both seafood restaurants with an irresistible cocktail menu. Otherwise, bring a picnic and join in the fun from 12 pm.
7 Tips for Spending New Year's Eve in Sydney
As you know by now, many of the spots we listed today are quite popular among Sydneysiders and tourists, which means that crowds can be tricky to avoid. And of course, Australia's hot Summer temperatures don't help. But spending new year's eve in Sydney is still a must-do if you're visiting during this time of the year, and all you really need are a few tips and tricks to have up your sleeve. To enjoy Sydney's NYE fireworks in the most comfort, keep these tips in mind:
Many of the free vantage points fill up quickly on the day, so be sure to claim your spot early to avoid disappointment.
Most viewing locations have restrictions on things such as alcohol, pets and sun shades or umbrellas. Be sure to check what's allowed at your chosen spot before leaving home.
It's highly recommended that you use public transport to get to and from the city. Road closures and heavy foot traffic around the CBD make for high congestion on the night. Extra bus and train services will be in action but always allow for extra time to get home.
Some train stations, bus stops and operating routes may have altered services and opening times for New Year's Eve, so be sure to check out the latest updates.
If you're claiming your NYE fireworks spot early, bring along sunscreen, hats and even a cover-up to help you slip, slop, slap.
Remember that it's going to be hot, so be sure to pack enough water to stay hydrated while you wait.
If you can, don't hurry to race off after the Sydney New Year's Eve fireworks display wraps. This can help you avoid congestion as everyone heads home. While you might get home later, you'll likely have an easier journey.
Travelling to Sydney for New Year's Eve is always a good idea and with so many excellent spots to watch the firework show, you're sure to find just the right one for you. Book your flights to Sydney, secure your accommodation and take your pick from a great range of hire cars with Webjet.
Hero image: New Year's Fireworks in Sydney Harbour. Credit: thaths | CC BY-NC 2.0