Thailand is a land full of contrasts, home to bustling super cities, world-class beaches, amazing food and lush jungles, as well as incredibly luxurious resorts and cheap as chips youth hostels.
Whether you're looking to visit temples, laze on beaches, soak up Thailand's unique culture or want to experience a mix of all three, there's plenty of things to see and do in the Southeast Asia travel heavyweight.
Here are our picks for the top 10 things to do in Thailand:
Visit the Grand Palace
One of Bangkok's most famous destinations, with close links to the Emerald Buddha, Wat Pho and Temple of Dawn, the Grand Place is conveniently located in the heart of Bangkok. This dazzling palace is the once home of the Thai King and its stunning and intricate architecture continues to draw in flocks of international visitors centuries later.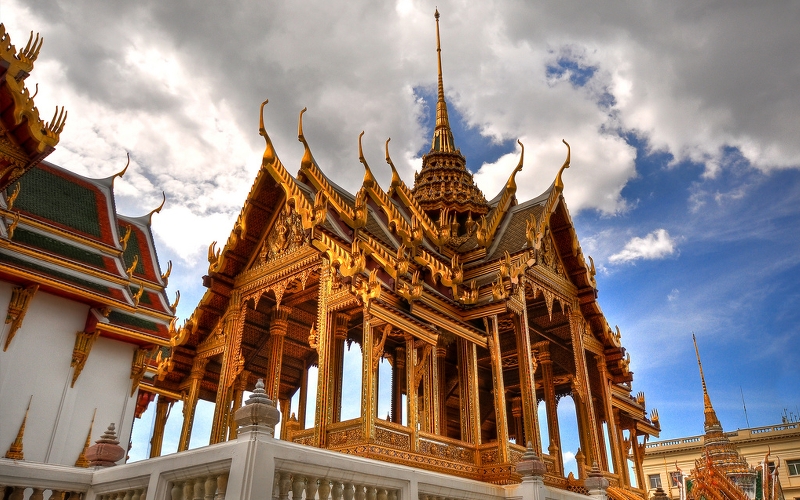 Watch elephants in their natural habitat at Khao Yai National Park
Khao Yai is one of Thailand's oldest spots and one of the best places to see Asian elephants in the wild. On the park's 2168 square metres there's also a huge range of migratory birds and reptiles to spot, as well as bears, otters, gibbons and barking deers.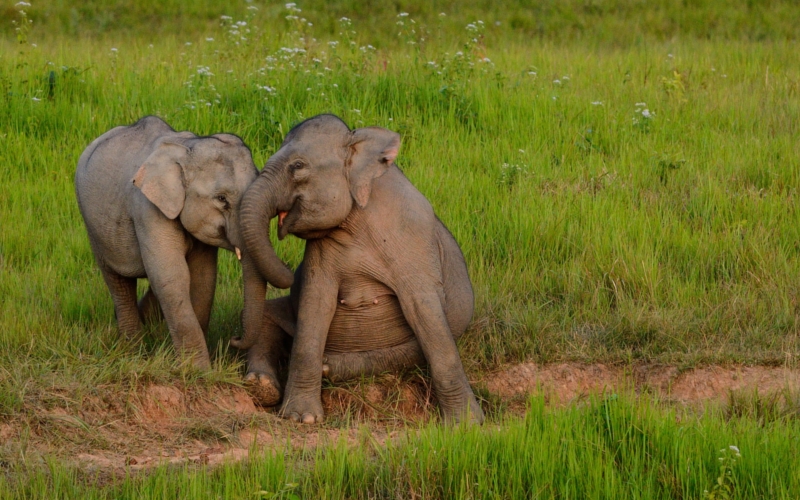 Try pad Thai from the street markets
Thailand is home to hundreds of bustling street markets and having a meal from one of the many street stalls is a great way to cut down on your dining costs and enjoy an authentic Thai meal. Chiang Mai's Sunday Night Walking Street is one of the most popular foodie spots, running from 4pm to midnight each Sunday, while Klong Toey Fresh Market in Bangkok is one of Thailand's best fresh food markets.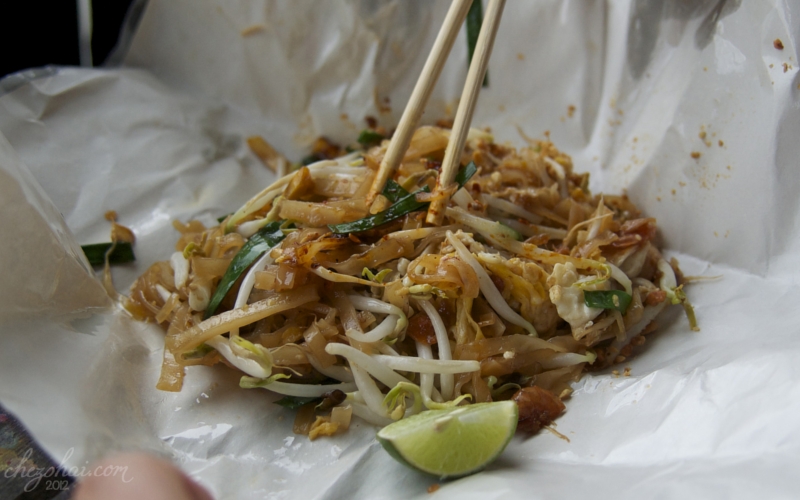 Get a picture perfect photo of Koh Phi Phi
Accessible via ferry from Krabi, Koh Phi Phi is renowned for its alluring mix of beautiful turquoise waters, stunning beach-front jungles and awe-inspiring rock formations that look like they've been taken straight from a postcard. Spend the day and enjoy the laid-back island vibe of Koh Phi Phi, which is relaxing change of pace after visiting Phuket.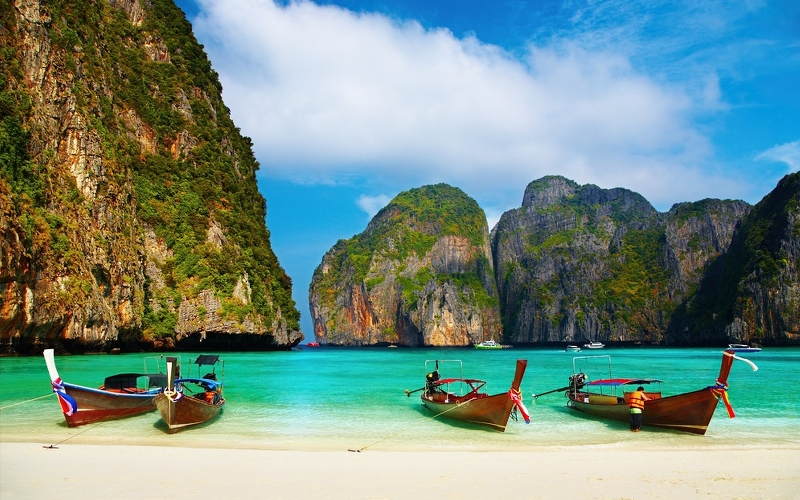 Shop at one of Thailand's floating markets
Damnoen Saduak Floating Market is one of the more famous floating markets in Thailand and only an hour outside of Bangkok, making it a popular spot for tourists, while Taling Chan is a favourite for seafood lovers. Regardless of which floating market you're visiting, it's a good idea to head there early in the morning to beat the crowds and experience the markets as they're gearing up for the busy day ahead.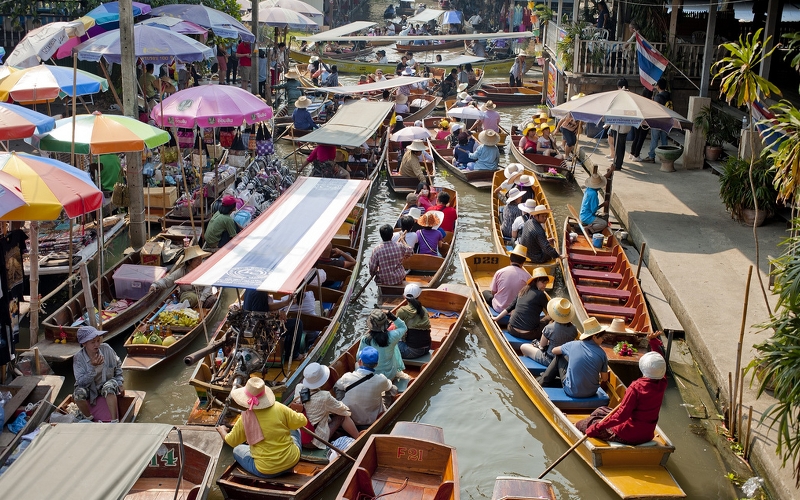 Relax in Phang Nga Bay
Another spectacular island spot accessible from Phuket, Phang Nga Bay was made famous as a set in the James Bond film The Man with the Golden Gun. The limestone karsts that jut out of the water make Phang Nga Bay one of south Thailand's most photogenic spots.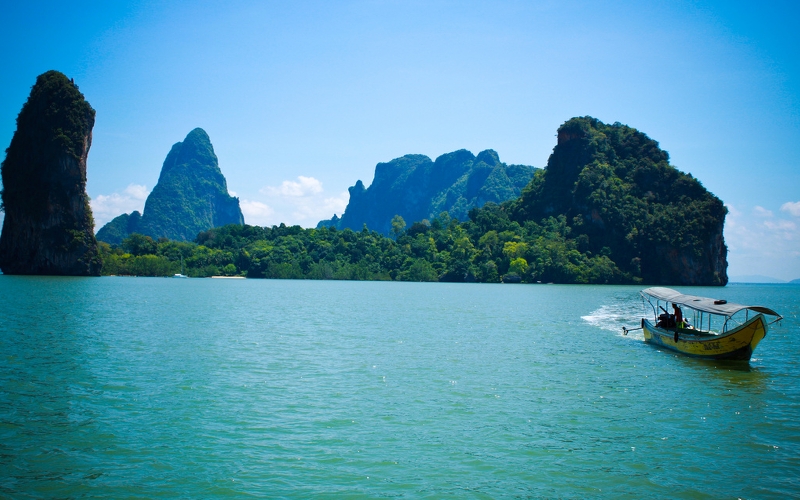 Watch a Thai kick-boxing match (muay thai)
Rajadamnern and Lumpini Stadiums are a great place to catch a match of this unforgettable sport which is best experienced in a stadium with all the yelling, excitement and the electrifying atmosphere which muay thai inspires. You can also study muay thai kick-boxing from pro trainers if you'd like to give the traditional Thai sport a try for yourself.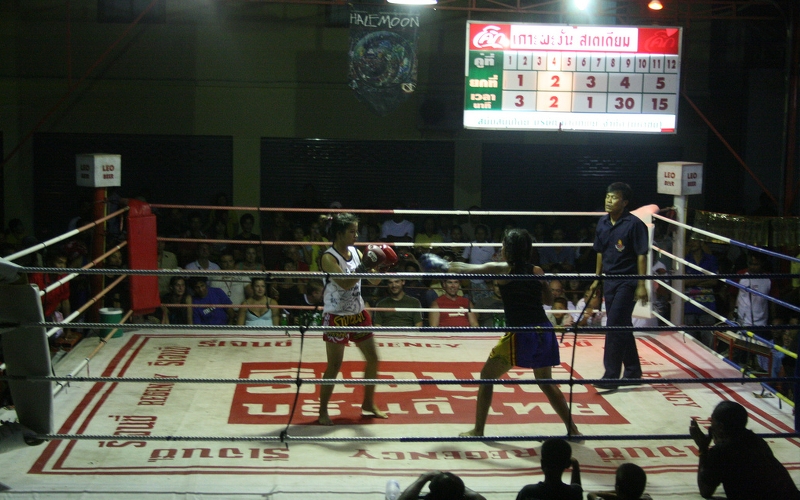 Visit Sukhothai Historical Park
This World Heritage Site contains the remains of around 21 historical sites and has a handful of large ponds housed within ruin walls of the former capital city of Siam. Lose yourself for a couple of hours as you pace around the fascinating spot which lies right near Sukhothai, the capital of the province with the same name.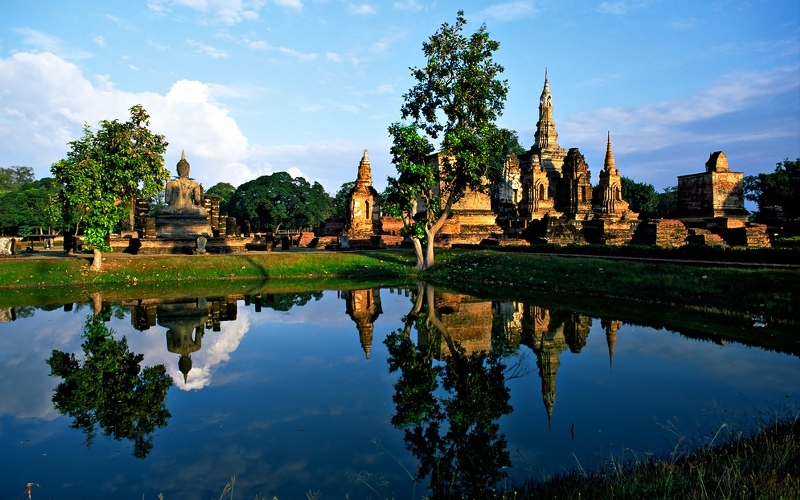 Party on the beaches of Koh Phangan
One of Thailand's quintessential experiences if you're a backpacker or young person is the full moon party, held monthly in Ko Phangan. The party begins at dusk at the first appearance of the yellow moon, and usually features a frenzied lineup of DJs, fire-eaters, jugglers and thousands of dancing travellers.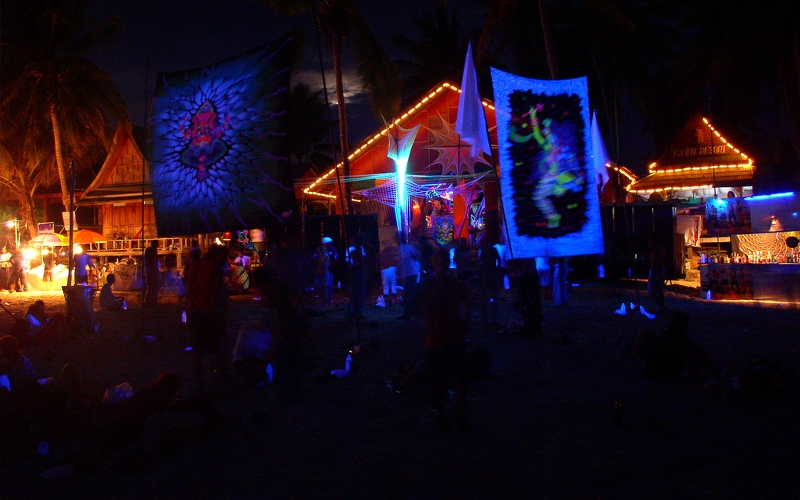 Meet the long neck Baan Tong Luang Tribe
30 minutes outside of Chiang Mai you can experience the colourful costumes, culture and language of the Baan Tong Luang Tribe. The most striking part of the village is the Karen Long Neck ladies who famously wear a spiral of gold coloured coils giving the illusion of a stretched neck.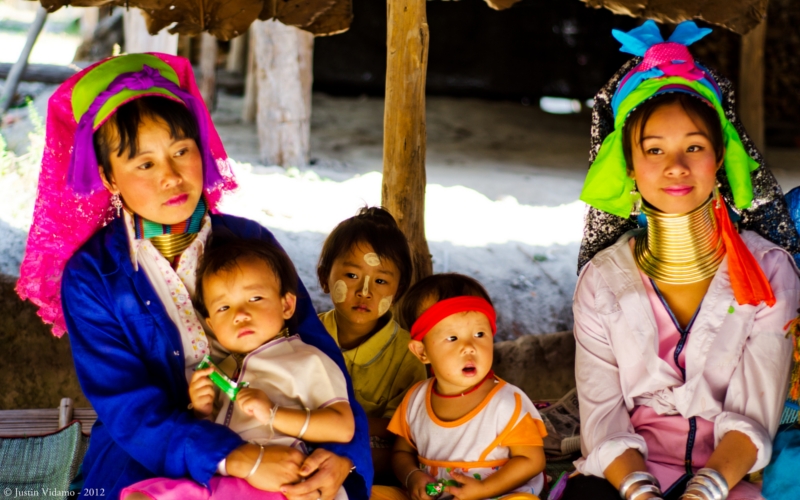 Need more reasons to travel to Thailand? Webjet can help you compare plenty of cheap flights to Thailand, Thailand hotels and accommodation and holiday packages in Phuket and Bangkok.