Hervey Bay is renowned for its beach escapes, close encounters with nature and its easy access to the Heritage-listed Fraser Island, the world's largest sand island. With flights departing from Brisbane daily only a 3.5 hours drive from Brisbane, it's no wonder it's emerged as one of Brisbane's most popular coastal spots.
Looking for more reasons to head to Hervey Bay? Here are our picks for the ten best things to do in Hervey Bay, Queensland:
Try your luck at whale watching
If you time your visit around late July through to early November, you'll be in Hervey Bay for whale watching season. Half day whale watching cruises operate locally and Hervey Bay's clear waters make for the perfect conditions for watching whales meander in their nature habitat.
Head to Fraser Island
With temperate rainforests to hike through, freshwater lakes to take a dip in, huge sand dunes to climb and miles of flat beach terrain perfect for 4WDing, it's no wonder Fraser Island has emerged as one of the country's most celebrated adventure playgrounds. Barge and ferry services run daily from River Heads, 20 mins south of Hervey Bay, so it's the best gateway to Fraser Island along Queensland's coast.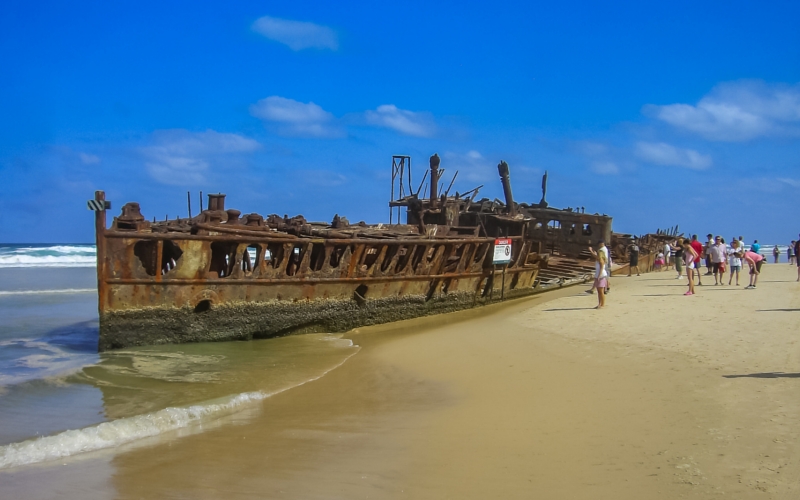 Explore Hervey Bay Historical Village & Museum
If you're looking to stay on land, Hervey Bay's Historical Village & Museum has managed to preserve some of the area's early history with 21 buildings from the 19th and 20th century, as well as a collection of artefacts which early settlers needed to survive. Step back in time with the museum's collection of 12,000 items and discover what life was like for people who settled in the Hervey Bay area.
Enjoy water sports along the coastline
With over 17 kms of the safest swimming in Queensland and long stretches of sand super close to the region's accommodation, Hervey Bay Beach's waters are super gentle making it a prime spot for anything from sailing and kayaking to a game of family beach cricket.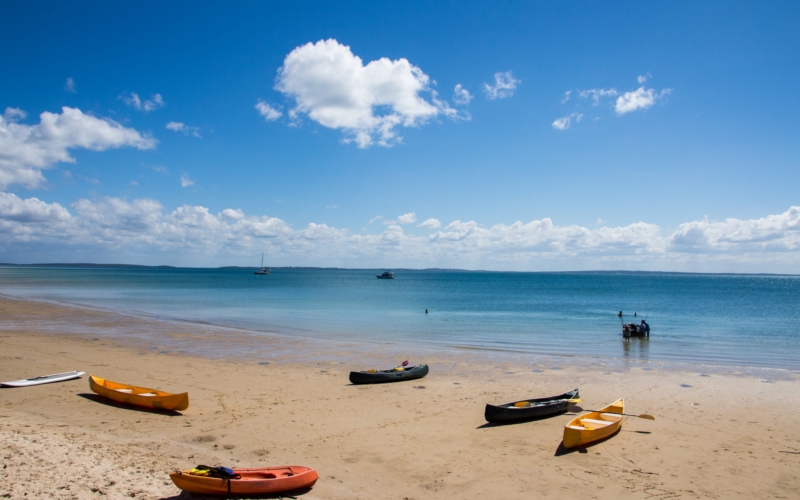 Visit Hervey Bay Botanic Gardens
Situated on 26 hectares of grassy headlands, Hervey Bay Botanic Gardens are a great way to pass the afternoon. Stop by the orchid house, with around 20,000 orchids, as well as the Bush Chapel which provides an open air cathedral, surrounded by rainforest trees perfect for enjoying a picnic lunch under.
Spend the afternoon at WetSide Water Education Park
Located on the Hervey Bay foreshore, this water park has plenty of spots for kids to run, slide and swim their way across a range of waterslides and water spouts, with plenty of shady spots for parents to sit and supervise too.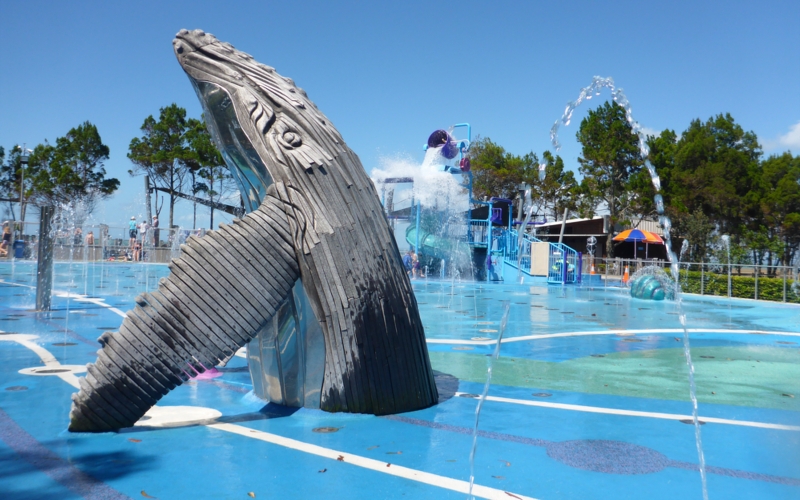 Race on Hervey Bay Go Kart Track
With the option to go race in a single or tandem go kart, if you're looking for a brief break from the beach then Hervey Bay's Go Kart Track might be for you. Feel the adrenaline rush of one of the best spots to go kart race on the east coast, and race your family and friends on one of Queensland's best go karting tracks.
Enjoy Hervey Bay's prime fishing conditions
Hervey Bay boasts an array of fantastic fishing spots and offers plenty of chartered fishing trips, whether you're a beginner looking to learn some new tricks or you're an experienced angler trying your hand in Hervey Bay's warm waters. The bay's climate is perfect for catching a fish all year round, making it a great spot to visit in the off-season if you're an seasoned fishing fan.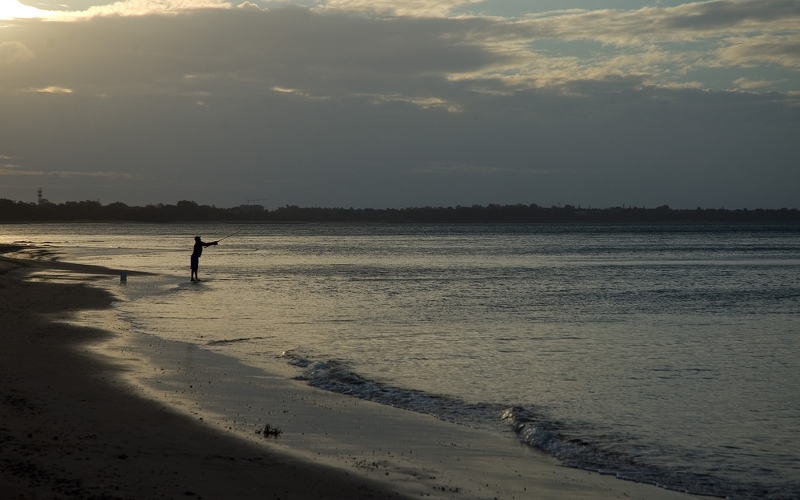 Skydive on the beach
What better way to see Hervey Bay's spectacular coastline and Fraser Island off the coast than from 14,000 feet above the air? Enjoy one of the most striking views in Australia and a beach landing with an experienced tandem skydiving leader in one of the best places to do it.
Witness a stunning Hervey Bay sunset
There's few places on Australia's east coast which put on a sunset as spectacular as Hervey Bay's. Whether you're enjoying it sitting on the beach or from one of the many waterfront accommodation options on the Esplanade, Hervey Bay is a great vantage point for watching the stunning display of colours in the Queensland coast's sunsets.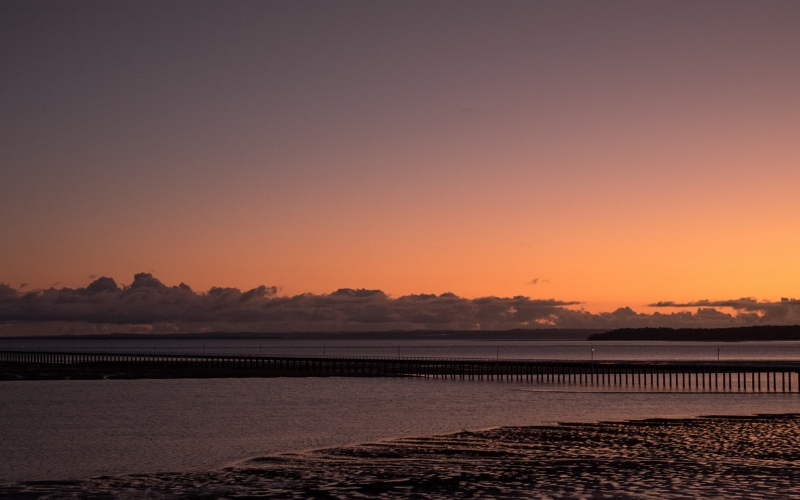 Looking to holiday in Hervey Bay, Queensland? Let Webjet help you get there with a range of cheap flights to Hervey Bay and Hervey Bay hotels and accommodation, making planning a holiday to the stunning east coast spot as easy as pie.
Cover photo by eugene_o.