Looking for some inspiration for your own east coast escape? Spanning from its golden sands and deep blue waters through to its great eateries and vibrant art scene, you'll find no shortage of things to see, do and discover across Byron Bay. Whether you're set to visit for a day, a week, or even longer, our picks for the top 10 things to do in Byron Bay are sure to help you experience what makes the town so unique.
Get active
Bound by sparkling waters in the east and lush hinterland in the west, there's no shortage of opportunities to head outdoors and get active in Byron Bay. Hire equipment and set out on your own adventure or join a guided tour and discover some of the best spots to kayak, surf and cycle. Whether you're out on the water or making the most of the region from dry land, there's arguably no better way to discover what makes Byron Bay so unique than experiencing its best assets first hand.
Feel the sand between your toes and the sea breeze on your skin
Set on the New South Wales north coast, Byron Bay is home to a number of beaches perfect for swimming, surfing or simply soaking up the beauty of the region. Laze on the golden sands of Main Beach, situated just a short stroll from the town's centre, enjoy a swim or a family picnic at Wategos Beach or spend time riding waves during a visit to "The Pass".
Browse market stalls
From fresh produce and handcrafted goods through to locally designed clothing and vintage pieces, Byron Bay's markets, held weekly, fortnightly or monthly, are the perfect place to shop until you drop. Purchase fresh food direct from the grower or producer at the Byron Farmers' Market, browse the diverse stalls of the Byron Community Market or time your visit to coincide with the quarterly Byron Beachside Market.
Enjoy a taste of Byron Bay's art scene
Home to beautiful scenery and a laid back vibe, it comes as no surprise that Byron Bay plays host to a vibrant artistic community. With a number of art galleries scattered throughout the town and its surrounds, there are plenty of opportunities to feast your eyes on works created by local artists and art practitioners from across the country. Stop by Retrospect Galleries to discover exhibitions filled with fine art or make your way to the Lone Goat Gallery to discover works spanning across all mediums.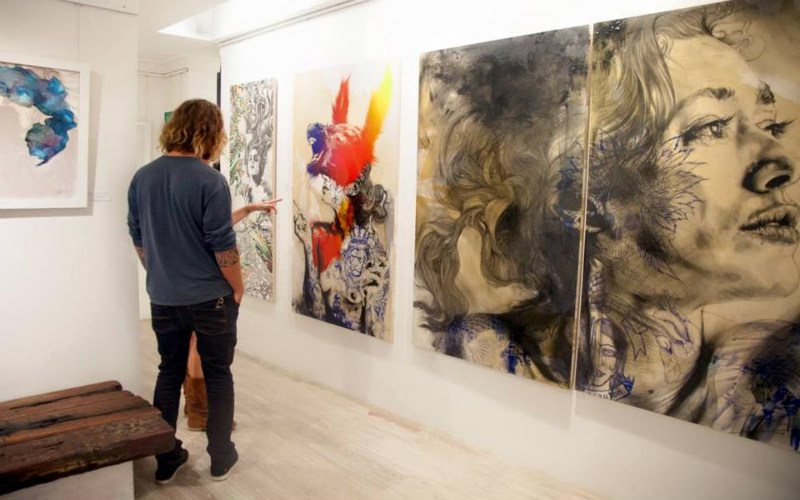 Tantalise your tastebuds
Whether you're visiting Byron Bay for the first time or are setting out on a return visit, the town's dining scene is well worth exploring. Featuring flavours and dishes originating from across the globe, you'll be spoilt for choice when deciding where to dine. Indulge in artisanal pizzas and fresh local produce at Il Buco, sample Mediterranean dishes influenced by the flavours of Greece, Lebanon, Turkey and the Middle East at The Cyprus Tree or please your palate with the fresh flavours of O Sushi's Japanese fare.
Visit the most easterly point of the Australian mainland
Set just a few minutes from the centre of town, the Cape Byron Headland is a spot that not only offers great views, but also claims the title of the Australian mainland's most easterly point. Home to the historic Cape Byron Lighthouse, the headland boasts spectacular sea vistas, acting as a great vantage point for watching whales pass by during their annual migration.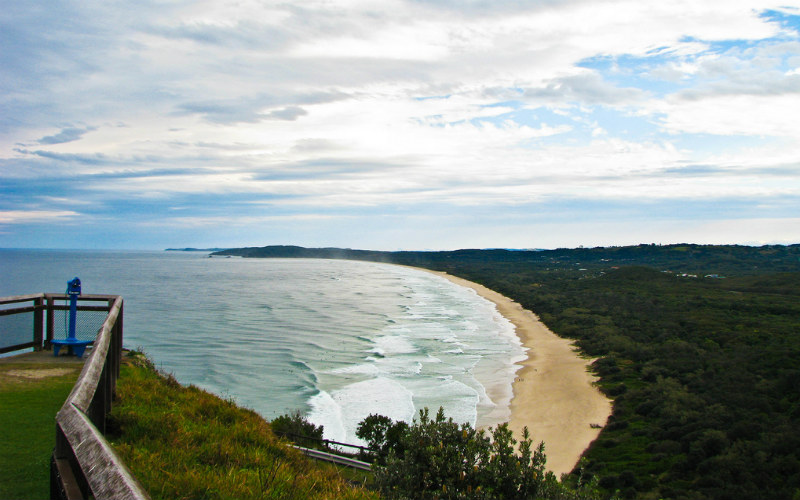 Put your feet up, relax and unwind
With so much to see and do across Byron Bay, there's a good chance that you'll need a moment to sit back, relax and simply soak up your surroundings. Home to a number of indulgent 5 star stays, you'll find plenty of opportunities to put your feet up and enjoy a touch of luxury during your visit to the north coast town. Stay close Wategos Beach and the Cape Byron Headland at Victoria's at Wategos, or unwind near the Byron Bay Golf Club and Tallow Beach at Azabu Boutique Accommodation Byron Bay or Abelia House.
Sip on a locally brewed beer
While Byron Bay may already be well known for its sun, sand and great dining, it is making its mark in the brewery world with several establishments across the town developing their own  ales, lagers and special edition brews. Take a behind the scenes tour of the Stone and Wood Brewing Company and sample the brewery's signature tipples or head to the Byron Bay Brewery and enjoy an impressive lineup of live music with a locally produced lager in hand.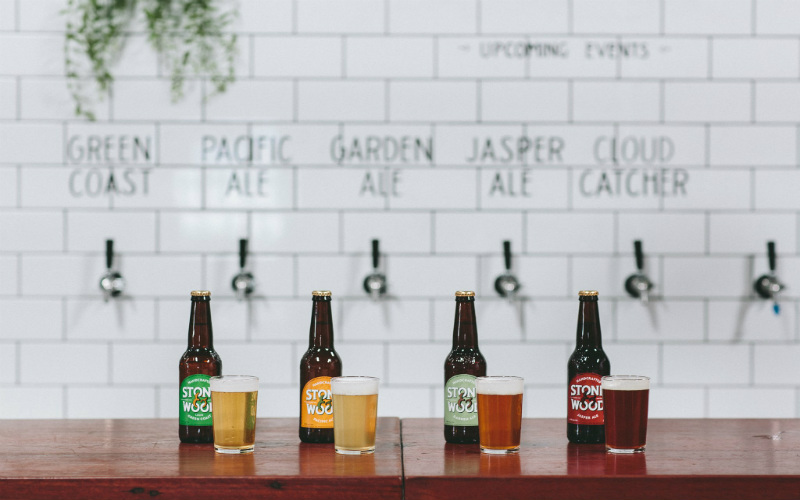 Take a drive into the Byron Bay Hinterland
Although Byron Bay may be best known for its picturesque stretches of coastline, the town is also located close to the lush landscape and charming villages of the Byron Bay Hinterland. Hire a car and experience a different side of the region, seeing where fresh produce, including avocados, blueberries and macadamias, is grown, meeting friendly locals and visiting spectacular natural attractions such as Minyon Falls.
Learn to surf
Across Byron Bay, you'll find a number of surf schools, providing plenty of opportunities to learn how to surf, brush up on your skills and make the most of expert knowledge. Take a single lesson and have some fun out on the water with friends or join a surf camp spanning across several days and spend time living and breathing all things surfing.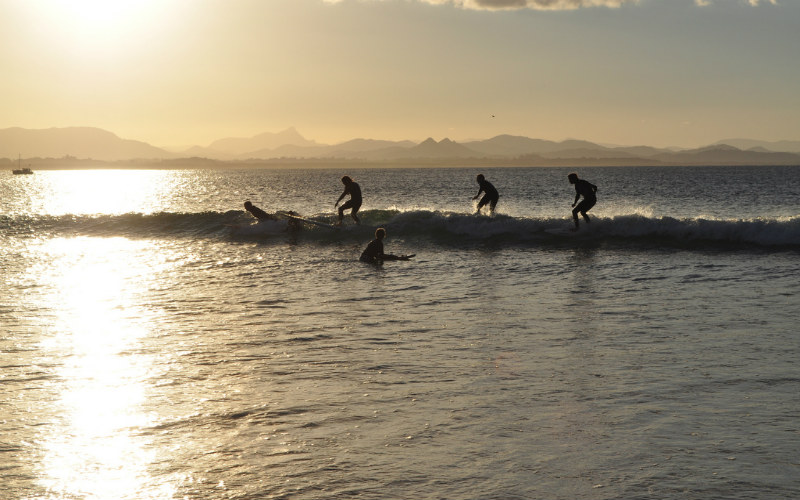 Planning a holiday to Byron Bay? Find and compare a great range of flights and hotels with Webjet