Berlin is considered to be Germany's cultural heart, and is one of its most popular travel destinations. With a rich history that is evident across this cosmopolitan European city, the sights of the Berlin tell the story of an entire nation. Here are ten things you simply must do in Berlin.
Head to the city's east and ride to the top of the iconic Berliner Fernsehturm, the fourth tallest freestanding building in Europe. Designed by Hermann Henselmann and built in the 1960s in what was then East Berlin, it was originally a television broadcast tower, and today houses a viewing platform and a revolving restaurant.
Good for: A bird's-eye-view of Berlin.
Did you know? On a clear day, you can see as far as 40 km across the city.
Join a free walking tour of Berlin
Free walking tours of Berlin run a few times every day, taking in all the major sights of the city in just two and half hours. Explore the history and culture of Berlin with your knowledgeable guide and visit Berlin's key sites, such as Checkpoint Charlie, the Berlin Wall and the Holocaust Memorial, a vast and disorienting field of concrete slabs created in memory of the victims of the holocaust.  
Good for: An overview of the sights and sounds of Berlin.
Did you know? Many of Berlin's most popular attractions are within walking distance of each other.
This 18th century arch in one of Germany's most famous landmarks, and the site of many key events in the nation's history. Known as the 'Brandenburger Tor' in German, it is made of sandstone in the neoclassical style and was completed in 1791. Largely surviving the bombings of World War II, it was later part of the Berlin Wall, separating East and West Germany from 1961 to 1989. Today, this dramatic structure stands not only as a symbol of peace, as originally intended, but also a symbol of change, and a reminder of Germany's tumultuous history.
Good for: Getting that quintessential Berlin holiday snap.
Did you know? The gate itself is accessible only by foot.
With hands-on exhibits, including a meticulously reconstructed scale model of a GDR (German Democratic Republic) highrise furnished apartment, the DDR Museum is one of the only places you can see what everyday life was like for the people of East Germany prior to the collapse of the Berlin Wall in 1989. Covering everything from fashion and the media through to the infamous Stasi (East German secret police), the DDR museum boasts the largest collection of East German memorabilia in the world.
Good for: If you want to see something truly unique.
Did you know? This is the only private museum in Berlin.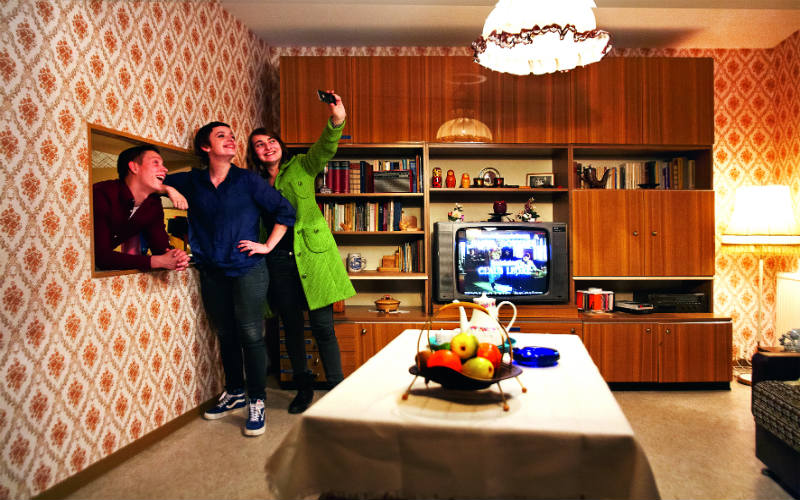 Museum Island (Museumsinsel in German) is a collection of 5 incredible museums of history and culture on an island in the Spree River. A UNESCO World Heritage Site since 1999, it includes the Pergamon Museum, the most visited museum in Berlin, the Bode Museum, known for its Byzantine arts, the Neues Museum, home to the Bust of Nefertiti, Alte Nationalgalerie, which houses 9th century art, and  Altes Museum, a haven of classical antiques. Even if you don't have time to browse the museums, it's worth taking a stroll around the island itself, which is beautiful.  
Good for: Lovers of art, architecture and beautiful things.  
Did you know? An underground passage is planned to connect all 5 museums – it will be the 6th museum for the island.
Opening in 1844, the Berlin Zoological Garden is the oldest zoo in Germany. Located in the Tiergarten, a popular inner-city park, it's home to animals from across Europe and around the world including hippos, penguins, gorillas, pandas and polar bears. Completely destroyed during the second World War, it was later rebuilt and restored and is now one of Europe's most visited zoos. With around 1,500 different species and approximately 20,500 animals, you can experience the zoo through guided tours, feedings, keepers' talks and more.
Good for: Families and animal lovers.
Did you know? There are two zoos in Berlin; the Berlin Zoological Garden and the Tierpark Berlin, Europe's largest landscape zoo.
The historic Reichstag Building is less than ten minutes' walk from the Brandenburg Gate and has a colourful history. Completed in 1894, it was the seat of the Parliament of the Weimer Republic from 1919 until 1933. It was then set on fire in 1933, four weeks after Hitler was sworn in as Chancellor of Germany, and the Nazi party used the fire as evidence of a communist plot against Germany and civil liberties were suspended. The building was badly damaged during World War II, and, during the Cold War, was located within West Berlin. Although the West Berlin government had no use for it, it was restored in the mid-60s, with the official German reunification ceremony taking place there in 1990 after the fall of the Berlin Wall.
Good for: History buffs.
Did you know? You can visit the dome of the Reichstag for spectacular 360 degree views of the district.
The largest remaining section of the Berlin Wall is covered with works from local artists and is one of Berlin's most popular sights. This 1.3 km section of the wall forms the East Side Gallery, an open air gallery featuring more than 100 vibrant works from the Berlin artists; the fall of the wall in 1989 led to a collaboration between artists on both sides of the wall, in celebration of a reunified Germany. However, graffiti and deterioration of the wall is a problem and restoration is a controversial subject.  
Good for: Fans of street art.
Did you know? The gallery is free if you visit at sunset.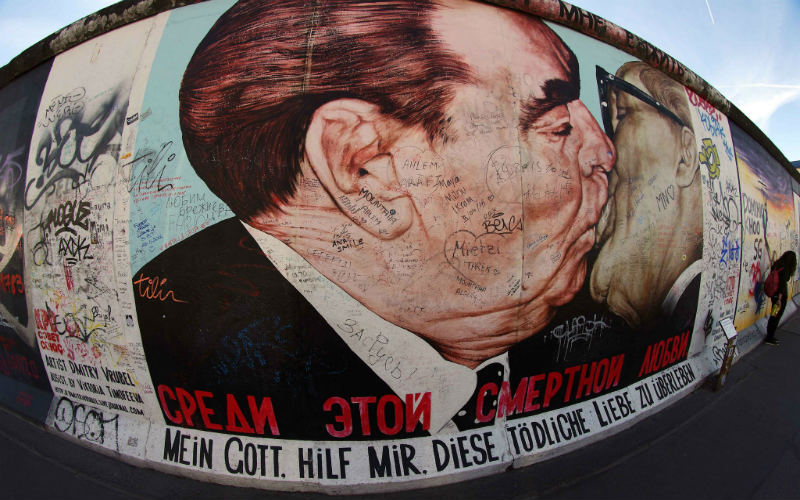 Berlin is renowned for it's fantastic flea markets, and one of the most popular is the Flohmarkt am Mauerpark, a sprawling outdoor market held in the Prenzlauer Berg-District. The market boasts everything from clothes to homewares, with a fantastic furniture section brimming with quirky odds and ends. At around 3pm things really get interesting, with locals and visitors belting out popular tunes at the market's famous karaoke in the park's amphitheatre.
Good for: Unique gifts and souvenirs with a free show.
Did you know? The Flohmarkt am Mauerpark is one of more than twenty regular flea markets held in Berlin.
You can find out more about one of Germany's most beloved dishes at this interactive museum, where you can take place in virtual Currywurst making and, of course, taste the famous dish. It is said that no two Germans will agree on what makes a great currywurst, the quintessential Berlin dish created post-World War II that combines sliced pork sausage with a mild curry-spiked gravy, sometimes served with French fries or a bread roll and, occasionally, even tomato sauce.
Good for: If you're hungry for a snack.
Did you know? In Germany, approximately 800 million currywursts are eaten each year.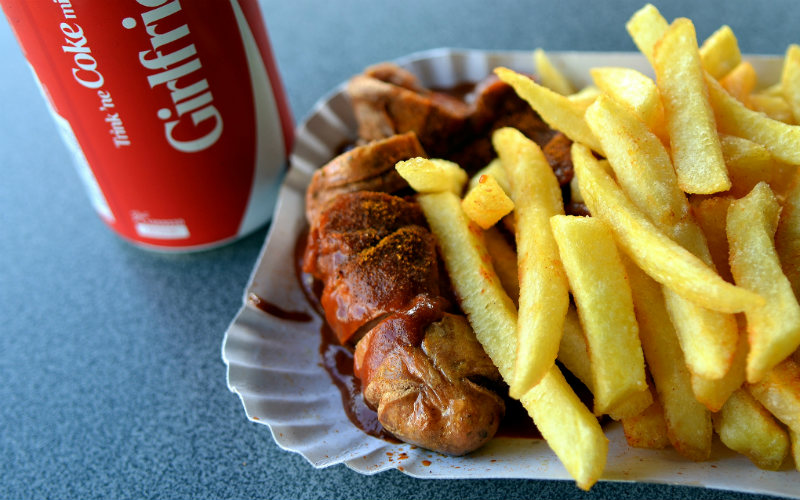 Can't wait to jet off to Berlin? Check out these great deals on flights to Germany, book a hotel room for you stay and don't miss our Germany travel guide.