Planning a Balinese getaway? Boasting an abundance of natural beauty, countless cultural experiences, more than enough great places to stay, and so much more, there's plenty to see and do across the much loved Indonesian island.
Although, with so many ways to spend your time, it can be difficult to know where to start planning your holiday itinerary, so we've put together our picks of the top 10 things to do in Bali. Take a look and take the first steps in organising your Indonesian escape!
Soak up a Balinese sunset
There's nothing quite like the beauty of a Balinese sunset, and there's no better time to experience one than during a visit to the island. While there are plenty of fantastic spots to watch the sun dip below the horizon, Jimbaran Bay in Jimbaran, Lovina Beach in Lovina and Echo Beach in Canggu are among some of the best. Watch the sun set while unwinding on the beach or with a drink in hand at a waterfront bar.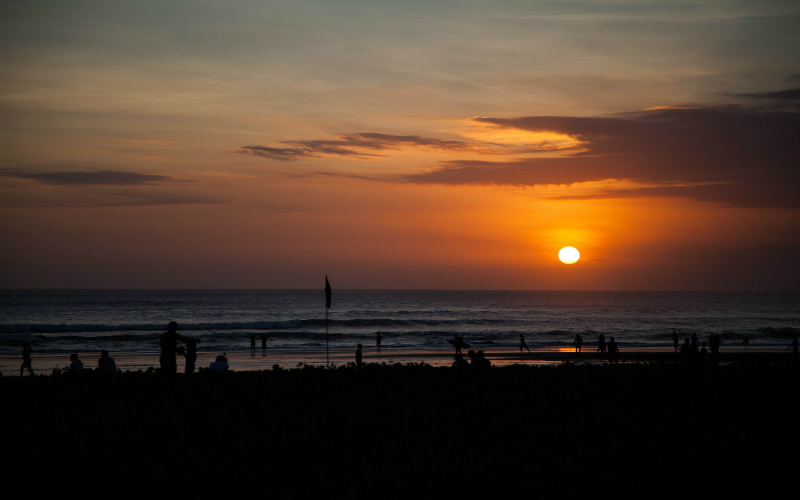 Take a bicycle tour of Bali's rice terraces
Thought to have been created over a thousand years ago by the region's farmers, Bali's rice terraces are a spectacular feat of engineering, making use of the natural environment to allow locals to irrigate and grow their rice crops. A number of rice terraces are located across Bali, with Tegalalang Rice Terrace, situated around 20 minutes from Ubud, proving to a popular choice for visitors to the island. Join a bicycle tour and see the impressive structures at a relaxed pace and with the guidance of a local in the know.
Go snorkelling
The waters surrounding Bali are home to an abundance of colourful and fascinating sea life, spanning from manta rays and turtles through to a wide variety of fish species. Strap on a snorkel and head to one of the island's many great diving sites and enjoy a taste of Bali's impressive biodiversity. Some popular snorkeling spots include Nusa Dua, situated in the island's south and Amed on Bali's east coast.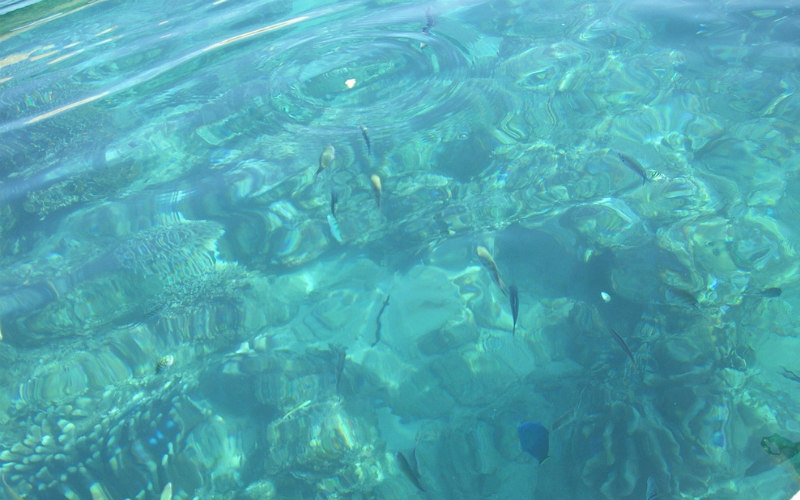 Dine out
Whether you're looking to enjoy a plate of freshly cooked local fare or perhaps something a little more familiar, many of Bali's major tourist hubs offer a wide selection of dining choices. Take your pick from regional Indonesian cuisines, a number of Western style options and plenty of other Asian favourites. Enjoy friendly table service at one of the island's many restaurants or grab a bite to eat on the go at a no fuss street stall.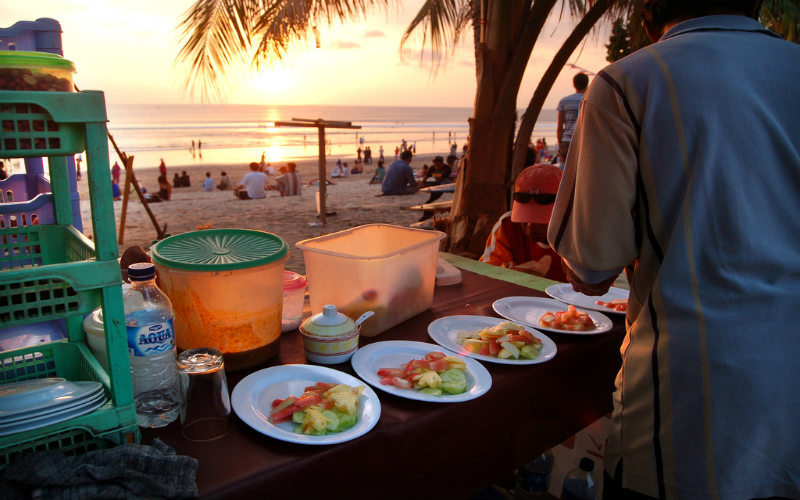 Visit a Balinese spa
Spanning from half hour treatments through to all day indulgences, a visit to a Balinese spa is the perfect opportunity to kick back, unwind and relax. Regardless of if you're looking for a low cost taste of luxury or a high end experience, you'll find all manner of spas scattered across the island. Offering menus filled with a combination of local Balinese and traditional Western treatments such as massages, facials, manicures, pedicures and body scrubs, there's sure to be a spa that ticks all your boxes.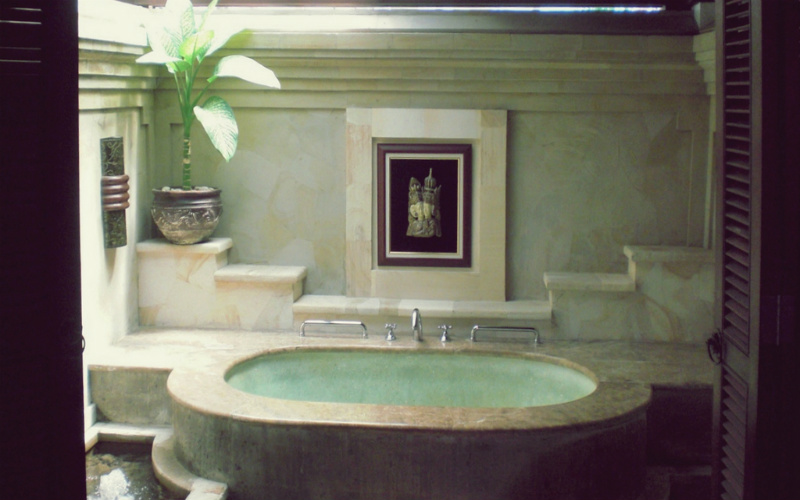 Browse Bali's vibrant markets
Stocking an impressive variety of goods, from homewares and clothing through to fresh ingredients and hot food, a visit to Bali's bustling markets is an experience in itself. Meet some of Bali's friendly locals, find a handcrafted souvenir to remember your time on the island or simply spend time soaking up the vibrant atmosphere. There are a number of great markets held across Bali, with some popular favourites include Sanur Night Market in Sanur, Kereneng Night Market in Denpasar and Kuta Night Markets in Kuta.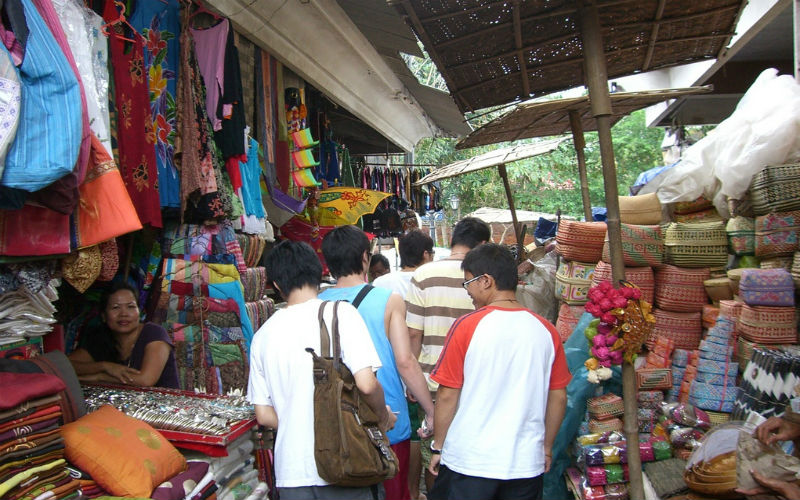 Spend time at Uluwatu Monkey Temple
Positioned on a steep cliff approximately 70 metres above sea level, the Uluwatu Monkey Temple is a historic religious site home to fantastic views, impressive architecture and hundreds of resident monkeys. Dating back to the 10th century, the Hindu temple is said to be guarded from bad influences by its primate residents and is a spot well worth adding to any Indonesian itinerary.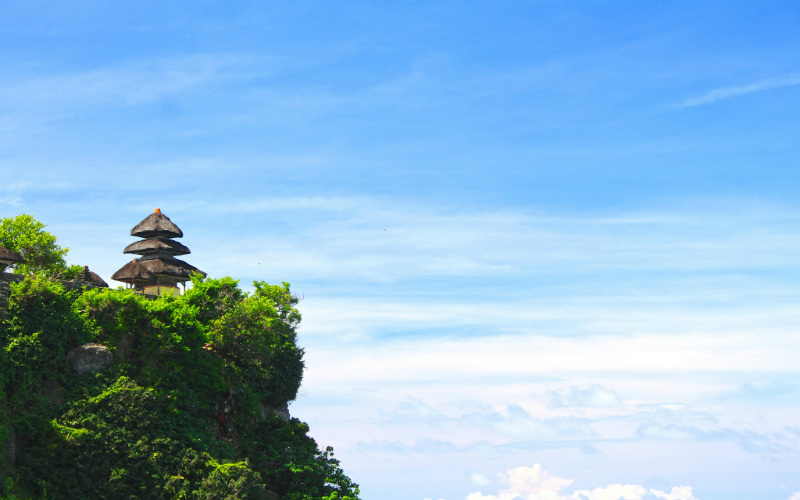 Hit the beach
As an island province, Bali is home to an abundance of beautiful beaches, spanning from untouched stretches of snow white sand, such as White Sand Beach at Padangbai, through to popular swimming spots loved by tourists and locals alike. Set some time aside to swim, surf or simply soak up the warm Indonesian sun and enjoy a side of Bali that keeps travellers returning to its shores time and time again.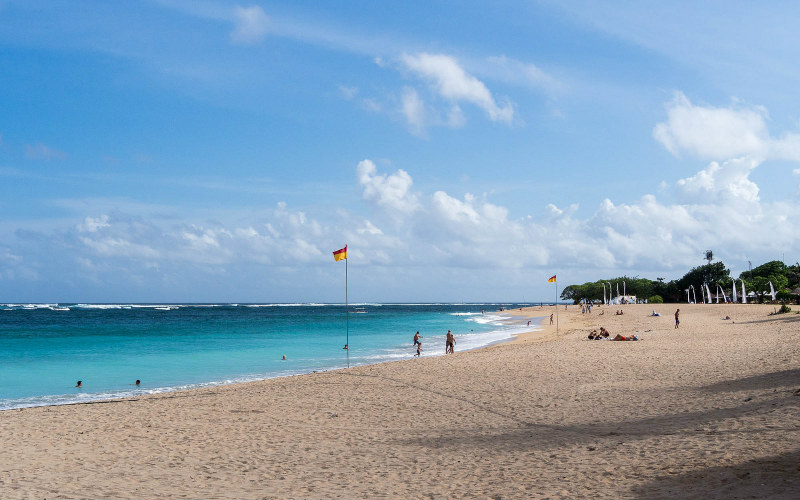 Learn to surf on Kuta Beach
As one of Bali's most popular surf beaches, Kuta Beach, situated in the Kuta region, offers plenty of opportunities to learn how to surf or brush up on your boardriding skills. Take your pick from one of the many surf schools that operate along the 5km beach and learn how to ride waves from an experienced instructor.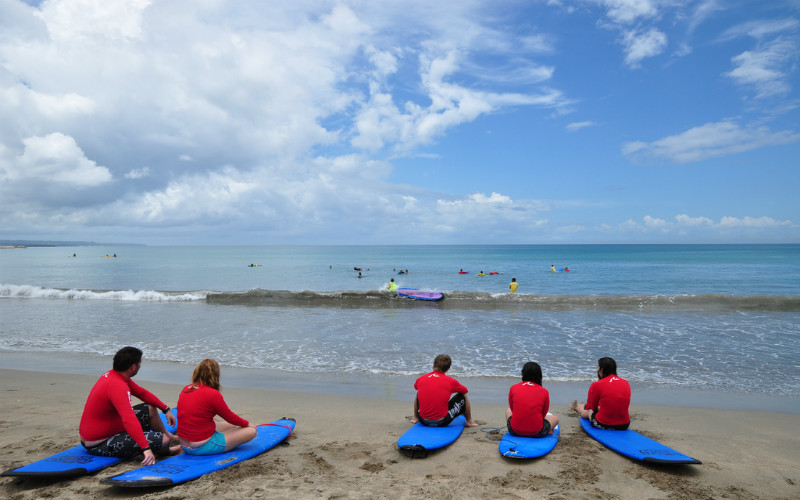 Enjoy a white water rafting adventure
Although Bali is often associated with relaxing spa treatments and lazy beach days, there are also a few opportunities to get your heart racing and enjoy the island at a faster pace, such as white water rafting. Experience some of the island's beautiful waterways first hand and discover a different side of Bali's natural beauty in the process. There are plenty of different places to enjoy a white water rafting experience, from Denpasar to Ubud and a number of other destinations scattered across the island.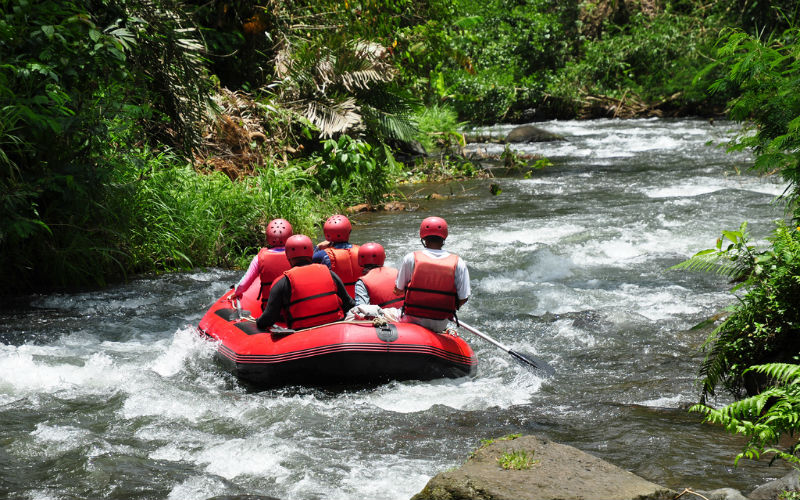 Planning a holiday to Bali? Find and compare and great range of cheap flights to Bali, Bali holiday packages and hotel rooms in Bali with Webjet.