If you're looking to take your drinking and dining experience literally to the next level, Sydney boasts a handful of fantastic rooftop bars. Offering sublime harbour views and prime spots to gaze at Sydney's signature clear blue skies, these spots pack out with punters all year round.
From the eastern suburbs and Manly, to prime spots by the harbour or bang in the middle of the CBD, take your pick of the views on offer and revel in a piece of Sydney's cityscape. Sink a cold one at one of these prime rooftop spots: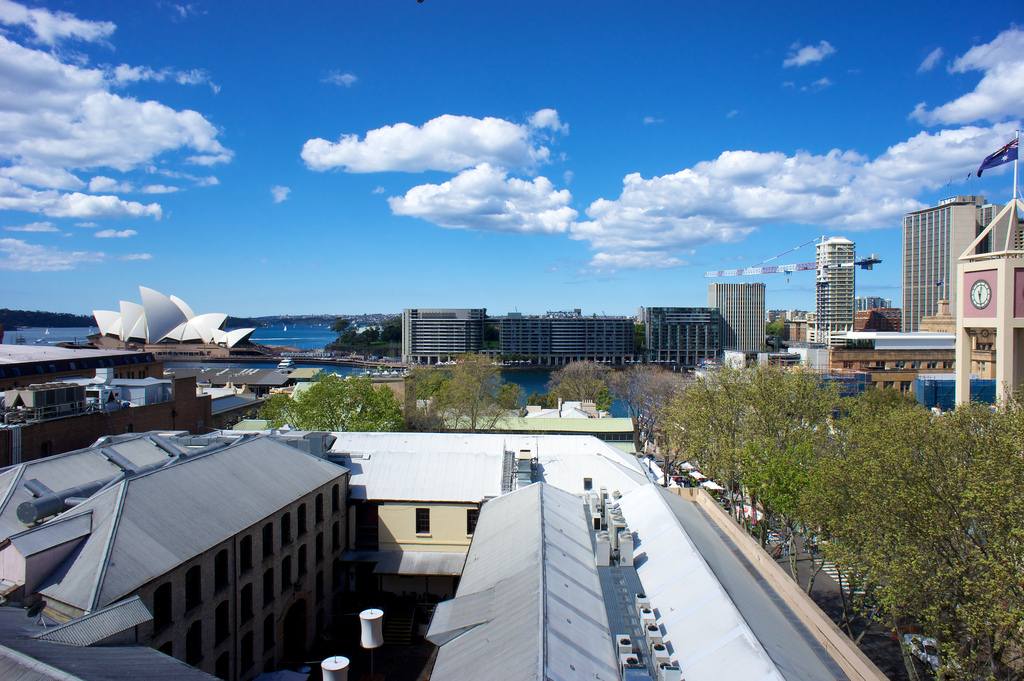 Glenmore Hotel, The Rocks
Offering unrivalled views of Sydney from it's rooftop, if you're hoping for spectacular views of the harbour then the Glenmore is your spot. With million dollar views that stretch 180 degrees across Sydney Harbour, and prime seating for a birds-eye glimpse of the Opera House, the Glenmore's view dazzles and it's the retractable roof means the top-level seating is open rain, hail or shine.
Sweethearts Rooftop BBQ, Potts Point
This classy rooftop spot is a far cry from the chaotic streets of Kings Cross. With comfy, nostalgic decor and plenty of open-air seating, this trendy spot makes its guests feel like they've been transported back to another era. If you're starting your night here, be sure to give Sweethearts Rooftop BBQ's food menu a go – stacked with plenty of sides and chargrilled, meaty favourites. If you want to follow up a few drinks with a boogie, Kit & Kaboodle downstairs hosts many popular club nights throughout the week.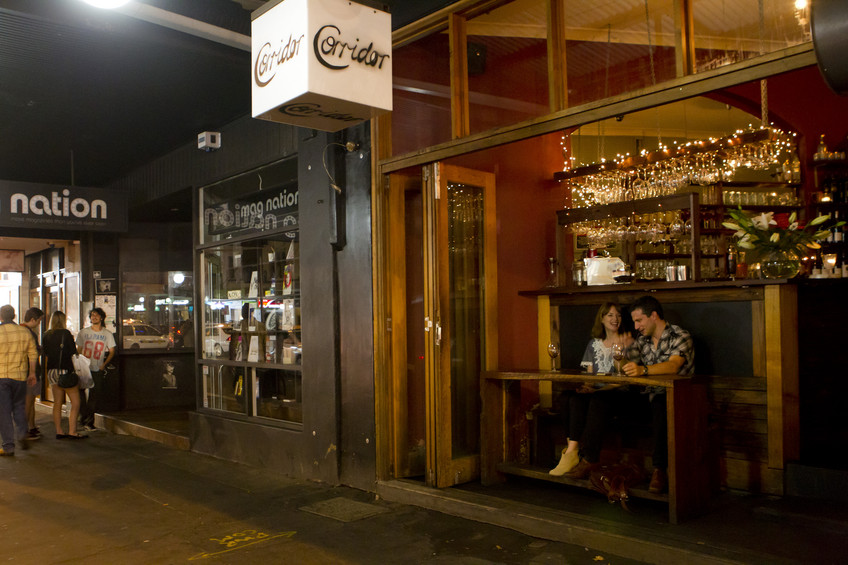 Corridor, Newtown
Conveniently located on King Street in Newtown, you'll find Corridor along one of Sydney's most eclectic precincts of restaurants, trendy pubs and in particular wine bars. With moody interiors and top level seating which overlook the backstreets of Newtown, the open-air atmosphere of Corridor's rooftop is a refreshing change of pace. The menu is packed with pub grub favourites with a Cuban twist, and the cocktail list is truly impressive – top your night off with a dance to one of the local bands that take the stage on the second floor.
Hotel Sweeney's, Sydney CBD
This rooftop spot is just a short walk from Town Hall, Hotel Sweeney's is an oldie but a goodie. Whether you're here for the pub grub, to sink a few drinks in the sun or simply need a central meeting spot, Sweeney's is a prime city spot nestled right in the centre of Sydney's city skyscape. Open til 3am from Monday to Saturday, this bar is one of the few spots which you can enjoy right into the early hours of the morning.
New Brighton Hotel, Manly
With views of Manly's busy Esplanade and comfortably nestled between the pier and main beach, New Brighton Hotel is one of the best places to go for a retreat from Manly's busy streets. It is a prime place to sink a few beers if you enjoy a spot of people watching. With four floors of dining, bars and entertaining – the rooftop seating isn't the only thing this Manly institution has going for it.
ZanziBar, Newtown
Having recently been revamped, this bar is split over three levels but it's the top floor that truly delivers. With fairy lights dangling across the roof, you'll be immediately charmed by the rooftop bar's make-over – fully decked out with potplants, big rustic tables and chairs and terracotta tiles. With a tapas menu on offer and plenty of beers and ciders on tap, both local and imported, King Street is full of great drinking holes but ZanziBar will be the high point  (literally) of any Newtown pub crawl.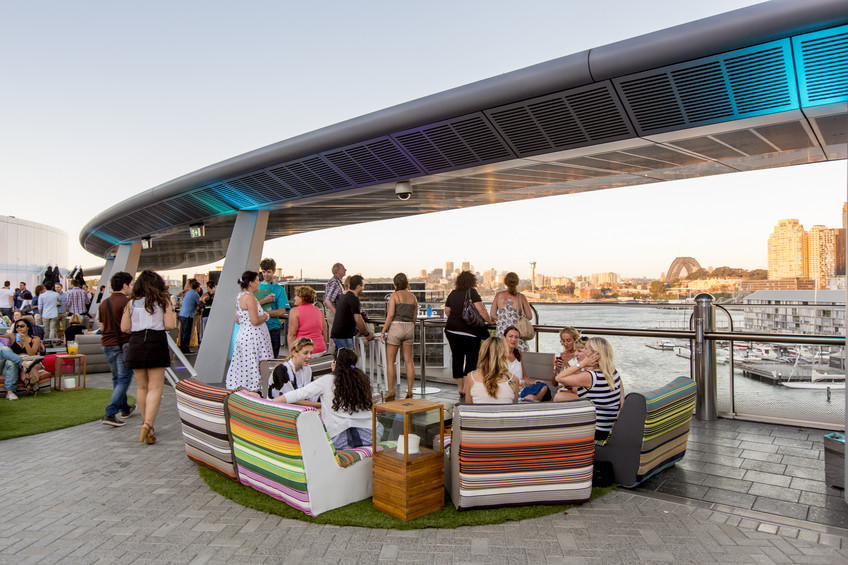 Sky Terrace, Pyrmont
With truly sweeping views of Sydney Harbour and the fashionable waterside Pyrmont area, the Sky Terrace is located in The Star casino mecca. The spot is a crowd pleaser not only because it boasts million dollar views of Sydney, but also due to the fantastic range of dining spots you'll find in The Star complex which lies below it. With bright and comfy seating and plenty of events during the Sydney Festival period, the Sky Terrace is one of the most luxurious spots to hang out at this Summer.
Coogee Pavilion, Coogee
If you're looking to revisit an old favourite spot, one of Coogee's favourite watering holes recently got a revamp. Head upstairs at the Coogee Pavilion and you'll arrive at the latest instalment of the three-level establishment. Not only will you enjoy an unrivalled view of the Coogee shoreline, the rooftop is home to both indoor and outdoor seating meaning you can enjoy it all year round. While you're soaking up views of one of Sydney's best beaches, why not dip into the venue's Mediterranean inspired menu and tackle a share plate with a friend?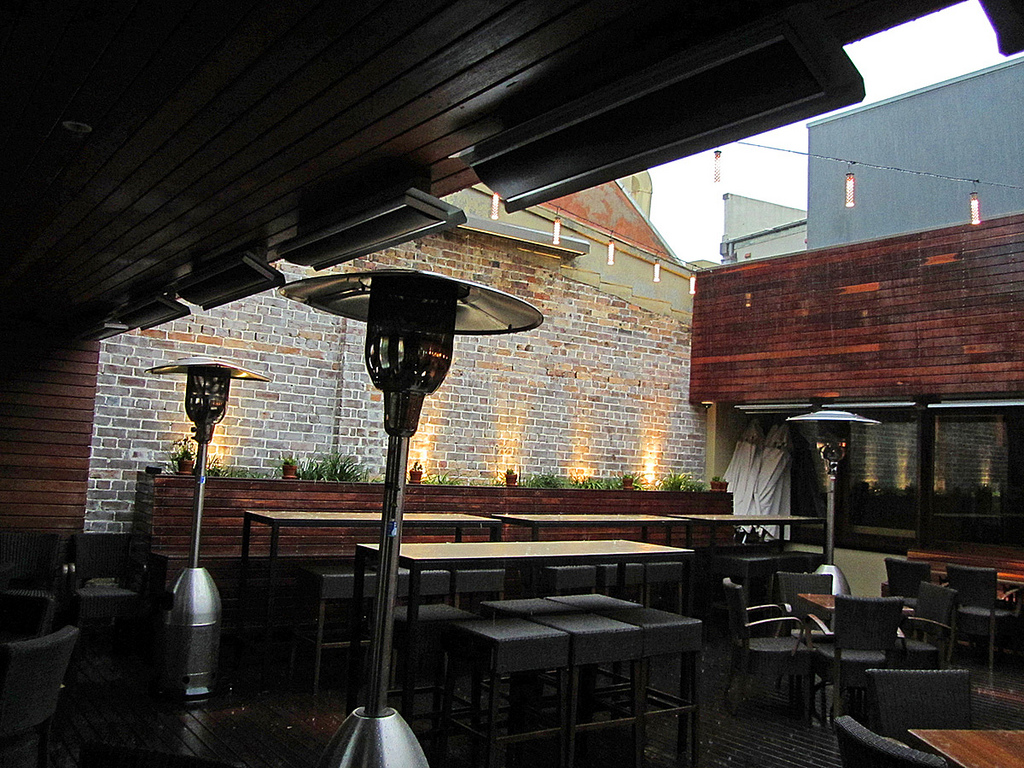 Strawberry Hills Hotel, Surry Hills
This favourite Surry Hills establishment boasts a warm open-air rooftop section on the second floor, refurbished on a shiny new wooden deck. Whether you're here to watch a game of sport with some of Sydney's most passionate fans or simply want to sink a few beers on a nice, this pub spot has a great mix of old-style pub charm and sleek modern furnishing.
Kings Cross Hotel, Potts Point
Even though the daunting four-level stair climb might put you off, but this half-inside, half-inside spot really delivers. Whether you're here for a dance on a Friday or Saturday night, or are looking for a more chilled fare, this spot puts you even higher than the famous Coke sign. Home to a rooftop summer series which calls back to the days of disco and underground house and a Reggae themed Sunday session with enough chilled beats to cure any case of the end-of-weekend blues, the Kings Cross Hotel Rooftop has a packed program all weekend long.
Whether you're new and travelling to Sydney or a local simply looking for a new Summer spot, there's plenty of open-air drinking holes in Sydney. When it comes to venues to have a drink at in Sydney, the sky is the limit – but if you're looking for a view and top level terrace to go along with it, you'd be crazy not to take advantage of Sydney's handful of rooftop bars.