Rio — it's the city of golden beaches, beautiful bodies, samba music, breathtaking mountains, wild football fans, and nonstop nightlife. There are few cities that conjure up such an image of spontaneity and youth. With the 2016 Olympics fast approaching, we've compiled a list of our favourite things to do in Rio de Janeiro.
Chase sunsets along the coast
With almost 80 kilometres of coastline to its name, the city of Rio is a beach-lover's paradise. Arpoador Beach, a small stretch of sand nestled between Ipanema and Copacabana, offers fantastic views, great surf, and, if you're lucky enough to find a spot, some of the best sunsets in the area. On weekends, Arpoador Beach swarms with couples looking to enjoy a cocktail with the view. Prainha Beach, on the other hand, is largely hidden from the eyes of tourists. Located on the outskirts of Rio, this is where you'll find locals surfing, swimming, barbecuing near the rocks, and enjoying incredible sunsets of their own.
Go gliding from Pedra Bonita
This stunning natural summit is called 'beautiful rock', and there's no doubt that it lives up to the name. Towering 696 metres above Tijuca National Park, Pedra Bonita is a picturesque yet elusive destination, as visitors must complete a strenuous 40-minute hike in order to reach the summit. The area is also popular among thrill-seekers who make the journey with one thing in mind: the return journey. Not only does the view from Pedra Bonita encompass Sao Conrado Beach, Christ the Redeemer, the Two Brothers mountains and more, you're also likely to spot adrenaline-fuelled tourists paragliding and hang-gliding. This paragliding and hang-gliding hotspot marks the beginning of an unforgettable 500 metre descent to Copacabana Beach. The combination of excitement and nervous energy makes for an electric atmosphere — even for those just watching!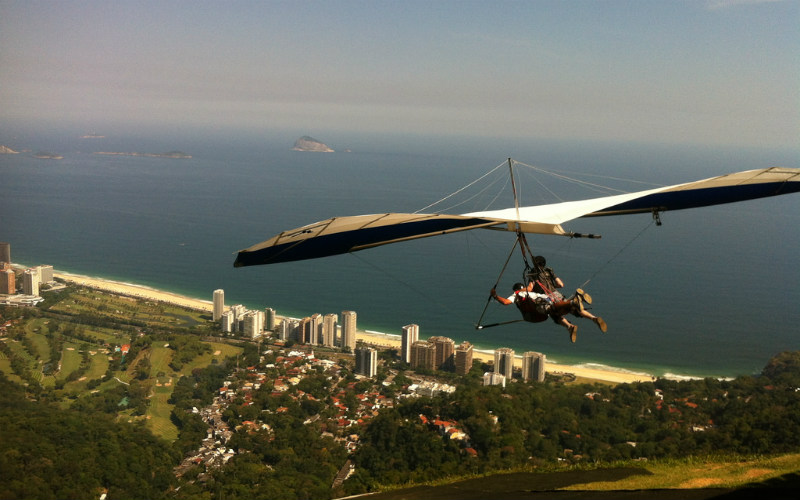 Cultivate your cultural side at the Theatro Municipal
It's hard to find a venue in Rio that's more stunning than the Theatro Municipal. Visitors would be forgiven for thinking they'd just been transported to Paris; the Theatro Municipal was in fact inspired by the iconic Palais Garnier. The theatre's Art Nouveau stylings feature a decadent amount of bronze and onyx, as well as gilded mirrors and seven different types of marble. With superb acoustics and enough seating for 2,400 people, this is the best place to watch operas, ballets and symphonic concerts in Rio de Janeiro. Make the most of your visit by skipping the elevator and ascending the grand staircase instead.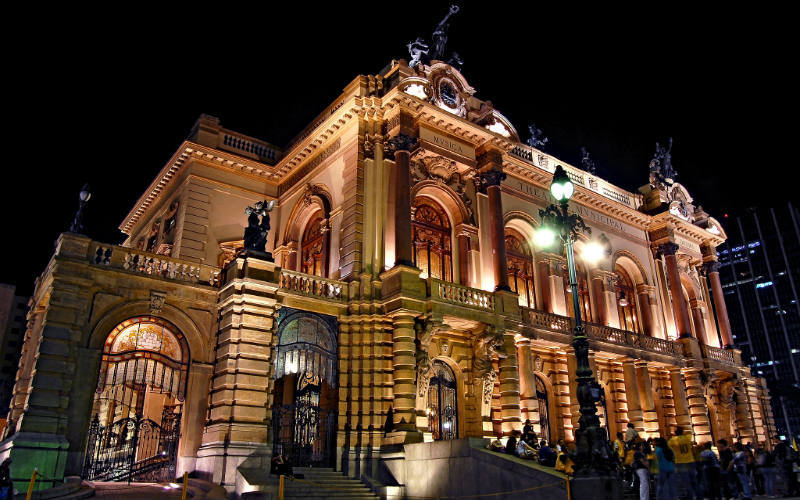 Ride a cable car to Sugarloaf Mountain
One of the world's most picturesque tourist attractions, the Sugarloaf Mountain cable cars have lifted more than 37 million passengers high above Rio de Janeiro since their construction in 1912. It's easy to see how these cars have managed to remain so popular. Their 360-degree views of the rugged Brazilian landscape are something you'd expect to see on a private helicopter ride. Instead, these easily accessible cable cars allow passengers to cruise from Praia Vermelha to Morro da Urca, and then from Morro da Urca to Sugarloaf Mountain, in two three-minute ascents. The cars glide at a leisurely pace of 20 to 30 kilometres per hour, and the tourist complexes on Sugarloaf Mountain and Morro da Urca contain restaurants, cafés, souvenir shops and bathrooms for a scenic pitstop. If you're scared of heights, don't worry — this is considered one of the safest cable car systems in the world.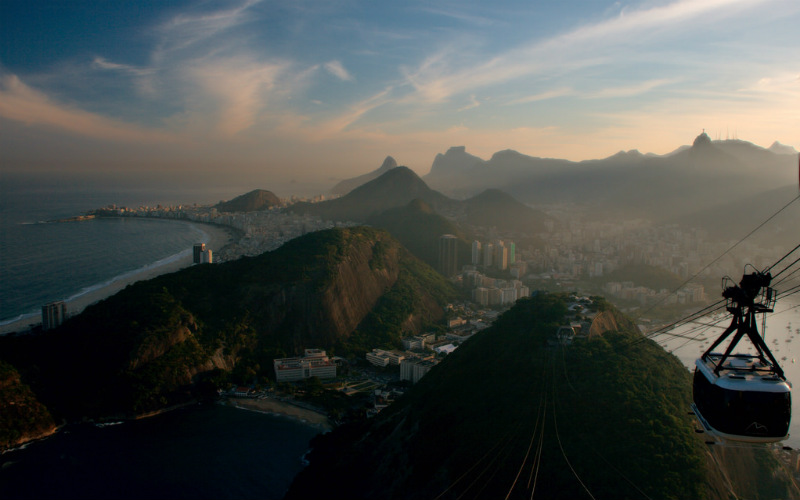 Lose yourself in the Jardim Botânico
Take a break from the pace and fervour of Rio by immersing yourself in the Jardim Botânico. This 137-hectare garden was commissioned by King João VI in 1808 and showcases over 8,000 plant species. The orquidário alone boasts approximately 600 different types of orchids, and a stroll through the gardens could lead you to encounter monkeys, marmosets, and well over 100 bird species, including hawks and toucans. The entrance to the garden is heralded by the iconic "Avenue of Royal Palms", a 750-metre-long row of palm trees which all descended from a single plant. Once inside, you can explore the Japanese garden and the Amazon region, as well as numerous greenhouses, sculptures and Victorian fountains, before finishing your trip with a visit to the café and gift shop.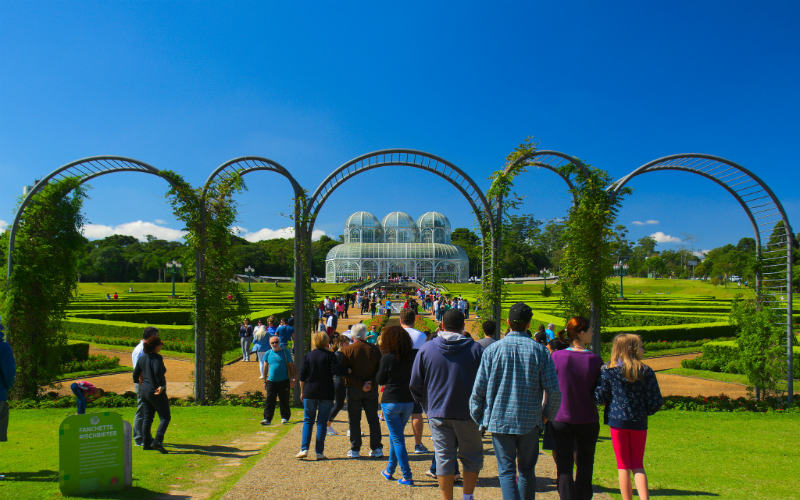 Rub shoulders with the beautiful people
Ipanema and Copacabana — they're two of the world's most famous beaches, and they can be found within shouting distance of each other. The four kilometre stretch of golden sand known as Copacabana attracts visitors from all over the globe. Instantly recognisable by its distinctive black and white promenade, Copacabana bustles with bikini-clad tourists and locals soaking up the sun, playing beach volleyball, and pumping iron at various stations along the beach. Next door, Ipanema Beach lays claim to being one of the city's most exclusive areas. This pristine beach is roughly divided into cliques known as "postos". Posto 9 is where you'll spot the most beautiful bodies in Rio, while Posto 10 is for sports lovers and Praia Farme, in front of Rua Farme de Amoedo, is where the LGBT community usually gathers. Choose a beach, bring a towel, and stake your claim of sand… the views are great, and so is the scenery!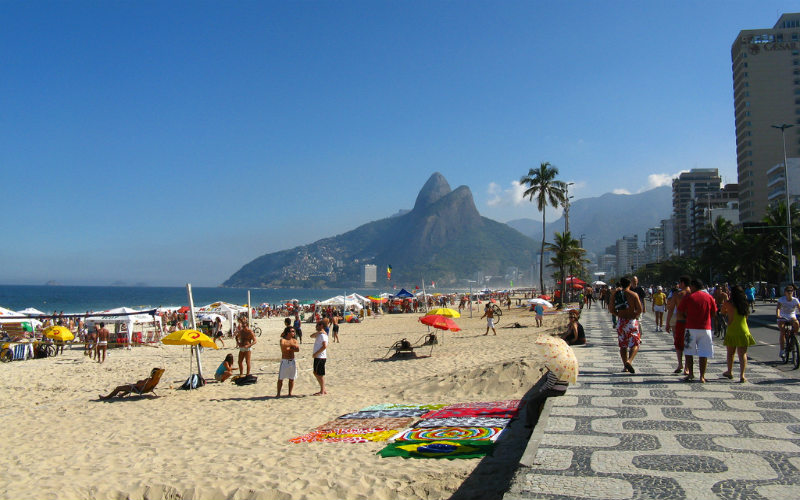 Show your colours at the Maracanã Stadium
Those travelling to Rio later this year will recognise the Maracanã Stadium as the venue of the Olympic Games' illustrious opening and closing ceremonies. With a seating capacity of almost 80,000 spectators, this is the largest sports stadium in the country (and the second-largest on the continent). Thanks to its sheer size, history, and location within one of the world's most football-crazed nations, it's hard to beat the atmosphere of a game at the Maracanã Stadium. Although originally built to host the 1950 FIFA World Cup, the Maracanã Stadium has also hosted some of the biggest names in entertainment history, including Frank Sinatra, Madonna, The Rolling Stones and Prince, several of whom played to record-breaking crowds.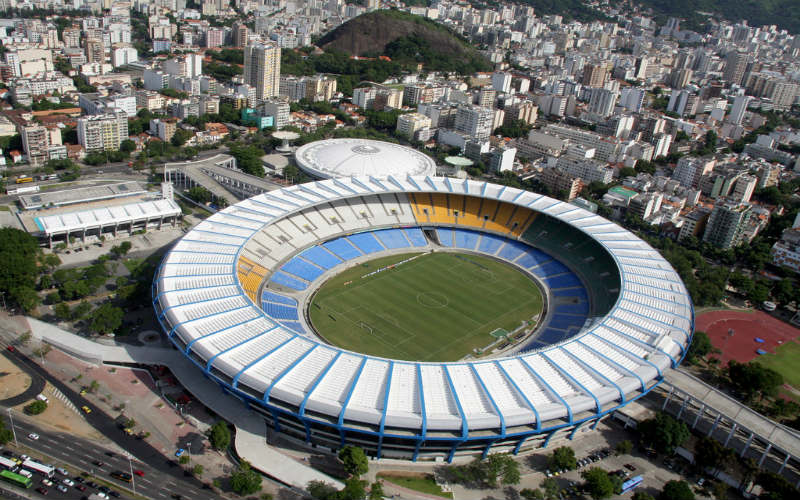 See a true icon of Rio on Mount Corcovado
You can see it from virtually anywhere in Rio, but nothing compares to getting up close and personal with Christ the Redeemer itself. This 38-metre-tall monument is an icon of not only Rio de Janeiro, but also of Brazil and the Christian faith. From Cosme Velho, the red train can take you all the way to the base of the statue in about 20 minutes. In good weather conditions, this will reveal an incredible panorama of the city and its surrounds, including key attractions such as Sugarloaf Mountain and the Zona Sul (South Zone). Since its official listing as one of the New 7 Wonders of the World, the number of people making the pilgrimage to Cristo Redentor has skyrocketed. Regardless of your religion, a visit to Rio de Janeiro wouldn't be complete without visiting this iconic landmark for yourself.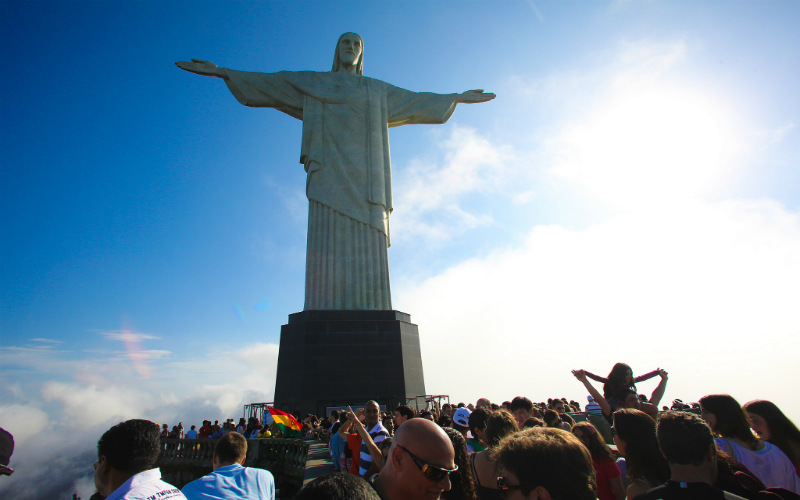 Ready to start ticking things off your Brazilian bucket list? Talk to the travel experts at Webjet to secure cheap flights to Rio de Janeiro today!
Feature Image Credit: Chensiyuan.