Far more impressive than your average suburban shopping centre, a visit to one of the globe's biggest shopping malls is an experience in itself. From the hundreds of local and international retailers located under the one roof, through to the impressive array of attractions that call each centre home, there's so much to see and do in the biggest shopping malls in the world.
You'll find these mammoth mega-malls scattered across the globe, but we've gathered together our picks of some the best and biggest.
Golden Resources Mall, Beijing, China
Opened in 2004, the Golden Resources Mall spans across six floors, covers a total area of around 560,000 square metres and is one and a half times larger than the USA's Mall of America. A favourite amongst Beijing locals, the mall offers a huge range of shopping and dining options and certainly lives up to its nickname, "the great mall of China".
1 Utama Malaysia, Selangor, Malaysia
Divided into themed zones, such as 'Highstreet', 'Oval', 'Rainforest', 'Secret Garden', 'Promenade' and 'Food Street', 1 Utama Malaysia offers the choice of over 700 retail shops, plenty of dining options, and more, across its six retail levels. From Southeast Asia's largest rooftop garden through to bowling, and the region's biggest rock climbing gym, there's certainly no shortage of things to see and do.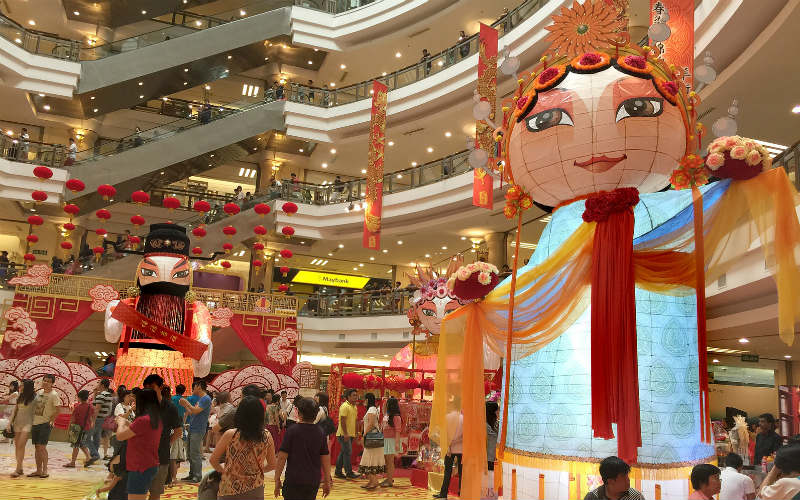 SM City North EDSA, Quezon City, Philippines
Taking the title of the largest shopping centre in the Philippines and the world's 3rd largest mall, SM City North EDSA first opened its doors in 1985. Redeveloped and expanded over the years, the mall is now home to over 800 retail shops, more than 200 restaurants, 12 cinemas and close to 4,000 parking spaces.
West Edmonton Mall, Edmonton, Canada
The largest mall in North America, West Edmonton Mall offers its visitors the choice of over 800 stores and services. Opened in 1981, the shopping centre is renowned for its impressive selection of entertainment attractions, spanning from mini golf, ice skating and a water park through to an amusement park, a replica sailing ship and an aquarium.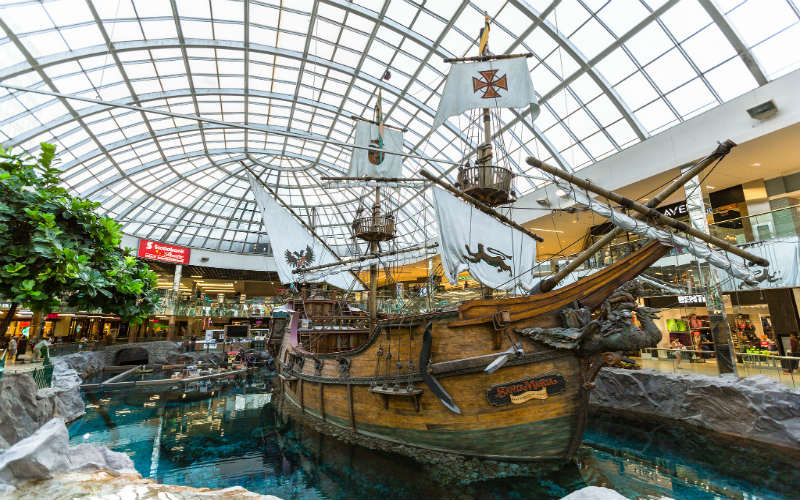 King of Prussia Mall, King of Prussia, USA
Officially the largest mall in the USA, the King of Prussia Mall offers shoppers the choice of over 400 stores, including a mix of department stores, luxury retailers and international chains. The shopping centre boasts 3 food courts, plenty of restaurants and more. First opened in 1963, the mall has grown over time to become one of the country's premier shopping destinations.
The Dubai Mall, Dubai, United Arab Emirates
With a total floor space larger than 50 football fields, The Dubai Mall opened its doors in 2008 and is now home to more than 1,200 retailers. With over 200 dining outlets, a 250 room hotel and an array of attractions, including an indoor theme park, an ice rink, an aquarium, a 22 screen cinema and even a real reconstructed dinosaur skeleton, a visit to The Dubai Mall is an experience in itself.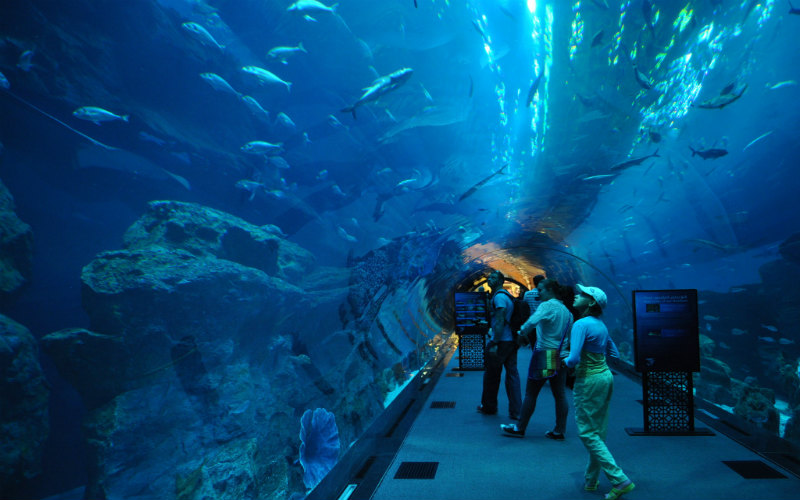 Isfahan City Center, Isfahan, Iran
Situated in the Iranian city of Isfahan, Isfahan City Center is both the largest shopping mall in Iran and the 5th largest in the world. Boasting a total leasable area of approximately 465,000 square metres, the shopping centre houses over 750 shops, a great selection of restaurants, a museum, a 5 star hotel and even an indoor amusement park.
Mall of America, Bloomington, USA
One of the USA's most popular tourist attractions, the Mall of America has welcomed millions of visitors each year since its opening in 1992. Boasting over 500 stores, an indoor theme park, an aquarium, a children's museum, a flight simulator and so much more, there are plenty of ways to while away the hours, or even a few days!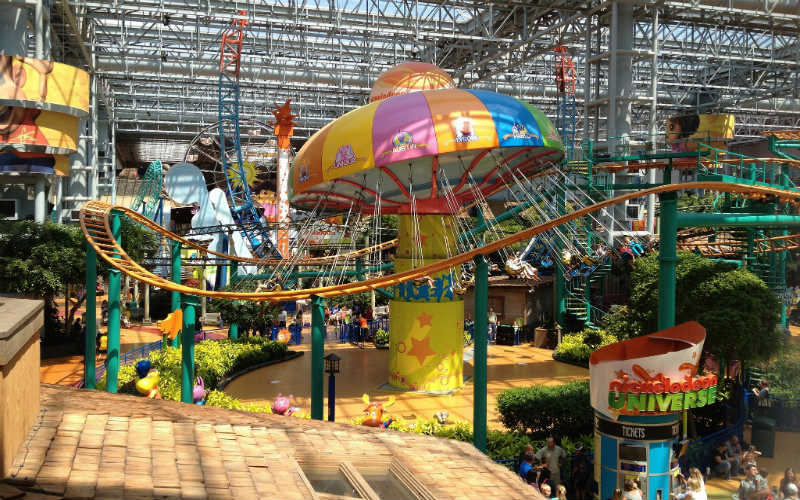 Interested in shopping 'til you drop in some of the world's biggest shopping malls? Find cheap flights and hire cars to help you get there with Webjet.
Feature Image Credit: neekoh.fi.