Sydney may be one of the world's most beautiful harbour cities, but it's so much more than just a pretty face. We asked some of our favourite Sydney-based bloggers what their favourite spots in Sydney are. From major attractions to uncovered gems, here's what they chose:
"The top of the Sydney Harbour Bridge is by far our favourite spot in Sydney. Topping the bucket lists of many travellers, while expensive, the bridge climb is one of the best attractions the city has to offer. An incredibly adventurous activity which keeps your adrenalin pumping, once at the top you're greeted with absolutely spectacular views over Sydney, including the city skyline, darling harbor and the iconic Opera House. Many people book to climb during the day; however we love it at night. There's nothing quite like the glow of a lit city skyline reflecting back over one of the most iconic harbours in the world! For those travelling on a budget, crossing the bridge on foot is free and offers just as spectacular views."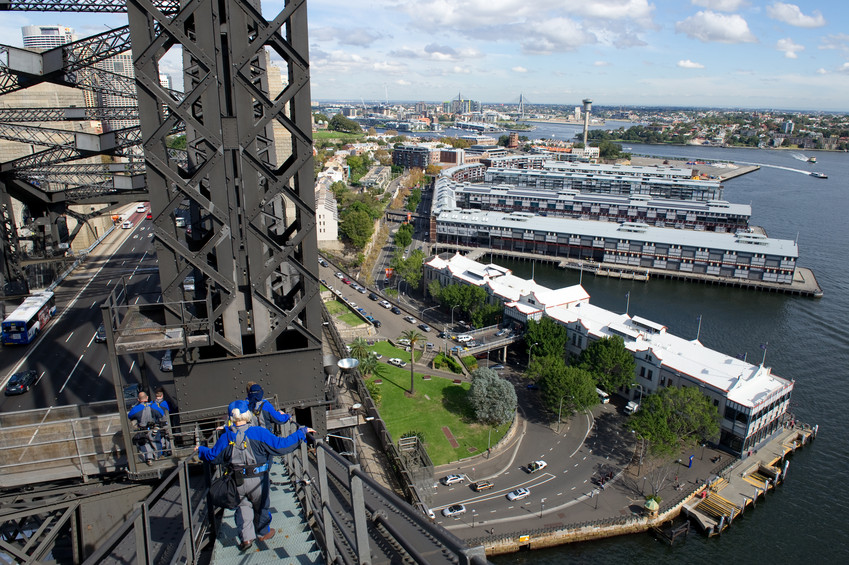 Isaac from iFat
"Every year, I see friends travel elsewhere and exclaim that *insert city here* is the best place on Earth and that they dread returning home to Sydney. Seriously? You're dreading returning to Sydney? The home of the Opera House, Darling Harbour and my personal favourite: Circular Quay where you can see all of Sydney's most famous landmarks at once.
Every time I wander through the area, I'm reminded that Sydney is a living postcard. I'm reminded that we have some of the best restaurants in the world, the best nightlife and some of the finest people I'll ever meet. I go away occasionally as well and I never ever dread returning home."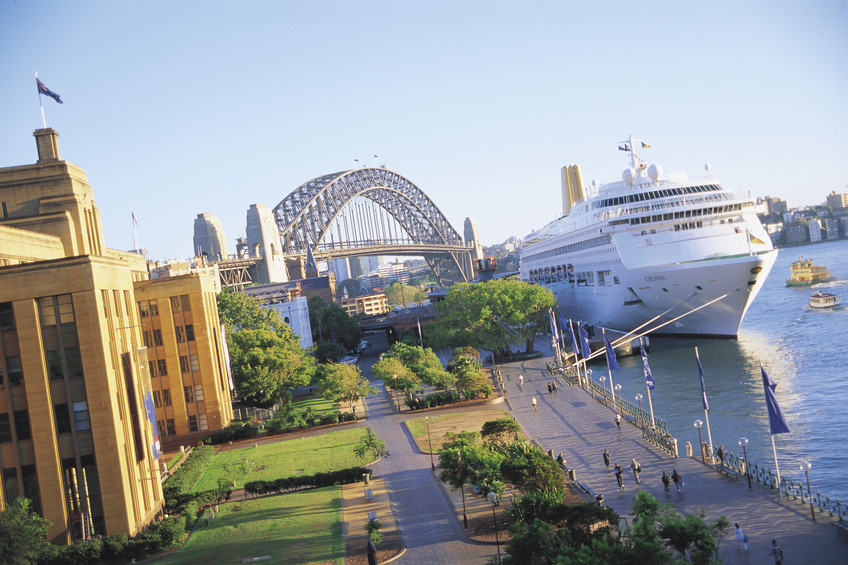 "My favourite spot in Sydney is Centennial Park in the city's east. It has been a part of my whole life – from when I used to have birthday parties there as a little child to a great place for a run when I got older. It's a beautiful park with lakes, forests and lots of native animals. Although it's not at the top of the list of tourist sites in Sydney, it's close enough to the city or the beaches to make it an easy stop for any visitor."
"Watson's Bay is definitely a favourite place for me to visit in Sydney. One of the city's hidden gems in the eastern suburbs, it's only a short bus or ferry ride away (through our beautiful harbour, no less!) from the city centre.
You can order some of the famous fish and chips from Sydney institution, Doyle's on the Beach which first opened in 1885 or grab some take away from their wharf kiosk and set up a picnic in the park or along the waterfront. But what I love to do most is go for a walk around the bay to the stunningly private beach at Camp Cove. Perfect for friends, families or romantic picnickers, you can while away a whole day sunbathing and swimming there before returning to the wharf to watch the sun set over the city skyline with a drink and meal at one of the local restaurants like the Watsons Bay Hotel. Good food, good views and good memories – Watson's Bay ticks all the boxes for me!"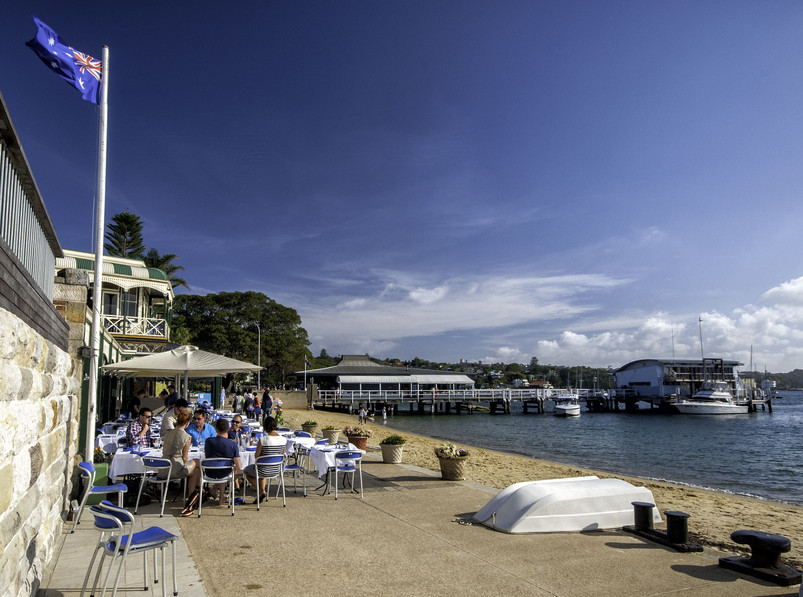 "My favourite spot has to be Balmoral Beach – Sydney's most expensive suburb. I try to get here every weekend when I can to relax and unwind. One look and you will be whisked away to the most idyllic, classiest and relaxed beach we have to offer. You might even think you are on a resort!  Laze by the calm waters, bring your pooch or hire a catamaran and sail on by. You can dine at one of my favourite brunch/lunch spots, Bathers Pavilion or grab some fish & chips on the go. It also offers the best change room and BBQ facilities. But you'll have to get in early to claim your spot!"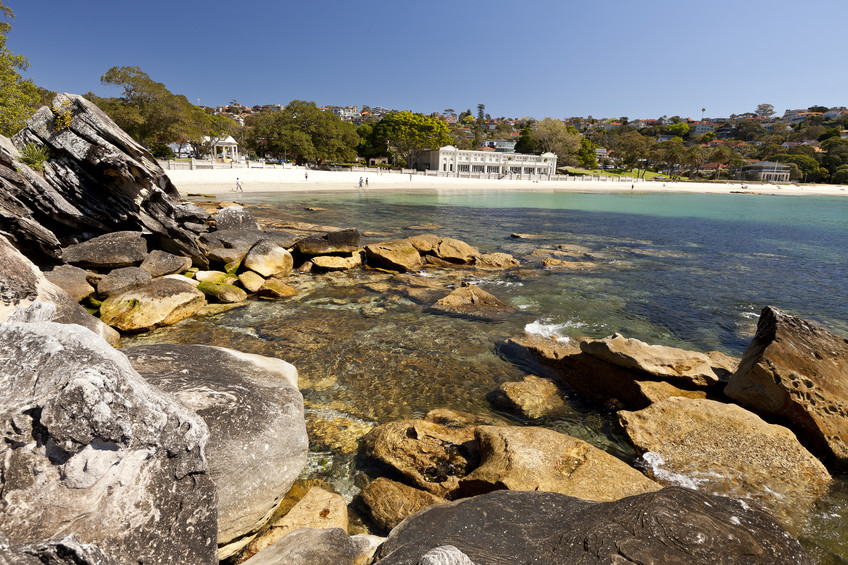 "If I were to pick a space for a good casual Japanese night out it would be at the relatively newly opened Cho Cho San. Food is served Japanese Izakaya bar style with a variety of small plates to share and a mix of Japanese inspired drinks to go with it. Comfort food arrives in the form of king crab omelette, udon noodles, tempura, delicious grilled meats and soft serve for dessert. Simplicity is all they are about and this is an example of simplicity at its best."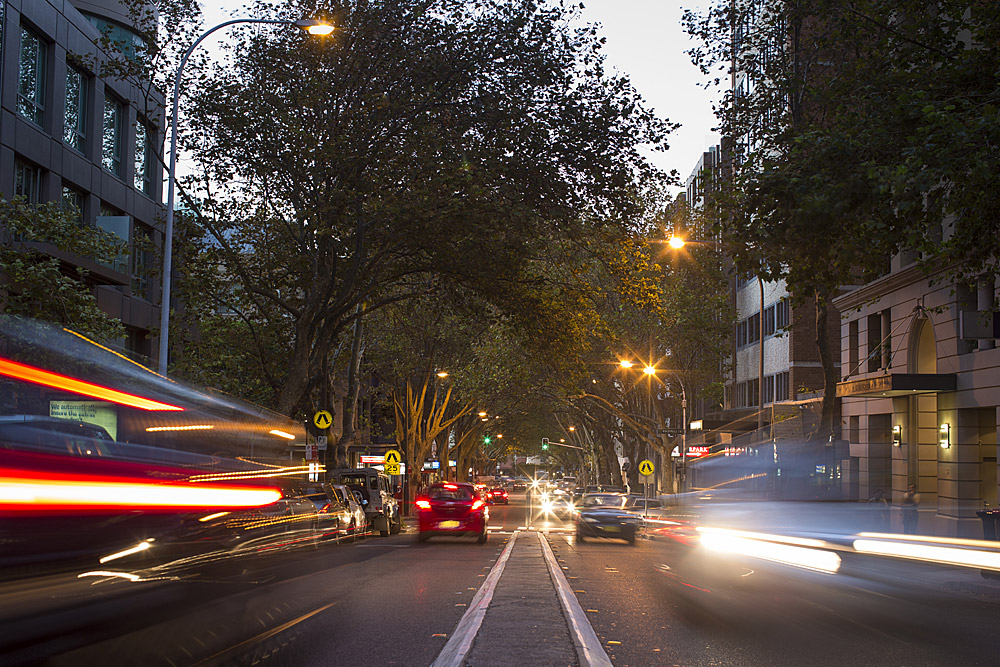 "Sydney is without a doubt the most beautiful city in the world and while most days are filled with glorious blue skies and there are so many stunningly gorgeous, deserted beaches to choose from, my favourite thing about living in this city has to be the healthy living that Sydneysiders are more and more taking on board.
While there are some visually stunning places to watch the world go by, my favourite spot has to be Sydney's first Raw Café, Sadhana Kitchen. Eating a raw plant based diet is really starting to take off because it gives you the benefits everyone is looking for. Feeling healthier, full of energy and glowing skin, Sadhana Kitchen certainly gives you a kick in the right direction. I absolutely love the food there, from the famous raw lasagne made up of a walnut tomato sauce and blended cashews that really taste like cheese with stripped zucchini's as the pasta replacement, this dish is to die for.
Sadhana Kitchen also makes the best guilt free tasting desserts such as a caramel slice to a snickers cake that aren't even made of anything bad and are free from gluten, sugar and dairy. This place just makes you want to go back for more and more because as soon as you've downed a smoothie, eaten one of their main dishes and of course a dessert, I always feel amazing afterwards. It's a quiet, chilled out café and there's nowhere else I'd prefer to spend my weekends at than at this café. It's a must go to if you are living or visiting Sydney."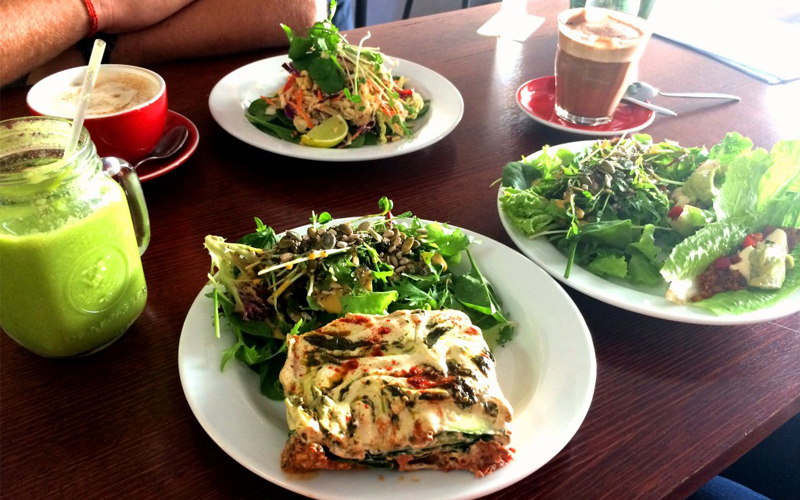 Is a trip to Sydney on the cards? Webjet has got you covered. Compare flights to Sydney and Sydney accommodation and enjoy unparalleled travel choice on your next booking to Australia's most eclectic city hub.