If London is known for one thing, it's shopping! From classy boutiques to acclaimed marketplaces, London town is absolutely packed with bargains on leading brands, unique souvenirs, vintage treasures and scenic shopping precincts to get lost in.
Oxford Circus
A great place to start when you're in London is Oxford Circus. Not only is it one of London's best shopping spots, it's also one of the most accessible city hubs – with plenty of bus lines making a stop at the popular intersection. With mega stores from Nike, Topshop and H&M, there's stacks of multi-level shopping complexes to shop in.
You're also within walking distance of some other favourite London shopping spots – including the fashionable Bond Street and the ultra touristy Piccadilly Circus.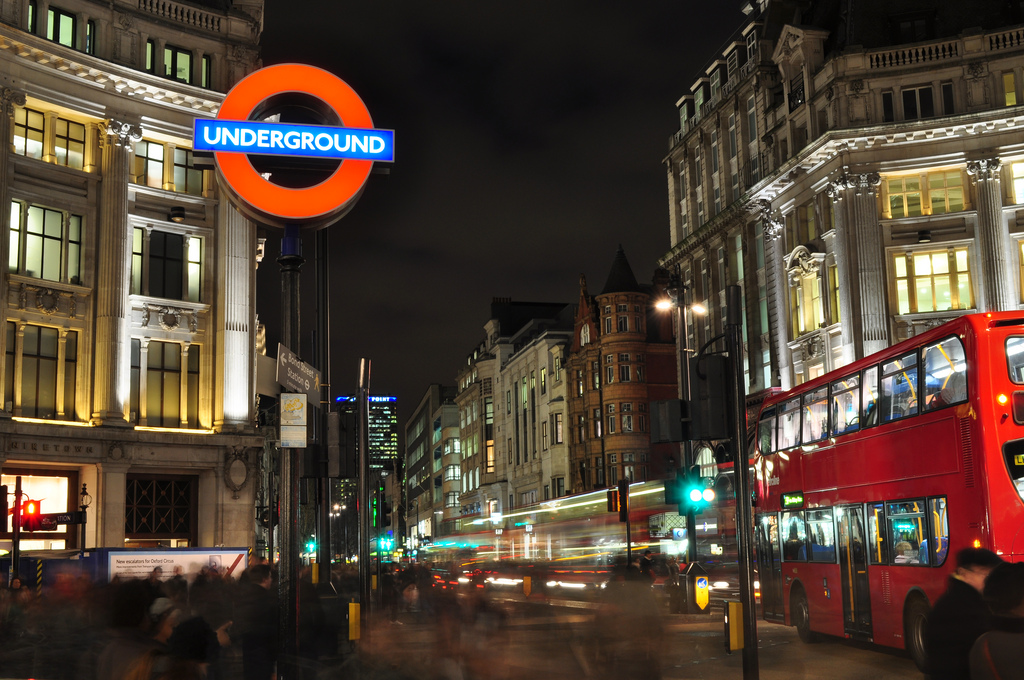 Department Stores
From the iconic upmarket Harrods in Knightsbridge, to Selfridges and Co. on the West End of Oxford Street, London is filled with classy department stores with a distinctive British flair and some products to match. From high-end designer fashion to Brit treats including jams and preserved, luxury chocolates and truffles, trendy handcrafts, traditional gifts and more, if you're looking for a fancy souvenir to bring home for mum, London's handful of department stores are the place to go!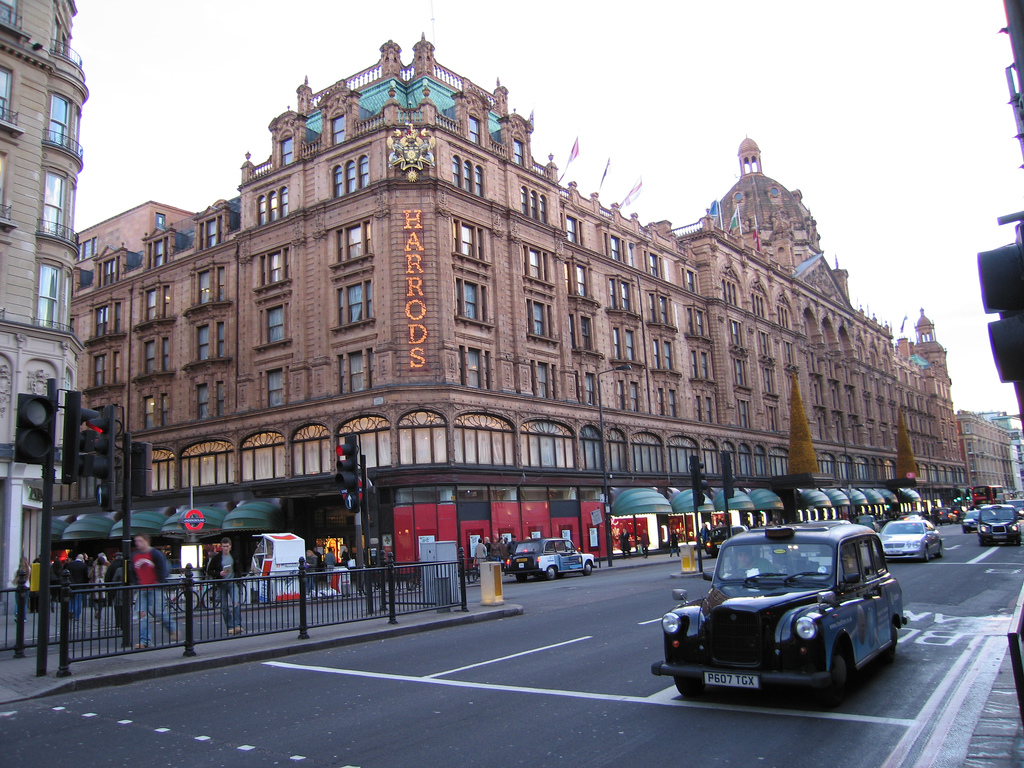 Camden Lock Market
Camden is undoubtedly one of London's most colourful precincts, home to Camden Lock Market which sees a jumble of vintage, designer and pop-up stalls selling a huge range of products. Spanning anything from quirky fashion and handcrafted accessories, art and photography, gifts and homewares, and more – don't be surprised if you find yourself heading to Camden looking for one thing and coming home with a whole bag full of other things.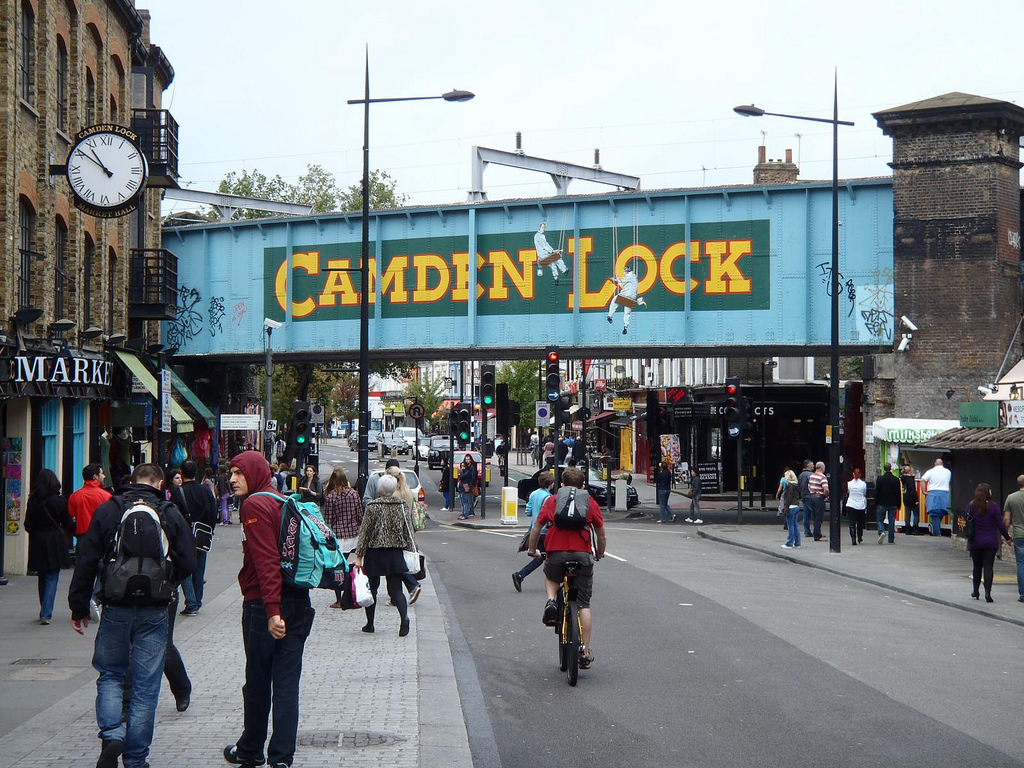 Portobello Road Market
A favourite of tourists and locals alike, Portobello Road is one of the best antique markets you'll find anywhere. Whether you're looking for treasures or simply soaking up the bustling vibe of the marketplace, Portobello Road is worth visiting. Saturday is the markets main trading day, so plan your weekend around visiting the hustle and bustle of one of London's most famous marketplaces.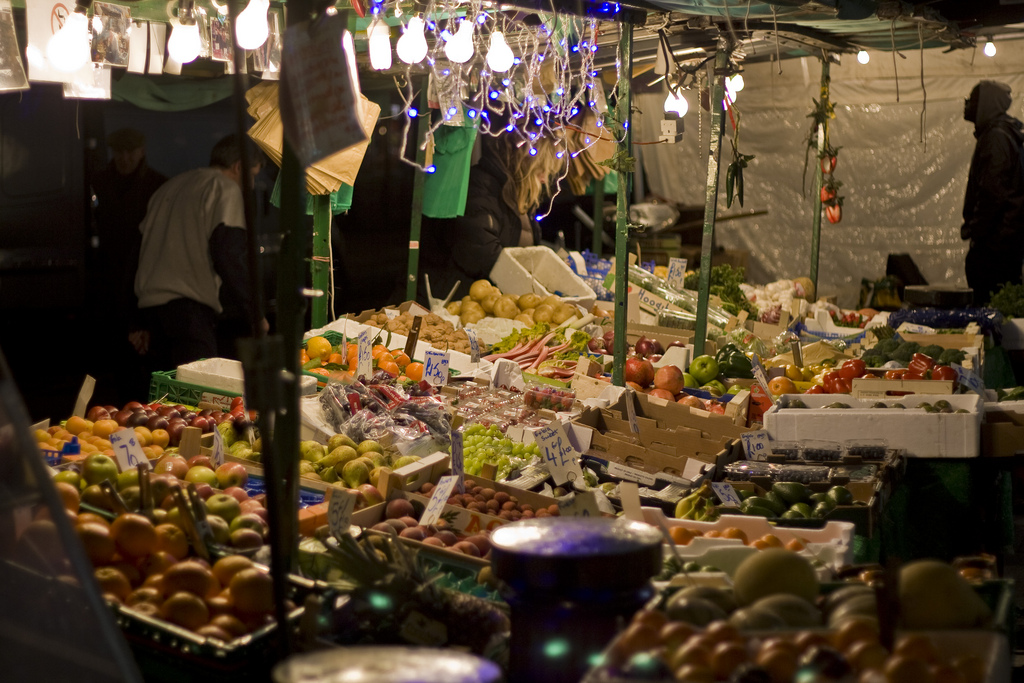 Covent Garden
One of London's more quirky shopping destinations, Covent Garden is very central and easily accessed, bordered by Leicester Square and the City of London. Home to a massive number of international brands – with specialty stores from Apple, Chanel, Burberry, Fred Perry, Aesop, Kate Spade, Moleskine, Ben Sherman and more – and crafts and antique markets, you'll fall in love with the shopping precinct's huge range of shops.
While you're here why not check out the Royal Opera House, theatre quarter and cobbled Piazza? Covent Garden is a great spot for sightseeing too.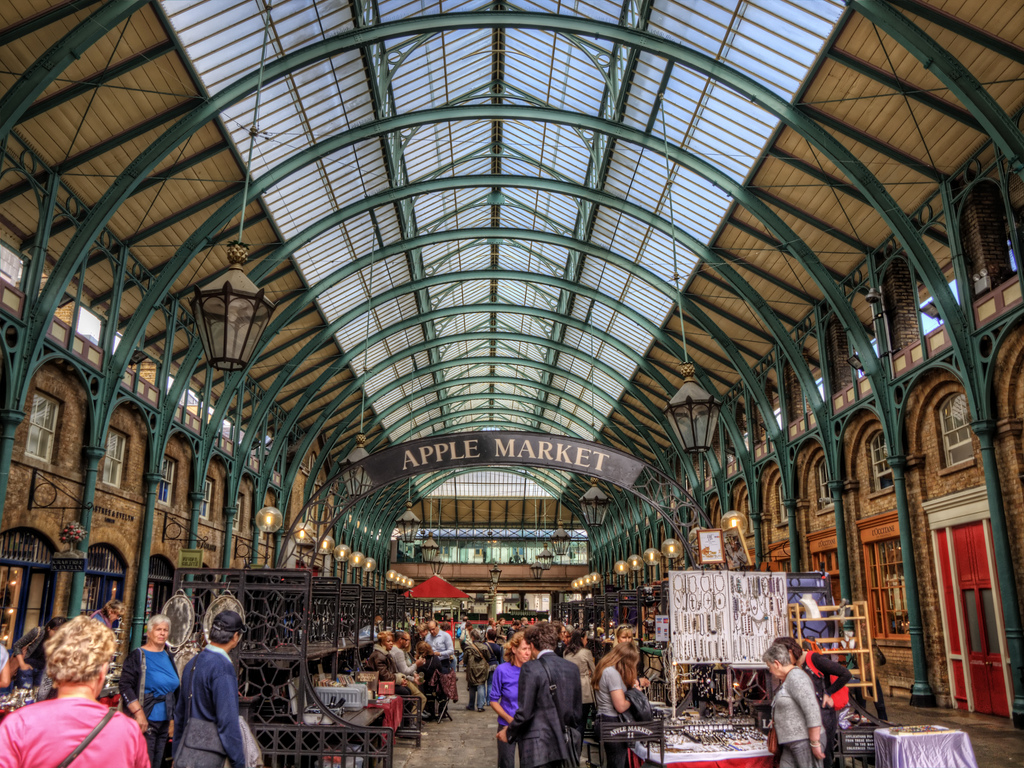 Carnaby Street
Carnaby Street is one of London's more colourful addresses – renowned for its world-class shopping and colourful buildings. Home to an alluring mix of local boutiques and internationally beloved brands, it's easy to see why Carnaby's fashion and lifestyle storefronts attracts swarms of visitors daily. If you're looking for a special edition of your favourite pair of sneakers or something to take home with a unique flair, this is the place to go.
Also home to occasional live music and some great one-off pop-up shops, Carnaby Street is a bustling hub on the weekends. Best of all, if you're not a satisfied shopper it's only a short walk to Oxford Street and Soho.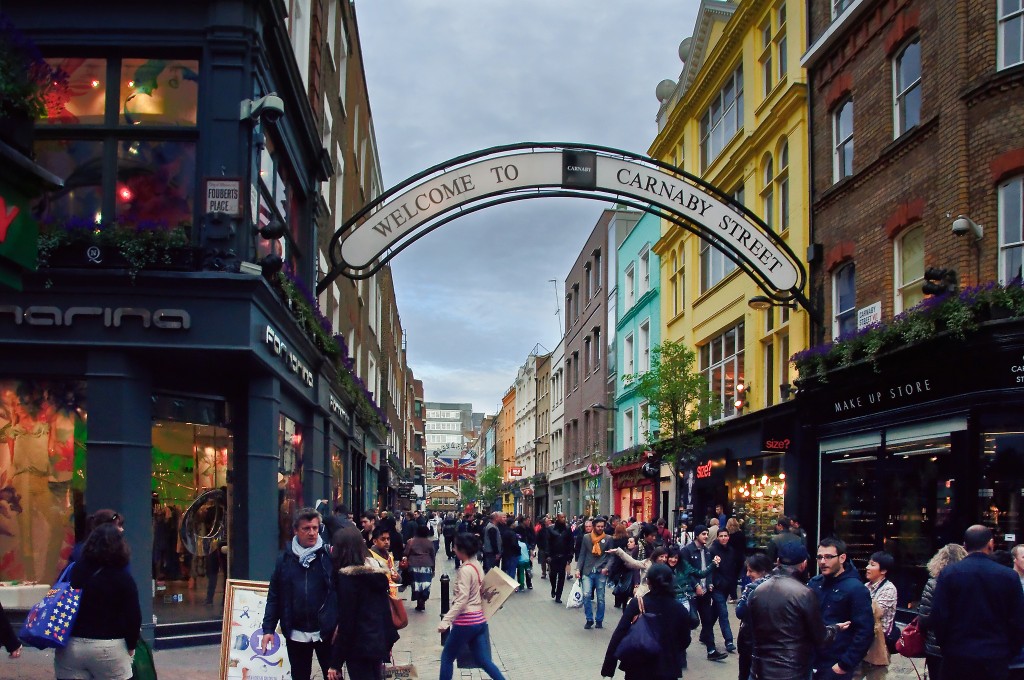 Kings Road
Home to plenty of famous clothing stores and said to have been the birthplace of the miniskirt and designers Mary Quant and Vivienne Westwood, Kings Road is synonymous with fashion. Whether you're looking for some new rags, or simply window shopping and people watching, Kings Road is undoubtedly one of London's most fashionable addresses. Fashionistas interested in the history of fashion in London will love this one especially.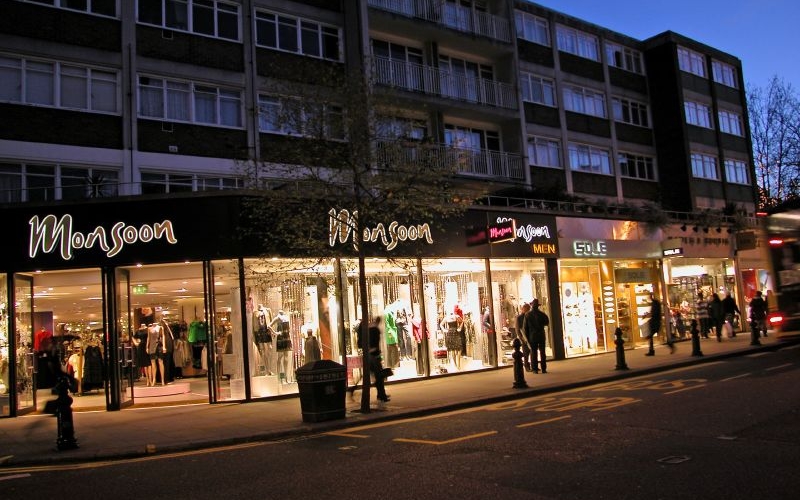 Planning a holiday to London? Webjet will help you compare cheap flights to London and book a hotel in the tourist capital. Whether you're here to shop or hop onto another European capital, London's sights and colourful shopping precincts will delight new and return visitors alike.