With its spectacular beaches, cosy wine bars, pretty parks and excellent cultural offerings, Perth is a city that has a lot going for it – and that includes for couples seeking a romantic getaway. The Western Australian capital has romantic things to do sure to appeal to every pairing, no matter if you're a couple who loves the outdoors, food and wine, quirky experiences, or taking things at a slower pace. 
Check out our picks for the top 10 romantic things to do in Perth.
Stargaze At The Perth Observatory
Located 25 kilometres from the city centre, Perth Observatory offers the chance to get up close with the cosmos. Gaze upwards at the stars, planets, galaxies and more, and test your knowledge of the constellations above. Night sky tours are available, giving you and your loved one the opportunity to learn more about the evening sky and discover the natural wonders of the solar system.
Catch An Indian Ocean Sunset
Perth is the only Australian capital city to offer a vantage point for seeing the Indian Ocean sunset in all its glory. Pack a picnic rub, pick up some fresh cooked fish and chips, and claim a prime viewing spot along on one of the city's sandy beaches. Watch as the sun slowly dips below the horizon and the sky is lit up in a myriad of oranges, yellows and pinks.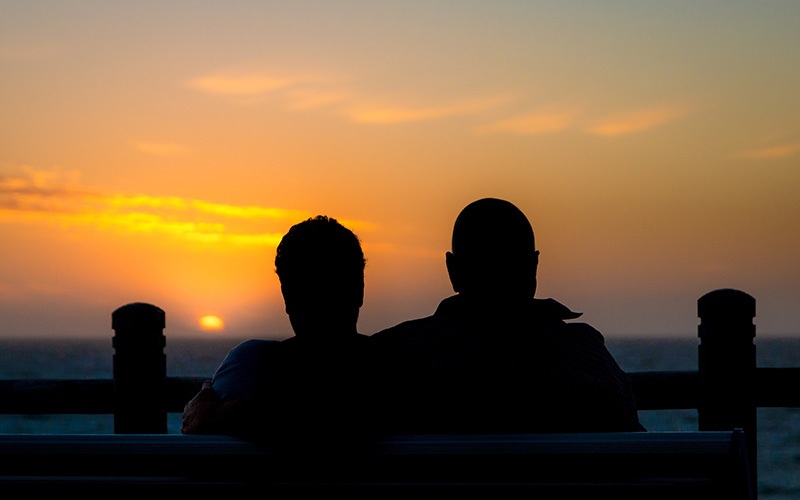 Cheers To A Romantic Dinner
A delicious dinner – with or without candlelight – is a romance classic. Thanks to Perth's acclaimed line-up of excellent restaurants, it's easy to find an eatery to please your and your partner's palate. Twirl your fork around fresh pasta at Lulu La Delizia, sip a sundowner at the beachside wine bar Madalena's, savour the Middle Eastern flavours from Propeller, dig into Long Chim's Bangkok-style street food, or embrace the Mexican cantina atmosphere at El Publico.
Picnic in Kings Park
Covering more area than New York City's Central Park, it comes as no surprise that Perth's Kings Park is one of the world's largest inner city parks. The park boasts sweeping views of the city from a variety of vantage points, and there are plenty of shady spots across 440 hectares to throw a rug down for an afternoon picnic. Events and pop-ups are held in the park throughout the year too, and there is also the Western Australian Botanic Garden that keen green thumbs can check out.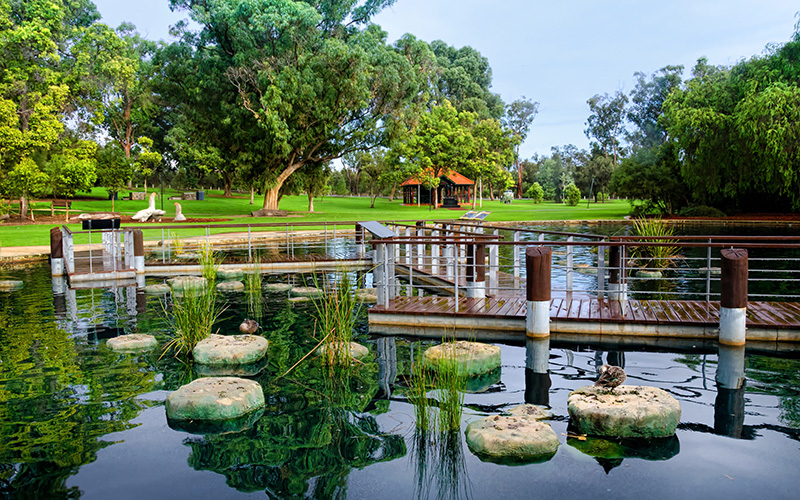 Wander Between Works At The Art Gallery of Western Australia
Looking for a west coast date destination that delivers culture? The Art Gallery of Western Australia is the place to go! Home to a collection of more than 17,000 photographs, paintings, drawings and more, there's sure to be a piece on show to spark the imagination of every visitor. The gallery is free to enter (a small donation is appreciated), however some of the temporary or visiting exhibitions are ticketed. 
Cruise the Swan River
See the sights of Perth from a different angle with a Swan River cruise. Chartered river cruises range from lunch outings lasting just a few hours, through to day trips that travel between Perth and Fremantle. Hitting the water with a joy cruise is a great chance to slow down and soak up the city's scenery plus earn points for a date idea with a difference.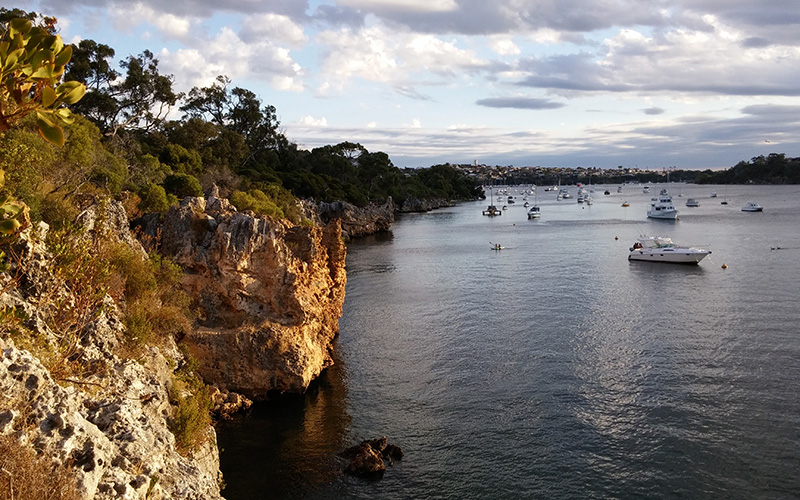 See The City From Above
There's nothing quite as romantic as planning a date that involves something a little out of the ordinary, and a private helicopter over Perth is sure to tick all the right boxes. Offering a different perspective of Perth, the Indian Ocean and the city surrounds, a chartered helicopter is an experience that definitely won't be forgotten in a hurry.
Dig Into The Food Scene
There are ample opportunities to sample the region's fine food and wine, be it a tasting at a winery or brewery, a visit to a weekend market, or indulgent degustation dinner. For insights that only a local can pass on, join a guided tour and discover the fine offerings of nearby Swan Valley. Another option is to hire a car and explore at your own pace.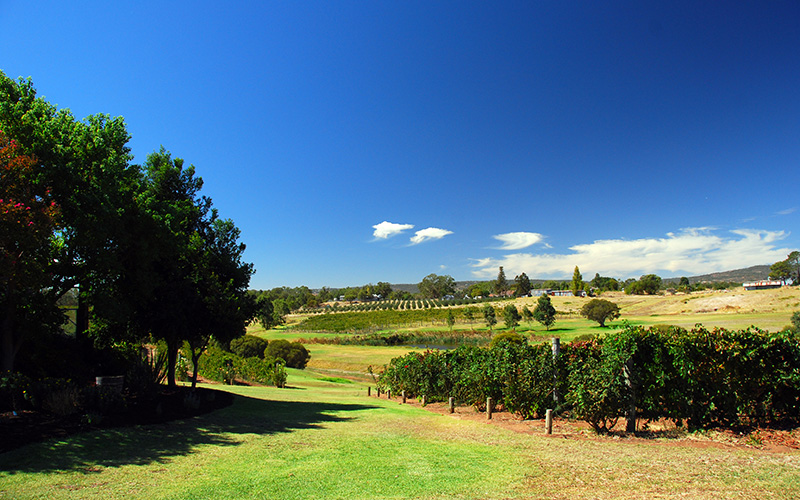 Explore the City's Small Bars
Ideal for a casual date or the start of great night out on the town, Perth's small bar scene is home to a collection of creative, kooky and downright cool drinking spots. Set out on an adventure to discover hidden bars such as the Jazz Cellar and Sneaky Tony's, or peruse the drinks menus of creatively styled bars including The Classroom, Enrique's School for to Bullfighting and Wolf Lane.
Weekend on Rottnest Island
Rottnest Island is a great destination for a romantic weekend away. Rottnest Island is easily reached from Fremantle, located a 30-minute ferry ride from the port city. Spot a smiling quokka in the wild, exploring the island's cycling paths and walking trails, or find a prime spot of sand on one of the island's picturesque beaches and soak up the sun for a day or two.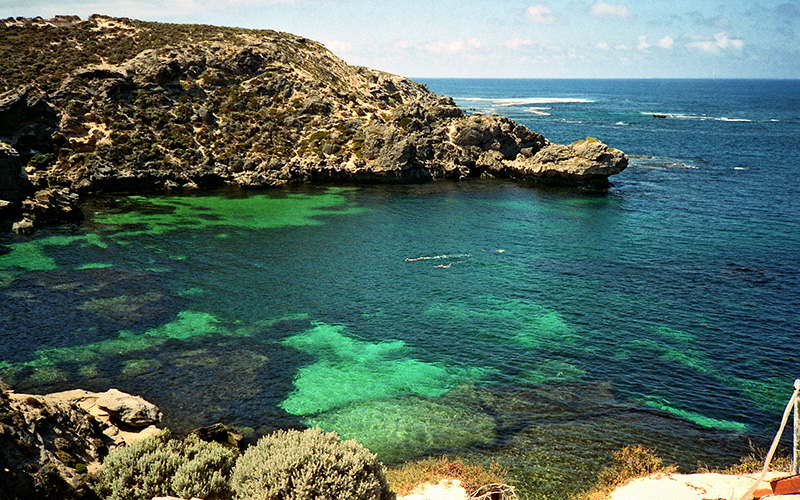 Planning a romantic escape to Perth? Discover a great range of cheap flights to Perth, accommodation options and holiday packages with Webjet
Featured Image Credit: eGuide Travel.