As the year starts to wind down and the list of holiday events starts to ramp up, escaping to an island sounds ever so tempting. But do we really want to leave commitments behind in favour of white sands, blue skies, a beach lounger, a book and a soundtrack of rustling palms? Aah, yeah. We definitely do.
Island time also moves slowly, so make sure to find one or two free weeks on your calendar for a holiday that will feel much longer. When it comes to choice and ease of reach, Fiji is hard to beat, as the 300-strong islands are less than five hours flight from Australia. The tricky part, of course, is finding which isle of the archipelago to throw down a towel. Whether you're after a family-friendly getaway, a romantic retreat, or an authentic adventure — you'll find it all in Fiji.
Before we get into it, it's important to mention that most flights to Fiji from Australia touch down at Nadi International Airport, which is on Fiji's largest island, Viti Levu. The buzzing capital of Suva is also here, about three hours' drive from the airport.
There's plenty to keep you occupied on this mainland if you don't want to deal with transfers, from the recognisable resorts of Denarau to the thatched huts of Navala. But if you want to explore even more of the archipelago, read on to discover the best Fiji islands for you!
The Best Islands to Visit in Fiji
The Best Fijian Islands for a Romantic Holiday
Whether for a special occasion such as a honeymoon or anniversary, or just a chance to leave routine behind and reset with your partner, Fiji is home to an array of romantic options. Think swim-up bars, private villas, made-for-snuggling hammocks, and private stretches of sand to *clink* glasses to your great getaway.
Tokoriki Island
Tokoriki, located within the Mamanucas, is one of the most popular Fiji islands for honeymooners and sweethearts. The escape encourages unplugging and reconnecting with your loved one. Imagine lazy days spent wandering the beach, floating atop the technicolour reef, rinsing off in an infinity-edge pool, and catching some rays on a daybed.
The eponymous, adults-only resort on the west side of the island is renowned for romance, or — if you're travelling with the kids — there's a five-star Sheraton further around the bay. Come by catamaran in around an hour, or board a seaplane to paradise in 20 minutes or less.
Adventurous couples can go snorkelling or scuba diving around the island to get up and close with a beautiful reef, corals and amazing sea creatures. If you prefer a more relaxing activity, just look up to spot the beautiful ocean birds flying around. To end your days on a perfect note, there are plenty of restaurants by the ocean, where you can enjoy a delicious meal with an unforgettable view.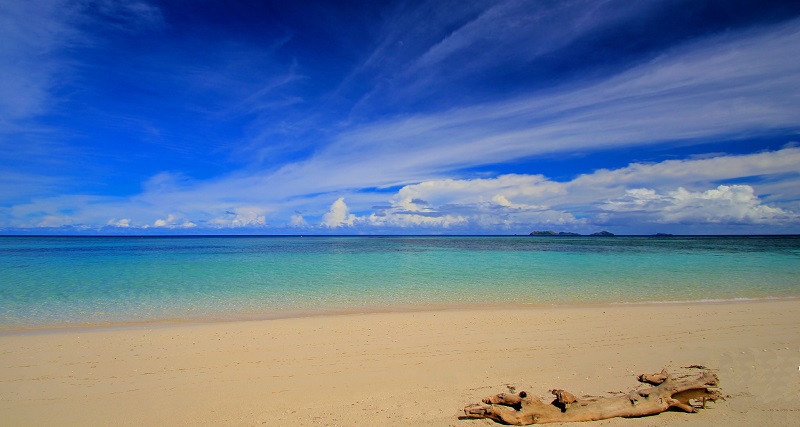 Turtle Island
Turtle Island is an all-inclusive eco-retreat in the Yasawas that allows just 14 couples at a time (although it does offer 'family weeks' throughout the year). Hop over from Nadi on one of Turtle Airways' seaplanes, and in half an hour, the friendliest of Fijian bulas will welcome you.
Settle into your teak-clad bure secluded by tropical gardens on the edge of the Blue Lagoon (yes, of the film of the same name) before choosing from the extensive activities. Highlights include Champagne breakfasts, picnics on any of the 12 private beaches, incredible snorkelling, and candlelit dinners on a floating platoon.
For those wanting to renew their vows, the eco-retreat organises wedding ceremonies. These range from romantic settings overlooking the neighbouring islands with all the privacy you could ask for, to elaborate events with an angelic Fijian choir and a traditional feast for all your guests.
The Best Fiji Islands for Families
The warm hospitality of the Fijian people is well known and especially popular among families. If you're in need of some 'grown-ups only' downtime, all-day babysitters and kids clubs that will have your young ones reminiscing for months to come are options. Otherwise, fun excursions, educational activities and gentle waters await you and your clan.
Vanua Levu
For a laidback escape, go to Vanua Levu. The lush tropical paradise has deserted beaches for the kids to comb for seashells, abundant marine life to explore off the shore, and jungles, waterfalls and lagoons to discover inland.
Stays range from low-key spots such as the Koro Sun Resort, with its waterslide and fresh dining, to upscale options like Jean-Michel Cousteau, offering around-the-clock nannies and plenty of ways for parents to chill out. Fly into Savusavu from Nadi Airport in a little over an hour.
While at Vanua Levu, introduce your little ones to the spectacular marine life of Fiji at the Namena Marine Reserve, and to the country's range of exotic plants and animals at the Waisili Rainforest Reserve. Don't leave without visiting one of the amazing markets held on the island and experiencing the unique tastes of Fiji!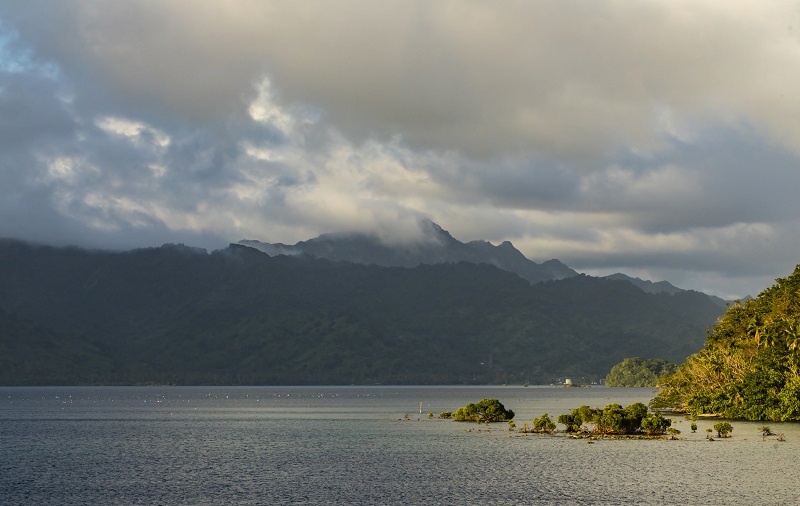 Malolo Lailai
Lailai means 'little', so even the name suggests this is a great place to bring your mini-me's. The second-largest island of the Mamanuca Group after big brother Malolo, here you can expect an easy-breezy vibe.
The lagoon provides safe swimming, several snorkelling spots, and boating adventures. Plantation Island Resort is somewhat retro in its design, but it offers a full suite of services for kids, and the beach it fronts onto is less susceptible to tides. Neighbouring Malolo Island is similar in style and has a fantastic resort for families. Catch the catamaran across from the mainland in under an hour.
Book a fishing excursion around the island to catch Tuna, Barracuda and other fish swimming through the waters, or a tour across the village to learn all about the cultural heritage of the islands. At the end of the day, find the perfect spot to witness the sunset. Malolo is referred to by locals as 'Na Siga e dromo I Malolo', or 'That place where the sun comes to rest', so you know you won't be disappointed.
The Best Fiji Islands for a Nature-filled Experience
You can get a taste of the 'real' Fiji if you know where to look. That might mean swapping luxe resorts for rustic huts, cocktails for culture, and day spas for delving into the vibrant ecosystem of rainforests and coral reefs.
Ovalau Island
The volcanic island of Ovalau is part of the Lomaiviti Group, and home to Fiji's old capital of Levuka. Here, you can take a peek at the country's colonial past via salt-worn old buildings, wander through traditional villages, or cut your way through the jungle on steamy mountain hikes.
Adding to Ovalau's charm, it's close to Viti Levu and yet hardly touched by tourists. Get off the well-worn track without the trek by flying direct from Nadi, choose a scenic road trip from Suva, winding your way along the Coral Coast over three-and-a-half hours, or go for a swim at the Totoga Creek.
During your visit to Ovalau, learn all about Levuka and its history at the Levuka Community Centre & Museum, shop for all your souvenirs and sip on a refreshing drink at Beach St, and don't forget to visit the historical Sacred Heart Church.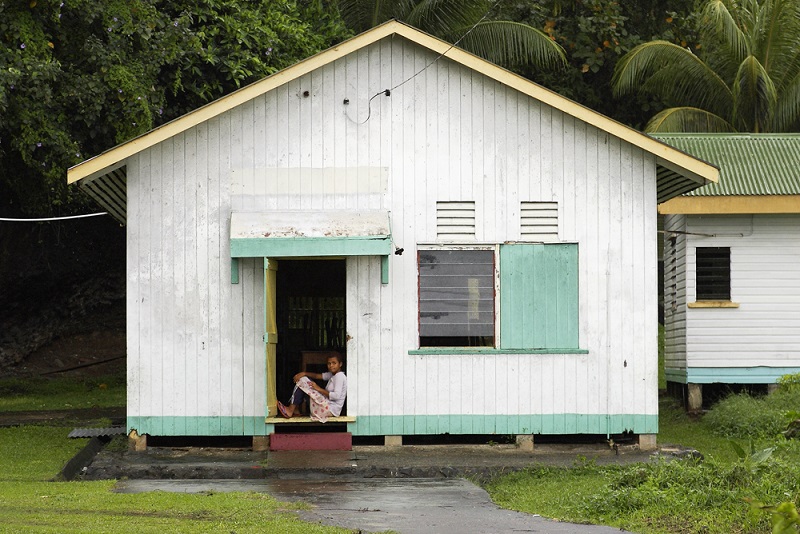 Kadavu Island
For those in search of back-to-nature bliss, you can't go past Kadavu, the fourth-largest island in Fiji. Kadavu has a rich natural landscape teeming with wildlife, set against brilliant blue waters that are some of the best in the world for snorkelling and diving.
The Great Astrolabe Reef is one of the biggest sunken gardens on the globe, and adventurers will love uncovering its treasures. There are a handful of eco-resorts here with a light footprint and community-friendly approach. Travelling by air is the most reliable option, with flights direct from Nadi taking less than an hour to arrive.
If you get the chance, attend a Yaqona ceremony —a traditional ceremonial drink used to settle arguments. Just make sure not to drink much (even if you see local Fijians doing so) as your stomach is not accustomed to this unique beverage and you may become ill!
Other Fiji Islands to Check Out
The Mamanucas mentioned above are home to plenty of other great places to visit in Fiji. A few popular spots include Monuriki Island, which is famed as the location for the Tom Hanks film, Cast Away, and Beachcomber Island, which is THE place to party in Fiji. If you're not opposed to rubbing shoulders with tourists, you'll find loads of fun here.
If you've been saving for a rainy day and are ready to break the bank, you may also want to put Laucala Island on your radar. If you're willing to splash out some cash, seven-star luxury and no-holds-barred indulgence await you here with great food and experiences on offer.
If you've been meaning to visit Fiji, but haven't had a chance to, there's never been a better time. Borders are opening and Fijians are ready to welcome tourists back into the islands. So which of the Fiji islands will you start with? No matter if you're heading to Fiji on a romantic getaway or a family holiday, Webjet can help you find cheap flights to Fiji and get you on your way.
Feature image: Tokoriki Island, Fiji. Image: Paul D'Ambra / CC BY-NC-ND 2.0