Looking to make the most of the rest of your Summer? We have asked some of the best lifestyle bloggers we know to share their favourite Australian Summer spots – revealing a handful of beautiful beaches and great cafes around the nation.
"I'm from Sydney so we're blessed with many beautiful beaches and great summer spots. My personal favourite is Wattamolla at the Royal National Park. It's a beautiful place that still feels like it's hidden away, still a secret, even though it's only a skip away from Sydney City. Wattamolla has a beautiful lagoon and a beach surrounded by the gum trees of the national park. I have very fond memories from my childhood and recent trips that will always make this place special to me."
"Gordon's Bay would have to be one of my favourite places in Sydney! It's a great spot to swim, have a picnic and generally relax. The water is insanely blue!
There's nothing I love more than brunch dates with friends. It's hard to narrow it down but my favourite cafes would have to be Devon on Danks in Waterloo, Rustic Peal in Surry Hills and Bread & Circus in Alexandria. My all-time favourite love though is Gelato Messina. I would eat that every time of the day if I could!
I've travelled around Australia quite a bit and some of my personal favourite restaurants include Chin Chin in Melbourne and Apple Bar in Bilpin. It was so good that I ate there every day for three days in a row! Favourite restaurants in Sydney include Sokyo, Sake and Din Tai Fung (there's definitely a trend there!)."
Sabrina D'Cruz & Scott Viney from The Modern Con
"Sorrento, just an hour and half from Melbourne CBD, is a stunning Victorian beach town for more reasons than you might be aware. Not only does it offer a strong assortment of boutique shops to purchase that missing item, good coffee and delicious food; there is a piece of Sorrento beach front hidden from the masses.
Driving to the intersection of Melbourne and Hotham Road, head down to the end of Normandy Road. From here, it's a 2km walk on Coppins Track and follow the trail towards Portsea Beach. Upon making the journey, you arrive to your very own beach front with crisp water, strong waves, stunning cliff formations and large rock pools that you can dive into when the tide goes out.
Hours can be spent at this beach, but when the stomach craves for something delicious, return to Ocean Beach Rd and duck into Italico Sorrento to enjoy authentic crusted pizzas and Italian beers. Sorrento is the perfect getaway to clear your mind and enjoy the best of Mother Nature – one and half hours away from Melbourne."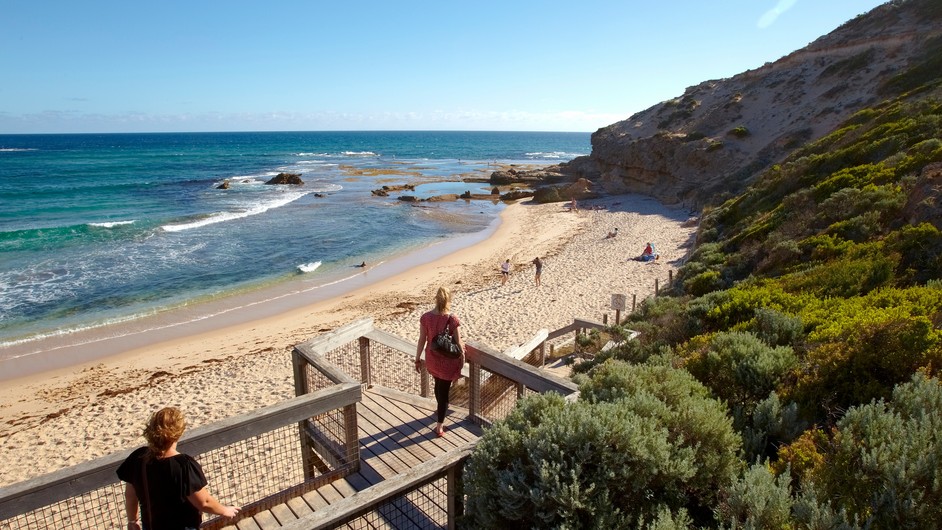 "I adore Bourke Street as it's such a charming walk when the sun is shining and there are so many great cafes along the way. Specifically the middle to south end of Bourke where you'll find Bourke Street Bakery, Cafe Zoe, St Judes and around the corner at the end Keppos St Kitchen."
My favourite summer spot in Australia is Burleigh Heads on the Gold Coast. In the warmer months I love to wake up really early, grab a takeaway coffee from Borough Barista on The Esplanade and watch the sunrise from the headland. You can see all the way around past Miami and Mermaid Beach back up to Surfers Paradise and it's absolutely beautiful that early in the day. You can watch the surfers jump off the rocks into the water and paddle out and, just for a little while, forget about the rest of the world.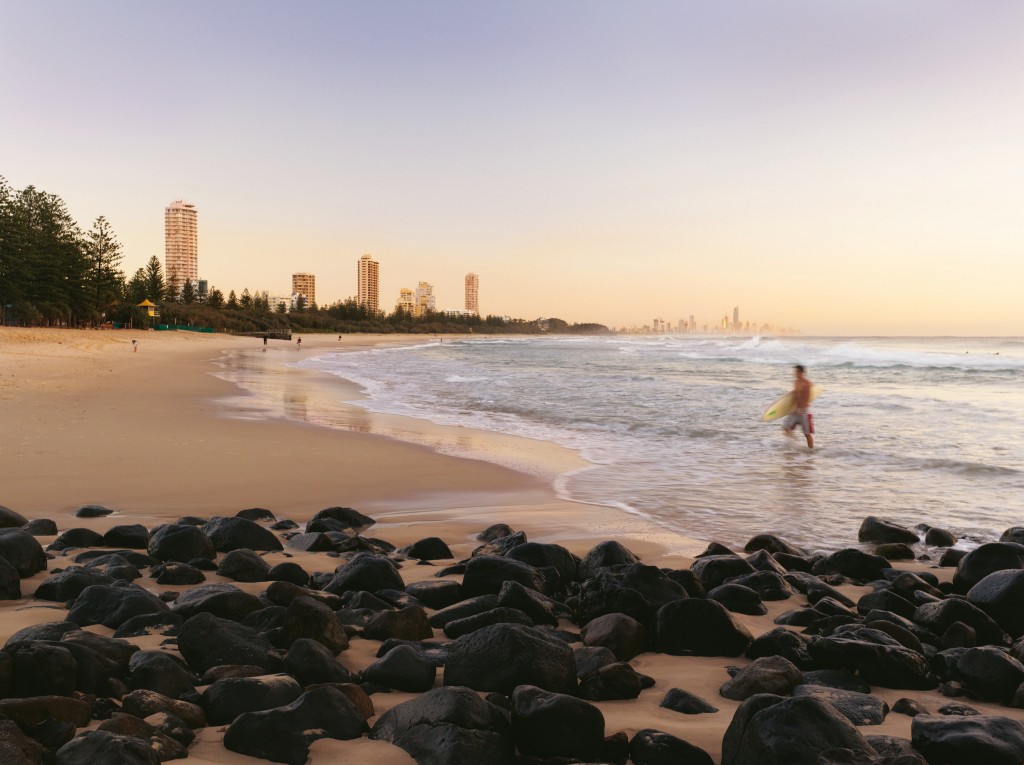 "I have a handful of favourite Summer spots in Australia, and find it almost impossible to narrow it down. In Sydney, my two favourite spots are Gordon's Bay, a sweet little bay just around the headland from Coogee Beach, and Mahon Pool, which is one of the best ocean pools in Sydney, just up on the headland near Maroubra Beach. Out of Sydney, Jervis Bay is heaven with its white sand and turquoise water, and a multitude of gorgeous beaches, bays, and national park walks to choose from."
Whether you're relaxing at secluded beaches where there's nothing but miles of sun, sky, sea and sand; or enjoying a bite to eat at a favourite cafe and local eateries, there's no wrong way to enjoy an Australian summer. Next time you're flying somewhere new, or soaking up a familiar holiday spot, try one of these destinations when you're next struck with wanderlust.