There's nothing quite as exciting as an overseas adventure. However, the process of planning everything that you need before you leave home, certainly isn't as it can be stressful and hard to know exactly what you need to do and what to leave to chance. We know this is a common dilemma, so we asked some of our favourite blogger to share their tops tips for planning international travel.
If you're planning your own journey abroad, be sure to check out their top recommendations:
When planning international travel, our number one tip is to always learn some important key phrases ('Hello', 'Goodbye', 'Thank you', 'How much?', 'Where is the toilet?') in the local language of the country you're travelling to. While English is becoming extremely widely spoken around the world, the best experiences we've had on our travels have been when we've stepped outside our comfort zones and stumbled through some unfamiliar phrases with the local we've just met. A simple hello can go a very long way; you'll likely earn a winning smile in return, and it will also help you to absorb the local culture in the process.
I've just written a seven part series on my blog covering the logistics of planning a big trip overseas; having worked in the health and wellness industry for almost 10 years before moving into the travel industry, one of the most important aspects I looked at was health.
It's not only important to plan your flights and hotels when you travel, but also how you'll look after yourself while you're on the road. If you're healthy, you've going to have a much better time! Here are my top tips to make sure you're in the best shape to enjoy your next trip:
1. Look at your diet and exercise regime a month or two before you head off. If you're going to have an active holiday, start walking a bit more now. And pump up your veggies intake to get those extra vitamins in!
2. Check with your doctor if it's recommended to get vaccinated for any of the areas you're going to. And while you're there, get any scripts for medications you may need while you're away filled.
3. Take a good quality multivitamin for a few months before leaving, and also while you're away.
4. Invest in good shoes. If you like to walk a lot, crappy shoes will make for a very painful adventure.
5. Drink water, and lots of it. Start now so you're already in the habit before you leave.
6. Spend 10 minutes each day doing some yoga or stretching. Travelling takes a pretty big toll on your body, so look after it!
7. Meditate. Mental health is every bit as important as physical health, so try starting your mornings with a quick session.
My top tip for planning international travel is to be organised. I thoroughly plan every trip to ensure that I'm not missing out on the best excursions, restaurants and beautiful hot spots.
Before every trip I would suggest creating a spreadsheet. If it's a multi destination trip, allocate a particular number of days in each location. Choose and book you hotel or accommodation for the location well in advance to avoid disappointment.
Use your spreadsheet to allocate time for excursions and make sure these are booked at least a month in advance, taking advice from trusted friends, bloggers or publications. I usually double check against Tripadvisor reviews too.
I would also recommend booking popular restaurants in advance. Again use trusted websites and bloggers to find the best recommendations for you in order to avoid disappointment. Remember restaurant bookings can be cancelled so it's better to be over prepared than not prepared at all!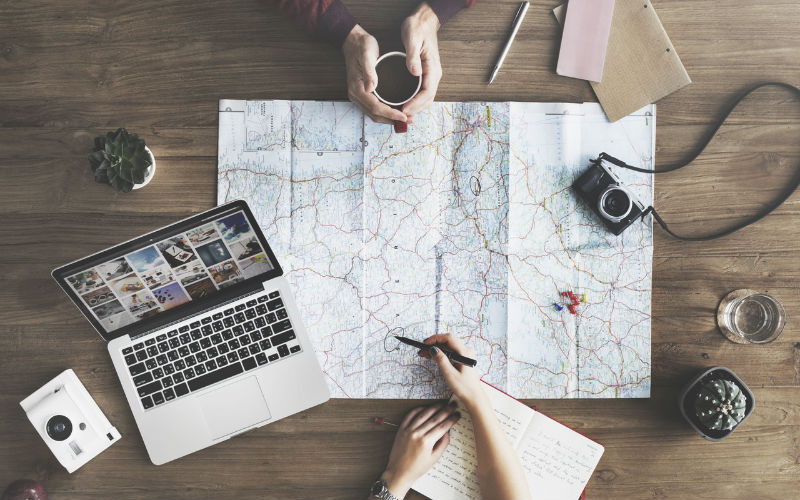 The allure of international travel for Australians is infectious and un-ignorable. As more Australians travel overseas each year, it's clear that the need for ethical and mindful travel is more important than ever. How is it possible to travel overseas ethically? Firstly, determine how you want to travel. Do you travel solo? Or, is group travel your thing? Research your options before you book. Look for trusted tour groups that book group small numbers and patron local activities while minimising tourist impact. Do any planned activities involve the exploitation of animals like tiger parks, elephant rides and zoos? Look for a group that's suited to your travel plans, while financially supporting local communities and advocating the protection of animals and local environment.
One such group that aligns with my core ethical, vegan travel values is vegan adventure tour group Veg Voyages. One unforgettable activity I experienced with Veg Voyages was visiting The Sumatran Orangutan Conservation Programme in Sumatra, Indonesia.
If you want to travel solo, then consider aligning with a reputable, non-profit charity or social justice group that's seeking volunteering travellers. You can help make a positive change in a local community, and the charity can also make recommendations on where to stay and eat (think, a hyper-local experience!) e.g. animal welfare groups like Soi Dog in Thailand or Animal Aid in India.
Embrace the shoulder season. For better deals, fewer crowds and great weather, consider travelling in the wonderful little windows between high and low seasons.
While dodging the high and low seasons offers many cost and quality benefits, the savvy traveller will go a step further and think about the best shoulder season for your chosen destination.
For Europe; late spring offers great weather and fewer crowds. Also, locals will be fresh and welcoming, looking forward to the upcoming season. Think November for the Caribbean and Central America. Hurricane season has finished, and much like Europe, beach goers can expect a few bargains and a fresh welcome to the new season before the crowds.
For ski deals, think later in the season. Many ski resorts in Europe have good deals in January when the Christmas crowds thin a little. However, for a great deal, try to push your dates to later in the season. Some European resorts and certainly Canada have decent snow through until May. You will also enjoy more sunshine and longer days.
What we love about shoulder season travel most; there's two of them. What you save on the first one, you can spend on the second.
Whether you're moving abroad permanently, or just popping away for a weekend break, travelling abroad feels like a big overwhelming task, and it can overshadow the excitement of the holiday. My best advice would be to break that process into small manageable stages – destination choice, hotel booking, flight booking, selecting activities – for example. I use my computer as a virtual planning board, creating a memo for each stage and then working through them, but you could do exactly the same with a physical planning board too.
Before all else, I always check government pages for visa and entry information plus a summary of safety advice for the destination, and if travelling to the US, for example, get the ESTA before booking anything else. Luckily the ESTA is very affordable, so there's no risk that way – imagine booking a non-refundable flight and then finding you couldn't get an entry visa! Pinterest can also serve as a tantalising inspiration board all year round, just make a board for every location that tempts you and pin tips, tricks and guides or useful web pages as you come across them. It's the best way to find your holiday itinerary and must-sees!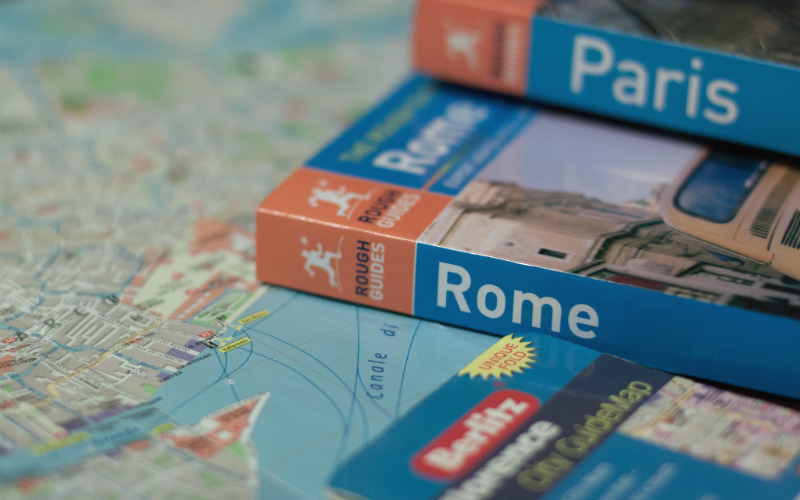 Our top tip for planning international travel can sound counter-intuitive, but we love to plan less! We do like to plan the basics such as booking our flight, a rough itinerary of where we want to go and a couple of days accommodation to get us started. But we like to leave the rest of the details blank, open to explore, get lost and try to find those experiences you can't find in the tour books.
We love walking around new cities and have found that some of our best experiences travelling have been the small things we find, people we meet or tips we get whilst on the ground. You know the locals have all the best tips, and they love to share them!
Now we know that this tip won't be for everyone, as some people like to have everything organised prior to heading off. But we think you will love the freedom which comes with planning less and recommend it to all our friends.
Our top tip for planning international travel is pre-booking as much as you can. Planning in advance can really help in structuring your trip. We are not very strict on having a rigid itinerary, but having some idea about what is to be done saves time and makes the trip go so much smoother. Something we have always noticed is that online deals are always cheaper than paying at the counter. Just Google 'promo code' alongside the activity that you want to pre-book and, more often than not, you will find a discount or a deal. Having said that, it is important to do your research and book safely and securely.
Iceland is a country which taught us a valuable lesson on pre-booking. We were very keen on doing winter activities and assumed we could just go ahead, turn up and wing it. Boy were we wrong! There were only a select few seats for each, and almost all of them were booked in advance. Many winter attractions in Iceland are only open for a few months which means pre-booking is the key. It is a shame that we missed them, but that has surely given us a reason to revisit.
Our top tip for planning international travel relates to budgeting for your trip. There can be a lot to consider when it comes to putting a figure to your holiday fun, and the last thing you want is to be worrying about is running out of money.
The mistake people often make is not including the incidental costs of travel. There are other things to think about besides the cost of flights, accommodation and travel insurance. For instance, will you have to buy new luggage, pay for a new passport or boarding for your pets? What about visas and vaccinations?
These all add to the cost of international travel. Transport costs during your holiday can really add up too. We recently paid $50 to be taken to a Turkish ruin we couldn't get to by public transport. Of course it was totally worth it, but
it's something you need to consider.
Other hidden costs include, taxes, tips, entertainment, the costs of gifts and souvenirs, and everyday items like sunscreen and medications.
Budgeting can be overwhelming, but with proper planning you'll have the time of your life.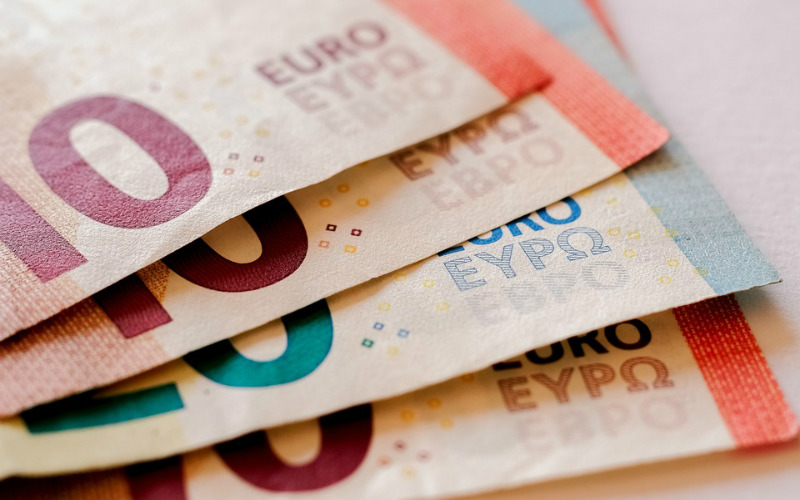 Ready to plan your own international adventure? Find cheap flights, great hotels, and more, with Webjet today!