As the weather continues to warm up, there's certainly no time like the present to get active, unwind or simply soak up some breathtaking scenery. With this in mind, we reached out to some of our favourite bloggers to share their own favourite springtime escapes. From some of Australia's largest cities through to idyllic beachside escapes, we received some great responses and the perfect inspiration for your own spring holiday!
Spring time is the perfect time to travel, and after the long winter months I always find myself super motivated to escape the last days of colder weather. This year we escaped to Cairns in sunny Queensland. The weather was just perfect. Warm and humid, it felt so balmy on our skin. A few cocktails under the tropical sun, a swim in the warm pool, romantic sunset walks on the beach, and spotting butterflies in the rainforest – no better way to shake off that winter blues and get ready for the hot Sydney summer.
Since it was not too hot and not too wet, we had plenty of opportunity to explore the surrounding region. For example, we hopped onto Skyrail which is a cable car that heads deep into the rainforest, we visited the Butterfly Sanctuary in Kuranda, and also paid a visit to Rainforestation, a fantastic all-in-one experience of Australian wildlife, fauna and Aboriginal culture. The kids loved it.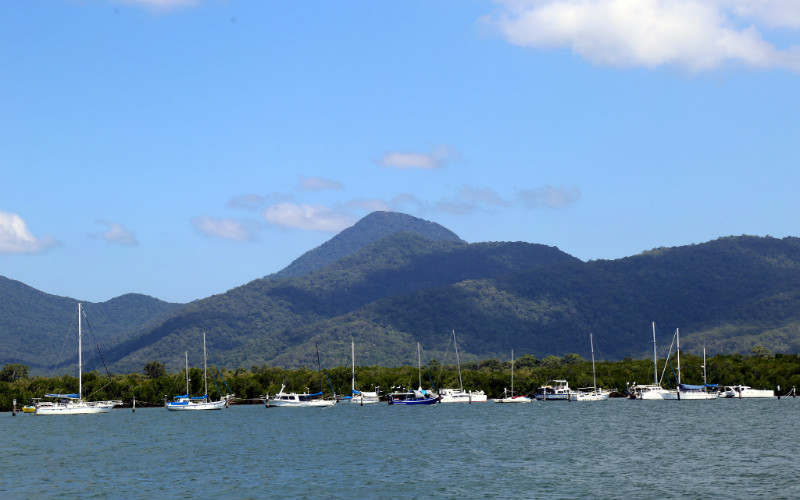 My favourite springtime escape would be Melbourne, as it is when the city finally comes out of winter hibernation. It is the season that awakens Melbourne and its residents, and makes the city feel alive once more. People flock to the beaches, the coast, and go on road trips once the weather warms. I recommend checking out the Great Ocean Road in spring too, when it isn't as crowded. My favourite springtime activities in Melbourne include brunching on a sunny patio once again, going for walks through the parks and gardens, and visiting the Queen Victoria Markets on a Sunday.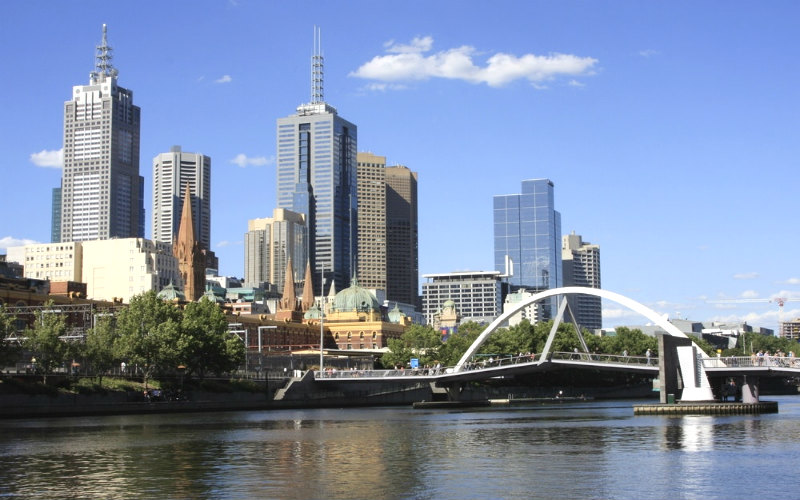 There's nothing quite like an escape that let's you reconnect with with nature and rekindle your mind, body and soul. My trip to the Whitsunday Islands in the north of Australia did just that.
Stripping from the constraints of my sweater and jeans (thanks to Sydney's dismal and indecisive weather) and into a loose tee was a liberating feeling. With the warmth of the sun against the back of my neck and my toes sinking into the crystal sand, I felt this overwhelming sense of peace – something that's not easily accessible when you live in the busy bustle of a bubbling metropolitan city.
The most memorable part of my trip was being able to face my fear of deep ocean waters. I scuba-dived in the Great Barrier Reef amongst kaleidoscope-coloured fishes, snorkeled alongside blue-spotted manta rays, kayaked through the 74 island wonders and observed sea turtles breaking the surf for a breath of that salty ocean air.
I topped off the thrilling days with a good book by Airlie Beach as the evening breeze cooled off my springtime tan. It's the perfect escape to have stretches of beaches to yourself and to work on your tan before the peak summer season swings around.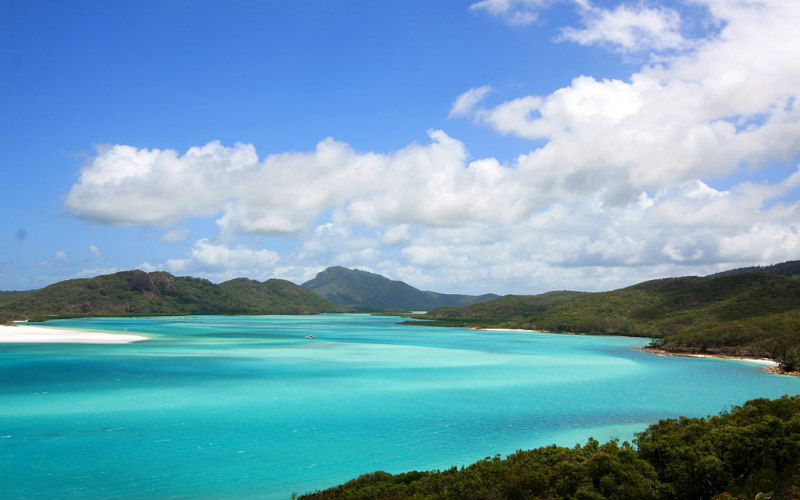 In just under three hours – with a tailwind of spring air – our flight lands in Christchurch, New Zealand. A glimpse out the window reveals vast fields of fleecy patchwork green; farmland stretching from snow capped Alps, to lake-like waters of Banks Peninsula. Conveniently my favourite season coincides with the beginning of school holidays, making for the perfect time to visit Aotearoa for an extra long weekend.
In town, the re:START project (to reinvigorate the city post-quake) is in full swing – state of the art architecture heralds a city renewing. The hub of the city is Hagley Park; trees dripping blossoms rival famed Japanese blooms, daffodil strewn parklands, ducklings bob behind mum duck on meandering streams, and lambs frolic in impossibly verdant grass.
Picture postcard vistas are found at every turn. We drive quaint country roads to discover adrenalin pumping action; jet boating on swift running rivers and skiing the challenging slopes of Mt Hutt keep teens off electronics for the entire weekend – too much to see, too much to do.
For me, it's inhaling clean crisp air that reinvigorates.
We leave too soon – vowing to return – after just a few days the fug of winter has been blown away by spring in Christchurch.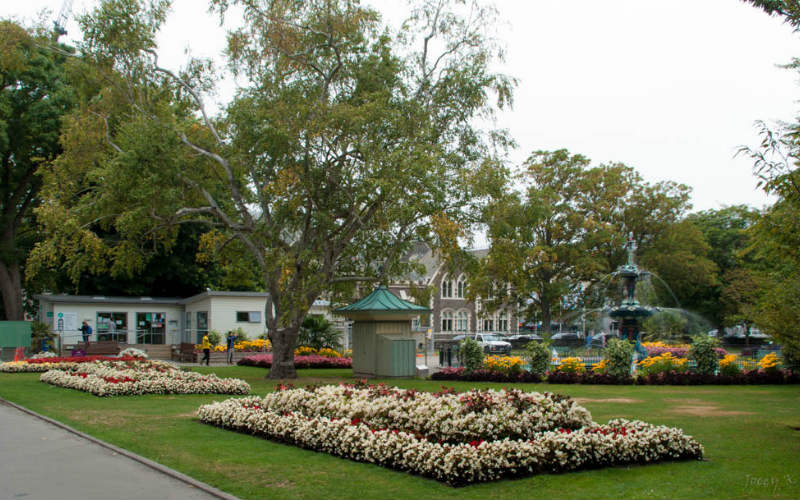 When the spring sunshine hits, our family hits the road, travelling north! Whether that means cruising up NSW's Legendary Pacific Coast or heading further north to Queensland, and another of our favourite family destinations, Toowoomba.
The Legendary Pacific Coast never fails to delight as we travel from the Central Coast to Byron Bay, exploring pretty provincial towns, the lush hinterland and enjoying the fabulous coastal resorts and holiday parks along the way. And, of course, stopping to taking a dip at one of the many unspoiled beaches and spot whales as they frolic along the coastline during their annual migration.
Blossoming flowers, family friendly festivals, a great vibe and perfect weather. And it's not only within easy reach of Brisbane and the Gold Coast by car, we can also fly there direct. Toowoomba, it must be said, is something of a Tardis with perfectly preserved 19th century buildings and even a heritage listed 97-year-old loo. But these blasts from the past share the postcode with modern street art, an awesome food scene, dozens of state-of-the art playgrounds and a plethora of parklands that the kids adore to explore. Add picturesque campgrounds and stunning national parks, and it's a destination that puts the shine into our spring holidays.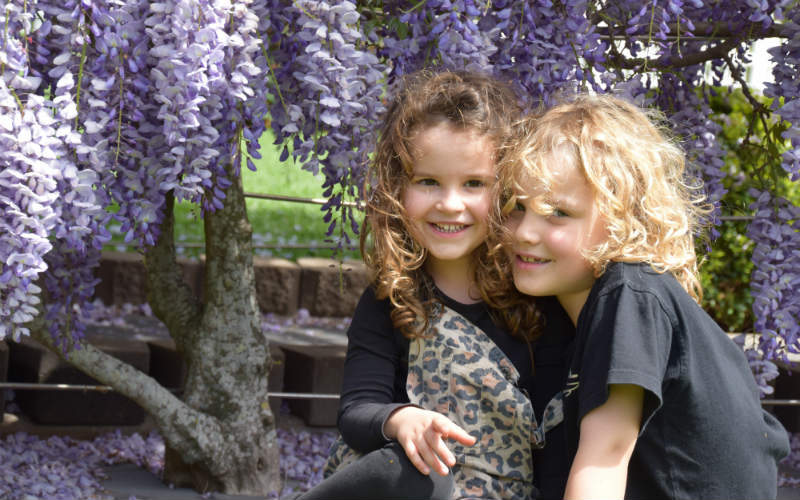 Tasmania sits almost on the edge of world and is the perfect destination for a travel escape during springtime. In addition, flying to Hobart is just over an hour from my hometown Melbourne; short and easy drives in a hire-car are expected. Pristine waterways, ages-old wilderness, organic produce, historic breweries and a convict past, there's much for a traveller to discover.
Temperatures are still a little chilly and wet (early to mid-teens) in spring. Mornings, I like to snuggle up with a lengthy lie-in at the Brunswick Hotel – Australia's second-oldest hotel – in central Hobart.
Yet, inclement weather brings the out the beauty of "The Apple Isle". Time in nature in Mt Field National Park is reinvigorating – gorgeous waterfalls and lush trees, ferns and wildlife. For incredible views, take the 20-minute drive to Mount Wellington.
A quick walk from the CBD, Salamanca Market is one of Australia's best open markets. Yet, I enjoy wandering the smaller Farm Gate Market on Bathurst Street – held on Sundays whether rain, hail or shine – for yummy local produce. History and beer collide at Cascade Brewery, Australia's oldest continually operating brewery. The brewery and heritage tour runs daily and is fascinating.
For a delicious vegan breakfast and brilliant coffee (roasted on-site), I love Straight Up – a retro, minimalist-styled café on Liverpool Street. Try their smashed banana on toast with tea-poached pear and soy ricotta. For a hearty, warm pub meal, head for The Brisbane Hotel on Brisbane and Beaufort. Once a working man's pub, The Brisbane now attracts the artisans, bohemians and urban professionals. I like to sit at the bar to devour a vegan burger and local beverage.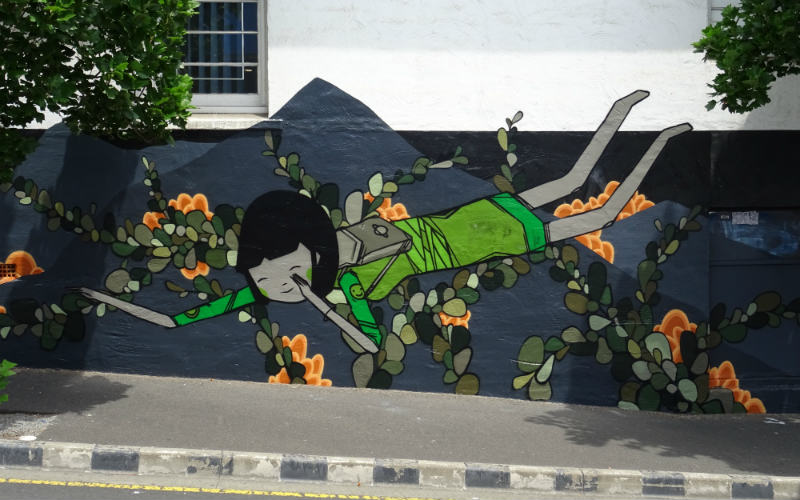 Floating in the turquoise waters of Waikiki Beach, sipping cocktails while the sun sets over the ocean, and snapping up bargains at the outlet malls – Hawaii is a dreamy holiday destination. In (southern hemisphere) spring you can thaw out in 29-31?c sunshine, with most rain conveniently falling overnight.
Stay in Waikiki and, as well as kid-perfect beach fun, you can swim with turtles or take in the Friday night fireworks spectacular. And what a perfect spot to try stand-up paddle boarding!
Explore a little further and go snorkelling at Hanauma Bay or feast on discounted Kate Spade at Waikele Premium Outlets or Anthropologie at Ala Moana shopping centre. Throw in some history too with a visit to Pearl Harbour.
Don't forget to devour a local speciality or two, like shave ice, super fresh pineapple and Hula Pie at Duke's. And what a fantastic opportunity to experience a traditional American Halloween (such a huge deal over there!) or Thanksgiving dinner.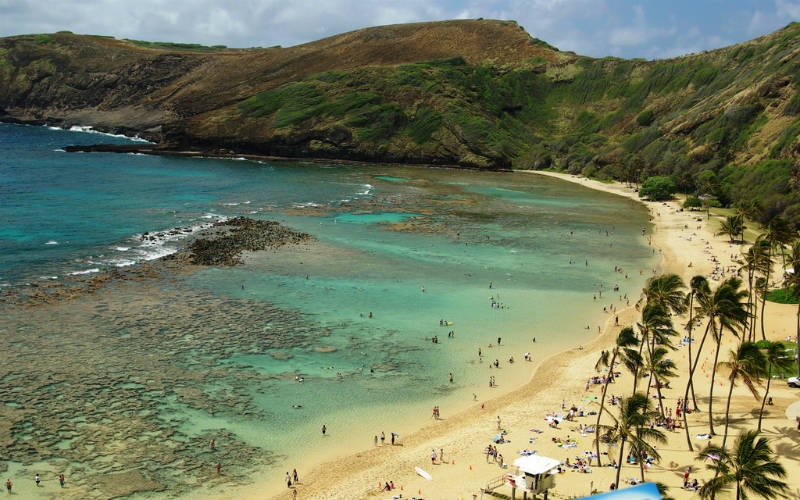 Inspired to plan your own springtime escape? Discover cheap flights to destinations across Australia and the globe, as well as a great selection of hotels with Webjet.
Feature Image Credit: Alexandre Dulaunoy.