If you've ever travelled overseas, you're sure to know that certain places seem to capture a piece of your imagination and fill your heart with a warmth quite unlike any other. Whether you only get to visit once in a lifetime or make the effort to head back regularly, we all have our own favourite places around the world.
We reached out to some of our favourite travel bloggers to find out which destination has really stood out to them. From the Philippines and Italy through to Ecuador and Antarctica, we received some fantastic responses.
Read on to discover their favourite international destinations:
We're big foodies, so travel and food are heavily intertwined for us. We were expecting great things when we travelled to Vietnam, as we love the freshness and punch of Vietnamese food back home in New Zealand. Fortunately, Vietnam delivered, and on much more than just the food front.
The street food was amazing and varied, with queues along the street for bowls of pho and banh mi sandwiches. The flavours were outstanding everywhere we went – who knew that dishes prepared on the back of a motorbike or in a farmhouse with no power could be that good? We ate and ate until we almost popped!
Outside of the big cities, the landscapes blew us away – cruising around the thousands of islands that make up Bai Tu Long Bay, hiking through the rice terraces around Sa Pa, scootering past the many channels of the Mekong Delta, and most of all being engulfed by the massive caves around Phong Nha. Our overnight camping experience in the world's third-largest cave, Hang En, was something that we won't forget anytime soon. Vietnam was incredible and should be on everybody's bucket list!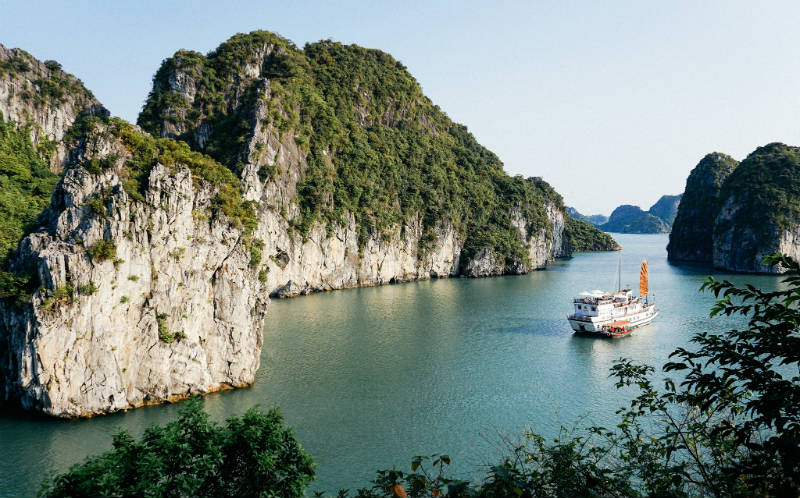 Choosing a favourite international destination is like choosing a favourite child; it's just not fair on anybody. That's why we're going to cheat a little with our answer and give you two!
If you look at our passports, you'll see quite quickly that Christina and I love going to Italy. We've been so many times now it's like a home from home. The food, the culture, the people, the landscape, the history – it's a magnificent destination, and one that's easy to travel around too.
Just don't ask us to choose a favourite part of Italy. That would be too hard!
However, we both also love Japan – and for some of the same reasons we have such a connection to Italy: the culture, the food, the history. But Japan is such a different place to visit.
There seem to be surprises around every corner and even the most normal situation seems completely alien. Systems have no logic unless you understand them and exploring city streets and country lanes is truly an adventure of the senses.
Perhaps this is because Japan is its own anachronism. You feel like you've travelled back in time and into the future simultaneously.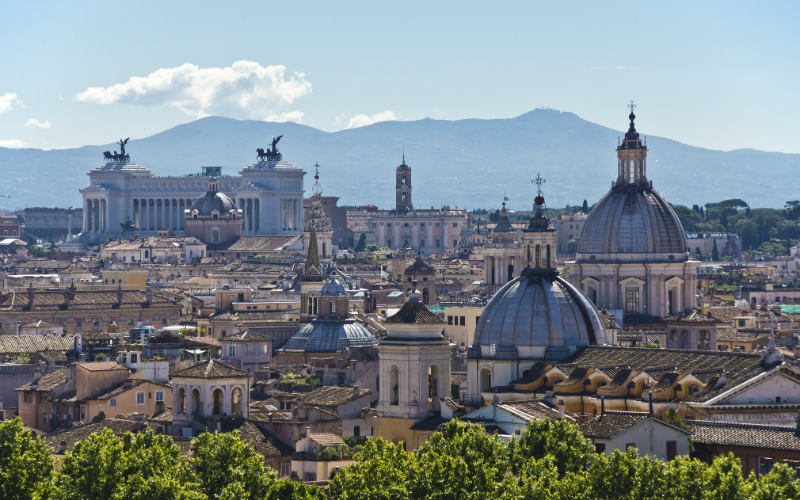 Antarctica is one of those rare experiences where the destination is the adventure in itself, and even before having boarded our adventure cruise, we knew it would be our favorite destination yet!
One of the last untouched destinations on earth, the continent is absolutely pristine. From dawn until dusk we were hiking, kayaking, exploring, swimming, sliding down glacial mountain tops, visiting research bases, eating incredible food, and attending expert lectures if we wanted to.
Whales will swim within 100 metres of your boat, you can sit next to a colony of seals without disturbing them, and penguins will walk over your toes. And, if you decide not to give up your room for camping on the ice, there's usually an outdoor hot tub from which you can decompress and enjoy the view!
Tip: Make sure you book a cruise which includes land based excursions. International regulations limit the number of people allowed on land at any one time, so large cruise ships with 500 passengers generally offer a "look but not touch" experience. Booking with a cruise company who limits their passengers to around the 110 mark means the opportunity to step out off the boat for hikes through ice fields, kayaking adventures, and camping overnight on the most remote continent in the world!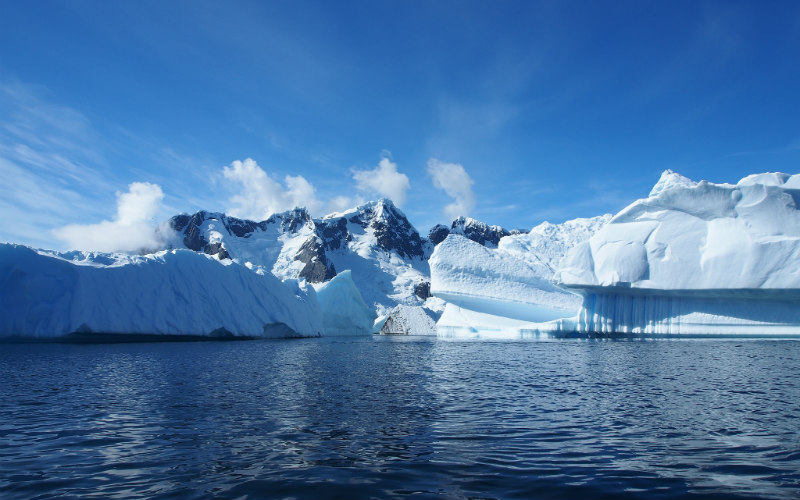 There's no question that the small South American nation of Ecuador has to be one of my favourite international destinations. Whatever this delightful country lacks in size, it more than makes up for in diversity with stunning scenery, sensational markets, super hiking trails and spectacular colonial cities.
From the chaotic Andean market days of Otovalo to the hot steaming Amazonian baths of Baños, this country really does have it all. And that's not to mention the beautiful architecture of Cuenco, the unique landscape of the Galapagos Islands or the amazing volcanic lake of Quilotoa. If you get the chance, the snow-capped mountain of Cotopaxi is definitely worth a visit and the beautiful town on Vilcabamba is a must too. There's also a strong indigenous culture and traditional way of life very evident across Ecuador and this proved fascinatingly different to me as well.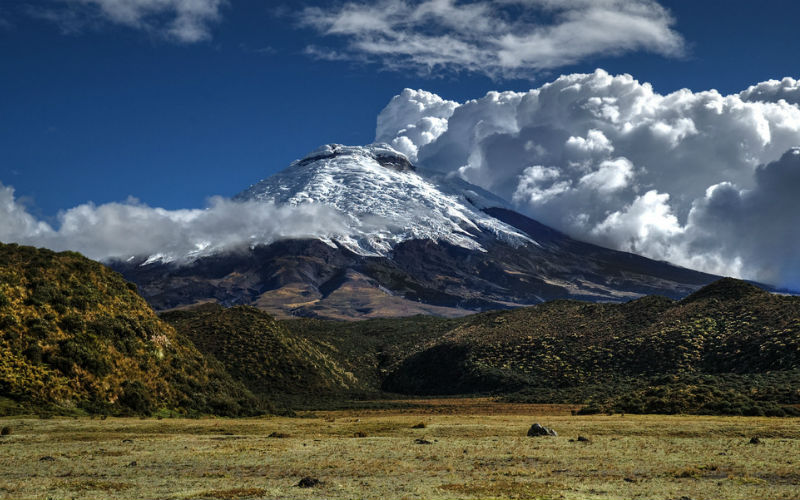 My favourite international destination would have to be Bali. I absolutely love everything about the Indonesian island. The food, the people, the shopping, the beaches, the sunsets… it's simply the best! I've been six times now and will continue to return as much as I can. It's also an incredibly cheap destination and so close to Australia, which is just another win-win. I'd recommend it to everyone, from seniors and families to solo travellers.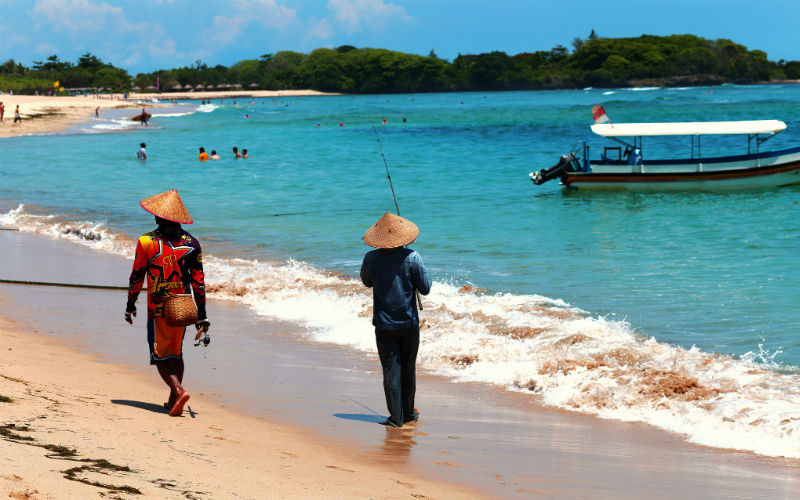 An archipelago of about 7641 islands, The Philippines is the place to be no matter what you're looking for. Sandy beaches, chocolate hills, pristine secluded islands, crystal clear waters and all the adventurous activities you can think of lie in wait here.
I visited an underground river full of stalactites and stalagmites in wonderful formations, headed out on a river in the dark after midnight to watch glow-worms shine bright and watch constellations. I also had some of the best culinary delights here; including Sisig and melt- in-the-mouth oysters grilled with cheese.
I also spent a few hours on an island that you can cross on foot from end to another in about 30 minutes and played with clown fish a minutes' walk by the beach!
My favourite memory remains relishing wood-worms, fresh and crisp and plucking coconuts on the same island.
Even after 20 countries, The Philippines still remains my favourite place in the world!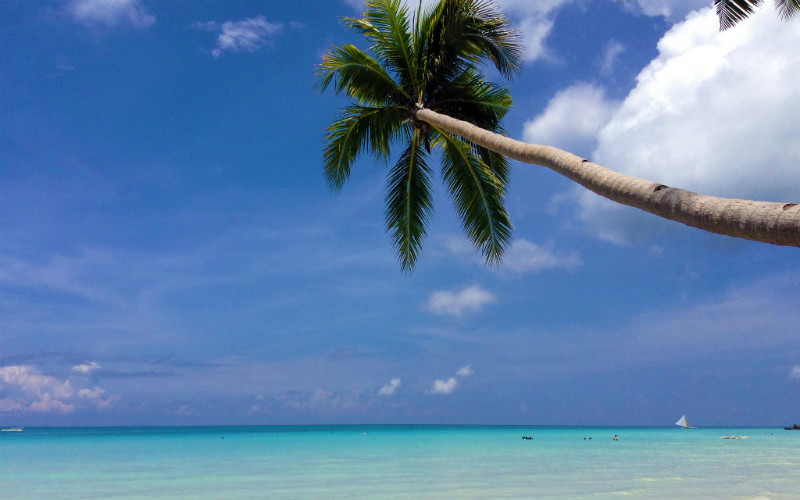 Ready to find your own favourite international destination? Find and compare cheap flights with Webjet today!