We got in touch with some of our favourite bloggers to find out which item they can't leave home without. From the practical to the surprising, we received some interesting answers about which of their belongings takes out the title of their essential travel item. Check out what they had to say below and discover which items you should consider packing on your next adventure!
Before I moved to Sydney in early 2010, my best friend bought me this beautiful bag from a boutique. I have since brought it on most of my trips. It's perfect because it is light-weight, hangs easily across my shoulder and has multiple compartments great for stowing a slim wallet, keys, a passport and on-the-go essentials like a small tube of sunscreen, lip balm, hand sanitizer, and even sunglasses.
It's also a beautiful, colourful bag, so it doesn't make me feel dowdy on the road. And it's durable, having lasted me more than six years, dozens of flights, hikes through the bush, a night out in a new city – the list goes on. The bag also reminds me of home and my best friend when I'm away. It's nice to have a bit of consistency and a reminder of your roots while you're on the road, no matter the duration of your trip.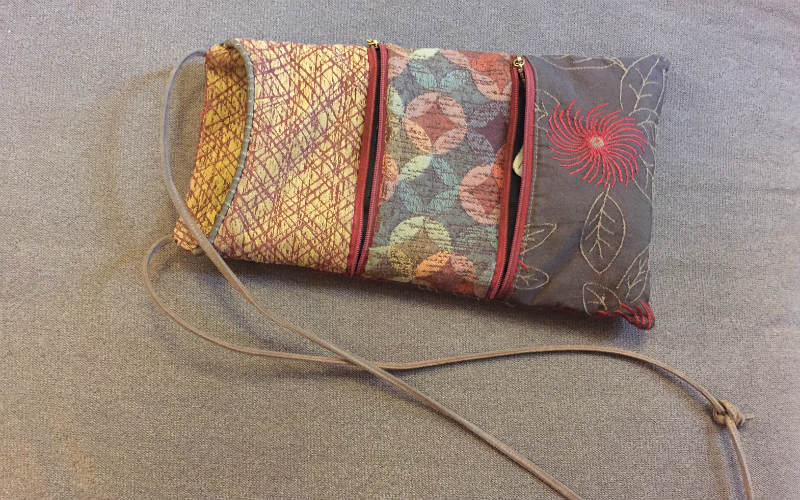 You would think that it would be a given. making sure that you always travel with clean underwear, but so many people don't even think about packing some in their carry on when they travel. Or even keeping a sneaky pair in your purse or day pack when you head out for the day.
Clean underwear in your carry on can come in super handy in so many situations. For instance if you arrive at your destination and the airline has lost your bags. You'll thank yourself! Or if you really need to freshen up in the middle of a layover, you would be surprised at how much this one little change can alter your mood. Or if you unexpectedly wind up at the beach, clean, dry underwear for after you've gone in for a dip is a god send!
Pack clean undies in your carry on or day pack and you'll never have to face the situation of turning them inside out ever again!
There are a couple of things I really cannot do without when travelling, but my most essential travel item is my smartphone. Oh the irony, since I was probably one of the last people on earth to actually own a mobile phone.
Now I am pretty addicted to it, and it has done me some very good service in the past. I cannot see how you could do without a smartphone when on the road.
I used it to translate menu items when dining in Paris. To check restaurant reviews when dining out in Rome. To find my way around the alleyways of Venice. It helped me do quick rate conversations in Indonesia, took decent photos and videos of New Zealand's geothermal areas, and I can listen to my favourite music in a hotel room shower anywhere in the world. Perfect to update my social media on the road and to engage with my audience. Great if you are stuck at the airport and you want to read an ebook, check the news or play a game.
It saves so much time as you don't get lost, you can be sure you pick the right restaurant, and you can turn boring waiting time into a more enjoyable experience.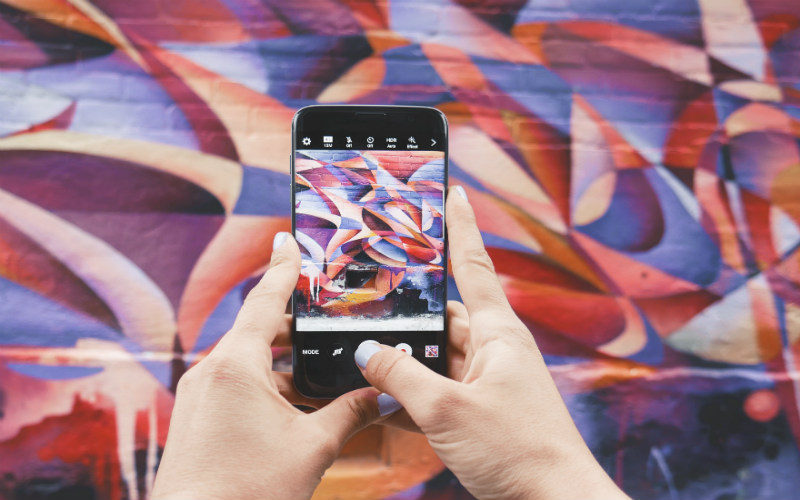 We travel with so many electronic devices – mobile phones, cameras, laptops, tablets and e-readers –  and keeping them charged while on the road can be a major headache, especially if the accommodation has only one power point (which can mean scrabbling beneath the desk to unplug the TV). That's why I always travel with a portable powerboard. I love my Jackson Travellers Powerboard, as it is has two power outlets and two USB ports. The 90cm cord wraps neatly around the unit with the plug fitting into one of the sockets, making it compact and tangle-free for packing.
If I need more USB charging outlets I plug my Korjo four USB port hub into the powerboard, giving me six USB ports and one power socket from a single power point.
I store the powerboad and hub, together with international adaptor and charging cords, in a LaPoche charger pouch, which I keep in my carryon luggage in case of long airport delays. Whipping out the USB hub when someone else is charging from the only available airport power point means no waiting until they're finished – and you're likely to make a friend as you charge in unison.
I'm assuming we're all aware of the obvious ones like passports, cameras, and smart phones – nobody leaves home without that stuff. So, I figured I'd go a bit out of left field and say that my Kindle is my must pack item when I travel.
Obviously I'm often busy with breathtaking panoramas, frantic games of 'I don't speak your language' charades, exotic cuisines, bouts of food-poisoning, and drinking to excess, but people often forget there is a hell of a lot of boring downtime in long term travel. I'm talking 16 hour journeys on foul-smelling Chinese buses, long waits to see the only English speaking dentist in the city, missed trains, and those nights where you can't sleep because your dorm mate is snoring and/or making sweet love.
On those occasions, my trusty Kindle is a lifesaver. While it'll never replace the look and feel of a real book, there's an awful lot of convenience in being able to carry a library in your back pocket and whip it out whenever there's a lull in the jet-set lifestyle.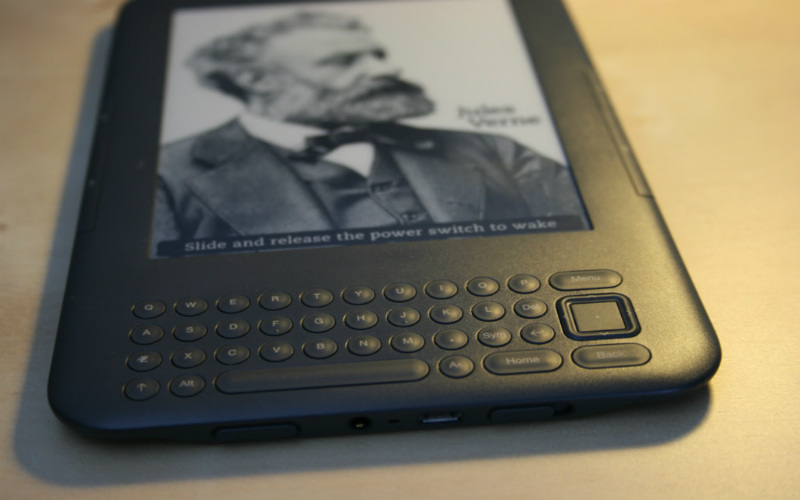 Whatever the country, whatever our budget is, we always take our silk sleeping bag liners with us! After a bad run of bedbugs infested rooms on one of our India trips, we're never without our liners! If the sheets are suspect in your room, climb into one of these and protect yourself from potential creepers and general disgusting-ness!
They're also great when it's too hot for bedding, but you want to cover up – or if you've got icy cold AC or a fan on. Silk liners also pack up really small, which is great for OCD packers and space-saving gurus like us!
My essential travel items are definitely my camera equipment. I take thousands of photos when I am travelling, capturing every moment of the trip. In my camera bag you will find, Nikon SLR D5300 with an AF-S DX NIKKOR 18-300mm f/3.5-5.6G ED VR Lens. This camera is like my child. It comes with me everywhere and is more reliable than I ever could have hoped for. The 18-300mm lens is the best technology purchase I have ever made. It allows me to capture any kind of moment quickly and easily without having to change lenses. Whether I am taking a landscape photo of a beautiful island beach or a close up of a baby lion on safari, this lens is absolutely perfect for every occasion.
I also carry with me an iPad with a SD Card Camera Reader. Every day I transfer my photos from my cameras to my iPad to make sure that I have a backup of every single image. There is nothing worse than losing memories, so I always make sure I make a backup, just in case something happens to my camera or memory card the next day. I could never leave home without these items, they are essential to my travels and allow me to enjoy my travels for years after the trip is over!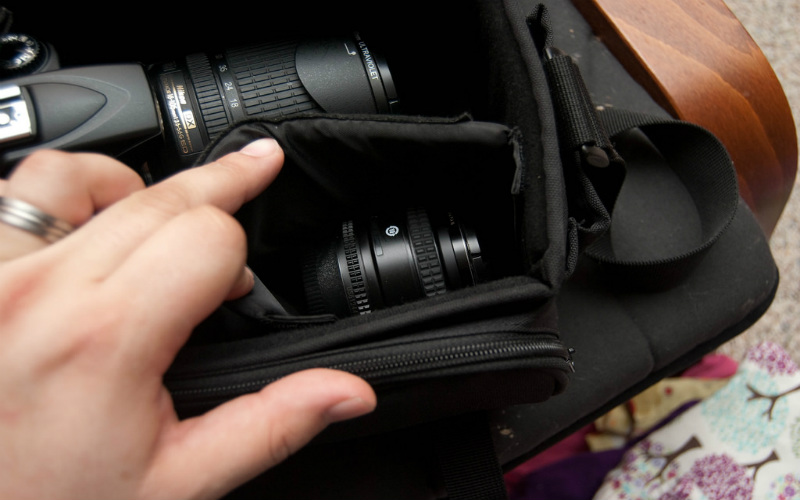 Inspired to start planning your next adventure? Discover a great range of flights and hotels with Webjet!