No matter how hard we try, it's pretty common to forget to pack an item or two when you're heading on holidays. Although we hope it's something small and unimportant, sometimes even the best of us can forget to double check our packing checklist.
We reached out to some of our favourite bloggers to find out which things they've forgotten to pack in the past. From everyday items to some pretty important equipment, check out their responses below!
As a travel blogger, my MacBook is an essential item for my travels. The great thing about modern laptops is that they are so portable and they have a long battery life – great for a travelling writer. The downside is that I have been caught a couple of times forgetting to pack my MacBook power cord – calling my house sitter to check and finding it is still plugged in to the wall in the office at home. An expensive replacement – I have paid $100 for a replacement cord at the airport duty free in the past, but at least they stock them.
I always forget to pack something critical when we travel, and I've put it down to not making a checklist and ticking items off as I go. We travel so much that I always think I have it all organised in my head and don't need a list, but inevitably when we're at the airport waiting for our plane I will remember, "Oh, did I pack a shower cap?". I do the packing for my daughter as well as for the family in general, like medications and location-specific items, so by the time I get to my own belongings I often forget something really silly, like toothpaste, a hairbrush, or a shower cap. Luckily it's usually an item that's easy to pick up at the airport or a hotel!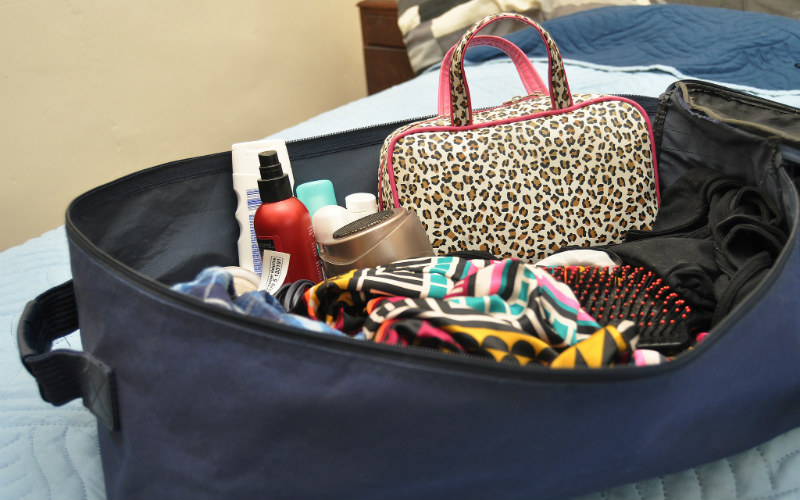 There was one thing in particular that I wished I had packed but forgot to put in when driving through Central America a number of years ago, my Pacsafe lockable backpack cover. It is rather like a metal fishing net that goes over backpacks, bags or any items that fit in, and can then be locked to a post or something secure. I used to cover gear on my motorbike when travelling and had intended to take it on this adventure too.
After buying a car in Oregon and travelling down through the States into Central America, I left some gear in the back of the car overnight in a large city, the window was smashed and everything was taken. If I had packed my Pacsafe, then I'd have had the gear in that and locked to the inside of the car. Perhaps it would not have been such an easy target unless the culprits had good wire cutters with them (it was also daft to have left the car on the streets).
This could have happened in a big city anywhere in the world and I should have been more careful. Luckily the gear was not of any huge value and it was actually a slight relief when the car died in Guatemala and had to be left behind – less gear to carry!
It doesn't matter how thorough I am with my packing, how many times I cross reference my packing lists with my items, or how many times I check everything, we always forget something. Usually we are pretty solutions focused and are able to work out how to replace or work around our forgetfulness pretty quickly, but sometimes it can be super close to causing a big issue.
We do travel with a chronic health condition, so possibly our biggest mishap on our travels was the time we forgot one of our medicines. It wasn't something we could do without, so we had to organise for a relative to head to our home, find the tablets and fast courier them to us overnight. An expensive lesson, but one that we were able to resolve.
The secret is to prevent this from happening to begin with. These days I have a fairly established list of what I need to pack, and I make sure we double check the essentials repeatedly before we fly out. This system works for us and forgotten items are small items that can easily be replaced.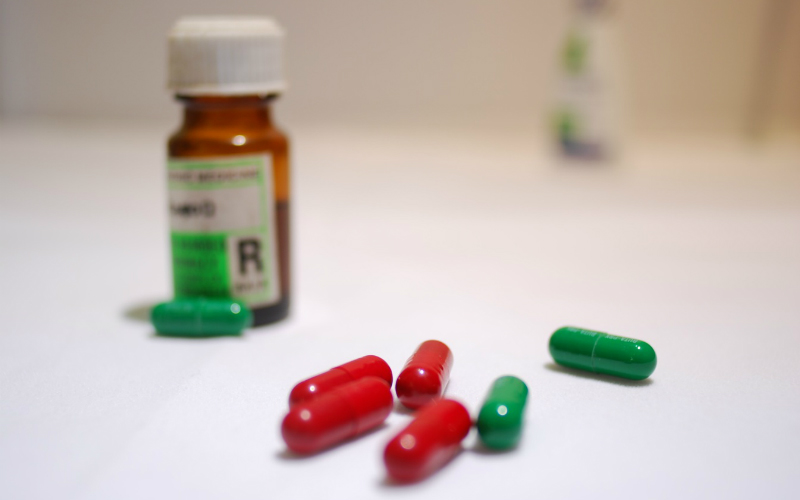 Our Indonesia trip last year was one of our favourites! We were very excited to visit Bali, Gili and the lesser known Flores. We had our heart set on exploring the pristine waters and bought an action camera right before leaving.
Along with the camera, we purchased a bunch of accessories. Since the purchase was last minute, we didn't get a chance to try out the camera or the accessories. Limited luggage allowance meant cutting down on what to carry and we hurriedly packed a few accessories from the ten odd ones we bought. Little did we know, that the ones we carried were not meant for underwater usage.
The floaty accessory required for underwater use was left behind as an oversight. The wrist strap we carried buckled underwater and we had trouble capturing the marine life which we were hoping to get footage of. As a last resort we turned the strap upside down and tried to capture as much as we could. The footage was super shaky and wrongly aimed. The experience of seeing the stunning marine beauty firsthand will never be diluted, but unfortunately forgetting the right accessory caused us distress and stopped us from creating beautiful underwater content.
Moral of the story, always try out cameras and their add-ons before a trip!
Portable chargers! We can never remember to bring portable chargers with us when we travel, but they are honestly so helpful if you can remember. We normally try to carry three portable chargers if we can, to make sure that both of us can charge our phones in any situation and then we have an extra for back up!
Portable chargers also come in so handy when you're doing long day trips away from your hotel. Taking lots of photos, posting, and checking social media can really drive that battery down pretty fast, so it's great to have them on hand in your bag or day pack so you can charge on the go. It makes such a difference when you're travelling overseas to be able to charge wherever you are, because often you might not be near a powerpoint, have an adapter available, or just remember to charge. Being able to boost your phone or camera with some extra charge while you're on a train, plane or even in a tuk tuk is really a lifesaver!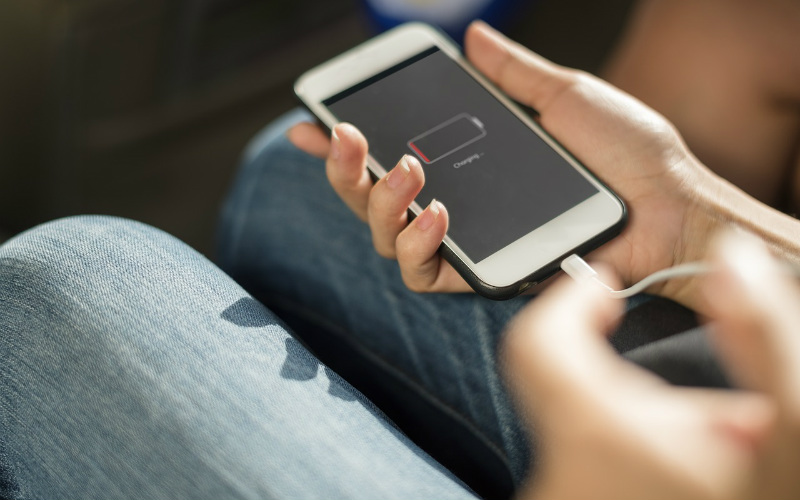 I always forget to take enough snacks to get me through a flight.
Being a vegan who's coeliac, I always need to ensure I take enough snacks to satisfy my hunger during long flights. However, I always seem to short-change myself by underestimating my appetite.
I do pack a substantial supply, yet it's hard to judge exactly how hungry I will be on any given day. I always feel for the flight attendant who tries to refrain from rolling his or her eyes when I ask if they have any suitable options for me to buy.
Sure, airlines are increasingly catering to suit many dietary requirements. However, it would be wonderful if there were enough options on board to cater for forgetful 'gluten-freegan' travellers in the event of a shortage. A gluten-free vegan traveller can always try!