We got in touch with some of our favourite travel bloggers and asked them which emerging destination they think you should visit in 2016. From Cuba through to Croatia, there's more than enough inspiration for your next international escape!
Mexico City is a destination that is finally getting the attention it deserves. The city is 500 years old and has incredible museums, sites and food. I just visited and was surprised by how green and leafy many of its neighbourhoods are, and by how many cool coffee shops, breweries and hipster eateries it has.
It's also cheap – you can stay in luxury hotels and eat at fine dining restaurants for a fraction of what you would pay in the United States or Europe.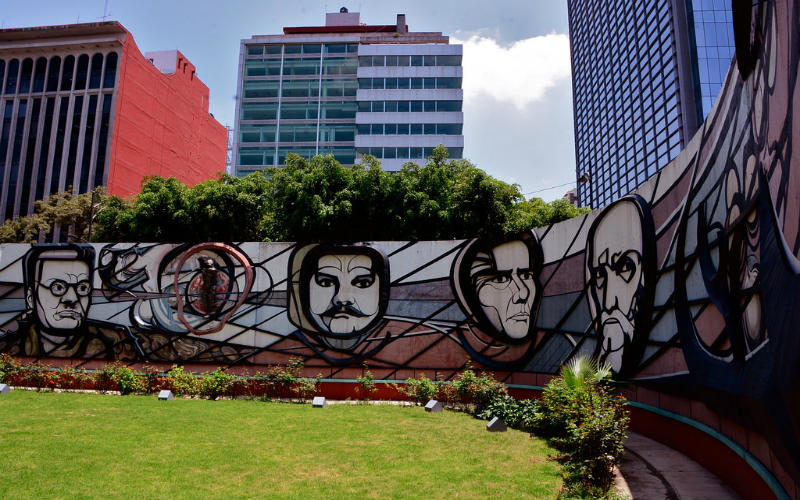 The more astute reader might question why Singapore would ever be listed in an article on emerging destinations, but I'd argue that that depends on your definition of emerging. Famously boasting the world's most elaborate airport, and with so many flights in Asia passing through the country, it's true that Singapore is already a popular tourist destination. But it's not the country itself that's emerging. It's the huge number of futuristic attractions. Modernisation has changed the face of the country in a surprisingly short space of time, and most of the dominating landmarks have only existed, or been open to the public, for a few years. That's not to say that you can't still find authentic Singapore. Outside the CBD, Little India and Chinatown are vibrant districts brimming with culture and history; Haji Lane, with its colourful graffiti and quaint architecture, is a lovely place to take a stroll; and you can further escape the crowds on a 10 km coastal trail called the Southern Ridges walk.
If you want to be wowed by record-breaking gargantuan structures, impressive architectural feats, laser shows and scenes that wouldn't feel out of place in a sci-fi movie, look no further than the marina. The Marina Bay Sands Hotel features a rooftop infinity pool spanning three skyscraping towers, and the Gardens by the Bay have a cloud forest conservatory containing a 35-m indoor waterfall. Both were only opened within the past five years, and there's no sign of development slowing down. As this tiny country changes at an alarming rate, even those who've visited recently will feel the need to stop by again.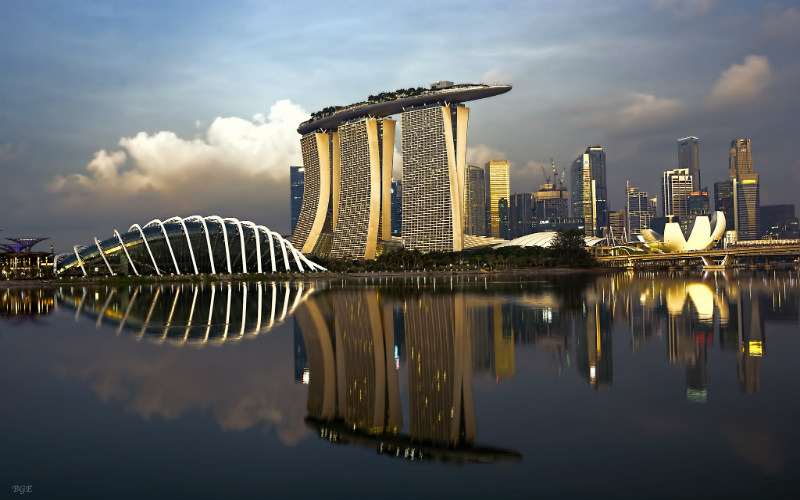 I think Cuba is a place to see in 2016. With its meticulously-preserved Spanish colonial architecture and dilapidated yet opulent squares and cobbled streets, time has stood still in Cuba – until now. With the US loosening travel restrictions to Cuba and reaching an agreement with the country on regularly scheduled commercial flights between them, Cuba has big changes ahead. Go now, and enjoy losing yourself in 16th century Old Havana before a Starbucks appears on every corner.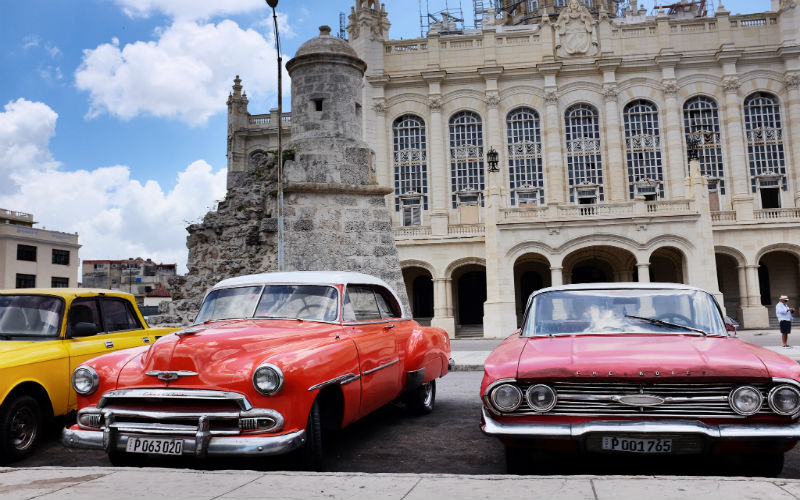 Boracay is located approx. 315km south of Manila in the Philippines and there are soooo many reasons to visit this beautiful destination. Just to name a few of my favourites: There are the beautiful, peaceful, white sand beaches everywhere you look. The gorgeous blue (very clear) waters makes you feel like you're in the Maldives. The Filipino people are super duper friendly and super helpful, they will go out of their way to help you. Travelling within the Philippines is also very cheap from accommodation, food, beverages, activities, the list goes on!
Everything is so affordable, it makes your experience that much better (because everyone loves to save a bit of money while they are travelling). Lastly I want to mention the the incredible sunset, they are different everyday, each more vibrant and colourful than the last! Boracay reminds me of Thailand before it became overcrowded and overly touristy. Get to Boracay before all the crowds do!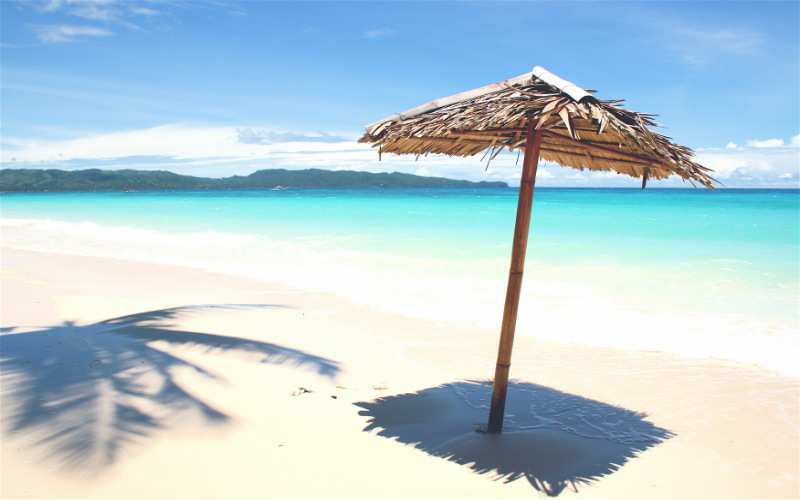 Northern Ireland seems to get neglected under the glare of its glitzy neighbours, London and Edinburgh.Game of Thrones is the driving force attracting visitors to this country. Even if the series isn't something you fancy, the filming locations that were chosen, are bound to mesmerise you. Wouldn't you want to listen to Irish tales from a bygone era about Giants, accompanied by Whiskey from the oldest licensed, working distillery in the world?
If World Heritage sites interest you – Giant's Causeway should be right up your alley! Gigantic basalt columns formed by a volcanic explosion millions of years ago. Truly fascinating! The natural charms of the English countryside has always drawn people, ready to head off for a walk or a hike. Glamping, blokarting, hovercrafting are a few adventure pursuits that could add to this experience. Northern Ireland is not yet thronged by tourists and the pace is slowly picking up.
If not for the many reasons mentioned above, this destination should be on your radar for the amazing seafood, warm-hearted people, and prices – which are way competitive than its neighbours! A return ticket from London costs as low as AUD$62! Isn't that enticing enough?!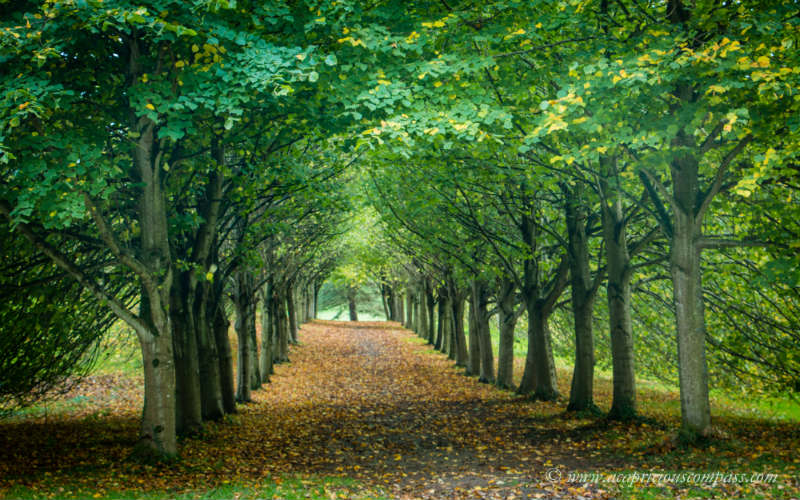 My tip for 2016's emerging destination is Cuba, which offers a heady mix of music and night life, set against a stunning backdrop of colonial architecture and relaxing beaches. Thanks to the newly amicable political relationship with its American neighbour, scheduled US-to-Cuba commercial airline flights are set to start in 2016 and there is even talk of ferry services from Miami also beginning this year.
The true traveller will revel in the authentic culture of this proud nation by staying in casa particulares homestays and catching lifts in lovingly-maintained classic 1950s cars. Sip mojitos in Ernest Hemingway's Havana haunts and roll a cigar at a tobacco farm. If Cuba offers a glimpse of another time it won't be for long, so there's never been a better time to visit this fabulous country with its fascinating history and friendly people. As travel and trade barriers fall Cuba is set to be the hottest destination in the Caribbean.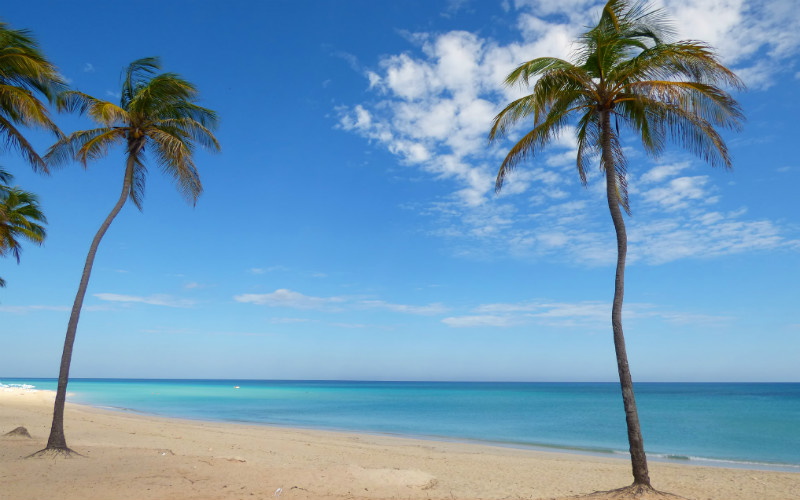 A place I'd love to visit in 2016 is Albania. Found in the Balkans and close to more popular tourist destinations like Croatia, Montenegro, and Greece, I've heard the country is full of natural beauty, from gorgeous beaches to the mountainous countryside. Not only that, there are World Heritage Sites to explore, including the ancient city of Butrint which some claim could date back to 12th century BC. Albania's capital, Tirana, is a quirky city filled with both Communist-era architecture (a lot of which has been painted in bold colours) and extremely cheap restaurants and cafés.
While there isn't much tourism infrastructure in the country yet, Albania is a destination for people who want a place with lots to do, very few tourists, and an affordable price tag.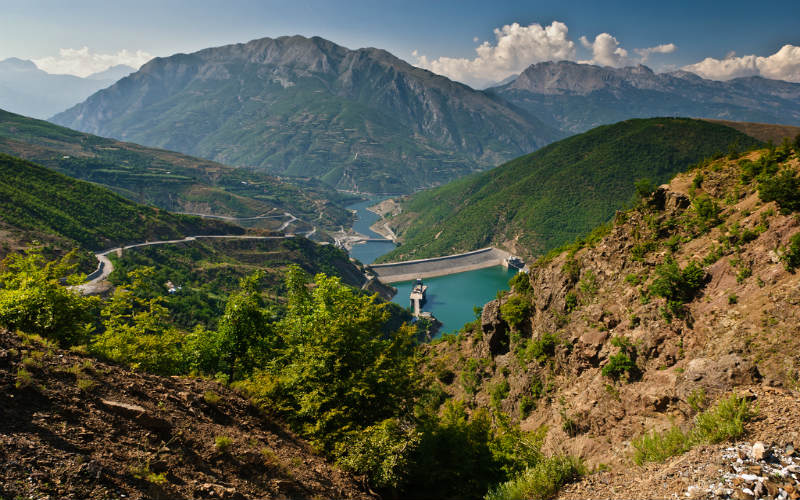 With several hundred islands, crystal turquoise water and delicious fresh seafood, it's easy to see why Croatia is a popular holiday destination. If you are trying to decide where to visit in 2016, make sure to add the beautiful and idyllic island, Vis to your itinerary.
Charming architecture, tiered terracotta rooftops, vine-covered atriums and cobbled villages make it a picturesque destination to unwind and relax. The pace is slow, but there is plenty to fill the days. Wander the cobbled streets and stroll along the waterfront to dine at one of the many restaurants, and sample the local gelato. Watch the sunrise from Fort George, swim in the Adriatic , or enjoy a glass of wine overlooking vineyards inland.
Sightseeing on the island is easy – rent a jeep, or scooter to explore the many beaches and villages, or rent a boat for the day with a local captain to see some of the secluded coves, neighbouring islands and the infamous blue grotto.
Once a military and naval headquarters, a few scattered remnants are still visible hinting at its past. Opening back up to the public in the last 30 years and being the furthest inhabited island in Croatia, Vis remains quieter and less crowded than some of the neighbouring islands making it a true Croatian gem.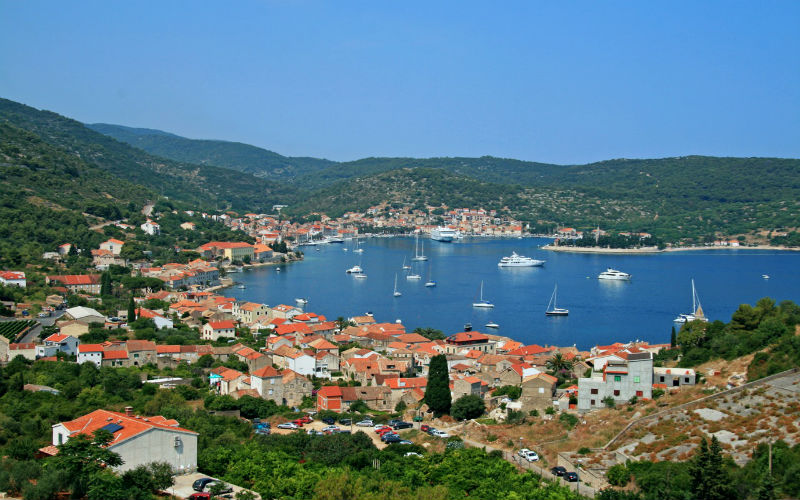 Planning your own international escape? Find and compare cheap flights and great hotels in destinations across the globe with Webjet, and discover the next big thing for yourself!