We follow their travels on social media, use their spectacular shots as the ultimate travel inspiration and bookmark their tips next time we're planning a holiday, be it within our own backyard or overseas. So who better to glean holiday ideas from than the writers and photographers behind some of the best travel blogs in Australia? Below are some of the trips that 2019 has in store for some of the top Aussie and NZ travel bloggers. Keep an eye on your Instagram feed…
"The travel destination I am most looking forward to visiting in 2019 is Argentina. I have been dying to go to South America for a long time now, and I feel Argentina will be a great place to get a first taste of this diverse continent and its rich Latino culture. I am particularly keen to go hiking through the stunning Patagonia and explore the rich, vibrant city of Buenos Aires."
Follow Nicola: @polkadotpassport
"In 2019, I'm hoping to revisit some of the places and people I met years ago that made me fall in love with travel in the first place.  Like the Maasai people of the Great Rift Valley in Tanzania, or the school I volunteered at in remote Nepal a decade ago.  My photography has taken me to some incredible destinations over the past decade, but it's easy to get caught up in the visuals and forget the real reason travel can be so transformative – it's those human connections that transcend borders and cultures that make it so special."
Follow Jarrad: @jarradseng
"I've got natural wonders and extreme climates on the plan for 2019, with trips to Finland in January (where it'll be -30ºC) and Chile's Atacama Desert in the works. On both I'll be aiming to photograph the landscapes; a contrast of frozen forests and aurora in a national park that boasts the cleanest air in the world. It is then to one of the driest places on Earth where the word 'rugged' takes on a whole new meaning."
Follow Lisa Michele: @the_wanderinglens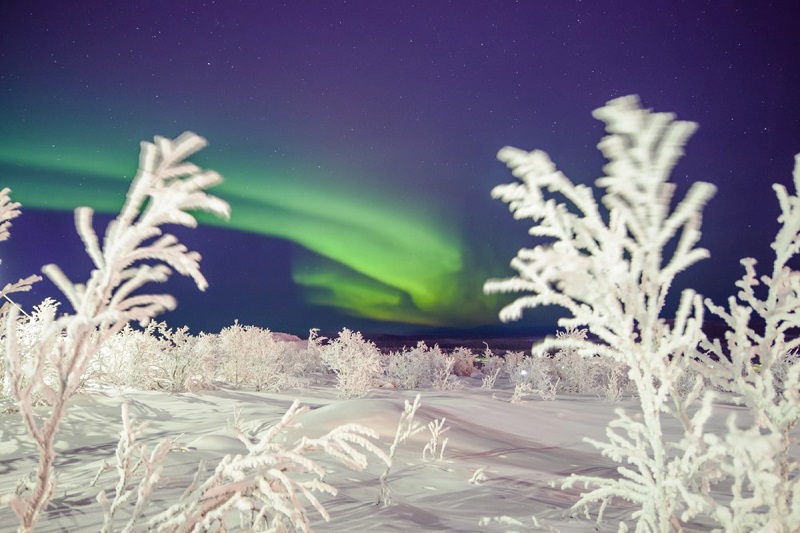 "In 2019 I'd love to go back to India! I visited for the first time two years ago for two months and loved it. As a digital nomad who travels most of the year freelancing and collecting stories for my travel blog, The Travelling Light, I've been around but nothing can top the foreignness, the craziness and the beauty of India. In 2019, I'd love to go to Pondicherry, a former French colony, and Auroville, an experimental 'utopian' community in the south. Then on my way north, I'd swing by the ancient village of Hampi and chilled-out beach town Gokarna on the west coast, and finish at yoga-mecca Rishikesh to do a yoga teacher training course."
Follow Katie: @thetravellinglight
"Being well and truly infected by the epidemic-like travel bug, we have found the only acceptable remedy is to have a constant travel itinerary pencilled into our diaries. In 2019, we can't wait to head back to Mexico (but no, not to Cancun…)
A few years back, we fell in love with the simplicity and beauty of the Mexican culture and landscapes and we can't wait to rediscover what seems to be a hole in our heart since we left. We often like to travel without a 'real' plan; we book flights in and out and have a rough idea of the places we want to visit but will happily change on a whim based on our experiences and encounters. This means we travel without expectation and are always pleasantly surprised! This is exactly how we discovered probably our favourite place on Earth, Isla Holbox. We don't really know what to expect from our next trip, but what we do know is that it will only be a temporary relief from the symptoms of wanderlust."
Follow Stephanie and Andrew: @wanderlustaussies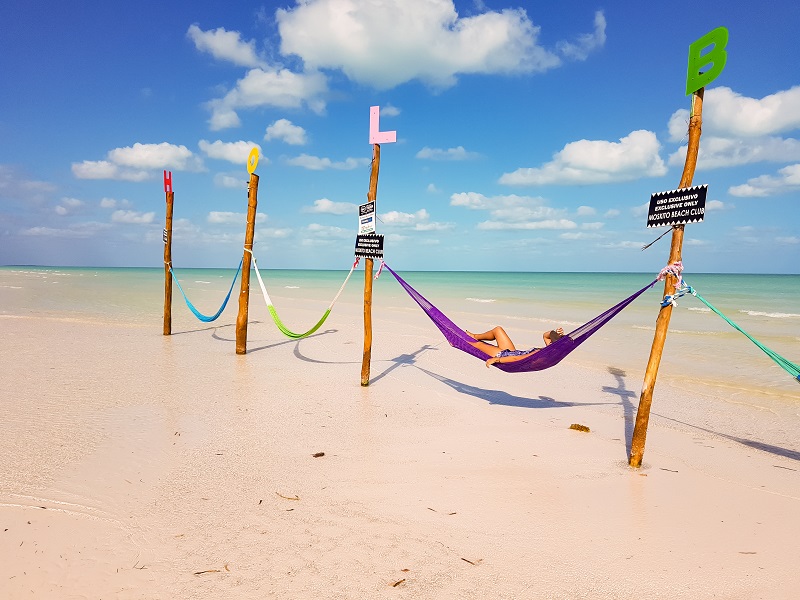 "2019 will be an interesting year of travel for me as I'm just about to have my first baby and will be adding travelling with a child into the mix. I'm English and my husband is Australian, so our first challenge is to take the little one on a long-haul flight to meet the relatives. How we survive that journey will dictate where else we travel together the rest of the year. My top pick would be Sri Lanka if we're feeling confident as it's somewhere I know and love well."
Follow Jayne: @jayneytravels
"2019 includes a milestone birthday for Mr Jetsetting Kids, whose only candle wish is to take the family on a European adventure. Proud to be Australia's version of the Griswolds, our crazy little family of four will be touching down in Rome in October 2019, ready to explore many of Europe's hotspots by land and by sea. The challenge: balancing a love of art and history, food and culture, with theme parks and fun for the kids, who will be aged 10 and 8.
A cruise has been carefully built into our holiday schedule, breaking up our whirlwind adventuring with some much-needed deckchair time. Day trips within Croatia, Montenegro and Greece are also on the agenda, but the icing on the cake will be Kakslauttanen, Finland where we'll blow out the candles and take in the famed Northern Lights from a temperature-controlled glass igloo!
2019 will see us flying in and out of many airports and pushing our travel boundaries with kids; but as we say, 'It's not a job, it's an adventure'."
Follow Paula: @jetsettingkids
"The destination I'm most excited about visiting in 2019 is New Zealand! Although it's the top of many people's bucket list, for me it's also home. However like many Kiwis, I haven't taken the time to explore as much of my homeland as I would like. There are so many amazing places to explore for both locals and visitors alike, and there really is something for everyone. New Zealand has a reputation as an adventure-packed destination, but there are also some stunningly beautiful places where you can relax and have a chilled-out holiday. Try some of the east coast beaches in the North Island, the Bay of Islands, or Fiordland in the South Island. If adventure is what you want, then you can't go past the Taupo/Rotorua area in the north or Queenstown/Wanaka in the south. On this trip I'll be visiting the North Island, and I can't wait to spend some time at the beach (New Zealand has plenty of coastline!) as well as seeking out some wineries in the Hawkes Bay and new foodie experiences in Wellington."
Following Sonja: @migratingmiss
Ready to lock in your travel plans for 2019? Take your cues from these best travel blogs and find flights to any of the above destinations on Webjet. 
Feature image: The Taj Mahal, Agra. Credit: Katie McKnoulty, The Travelling Light