Variety is definitely the key to the shopping experience which Hong Kong offers. Whether you're looking for luxury labels, discounted goods or something in between, the city southeast of China boasts an enormous range of shopping precincts from the eclectic street markets and mini malls of Tsim Sha Tsui to the glamour of Admiralty, Central and SoHo.
Here are some of the best places to shop in Hong Kong:
Causeway Bay, Hong Kong Island
With some of the latest closing times in Hong Kong, Causeway Bay may be Hong Kong's equivalent to Times Square. Home to SOGO Japanese Department Store, Times Square Shopping Mall, World Trade Centre and Hysan Place, there's endless shopping to do in Causeway Bay at all hours, and digging through its many bargains and specialty stores may just be the perfect way to shake off jet lag.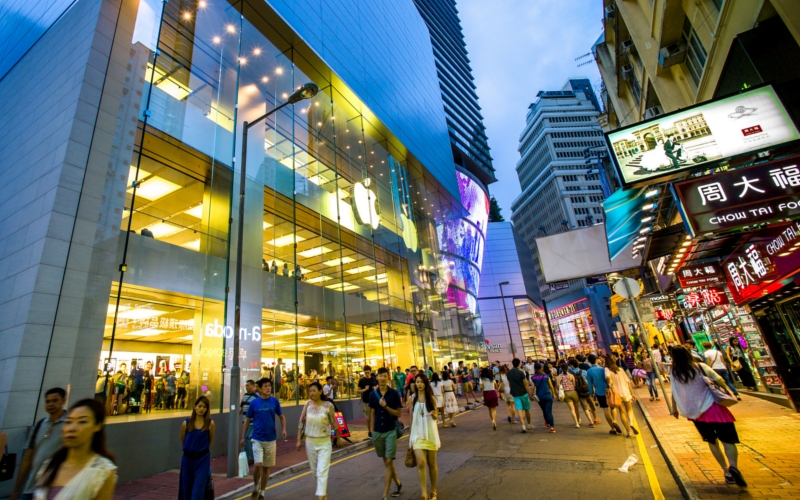 Tsim Sha Tsui, Yau Tsim Mong, Kowloon
Considered one of Hong Kong's more scenic regions, Tsim Sha Tsui rests where Hong Kong's glitzy harbour meets an array of stalls, shops, markets and large malls. Nearby Canton and Beijing Road houses many famed international brands, while Park Lane Shopper's Boulevard is a great place to score a discount on women's fashion.
Granville Road is another must-visit fashion destination with retailers stocking plenty of big name brands, as well as budget fashion and affordable youth street labels. Harbour City is another top spot, consisting of a four-level mall on the pier at Kowloon.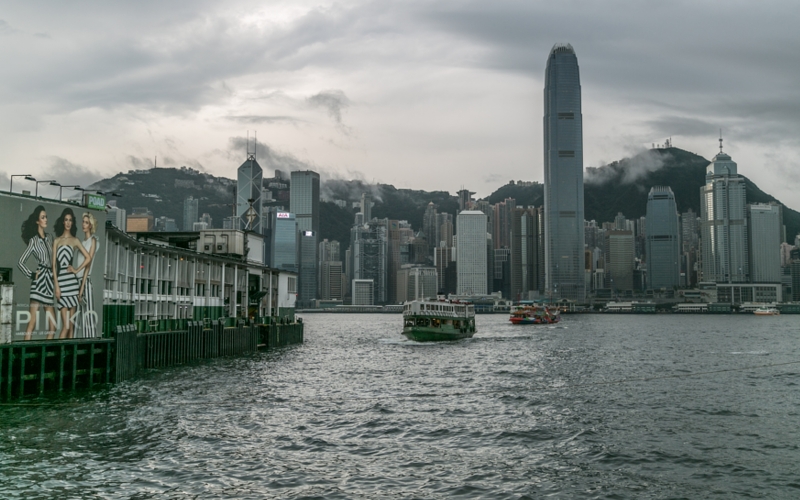 This working-class neighbourhood specialises in new and secondhand electronic stores and clothes marketplaces, particularly along Cheung Sha Wan Road, which stocks anything from wholesale fabrics to bargain fashion finds. This is the place to come if you're looking for an authentic market experience away from the glitz and glamour of Hong Kong Central. Cheung Sha Wan Road is known as 'fashion street' to locals, making it a great fit for savvy shoppers looking for a spot of retail therapy.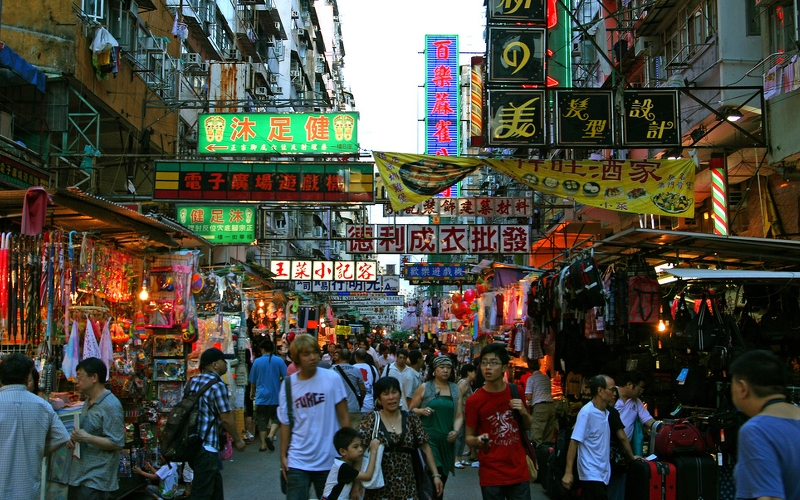 Mong Kok, Kowloon
Visiting Mong Kok you can expect to shop through everything under the sun from souvenirs, upmarket jewellery, homewares and even goldfish or birds. There's also Ladies Market in Mong Kok packed with clothes, shoes, jewellery and all things fashion specifically for women.  If the outdoor marketplaces which Mong Kok is known for become a bit overwhelming, head to Langham Place and enjoy your shopping in the comforts of an air-conditioned mall.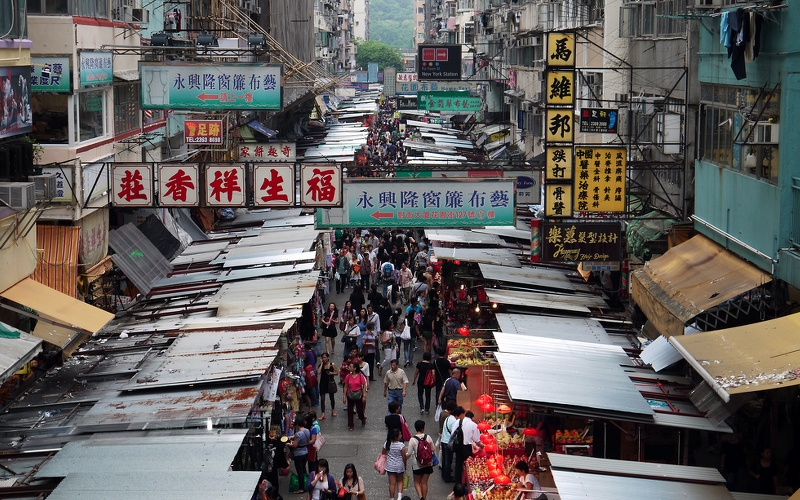 Telford Gardens, Kowloon Bay
Home to Telford Plaza, a huge mall with many themed boulevards making it one of the best places to shop if you're looking for something in particular – whether it's electronics, fashion, homewares, or souvenirs. Choose from Telecom Walk, Electronic Zone, Sunshine Boulevard, Ginseng Alley, Telford Boulevard or Travel Expo in one of Hong Kong's most unique and convenient shopping experiences.
Kowloon Tong, Kowloon
The elegantly designed Festival Walk which, at its time of opening in 1998, was the biggest shopping mall in Hong Kong, is a must visit. If you want a break from shopping, Festival Walk also houses one of Asia's biggest ice-skating rinks, cinemas, a super spacious design and has plenty of events held in the centre throughout the year.
Sheung Wan, Hong Kong Island
This old neighbourhood boasts an incredibly eclectic blend of shopping experiences. Seafood lovers will enjoy plenty of times to sample and purchase dried abalone, scallops and plenty of other great fish-flavoured ingredients.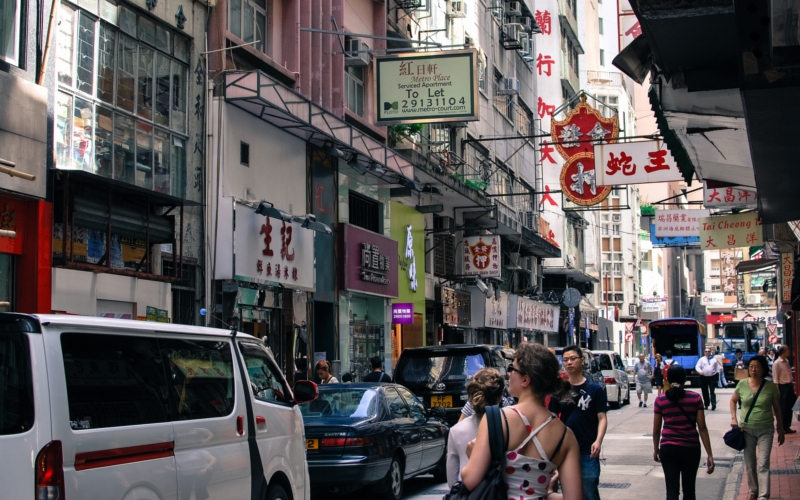 Yau Ma Tei, Kowloon
Between Mong Kok and Tsim Sha Tsui, Yau Ma Tei is one of Hong Kong's quirkier shopping precincts renowned for its street markets. Western Market is one of the best spots for shopping, housed in a beautiful Edwardian style structure which is one of the oldest standing market buildings in Hong Kong. The Temple Street Night Market is another great place to shop for a mix of traditional Chinese wear and western clothing, while Yau Ma Tei's Jade Market specialises in jade items.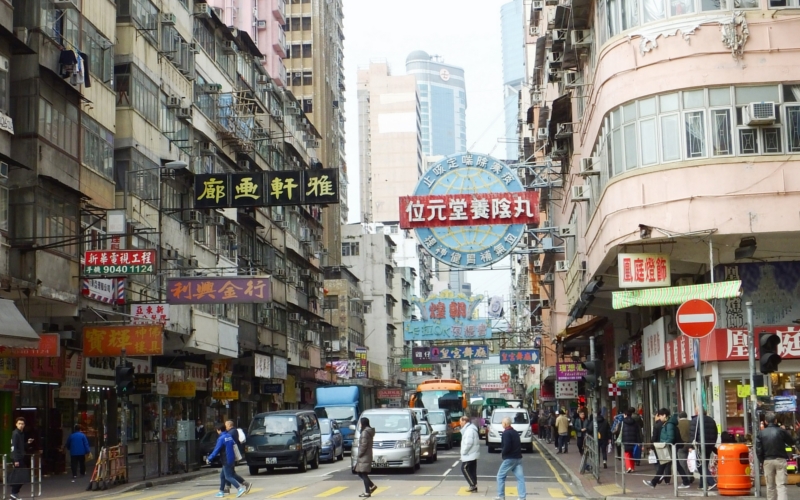 Looking for cheap flights to Hong Kong? Webjet can help you get there. Our deal finder helps you compare a range of flights across airlines including Qantas, Virgin, Singapore and Royal Brunei. Book today and save!