This year, we've partnered with Australian Traveller Magazine for their 2016 People's Choice Awards. Held annually, the People's Choice Awards offer the opportunity to nominate your favourite travel destinations, helping to uncover and recognise the best in restaurants, natural attractions and more. With more than 6,000 people voting for the best holiday experiences around Australia in 2016, we've had the pleasure of selecting five of these well deserving category winners.
Interested in which Australian destinations took out the top honours? Check out five winners below!
Best City for a Short Break – Melbourne, Victoria
Taking out the title of Australia's second largest city, Melbourne, is a the perfect destination for a short break or weekend away. Just a short flight from Australia's east coast capitals, the city is home to countless restaurants, cafes and small bars, and plays host to a fantastic range of attractions to suit almost every budget, age and interest. Start your break in true Melbournian style with a freshly brewed coffee and a bite to eat at Dukes Coffee Roasters, The Kettle Black or Market Lane, before setting out to explore the city. Wander through the exhibits of world-class museums and art galleries, shop up a storm at the Queen Victoria Market, or head outdoors and take a stroll through Melbourne's iconic laneways, the Royal Botanic Gardens or along the banks of the Yarra River. Once the sun sets, take your pick from popular eateries and hidden laneway bars for great food and expertly mixed drinks.
Planning your next short break to Melbourne? Find cheap flights and great hotels with Webjet.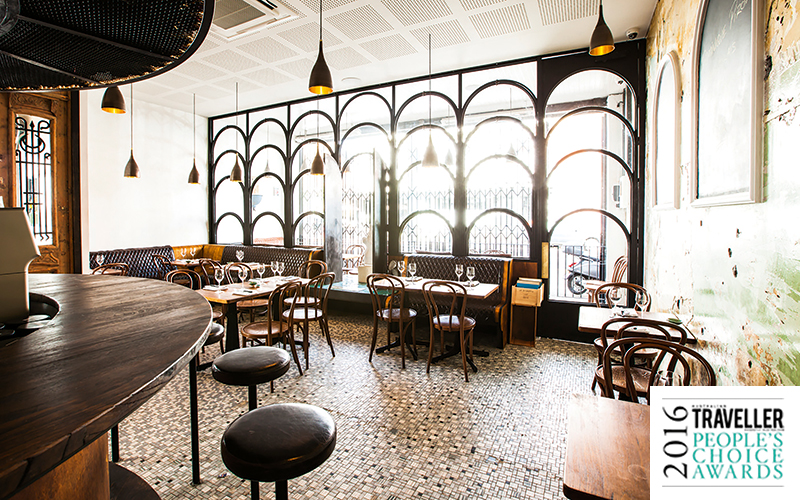 Best Beach – Whitehaven Beach, Whitsunday Island, Queensland
Bordered by the warm turquoise waters of the Coral Sea, the 98 percent silica sands of Whitehaven Beach make it amongst the whitest, purest and most beautiful beaches in the world. Set on the east coast of Whitsunday Island, the largest island in the Whitsunday group, this unspoilt stretch of sand spans along 7 kilometres of coastline and is only accessible by boat, helicopter or seaplane. Barefoot waterside strolls are comfortable at any time of the day as the high concentration of silica within the beach's fine, powdery sands prevents it from retaining heart, while its position at the heart of the Great Barrier Reef and the Whitsunday Islands National Park offers the chance to spot sea turtles, dolphins and other marine life just beyond the water's edge.
Wanting to feel the soft white sands of Whitehaven Beach between your toes? Find cheap flights with Webjet today.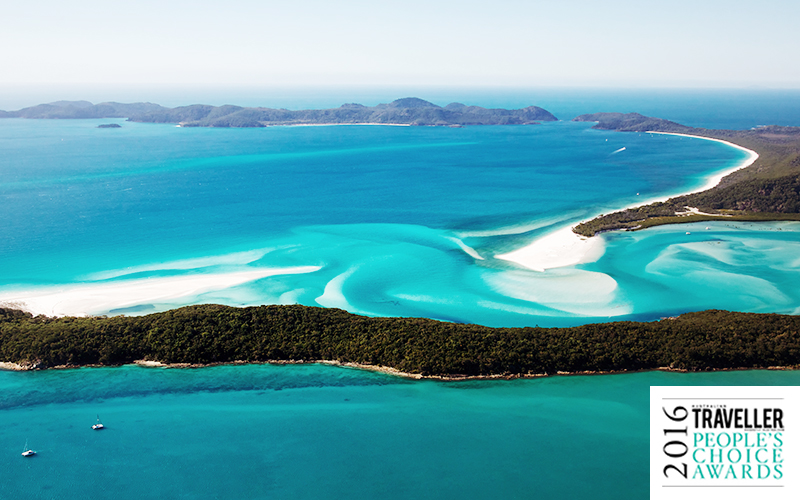 Must-visit City Restaurant – Chin Chin, Melbourne, Victoria
First opening in 2011, the hype surrounding Chin Chin, an institution of Melbourne's dining scene, certainly hasn't died down. Every day, scores of diners still take the time to line up for a table in the hopes of sampling the flavoursome Southeast Asian dishes lovingly crafted by the kitchen of executive chef Benjamin Cooper. Inspired by the cuisines of Thailand, Malaysia, Vietnam and other Southeast Asian nations, Chin Chin's menu is filled with fresh produce and exceptional flavours. Providing a warm and lively ambience, the restaurant serves up a great selection of food options, spanning from curries and barbequed meats through to rice and noodle dishes, with signature dishes, such as its award winning Caramelised Sticky Pork, remaining perennial favourites.
Interested in sampling Chin Chin's menu for yourself? Discover cheap flights and comfortable hotel rooms with Webjet.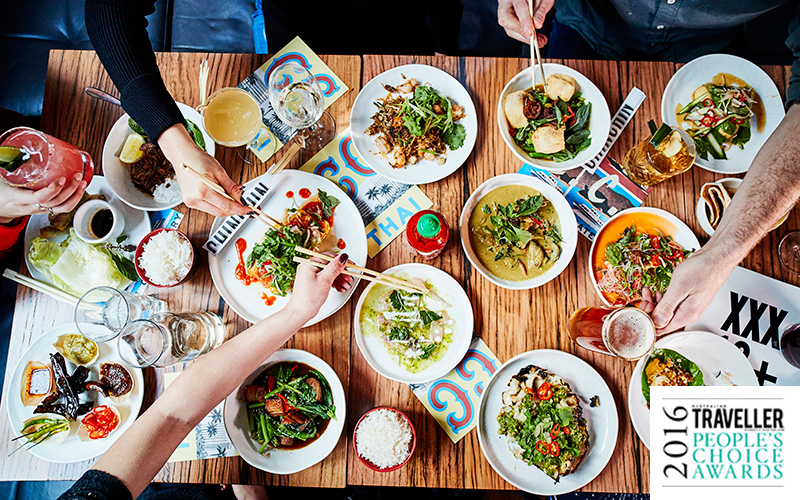 Best Regional Escape – Barossa Valley, South Australia
Located less than an hour northeast of Adelaide, the Barossa Valley is an area of South Australia best known for its fine wines and delectable food. Home to more than 80 cellar doors and 150 wineries, including leading makers Penfolds, Jacob's Creek, Seppeltsfield and Henschke, the Barossa is regarded as one of the country's oldest and best wine producing regions. Encompassing the towns of Tanunda, Angaston and Nuriootpa, the Barossa also offers visitors the opportunity to discover its rich German heritage, sample the treats crafted by its growing food scene, including award winning restaurants and artisanal producers, or simply head off the beaten track and unwind amongst picturesque countryside.
Hoping to explore all the Barossa Valley has to offer? Find cheap flights to Adelaide and set out on your own regional escape.
Ultimate Dream Experience – The Kimberley, Western Australia
Covering an area twice that of Victoria, The Kimberley is a region of Western Australia abundant in natural beauty, unique experiences and authentic Australian charm. Stretching from the beaches of Broome through to the edge of the Northern Territory, The Kimberley is home to grand coastal vistas, wide horizons and vibrant red soils. See the sights of Broome and Kununurra, four wheel drive along red dirt roads, cool off in a secluded waterhole, learn about ancient Aboriginal culture or discover the diverse native fauna and flora that calls The Kimberley home. From popular tourist spots through to hidden natural gems, there is certainly no shortage of things to do, places to see and experiences to be had across this unique region of Australia.
Dreaming of The Kimberley? Discover and compare cheap flights to Broome and Kununurra with Webjet.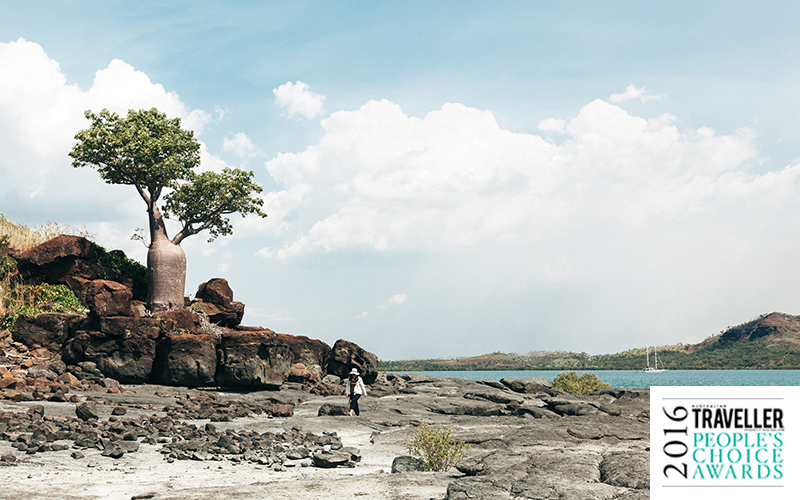 Interested to see which other top Australian destinations made the list? Check out the full list of Australian Traveller Magazine's 2016 People's Choice Awards winners.