Tasmania is like Australia's little Alaska—remote and full of natural beauty. If you're thinking of crossing the Bass Strait, here are some of the best things to do in Australia's southernmost state.
Explore Freycinet National Park
Situated on the east coast of Tasmania, Freycinet National Park occupies most of the beautiful Freycinet Peninsula. The park's 169 square kilometres encompass pristine sandy beaches, pink granite mountains and secluded bays. Explore the park's hiking trails and be rewarded with stunning views of Wineglass Bay — perhaps Tasmania's most photographed location — and the Tasman Sea. During the warmer months, camping inside Freycinet National Park is so popular that spots are now allocated by ballot.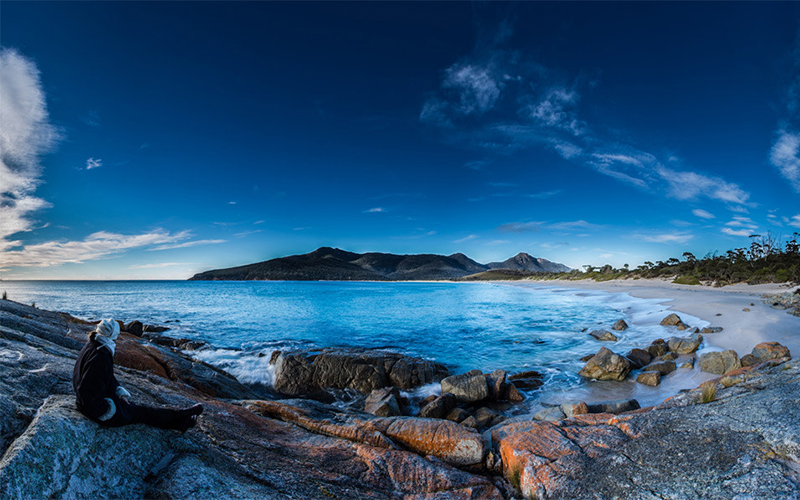 Inspire your creative side at the Museum of Old and New Art
Located within a winery in Hobart, the Museum of Old and New Art (MONA) has literally been built into the cliffs around the Berriedale peninsula. Windowless and ominous, the entrance to the museum is via what has been described as a "seemingly endless flight of stairs". Once inside, visitors can browse a collection which ranges from ancient artefacts to some of the world's most controversial pieces of contemporary art. As the largest privately funded art museum in the southern hemisphere, the MONA showcases its owner's unconventional and even challenging taste in art, which makes the museum a must-see for any curious traveller.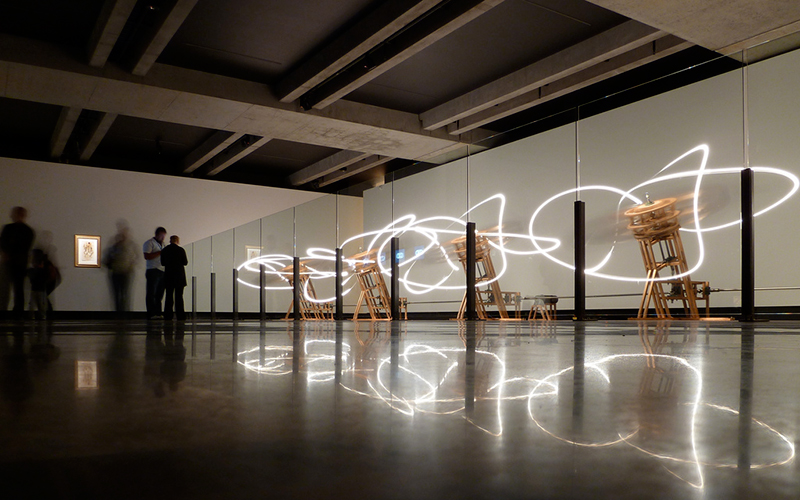 Encounter native animals at the Bonorong Wildlife Sanctuary
Bonorong is an Aboriginal word meaning "native companion" — a name which could not be more fitting for the staff and volunteers at Bonorong Wildlife Sanctuary. Situated 30 minutes north of Hobart, Bonorong Wildlife Sanctuary was established in 1981 as a sanctuary for injured and orphaned animals. Your entrance fee will not only go towards the rescue, recovery and release of vulnerable creatures, it will also equip you with a complimentary bag of kangaroo feed to break the ice with the sanctuary's 80 or so free-roaming kangaroos. Other animals you can find at the sanctuary include koalas, quolls, wombats and, of course, the famous Tasmanian devils.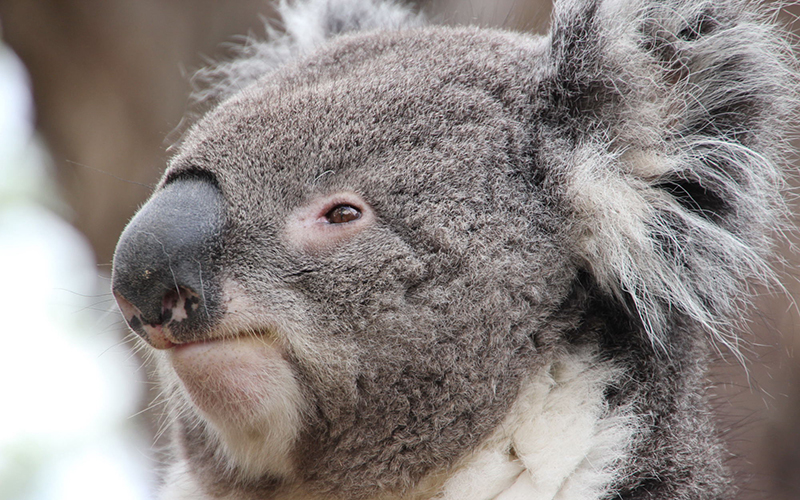 Browse the stalls of Salamanca Market
The iconic Salamanca Market is a celebration of Tasmania's world-class food, fine arts and crafts, talented musicians and unique culture. Every Saturday, Salamanca Market brings Hobart's waterfront to life with the sights, sounds and smells of this unique part of Australia. Get to the market between 8:30am and 3:00pm to browse over 300 stalls selling everything from organic produce to nifty handicrafts and gourmet food, as well as new and recycled clothing. Sprawled between leafy trees and beautiful sandstone buildings, Salamanca Market is one of Tasmania's most popular weekly events.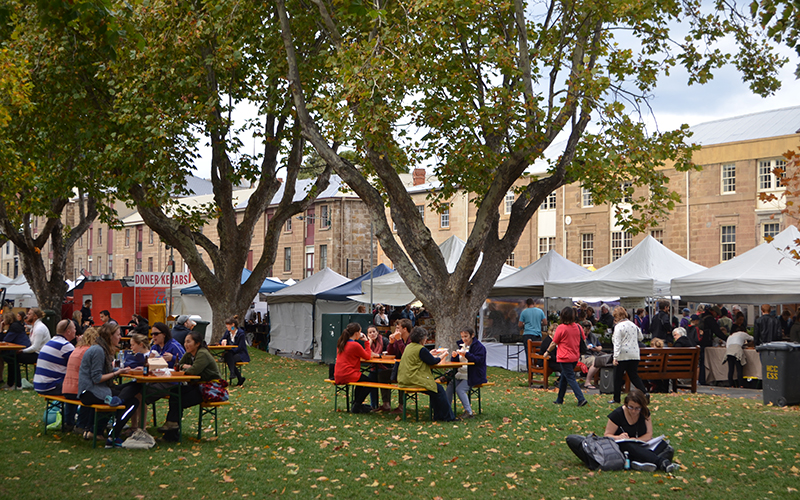 Venture to Bruny Island
With towering cliffs, vast beaches, twisting hiking trails and more, Bruny Island is a leading wilderness destination in Tasmania's south-east. With a rugged landscape that includes breathtaking South Bruny National Park, Bruny Island is home to diverse range of wildlife such as native birds, wallabies, fairy penguins and fur seals. Aside from its natural beauty, Bruny Island is also known for its quality produce: oysters, berries, cheese, truffles and chocolate in particular. Bruny Island is just a 20 minute ferry ride from Kettering; however, those travelling under time constraints can opt for a sightseeing cruise around the island instead.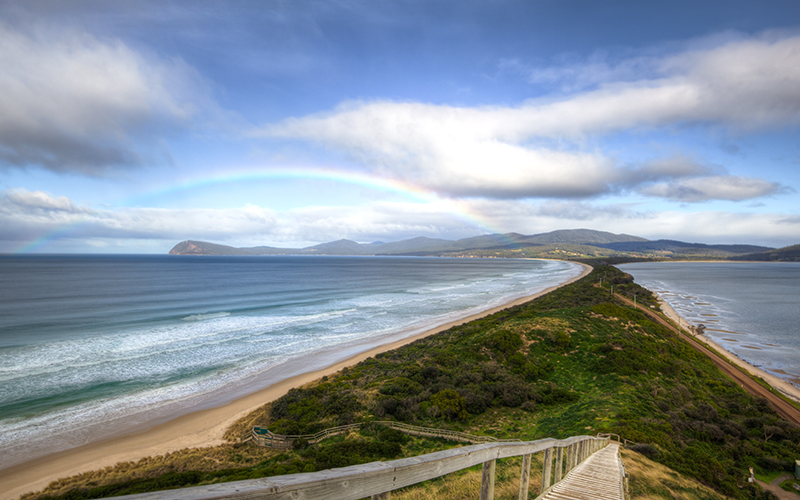 Ready to discover one of Australia's hidden gems? Get online and book a cheap flight to Tasmania today.