Keep putting off exploring your own backyard? Australia is blessed with some amazing and inspiring spots to spend your holidays, and this summer is the ideal time to check them out. Whether you're looking to get away from it all for a few days, or a little longer, here are 5 surprising places to discover over the Christmas break this year.
McLaren Vale, South Australia
With its Mediterranean summers and picturesque plains striped with rows of vibrant grape vines, McLaren Vale is a year-round destination for foodies and nature-lovers alike. Less than an hour's drive from Adelaide Airport, a mini-break to McLaren Vale is easily done. It's also just a 15 minute drive to the nearby beaches of Port Noarlunga, Port Willunga and Maslin Beach if you're keen to go for a dip and cool off between tasting some of the best Shiraz, Grenache and Mourvedre in the country.
Visit McLaren Vale over Christmas if: You love good food, good wine (especially dry reds) and spectacular scenery.
Stay for: 1 night and 2 days or more.
Fly to: Adelaide airport, then hire a car.
Distance from the airport: Less than 40km or 45 minutes' drive.
Where to stay:  The 4-star Serafino McLaren Vale is set amongst stunning grounds and close to Primo Estate, Maxwell Wines and, of course, Serafino Wines. If you're after a touch of country hospitality, the 4.5 star Bellevue Bed & Breakfast McLaren Vale is near the town's main street and isn't too far away from many wineries. With such a short drive from Adelaide to McLaren Vale, you could also stay in the city of churches itself; try the 4-star Hotel Grand Chancellor Adelaide on Hindley and you'll be close to hip restaurants, small bars and the Adelaide Casino.

Uluru, Northern Territory
A night or two in the red centre makes for a truly awe-inspiring break. Once you're there, you can explore Uluru-Kata Tjuta National Park with sunset and sunrise walks and tours. Walking in the coolest part of the day, you'll have plenty of opportunities to soak up the breathtaking colours of the outback as the sun rises and sets. You can also camp at the base of the rock, dine in style in the middle of the desert, relax at a resort, or picnic under the stars.
Visit Uluru over Christmas if: You want to see Uluru, the spectacular UNESCO World Heritage Site in the heart of the red centre.
Stay for: 2 nights or more.
Fly to: Uluru airport, then hire a car or book a transfer.
Distance from the airport: 25 km or about 25 minutes' drive.
Where to stay: For old-fashioned hospitality with uninterrupted views of the rock, check out the 4.5-star Desert Gardens Hotel. For budget accommodation, try the 3.5-star Outback Pioneer. Or for a touch of luxury, head to the 5-star Sails in the Desert, which boasts a fabulous buffet breakfast.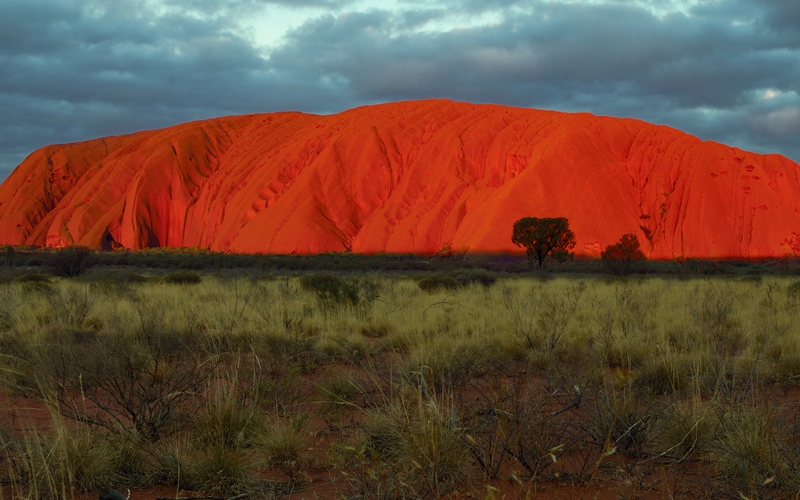 Snowy Mountains, New South Wales
Summertime in the Snowy Mountains is a well-kept secret. Once the snow has melted and the skiers and snowboarders have departed, the stunning alpine scenery reveals itself as rugged, dramatic and ripe for adventure. Activities which you just couldn't do during snow season are at their best in the warmer months; you can fish and swim in Lake Jindabyne and  go bushwalking through Charlotte Pass and Kosciusko National Park, where you can have a go at climbing Australia's highest mountain.    
Visit the Snowy Mountains over Christmas if: You're keen on bushwalking, camping, horseriding or mountain biking, and you love a good view.
Stay for: 2 nights or more.
Fly to: Canberra airport, then hire a car.
Distance from the airport: 175 km or just over 2 hours' drive.
Where to stay: The 4.5-star Novotel Lake Crackenback Resort & Spa is right on the shores of Lake Crackenback, and each room has a private balcony. The 4-star Rydges Horizons Snowy Mountains has lovely views of Lake Jindabyne, or you can stay at the 3.5-star Candlelight Lodge in the alpine village of Thredbo.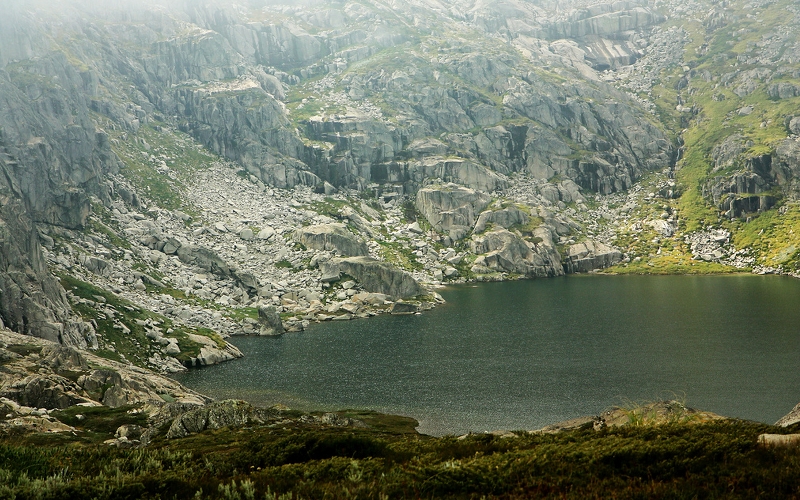 Hobart, Tasmania
It's Australia's second-oldest city, but Hobart is not just for history buffs (although there's plenty to see and do here if you're keen on colonial history); with its historic harbour, chic restaurants and friendly locals, it's the ideal place for a laid-back urban weekend away. Start off with a visit to the famed Salamanca markets and a walk along the waterfront, enjoy on-point food and fresh local produce, take a walking tour, or visit the incredible Mount Wellington, where on a clear day you can see far into the distance. Don't miss the incredible contemporary works at MONA, the Museum of Old and New Art – you could easily spend a whole day there.
Visit Hobart over Christmas if: You want to discover a new city with the heart of a country town.
Stay for: 1 night and 2 days or more.
Fly to: Hobart airport.
Distance from the airport: 18 km or about 20 minutes' drive.
Where to stay: The 3.5-star Customs House Hotel is a lovely sandstone pub with 23 guest rooms. Built in 1846, its right on the Hobart waterfront. For a self-contained stay, try the 4.5 star Old Woolstore Apartment Hotel, a lovingly restored sandstone building near the Tasmanian Museum and Art Gallery and Constitution Dock. The 4-star Travelodge Hotel Hobart is similarly well located, right in the heart of the city.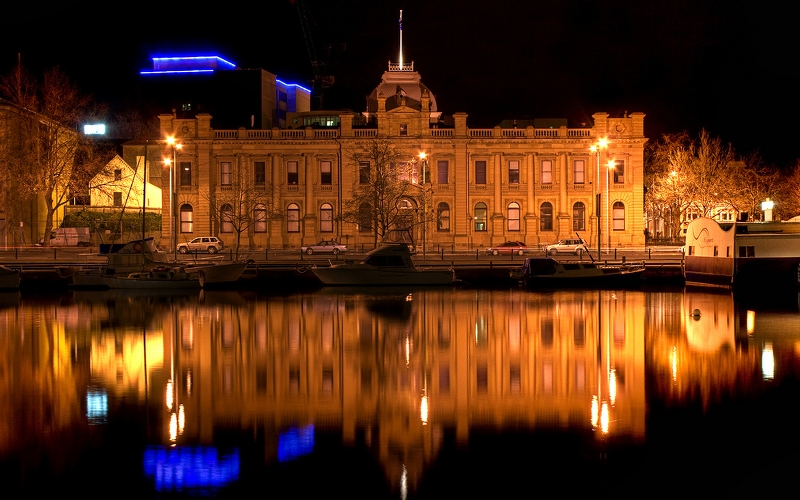 Mount Tamborine, Queensland
This beautiful part of the Gold Coast hinterland is truly a subtropical paradise. Known for its spectacular views, pretty walks, waterfalls and peaceful village atmosphere, the town and surrounding national park are both must-visits. Just an hour from both the Gold Coast and Brisbane, it's an ideal day trip if you're visiting either of those two cities, and it also makes for the perfect overnight getaway. Make sure you explore 'Gallery Walk', a street lined with local galleries, as well as the nearby Glow Worm Caves.
Visit Mount Tamborine over Christmas if: You want to get away from it all.
Stay for: 1 night.
Fly to: Brisbane airport or Coolangatta (Gold Coast) airport, then hire a car.
Distance from the airport: Just over an hours' drive from each.
Where to stay: If you're keen to hit the Gold Coast's beaches, stay in the St Tropez Apartments in Surfers Paradise. For complete comfort in the heart of Brisbane's South Bank, try the 4.5-star Mantra South Bank. And for breathtaking views from the mountains, stay in the 3.5-star Aaronlee Retreat at Mount Tamborine.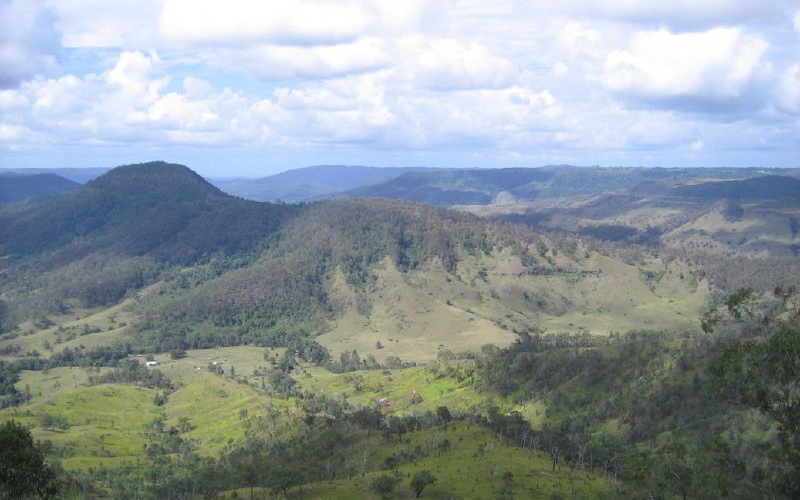 In need of more travel inspiration, check out more of Webjet's travel tips or get started and explore your own backyard by booking a cheap flight to Australia.