Planning a trip to the Gold Coast and unsure of how to spend your time in the popular holiday destination? Great news, when it comes to Gold Coast activities and experiences, you couldn't be more spoilt for choice. Home to everything from bushwalking tracks with spectacular views to beaches where you can swim, snorkel or simply relax, theme parks your little ones will love and markets where you'll find amazing local art, fresh produce and irresistible bargains to take home, there's certainly no shortage of things to see and do on the Gold Coast.
Check out our top 16 things to do on the Gold Coast and start planning your getaway!
16 Things to Do on the Gold Coast
1. Explore the Gold Coast's Theme Parks
Whether you're looking for thrilling rides, family-friendly experiences or unforgettable animal encounters, the Gold Coast's theme parks offer something to suit almost every age group and interest. Some of these theme parks also offer accommodation, perfect for those planning an adventure-filled getaway!
Get up close to impressive sharks, visit the adorable penguins and go on countless water rides at Sea World Gold Coast, or enjoy interactions with your favourite film and television characters at Warner Bros. Movie World, including the incredible Wonder Woman, the spooky Joker and the playful Bugs Bunny. Visit Dreamworld, the largest theme park in Australia, and enjoy more than 40 rides ranging from kid-friendly to heart-pumping, or cool off at Wet 'n' Wild Gold Coast and WhiteWater World. The options are endless!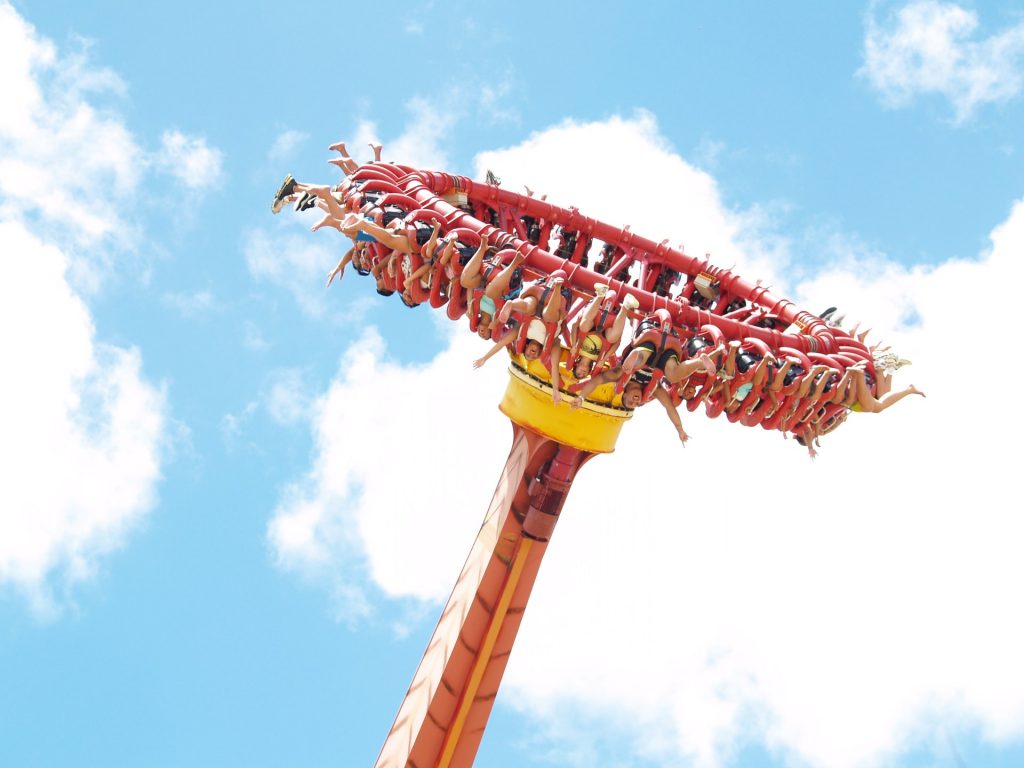 2. Surf, Swim and Relax at the Beach
Arguably one of the region's best assets, no trip to the Gold Coast would be complete without paying a visit to at least one of its fantastic beaches. Make the most of an east coast sunrise with a morning stroll along the sand, settle in for a picnic lunch beneath the warm Queensland sun or simply find a spot to sit and watch the waves roll in.
Head to Burleigh Heads Beach for a refreshing dip surrounded by beautiful greenery or choose Surfers Paradise Beach for a surfing afternoon you'll never forget. Looking for a family-friendly beach where your little ones can enjoy a safe swim? Try Tallebudgera Creek Inlet's calm blue waters. One thing is certain, on the Gold Coast, there's no shortage of great spots to swim, surf or simply laze in the sun.
3. Cuddle a Koala at Currumbin Wildlife Sanctuary
One of Queensland's earliest established nature-based tourist destinations, Currumbin Wildlife Sanctuary is a great place to encounter a wide variety of native Australian wildlife. Home to species spanning from koalas and kangaroos through to emus, echidnas and native birds, there's plenty to see and do across the park. 
Learn how vets and nurses care for injured animals at the Currumbin Wildlife Hospital, feed the colourful wild lorikeets or cuddle up with a koala for the perfect photo opportunity. Go behind the scenes with an Animal Keeper and learn exactly how the sanctuary's Training, Rehabilitation and Wildlife department works. Up for a thrilling adventure? Get your adrenaline pumping at the TreeTop Challenge, featuring 11 amazing ziplines, and discover the park from up above.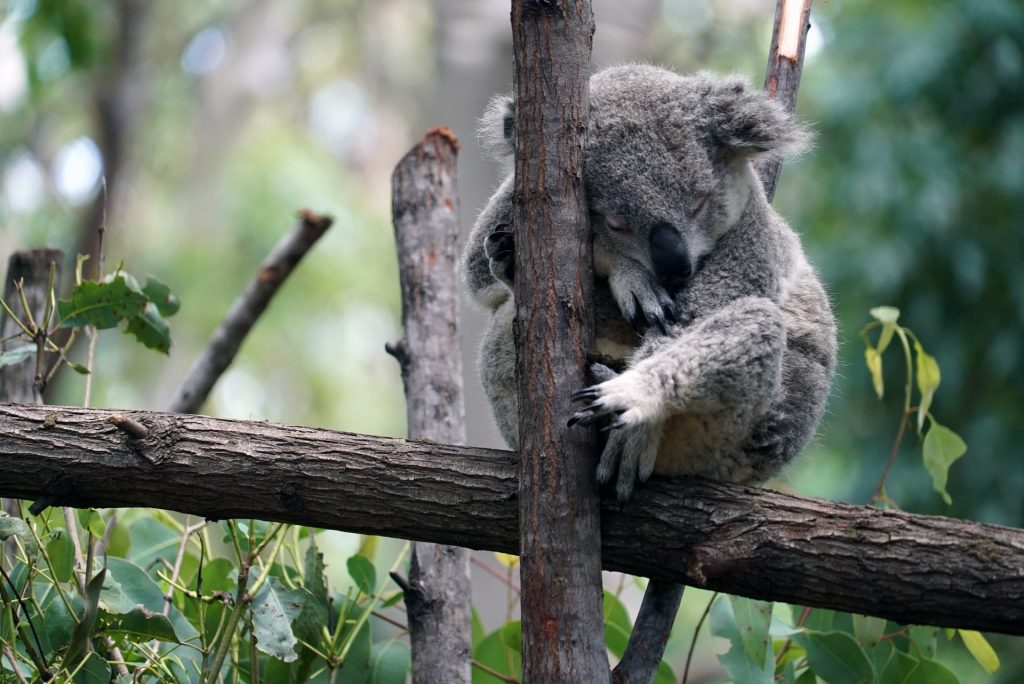 4. Enjoy stunning views at SkyPoint Observation Deck
Taking the title of Australia's only beachside observation deck, SkyPoint Observation Deck is the perfect place to soak up uninterrupted views of the Gold Coast's beaches, lush hinterland and beyond. Standing at 230 metres above sea level on levels 77 and 78 of the Q1 Building, a visit to the observation deck is a worthy addition to any itinerary.
You can access the top of the deck by lift or take the incredible SkyPoint Climb, a 90-minute climbing experience with several stops to admire the views, and a well-deserved Climber Certificate at the end. If you're just looking for a bite to eat, take a peek at SkyPoint Bistro + Bar's delightful menu, including breakfast options, gluten, vegetarian and vegan-friendly main meals and, of course, refreshing cocktails to sip on during your visit.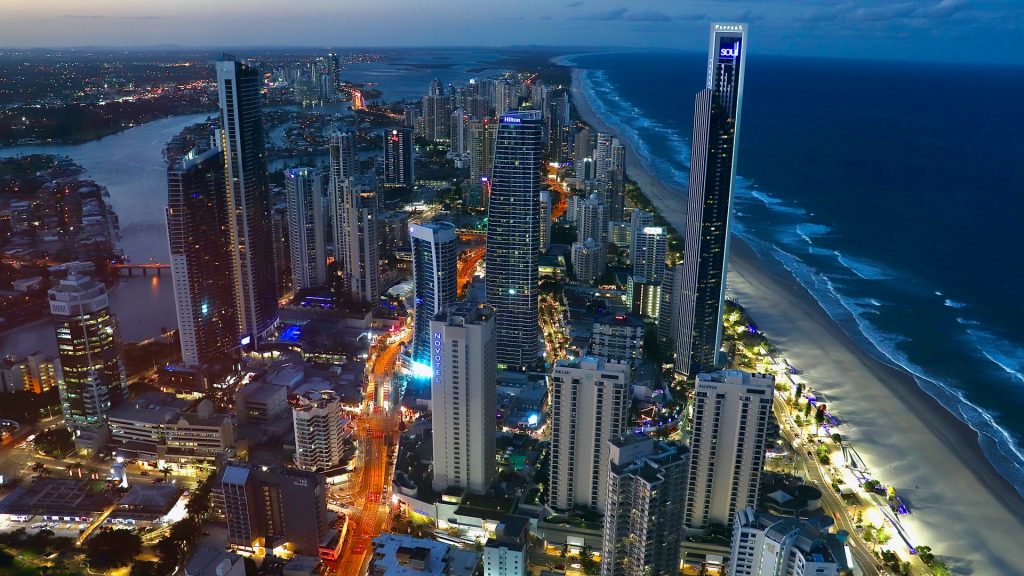 5. Spend Time Snorkelling the Reefs and Beaches
Although many of the region's attractions may be found on dry land, there's certainly more to the Gold Coast's natural beauty than first meets the eye. Snorkelling spots hidden below the surface offer a window into sea life, with brightly corals, anemones and all manner of reef fish calling the Gold Coast's waters home. Hire equipment and explore diving spots at your own pace, or join a guided tour and uncover some of the region's best snorkelling spots under the guidance of a local in the know.
Discover Palm Beach Reef's vibrant coral and incredible fish at Palm Beach (you might even spot a leopard shark!) or snorkel between rocks at Kirra Reef. Searching for a more secluded area for your snorkelling adventure? Head to Surfers Paradise to visit fish, octopus, dolphins and more at Narrowneck Reef. 
6. Explore the Gold Coast's Best Shopping Experiences
Whether you're on the hunt for high-end streetwear, the latest high end fashions, or garments created by up and coming designers, the Gold Coast's shopping precincts offer it all. From fashion, to homewares, to fresh produce, to incredible dining — the Gold Coast has earned its reputation for having some of the best shopping in all of Australia!
Shop all your favourite Australian and international brands at Pacific Fair Shopping Centre and Robina Town Centre, grab a bargain on big-name brands while outlet shopping at Harbour Town or stroll through The Vintage Market and enjoy the sun while shopping for second-hand items at the best prices. Whether you have a small budget or looking to splurge, you'll find plenty of ways to shop 'til you drop on the Gold Coast.
7. Unwind at the Gold Coast Regional Botanic Gardens
Located just 10 minutes from Surfers Paradise, the Gold Coast Regional Botanic Gardens offer the perfect excuse to head outdoors, get in touch with nature and discover fine examples of the unique plant life found locally, across Australia and in countries around the world. Covering 31 hectares, the gardens feature spectacular walking tracks, plenty of spots to settle in for a picnic, an off-leash exercise area for dogs and a number of beautiful themed areas.
Visit colourful butterflies and their favourite plants at the Butterfly Garden, wander through the Freshwater Wetlands and discover a variety of rose species at the Rose Garden. If you're on a family trip, make sure to stop by the playground and let the little ones run around and enjoy the swings
8. Go Hiking, Biking or Camping to Get in Touch With Nature
Beyond spending time on iconic beaches, there are plenty of other opportunities to go bushwalking in the Gold Coast and connect with nature across the region. Wander through lush rainforest and feast your eyes on some of the country's oldest trees in the Springbrook National Park, head to the Burleigh Head National Park to soak up great sea views, or set out on a coastal hike and spot migrating whales during winter and spring. Whether you're looking to spend time on the coast or in the Gold Coast hinterland, you're sure to be spoiled for choice when it comes to the area's natural beauty.
Those looking to spend a night or two out in the great outdoors can do it comfortably and in style, with Glamping Days Hire Company. The accommodation provider makes it easy to enjoy the beauty and tranquillity of the great outdoors, with all the luxuries you simply can't do without. Plus, they do all the planning, booking and setting up of your camp, meaning that on your arrival, all you're left to do is to check in at the campground, head to your campsite and unwind.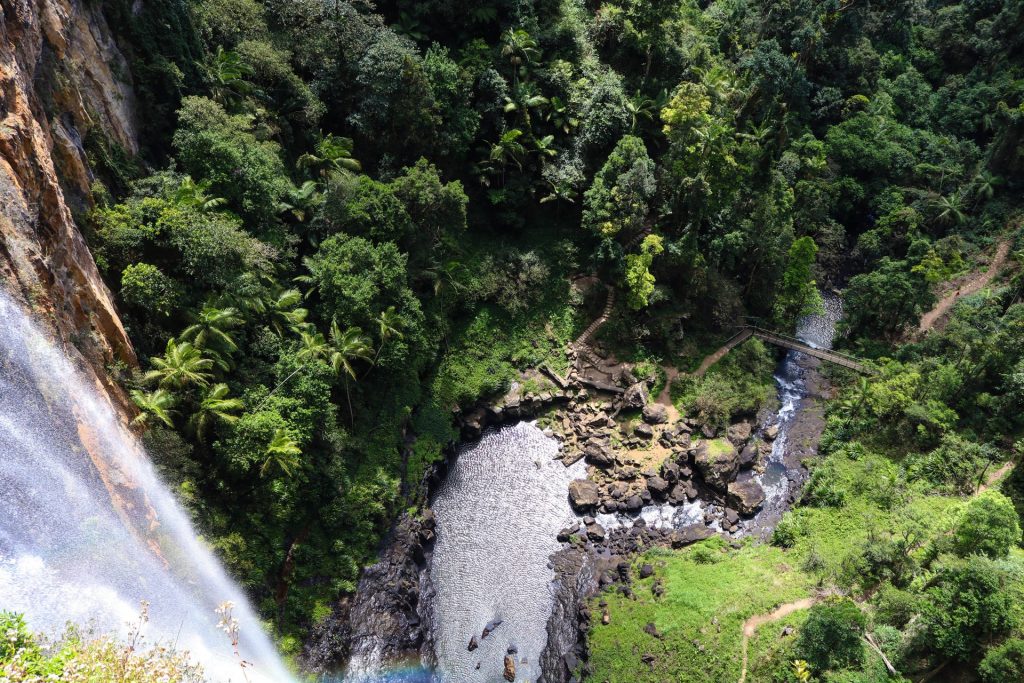 9. Browse Through Local Market Stalls
Stocking everything from fresh fruit and vegetables through to handmade crafts, souvenirs and locally designed garments, the Gold Coast's markets offer the perfect opportunity to shop up a storm. Held weekly, fortnightly or monthly, there are plenty of great markets to choose from.
Visit the Village Markets at Burleigh Heads to find the best boutique fashion and lifestyle items, grab a bargain at more than 400 market stalls at Carrara Markets, or support local artisans and small businesses at Surfers Paradise Beachfront Markets, Coolangatta Art and Crafts Markets or Broadbeach Art and Craft Markets.
10. Explore the Gold Coast's Booming Cafe and Restaurant Scene
In recent years, Palm Beach's food scene has grown with incredible speed, with more than 50 cafes and restaurants now scattered throughout the coastal suburb. In fact, you'll find some of the best specialty cafes in the Gold Coast (and Australia) are just around the corner from almost anywhere you go.
Just 15 minutes from Surfers Paradise, you'll find a wide assortment of eateries to enjoy across Palm Beach, including relaxed cafes and restaurants serving up everything from Modern Australian flavours to authentic European and Asian fare. Enjoy the convenience of five restaurants in one at The Collective, soak up the laidback local vibe at Wildernis Café + Bar, or settle in for an Italian feast at Balboa Italian.
Home to a wide variety of restaurants and cafes, there are plenty of great eateries perfect for settling into a hearty breakfast, a value-for-money lunch or evening meal on the Gold Coast. Please your palate with delicate Japanese fare, sink your teeth into rich French cuisine or sample one of the many other international dishes included on the region's menus. From dinner with the whole family through to brunch with friends, there are more than enough opportunities to truly tantalise your tastebuds.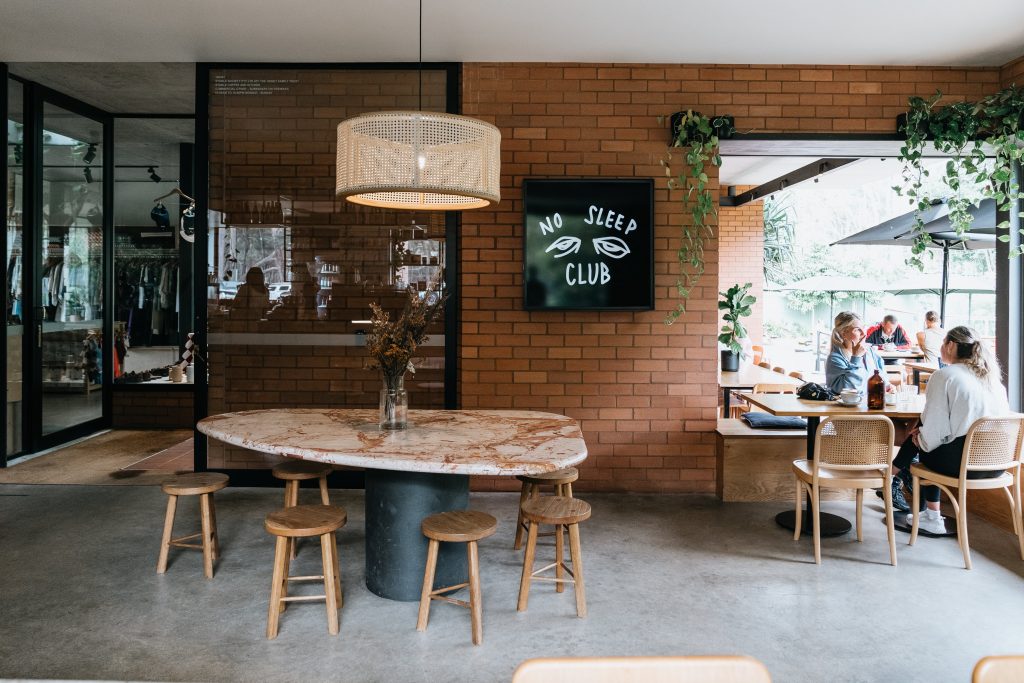 11. Learn About the Gold Coast's Indigenous Heritage
Take some time out to soak up your surroundings and learn more about the Gold Coast's natural history and Indigenous heritage with Jellurgal Cultural Tours, or take the opportunity to meet a variety of native Australian wildlife species at David Fleay's Wildlife Park. If you'd prefer to set out on a self-guided adventure and experience the region firsthand, hire a kayak and embark on a relaxing paddle on the waters of Tallebudgera Creek.
For a more laid-back day of learning about local Aboriginal culture, get involved in one of the many educational initiatives organised by The Yugambeh Museum, Language and Heritage Research Centre or visit Jellurgal Aboriginal Cultural Centre, the only dedicated Aboriginal cultural centre on the Gold Coast.
12. Spend the Day Chasing Waterfalls
Although it is perhaps best known for its surf, sand and beautiful beaches, the Gold Coast's hinterland, found less than an hour from the region's coastal hub, is also home to an abundance of natural beauty. Captivating and awe-inspiring, the hinterland's waterfalls are among its must-see attractions, especially for nature lovers.
Discover the mesmerising subtropical rainforest at Morans Falls, located in the Lamington National Park, during a 4.4km, grade 4 walking track, have a swim at the Cedar Creek Falls, located only a 50-minute drive away from Surfers Paradise, or stop for a picnic with a view at one of the falls along the Box Forest Circuit.
13. Get Crafty in Palm Beach
Whether you happen to love everything craft-related or are looking for your newest hobby, The Craft Parlour in Palm Beach has you sorted. Offering half-day, full-day and multi-day creative workshops, the studio provides a warm and welcoming environment for learning everything from knitting and screen printing through to leatherwork, shibori (a Japanese fabric dyeing technique) and jewellery making. Pay a visit by yourself or with friends, and discover some fantastic ways to harness your inner creativity.
For those travelling with little ones, The Craft Parlour offers a variety of craft workshops for kids, as well as craft kits you can take home for a fun family activity. The studio also organises craft parties, from baby showers to team-building events, adult parties and more.
14. Explore the Gold Coast on a Bike
While it's tempting to spend the day lazing on the beach, there's so much to see and experience across the Gold Coast by bike. Allowing you to head off the beaten track, soak up some incredible views and stop wherever you feel, it's a fantastic opportunity to get to know the area. 
Get your fix of brilliant coastal beauty as you follow the 48 km Darren Smith Memorial Route from Coolangatta to Paradise Point, or try Currumbin Valley for a taste of road cycling. If you'd rather head off-road, a variety of world-class downhill, enduro and BMX courses are just waiting to be explored. If you're interested in the region's trails and cycling events, find out more about road cycling and mountain biking on the Gold Coast before you arrive.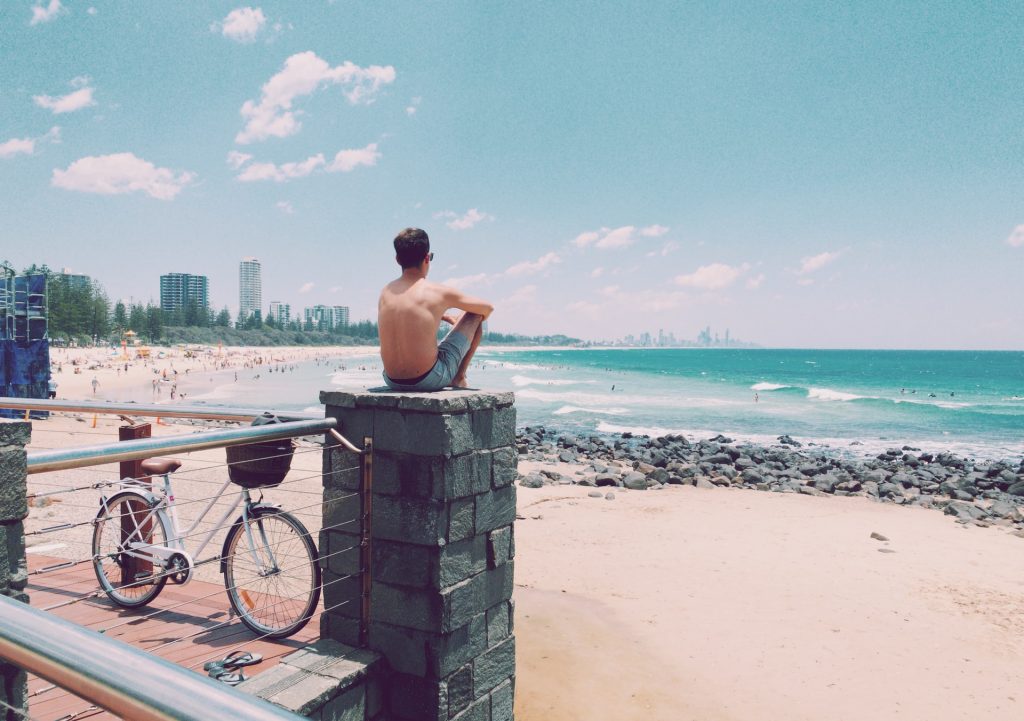 15. Tour Local Craft Breweries
The craft beer scene has well and truly exploded on the Gold Coast, with a number of breweries, including the Burleigh Brewing Co., Balter Brewing Company and Black Hops Brewing, now operating across the region. Serving up classic ales, innovative brews and more, there's a beverage on offer to suit almost every taste. 
If you love a good tipple, guided brewery tours are available from companies such as Crafted Coast or Hop On Brewery Tours, allowing you to sample the Gold Coast's best brews without having to worry about transport or planning your day. Time your visit right and you'll have the opportunity to try some of the most amazing Australian brews while listening to live music at the Crafted Beer & Cider Festival, in Broadbeach.
16. Stretch Your Stresses Away
Bordered by beautiful beaches, there's no better setting for a yoga session than the glittering Gold Coast. Try your hand at a standup paddleboarding yoga class at Pure Aloha Yoga in Burleigh Heads, indulge in a spot of anti-gravity yoga at Mermaid Waters' Yoga Shed or take a class overlooking the water at BSKT Yoga at Mermaid Beach. 
Offering a variety of yoga styles, there's a studio to match almost every preference. If yoga really isn't your favourite activity, consider a relaxing float therapy or infrared sauna session at the Freedom Float Centre in Burleigh Heads.
Ready to start planning your Gold Coast itinerary? No matter if you're hoping to spend hours lazing under the sun, go on the ultimate shopping spree, get your foodie mode on (or all of the above), the Gold Coast has something for everyone. Discover cheap flights, hotel rooms and holiday packages with Webjet!