Typically seen as the domain of Australia's top politicians, Canberra and its suburbs also play host to a wide variety of child-friendly attractions. Whether you're travelling to Canberra for the school holidays, a weekend away in the nation's capital with the family, or just a day trip — there's plenty of great things to do in Canberra for everyone.
Choosing what to do during the school holidays can be daunting as it is. A trip to Canberra can even be treated as a bit of a joke — it's the place most people go on school trips after all. But Canberra is actually fantastic for kids and has loads of places to entertain them for the day. Check out our picks of the top 10 fun things to do in Canberra with kids and have a great time with your little ones these school holidays.
10 Best Places to Take Kids in Canberra
1. Questacon, Parkes
Address: King Edward Terrace, Parkes ACT 2600
Instagram: @questacon
Opened in 1988, Questacon (formally called Questacon – National Science and Technology Centre) is the perfect place to open your children's minds to the world of science. Aiming to promote a greater understanding of science and technology, the centre plays host to a great selection of interactive exhibits and captivating shows that are sure to keep the whole family entertained. 
From animals and dinosaurs through to the human body and outer space, the centre introduces a wide variety of intriguing topics. For kids between the ages of 3–6, the museum organises Science Sprouts adventures, which are role-playing experiences where children can participate in science experiments, and Science Time — an interactive activity perfect for little ones to explore science and the world around them.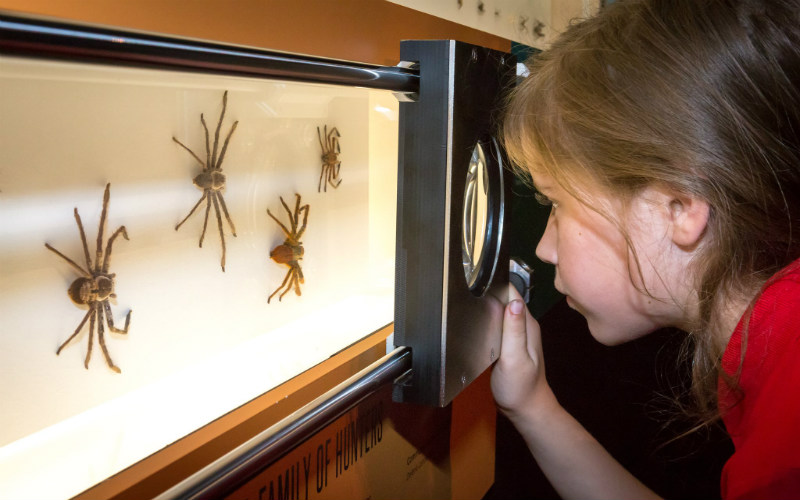 2. Australian War Memorial, Campbell
Address: Treloar Cres, Campbell ACT 2612
Instagram: @awmemorial
Although the topic of war might be a bit mature for young children, the Australian War Memorial offers a more child-friendly introduction to Australia's military history through the Discovery Zone. The Discovery Zone is divided into 5 areas, with each representing an area of Australia's modern military history, from World War One through to more recent peacekeeping missions. 
Each interactive area of the Discovery Zone offers plenty of opportunities for your little ones to explore: from walking through a Cold War submarine from the 1960s, to building a bridge with soft blocks and watching virtual cars travelling over it, and even learning how Australians in the Western Front in France used to communicate using Morse code. There's plenty of fun for kids of all ages.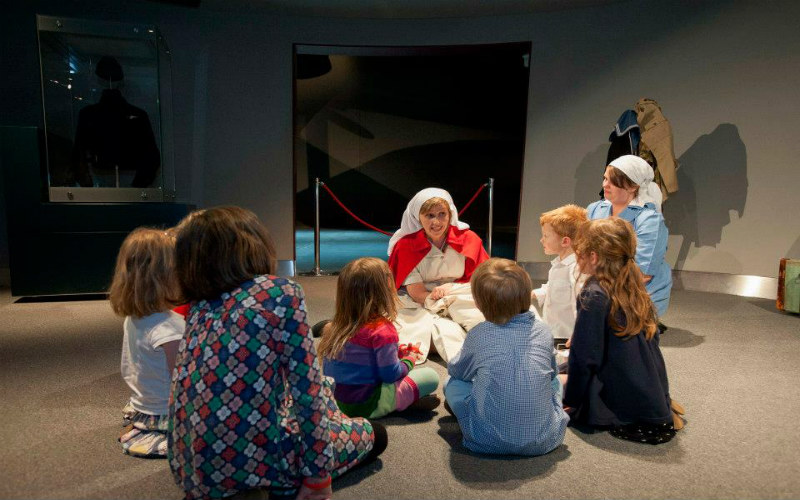 3. Cockington Green Gardens, Nicholls
Address: 11 Gold Creek Rd, Nicholls ACT 2913
Instagram: @cockingtongreen
First opened in 1979, Cockington Green Gardens have developed into a true Canberra icon, and have sparked the imaginations of children for over 35 years. Wander through the garden's manicured gardens and surroundings. Discover a collection of handmade miniature buildings inspired by real English homes, businesses and iconic structures. Then take a ride through the grounds aboard a miniature steam train. 
Make sure to also visit Cockington Green's international garden to discover La Boca and Casa Vega. La Boca is a model town is of a popular neighbourhood in the Argentinian capital of Buenos Aires known for its history and cultural significance. Casa Vega is a model of a 19th-century countryside property in Central Chile, that perfectly showcases the traditional Spanish Colonial style.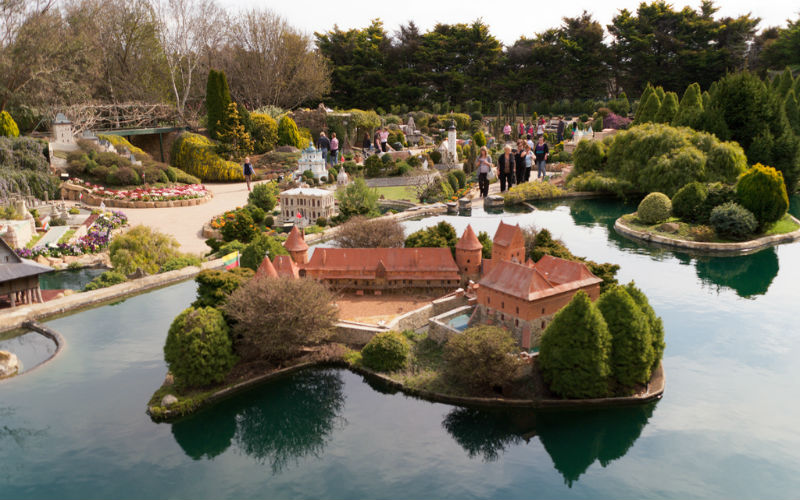 4. National Dinosaur Museum, Nicholls
Address: 6 Gold Creek Rd, Nicholls ACT 2913
Instagram: @nat_dino
Home to 23 complete skeletons and over 300 individual fossils, the National Dinosaur Museum takes the title of the largest permanent display of dinosaurs and prehistoric fossil material in Australia. Perfect for little scientists and dinosaur lovers of all ages, the museum offers an interesting window into earth's past — allowing visitors to come face to face with creatures that lived millions of years ago.
After learning about prehistoric animals and plants in the main exhibition, head outside for a stroll around the Dinosaur Garden. Here you'll find life-like fibreglass models of several species, including Stan, an incredible 20-meter long and 6-meter tall dinosaur. The National Dinosaur Museum also hosts birthday parties, with unique activities like fossil casting and dinosaur excavation. If you have a little paleontologist at home, this will make for a birthday they'll never forget!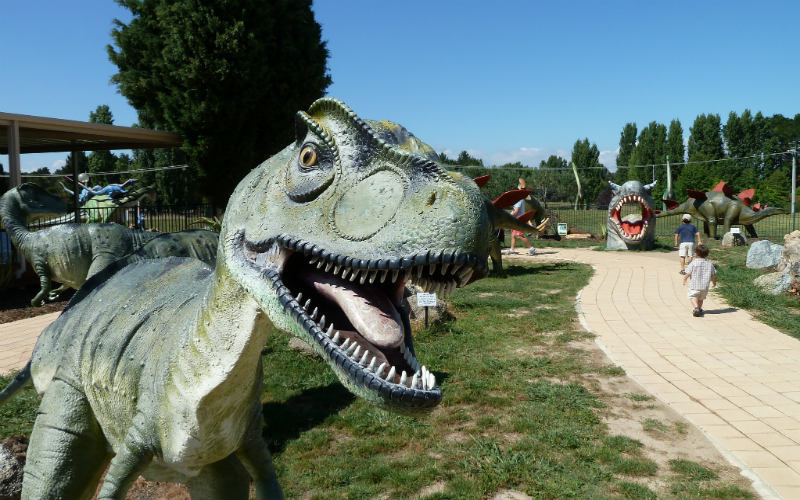 5. National Museum of Australia, Acton
Address: Lawson Cres, Acton ACT 2601
Instagram: @nationalmuesumofaustralia
Boasting an exciting school holiday program and a number of child-friendly spaces, The National Museum of Australia is a great place to explore with the kids at any time of year. From exhibitions focused on Indigenous heritage and world history, through to cultural celebrations and showcases of popular culture, there's never a shortage of things to see and do across the museum.
Home to more than 210,000 objects that represent Australia's heritage dating back to the 1800s, this is the perfect place for your kids to learn all about the diverse stories of the country. During your visit, make sure to tour the Christina and Trevor Kennedy Garden — a colourful outdoors space with mosaic plantings and an amphitheatre where performances are held.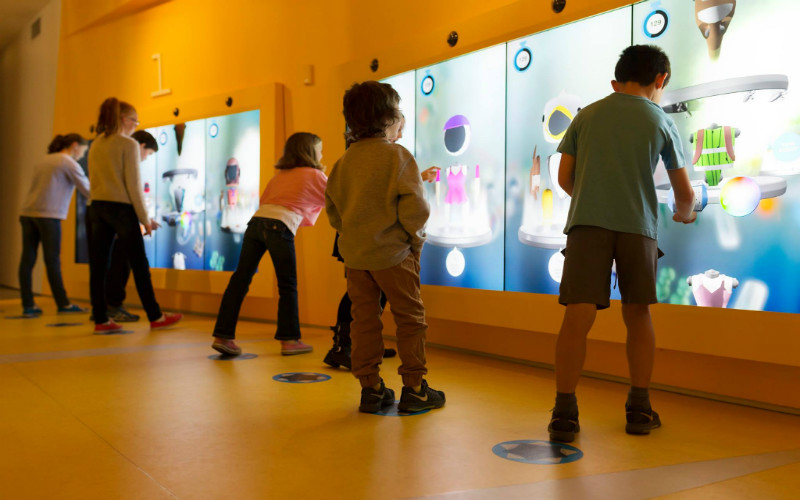 6. CSIRO Discovery Centre, Acton
Address: N Science Rd, Acton ACT 2601
Instagram: @csirogram
Another great destination for budding young scientists, the CSIRO Discovery Centre puts children in touch with the history and importance of science in Australia. Through self-guided exhibitions and interactive displays, kids are able to encounter everything from medical advances and new technology, to the latest food and nutrition developments.
At CSIRO Discovery Centre, your kids will have the opportunity to conduct their own environmental investigations at the Ecology Lab, solve mysterious crimes at the Collections Forensics and investigate a food adulteration scam at DNA to the MAX. Find the activities that are suitable for their ages and have fun playing scientists for a day!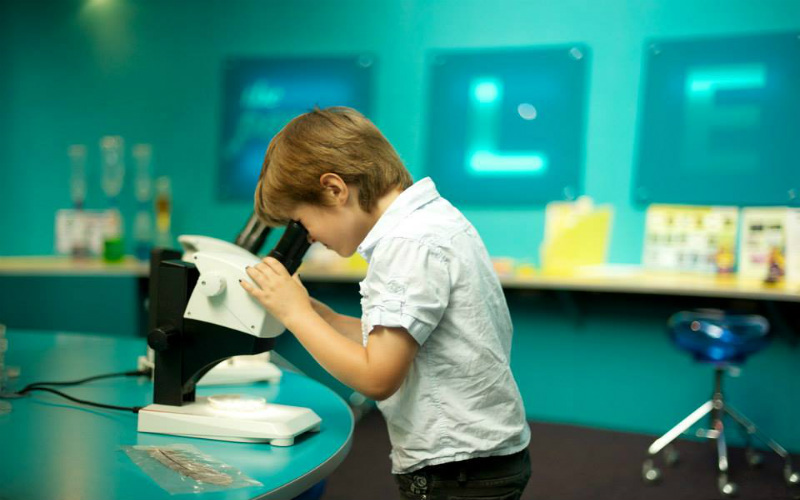 7. Australian National Botanic Gardens, Acton
Address: Clunies Ross St, Acton ACT 2601
Instagram: @anbgalive
With a collection of around 75,000 individual specimens from over 4,500 different species, it comes as no surprise that the Australian National Botanic Gardens is host to the world's most comprehensive display of living Australian native plants. 
Providing the perfect opportunity to stretch the legs of your little ones and enjoy some time amongst nature, the gardens are home to scenic walks, such as the Who Did That? Children's Trail. This is an easy 30-minute walk with activity stations along the way, where kids can learn all about animal survival, biodiversity and pollination. The gardens also host a number of great events and lots of picturesque picnic spots, including the Eucalypt Lawn, where you can sit back and relax, surrounded by over 70 different types of eucalypts.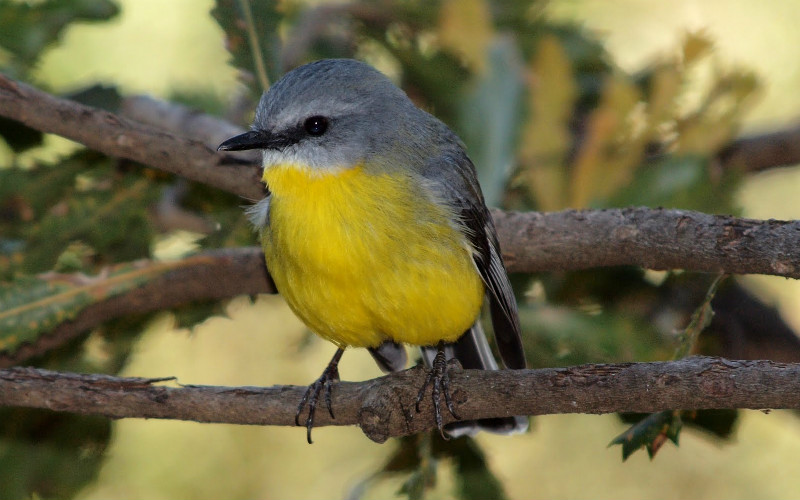 8. National Zoo and Aquarium, Yarralumla
Address: 999 Lady Denman Dr, Yarralumla ACT 2611
Instagram: @nationalzoo
Just five minutes from the centre of Canberra, the National Zoo and Aquarium offers the opportunity to come face to face with a wide array of native and exotic animals. Here you'll find all sorts of creatures, from the furry and fluffy through to the scaly and slimy. Australia's only combined zoo and aquarium, the wildlife park runs informative guided tours and provides children over the age of 12 with the chance to hand-feed lions, tigers and other wild animals at an extra cost.
Go on an African Savannah Safari to feed giraffes and pat rhinos, book a Roarsome Tour to discover some of the most amazing endangered species on earth, and meet a fully grown adult cheetah for a one in a lifetime experience. For kids that want to learn more about how a zoo operates, the National Zoo and Aquarium organises 'Keeper For A Day' sessions, where children aged 3–10 can be true zookeepers for 3 hours, and help clean, feed and make toys for the animals.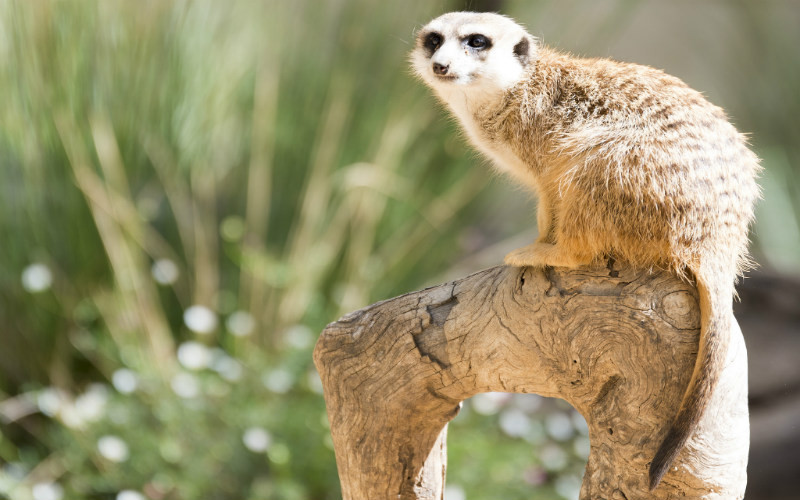 9. National Arboretum, Molonglo Valley
Address: Forest Dr, Molonglo Valley ACT 2611
Instagram: @nationalarboretumcanberra
Covering 250 hectares, the National Arboretum Canberra is home to 94 forests of rare, endangered and symbolic trees from across the country and the world. Comprising over 44,000 trees from more than 100 countries, there's no shortage of stunning scenery, with a number of walking trails winding their way through the grounds. 
Young ones of all ages will love the botanic inspired Pod Playground which is home to giant acorn cubbies, nest swings and great views. Take them on a free, 20-minute Welcome Walk where they'll learn why the Arboretum exists — or if your kids are 12 or older, book a 1-hour Forest Walk amongst the trees. To finish off the day, have a barbecue at the Himalayan cedar forest or a picnic with a view at the Dairy Farmers Hill.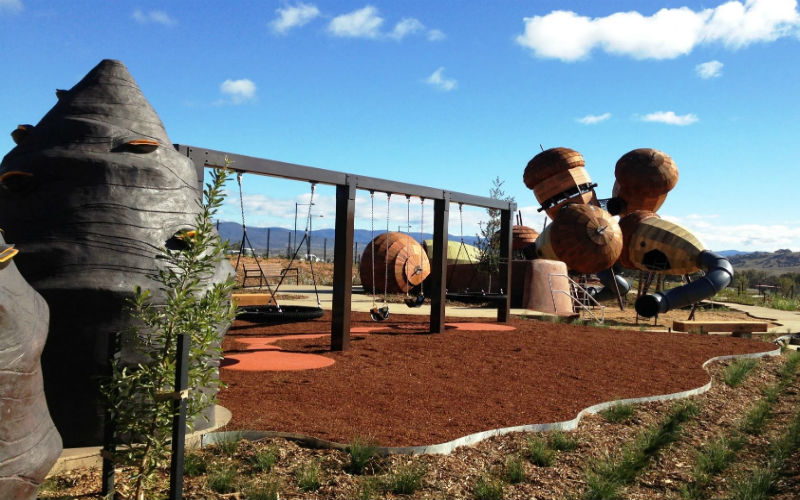 10. Canberra Railway Museum, Fyshwick
Address: 7 Geijera Pl, Fyshwick ACT 2604
Facebook: Canberra Railway Museum
Offering a window into Australia's transport history, the Canberra Railway Museum boasts an impressive collection of historic locomotives, carriages and railway memorabilia. Whether your kids are mad about trains, or you're simply looking for something that's a little out of the ordinary, the museum presents a great opportunity to discover how railway travel has developed throughout the past few hundred years. 
If you're planning a visit, be sure to keep an eye out for Australia's oldest and heaviest steam locomotives. From the first train ever brought to Canberra in 1914, to the first express to run between two cities in Australia, all of the carriages are open for the whole family to explore and learn a variety of fascinating stories.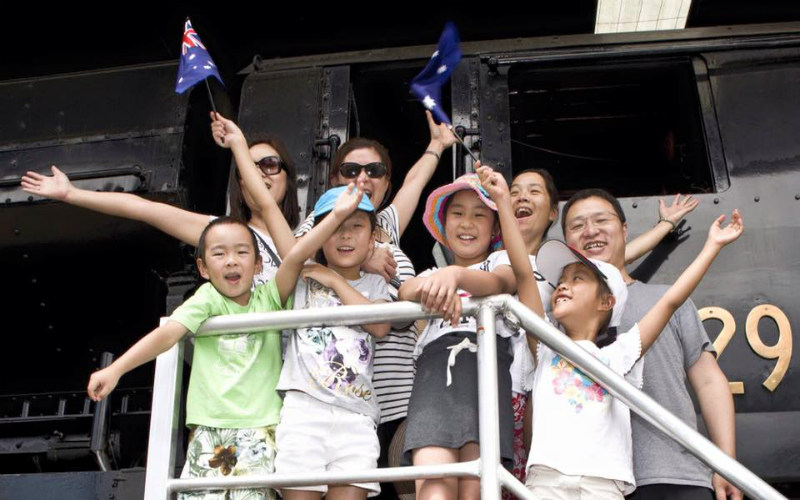 Planning your own family holiday to Canberra? Find, compare and book a great range of flights to Canberra and hotels with Webjet.