New Zealand is home to some of the world's most romantic landscapes and can certainly create a spark if you know the right places to look. There's plenty of romantic things to do in Auckland to set the mood – from lazing by Auckland's spectacular Harbour in all its glory or enjoying the company at an undiscovered gem around the city.
Here are our picks for the top 10 romantic things to do in Auckland, New Zealand.
Catch a flick at Silo Park Cinema
Silo Park is one of the best nights out in Auckland, and really sets the mood on a warm summer's night. With an open-air cinema on the waterfront held every Friday night from December to March, Silo Cinema hosts a packed program of films from recent blockbusters, childhood classics, thought-provoking documentaries and local New Zealand productions
Best of all, films are screened on a former cement silo against a backdrop of the Auckland Harbour, proving a truly romantic setting.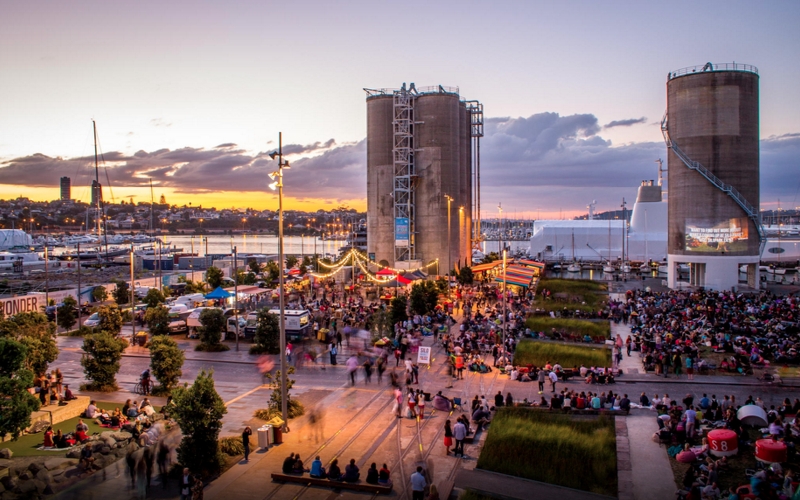 Spend the afternoon in Auckland Botanic Gardens
Home to over 10,000 species of plants from around the world, there's always something in bloom in Auckland Regional Botanic Gardens. A walk around the enchanting gardens will take you less than an hour if you walk quickly but it's easy to get lost in the vibrant colours and breathtaking manicured gardens on display.
Auckland's Botanic Gardens are a 25 km trip out of the city but are well worth the journey, especially if you're craving regional air.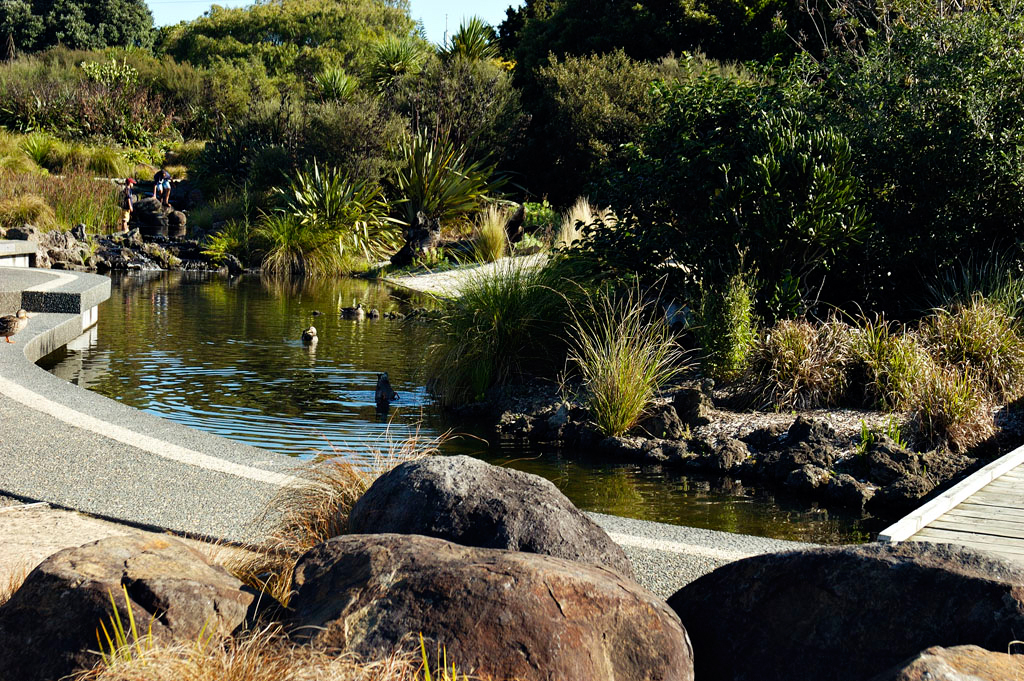 Skywalk at Auckland Sky Tower
If you're looking for an activity that is one part romantic and three parts adventurous, take on the Auckland Sky Tower and see the city from what is undoubtedly its most breathtaking view point. While this may not be the intimate outing you had on the books, it's perfect for a couple of thrill seekers.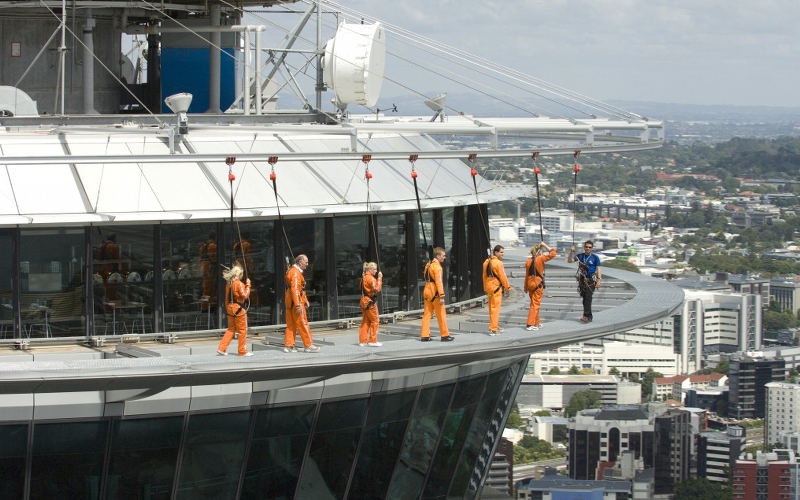 Visit Auckland Art Gallery Toi o Tamaki
With such an extensive collection of modern art, this is one attraction where even if you have different tastes in art, there's sure to be something you can both enjoy.
Compelling visual arts experience, indulge your sights, sounds and senses in this truly remarkable collection of international and New Zealand art. Entry is free as well, so you can impress without blowing any serious cash.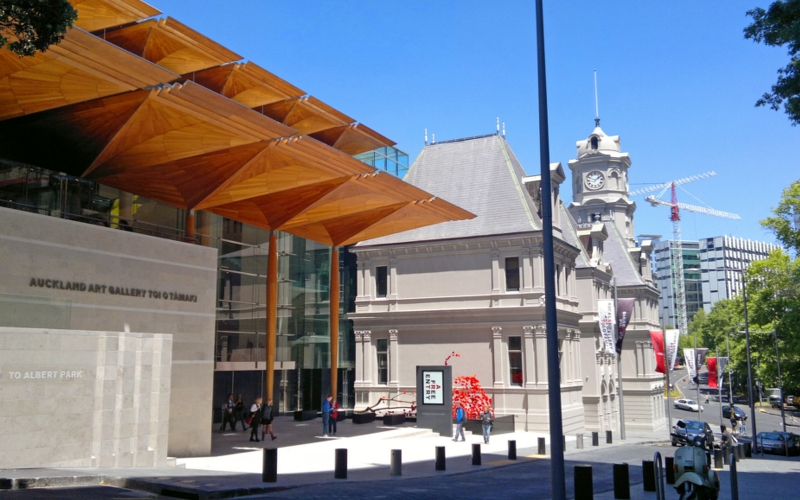 Take a Waiheke Wine Tour
Couples can hire a private tour and have the vehicle to themselves, and visit the vineyards of Waiheke Island on your own personalised itinerary. If you're celebrating a special anniversary or have a great reason to celebrate, there's nothing more romantic than spending your day in the Waiheke vineyards with a glass of red.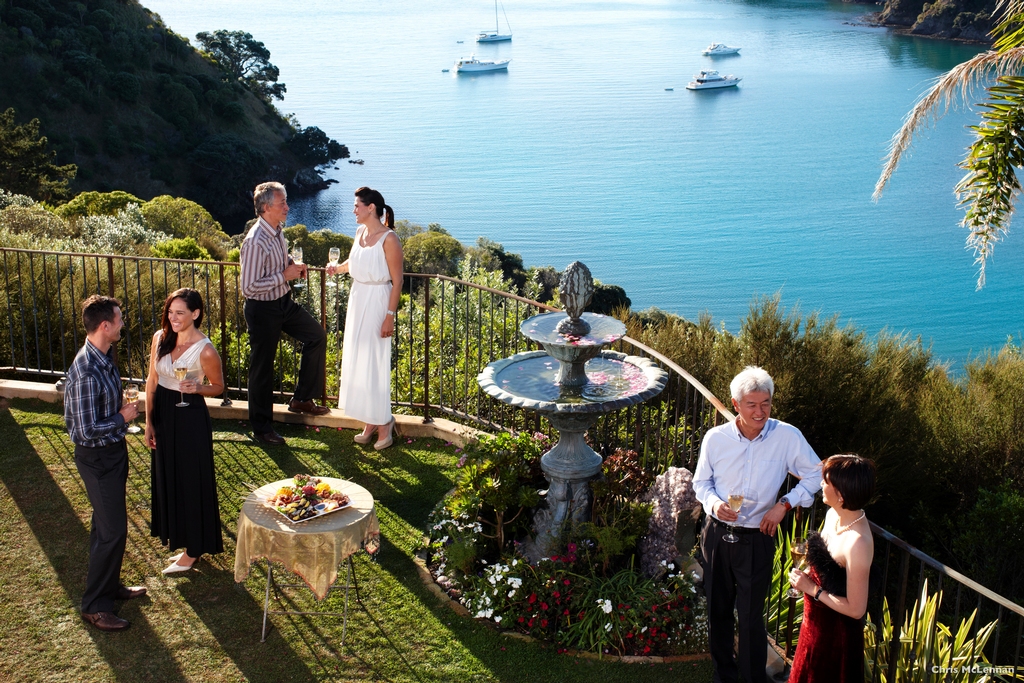 Hop aboard a Hauraki Blue Lunch Cruise
Have lunch aboard the largest cruising ship permanently based in New Zealand. Your afternoon will move a whole lot more slowly aboard Ipipiri, the cruise catamaran which leaves from Viaduct Harbour at 11:00am.
Enjoy the fish of the day, and take in highlights of Waitemata Harbour. On the cruise you'll pass spectacular sights including the Auckland Harbour Bridge, seaside suburb Davenport and lookouts of Mt. Victoria, North Head, Bean Rock Lighthouse and Bastion Point.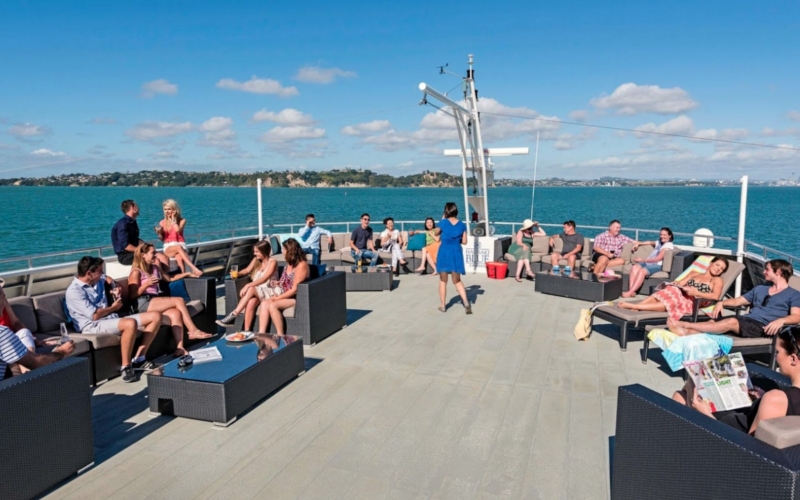 Spend the afternoon at Mission Bay
Most accessible urban beach from downtown Auckland – combining a sheltered white sand beach with plentiful grassy spots ideal for a picnic. The beach is only a stones throw from a strip of popular haunts including many charming cafes, restaurants and bars.
For a spectacular vantage point to share with a loved one, Michael Savage Memorial's hilltop spot is home to a lovely garden and unparalleled views across the Waitemata Harbour through to Rangitoto Island.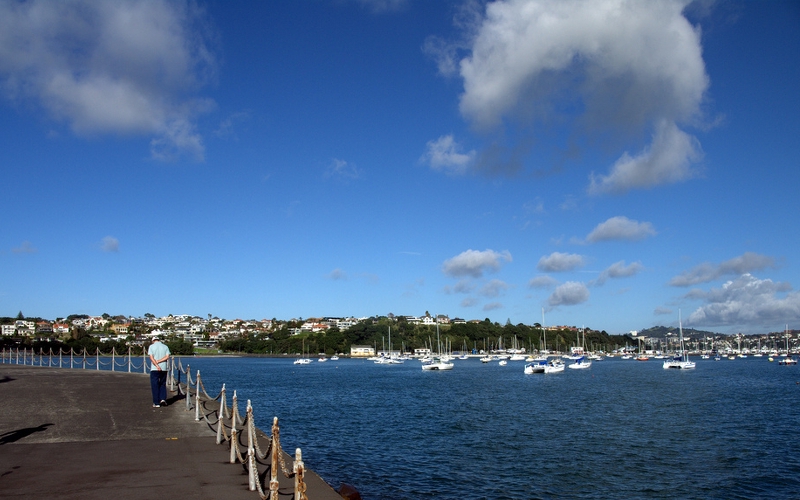 Join a day tour to Waitomo Caves and Rotorua
If you're looking to head out of Auckland, there are daily departing sightseeing tours to Waitomo and Rotorua.
The Waitomo Caves are world renowned and boat tours gently carve through 120 years of cultural and natural history. There's something truly enchanting about floating through a small cave canal under thousands of glowworms which light up the cave ceiling.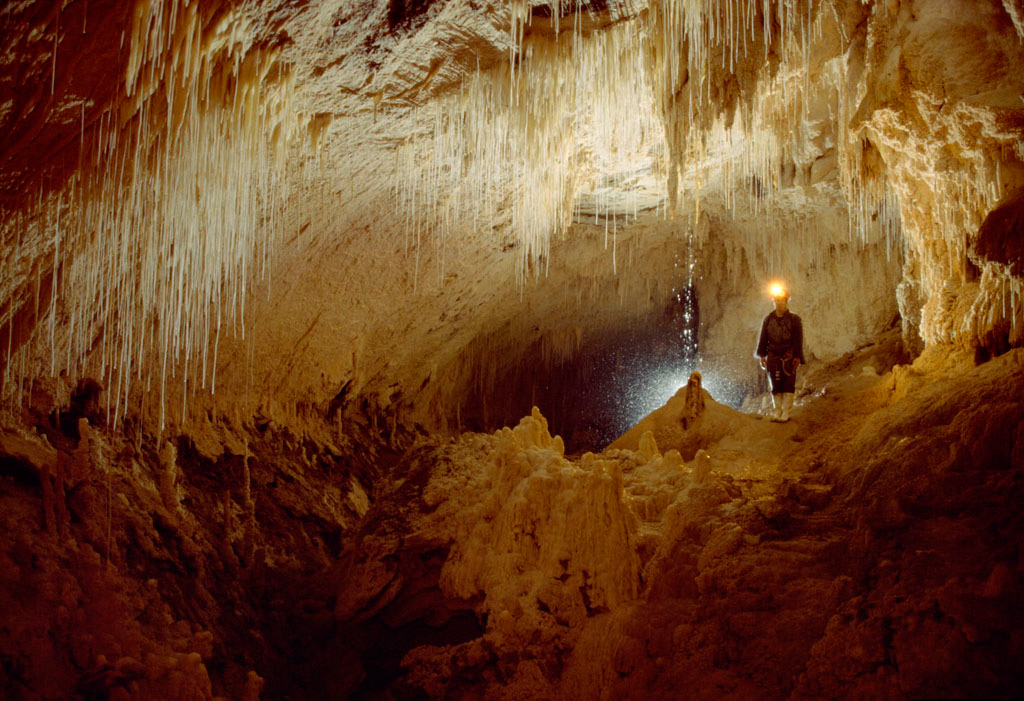 See Auckland from above on a scenic flight tour
From seaplanes to helicopters, if you want to see Auckland by air there's plenty of scenic tours available for you to do so. If you're impressed by Auckland's views by land, just wait until you see them from the air.
This is an activity not for the faint at heart or scared of heights. Fly over city landscapes and enjoy Auckland's beautiful sparkling harbour from high up in the air. Scenic flights are typically pricey but for a special occasion, there's nothing else like it.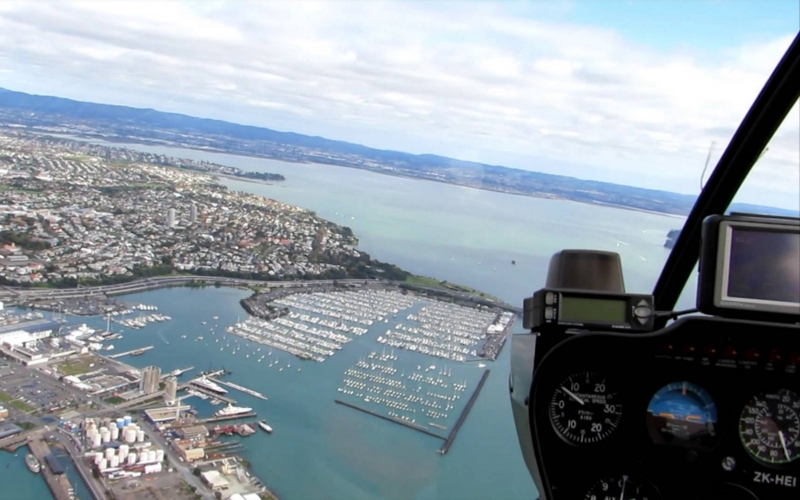 Dine by the waterside at Viaduct Harbour
With over 30 bars and restaurants to choose from, Viaduct Harbour is undoubtedly one of Auckland's most popular dining and entertainment hubs. There's nothing quite like having a drink by the marina during the day or dropping in for dinner and a nightcap at one of the many fantastic bars around the waterfront.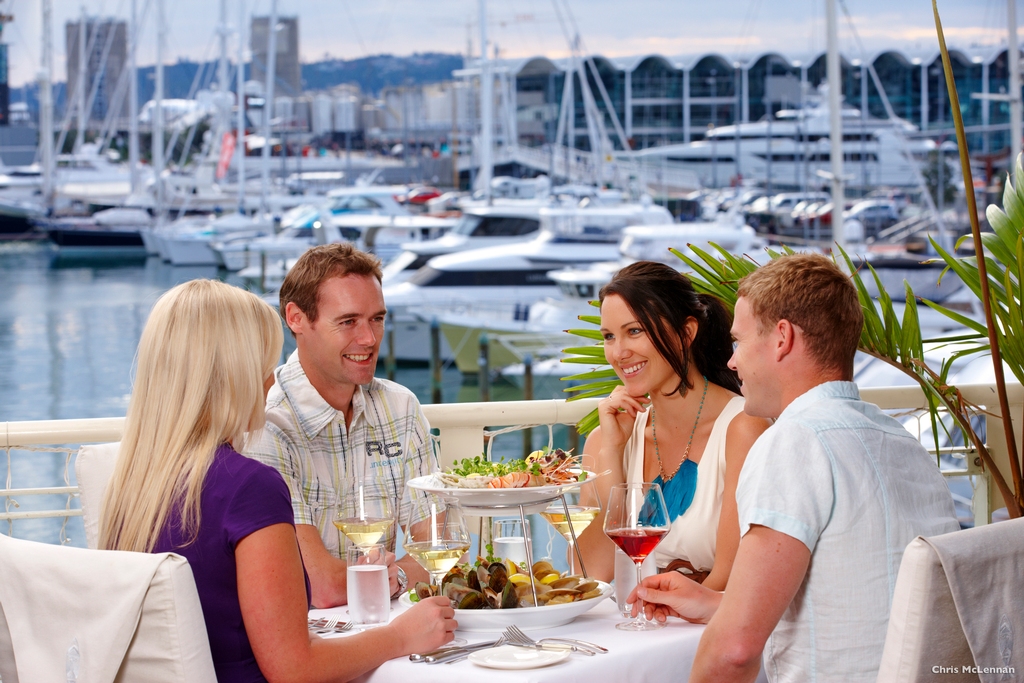 Make your way to Auckland for a romantic getaway with Webjet's cheap flights and great accommodation options in Auckland.