Home to dozens of national parks, there are plenty of opportunities to reconnect with nature across Victoria. From breathtaking coastal spots to vibrant sand dunes and ethereal rainforests, there is all manner of landscapes to discover.
Whether you're flying to Melbourne for a longer holiday but want to see more than just the city or are a local looking for new nearby spots to discover, a journey into the most treasured parks in Victoria is certain to delight.
With so many national parks scattered across the state, we've narrowed down the field to our top six national parks. So if you're itching for an outdoor adventure surrounded by nothing but beautiful greenery, lace up your walking shoes and check out our favourite parks in Victoria below!
Best National Parks in Victoria
1. Wilsons Promontory National Park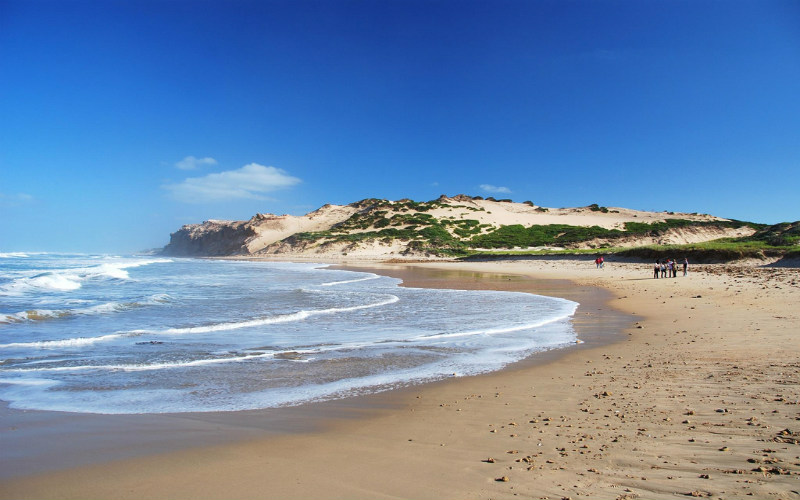 Situated on the southernmost tip of mainland Australia, around two and a half hours from Melbourne, Wilsons Promontory National Park is said to be Victoria's largest coastal wilderness area and many refer to it as 'The Prom.'
The park is home to an abundance of native wildlife and extends across granite mountains, lush rainforest, secluded beaches and open forest. There's plenty to see and do on both land and in the water, with bushwalking, canoeing, snorkelling, diving and surfing proving to be popular pastimes for the park's visitors. There is also a camping and caravan site where travellers can stay overnight, perfect for a weekend getaway in Victoria or even a longer holiday.
While exploring Wilson's Prom, be sure to stop by any of the hidden beaches along the coast, from Whisky Bay to Norman Beach and Keijsers Beach, and for the most impressive panoramic views of the area, climb up Mount Bishop or Mount Oberon. Don't forget to snap a couple of photos once you get to the top!
2. Grampians National Park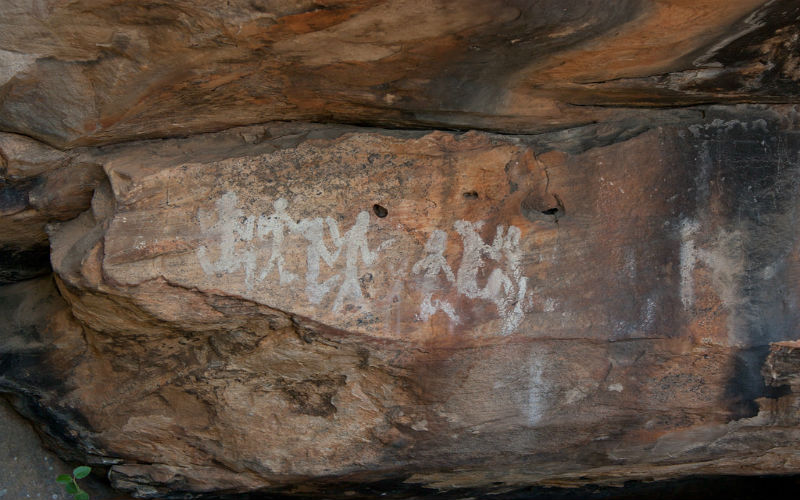 A popular holiday destination, Grampians National Park boasts over 150km of walking tracks that wind their way through sandstone mountain ranges, established forests and colourful wildflower displays.
Located to the northwest of Melbourne, the park is home to one of the richest Indigenous rock art sites in south-eastern Australia, over a third of the state's endemic plant species and a variety of native birds and animals. Those keen on a bushwalk have several trails to choose from: the Pinnacle walks are two of the most popular and will take you straight to the Pinnacle lookout, one of the best vantage points in the park, but there is also the adventurous Mount Stapylton Walk or the 160-km Grampians Peaks Trail if you're up for a multi-day hike.
The Grampians National Park is also home to one of the largest waterfalls in Victoria, MacKenzie Falls and while swimming is not permitted, the majestic view and soothing sound of the water falling from up above are definitely worth checking out.
3. Dandenong Ranges National Park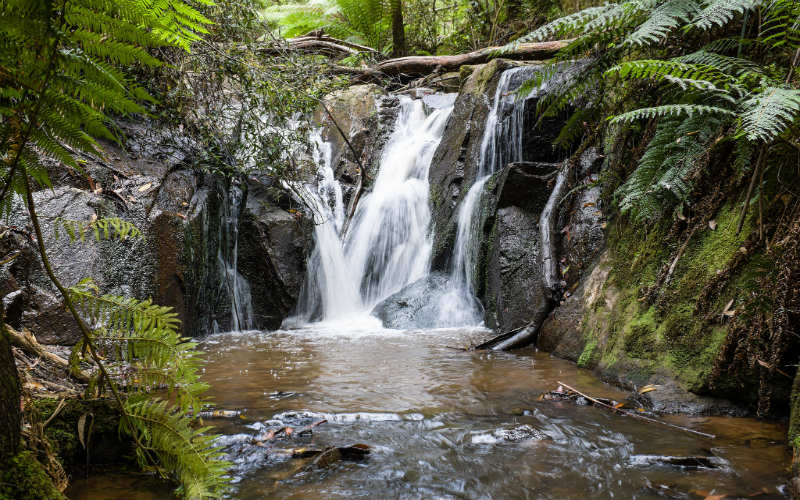 Home to an abundance of native birdlife, including kookaburras, cockatoos and crimson rosellas, the Dandenong Ranges National Park spans across fern covered gullies, ethereal waterfalls and four of the largest areas of remaining forest in the Dandenongs.
Loved by locals and visitors alike, the picturesque vistas of the park have made it a popular spot for bushwalkers, cyclists and picnickers, and with its small creek cascades, the Sherbrooke Falls are like a small oasis of their own. The unique flora alone makes the park a magical place, but you might even luck out and spot a wallaby or two skipping around.
Set to the east of Melbourne, the park is one of the closest to the state capital, only an hour's drive from the CBD. If you don't have a lot of free time during your Melbourne getaway but still want to witness the beauty of Victorian nature, this park might be a good option!
4. Murray-Sunset National Park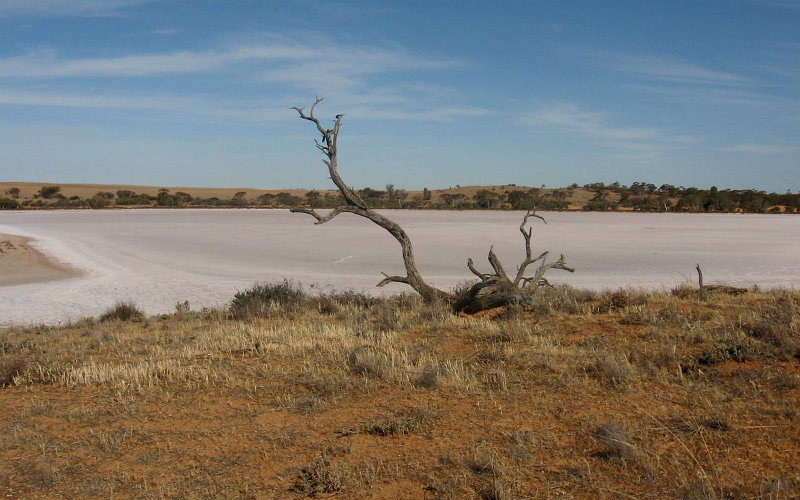 One of the world's last untouched semi-arid regions, Murray-Sunset National Park is both Victoria's second-largest national park and a popular spot for four-wheel driving, bushwalking, fishing and camping.
Located in Victoria's far north-west corner, the national park is home to the state's largest flower, the Murray Lily, and has become renowned for its starry night skies, colourful sunsets and world-famous pink salt lakes. Varying from grasslands and woodlands through to sand dunes and salt lakes, the park offers a diverse selection of landscapes to discover.
There's plenty of wildlife to find in the Murray-Sunset National Park – we're talking emus, goannas and more – and bird enthusiasts will love the diversity of native species commonly spot flying above the area, ranging from the Malleefowl to the Mallee Emu-Wren and the Red-lored Whistler. Don't forget to pack your binoculars!
5. Alpine National Park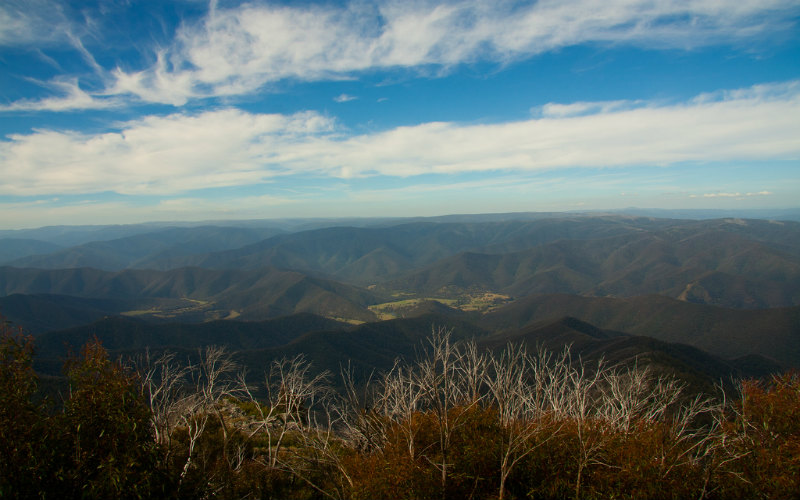 Taking out the title of Victoria's largest national park, Alpine National Park plays host to 10 of the state's highest mountains and a variety of diverse landscapes, spanning from grassy plains and rolling hills to forested areas.
A wide range of outdoor activities can be enjoyed in the park throughout the year, including snow sports in winter, fly fishing, mountain biking, white water rafting, bushwalking and more. Spanning from central Gippsland through to the state's border with New South Wales, Alpine is one of the eight parks that make up the Australian Alps National Parks.
While at this national park and if you have three days to spare, challenge yourself with a 37-km hike from Falls Creek all the way to Hotham Alpine Crossing. Once you reach your finish line, the amazing views of the mountain ridges will be a reward like no other.
6. Great Otway National Park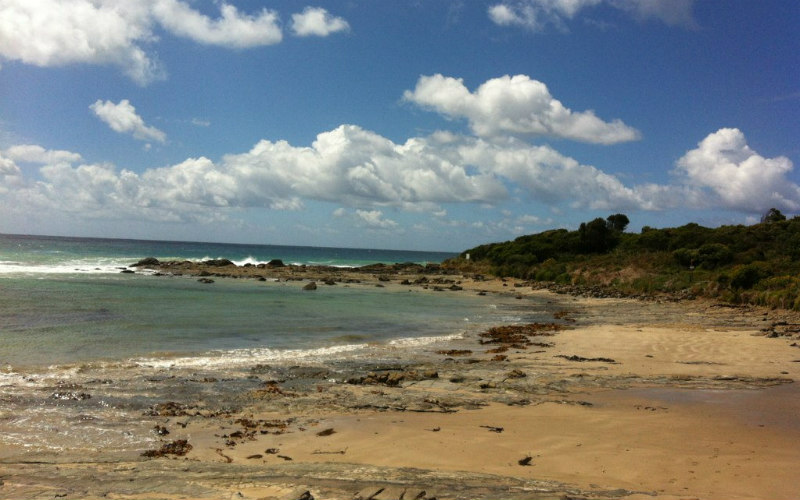 Spanning from Torquay to Princetown and up to Colac, Great Otway National Park is a great destination for a wide range of outdoor activities, including bushwalking, fishing, horse riding and wildlife watching.
Encompassing rugged coastlines, fern-covered gullies, tall forests and a host of other varied environments, it comes as no surprise that the park also houses over 36 species of native wildlife, including short-beaked echidnas, ringtail possums and swamp wallabies. Set south-west of Melbourne, a section of the iconic Great Ocean Road passes through the park, making it a great stopping point during a road trip through the state's south.
Hikers travelling to this region would be remiss not to do the Great Ocean Walk, stretching from Apollo Bay to the emblematic Twelve Apostles. The entire trek takes around eight days, but you can also choose a smaller section of it to explore.
Australia is known around the globe for its spectacular nature and wildlife, and Victoria is no exception. After reading this travel guide, we're sure you feel inspired to slip on your hiking shoes and explore the state's best national parks, so why not just go for it? Discover cheap flights and rental cars with Webjet, and plan your Victorian escape today!