Sure, Sydney boasts some of the world's most beautiful beaches but sometimes it's nice to do some laps in an outdoor pool. From lane pools with a spectacular harbour backdrop to a handful of ocean swimming holes, Sydney certainly has no shortage of outdoor swimming pools.
Here are our picks for the best places to take a dip in Sydney:
North Sydney Pool, Milsons Point
With views of the Harbour Bridge to one side, and Luna Park to the other, North Sydney Pool has long been enjoyed by swimmers on the north shore and is worth the trip across the bridge. Now with a Lane 9 Gym attached to it, why not make your stop to North Sydney Pool an all-out workout and take advantage of the venue's facilities?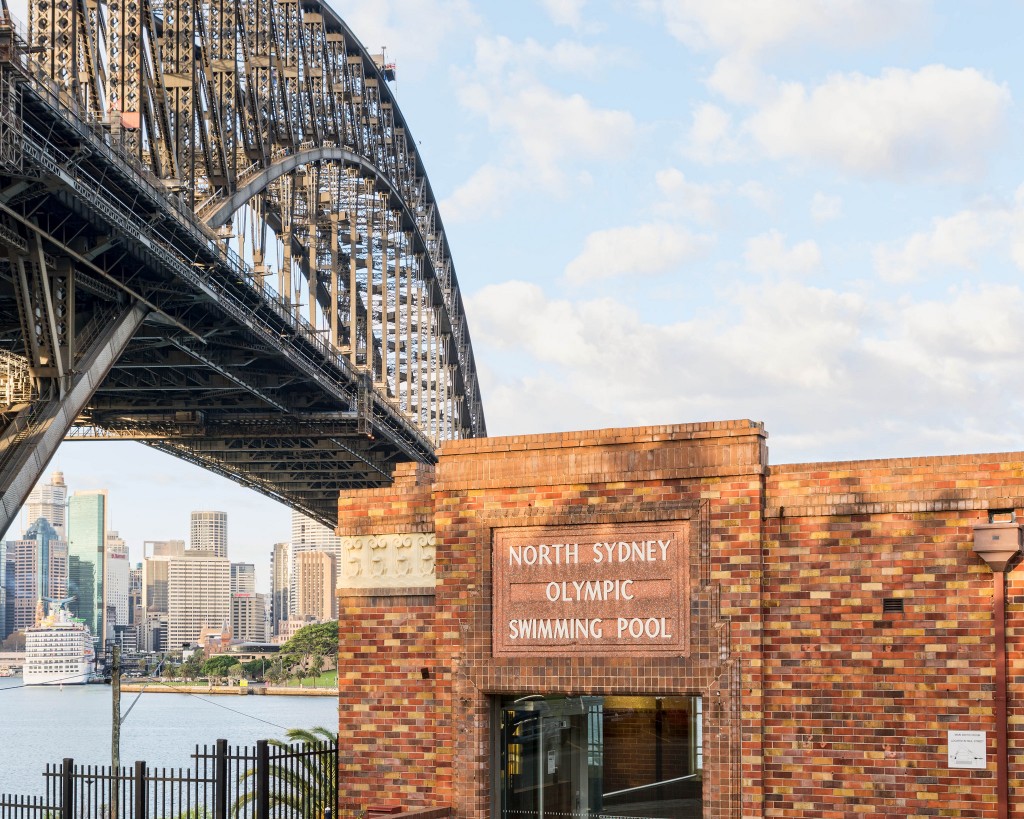 Bondi Icebergs, Bondi Beach
Undoubtedly one of Sydney's most iconic outdoor pools, while drinks aren't allowed poolside Bondi Icebergs is still one of the few places in the world where you can take a dip in a licensed venue.
Fully fit with a large pool, a smaller kid's pool and a sauna, Icebergs has all the facilities you'd expect from an outdoor pool. Best of all, there's a casual bistro and club area upstairs. Summer is a particularly good time to be a member of this Bondi institution which iconic exteriors often marks the start of the Bondi to Coogee Walk.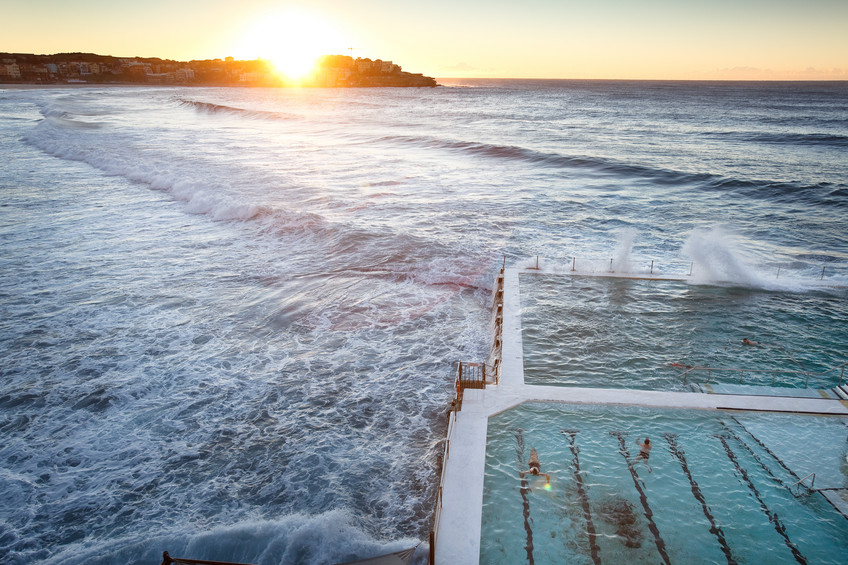 Dawn Fraser Baths, Balmain
As one of the oldest pools and swimming clubs in Sydney, this Balmain salt water harbour pool is surrounded by classical green buildings which were formerly bath houses. The old-style decking will transport you back to an era where swim trunks were cool and one-piece kitschy womens swimsuits did not set you back $100 on Etsy. Renovated and preserved for future generations, this one still pleases after all these years!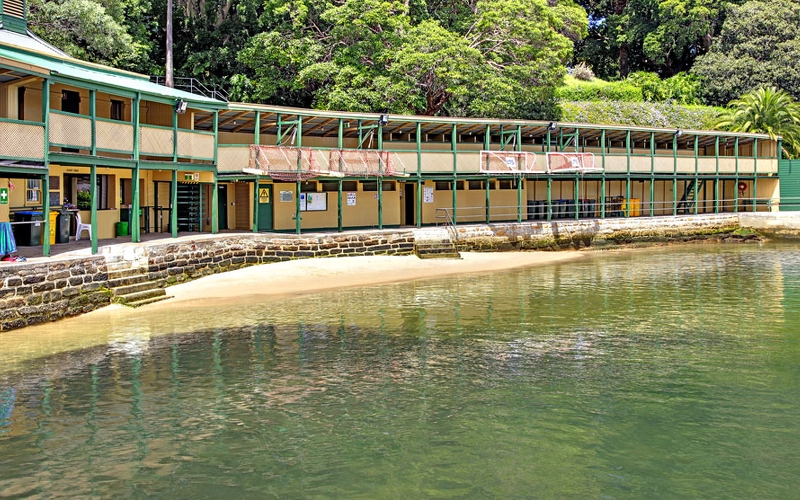 Redleaf Pool, Double Bay
This jewel at Double Bay is one of the most charming harbourside tidal enclosures in Sydney's eastern suburbs. While calling it a pool is a stretch, Redleaf is certainly waveless and is a refreshing favourite spot for a dip among Sydney siders. With pontoons floating in the middle of the pool, if you get tired of doing laps there's always the option to just lie in the sun and past the time that way.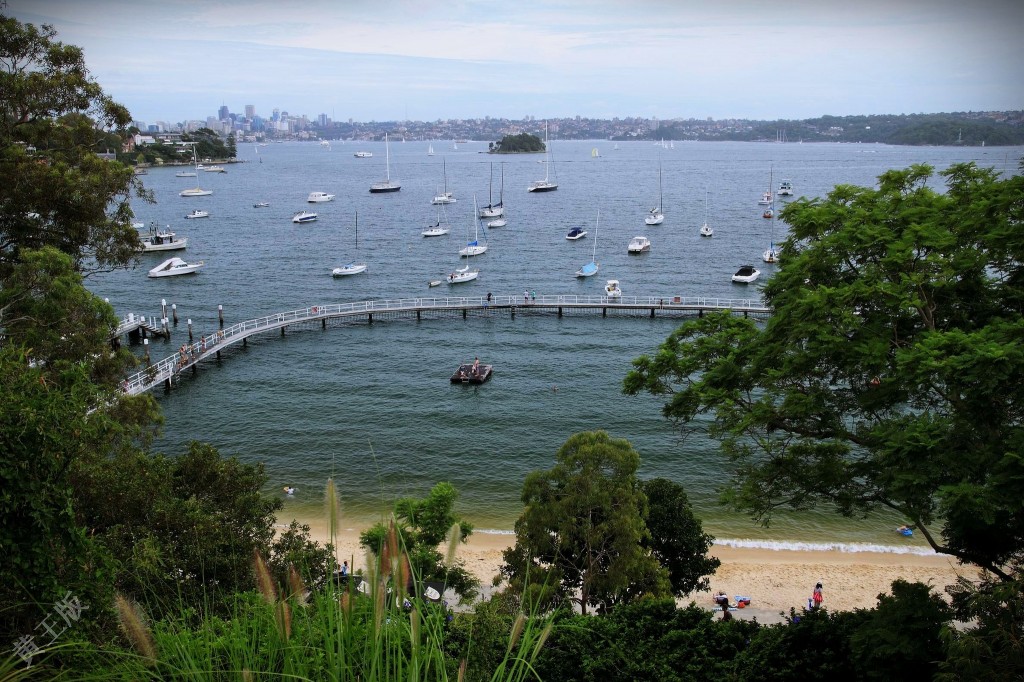 Malabar Ocean Pool, Randwick
While it's certainly not one of the most glamorous outdoor pools you'll find in Sydney, Malabar Ocean Pool is undoubtedly one of the least crowded spots to splash around in the eastern suburbs. Trade Bondi's trendy sun-kissed locals for this secluded headland views of this spot in Randwick right near Malabar Beach in Long Bay and below Randwick Golf Club.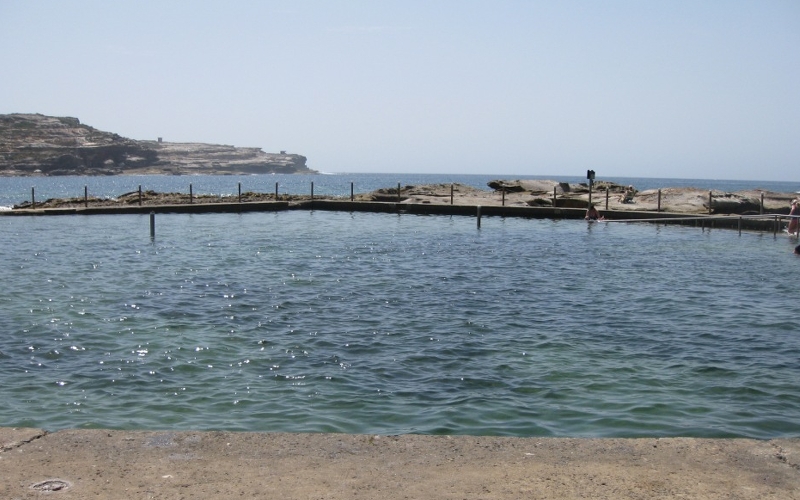 Andrew Boy Charlton Pools, Sydney CBD
Located in the Domain, this super central pool is perfect for a dip if you're around the city centre of Royal Botanical Gardens. Enjoy views of Sydney Harbour from this 50 metre long pool, and soak up the novelty swimming laps right beneath Sydney Tower and the rest of Sydney's cityscape. With a poolside cafe and plenty of fitness classes held throughout the week, Andrew Charlton Pools is one of Sydney's best spots for a post-work swim.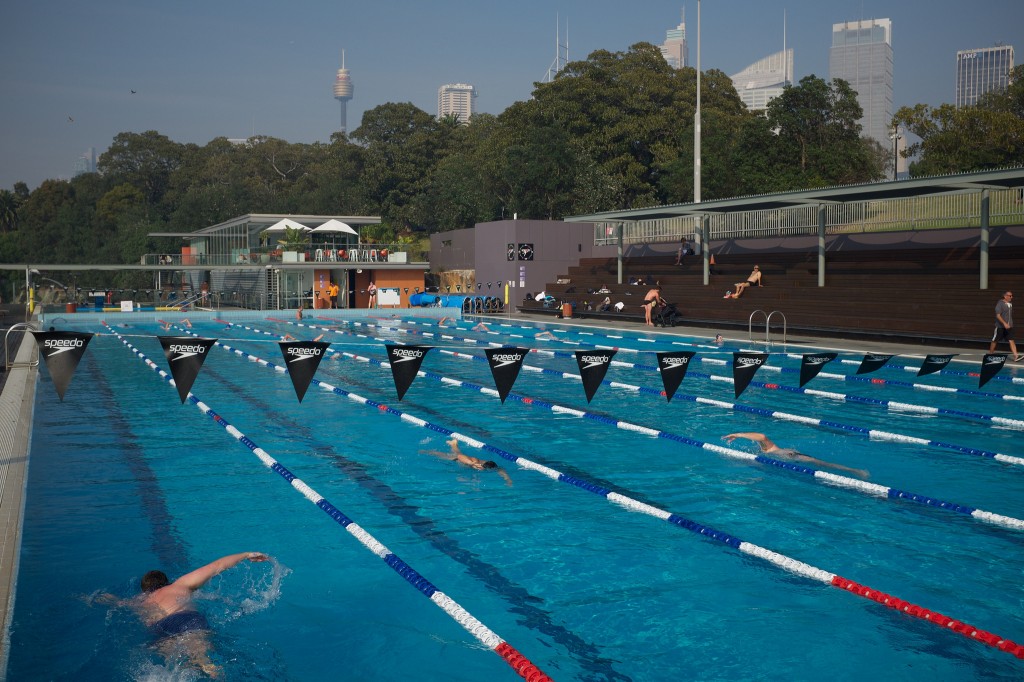 Northbridge Baths, Northbridge
One of Sydney north's best spots if you're opting for an outdoor pool over a beach, Northbridge Baths contains a large enclosed tidal bath set within the Sydney Harbour foreshore. Sydney's iconic city skyline is out of view but the backdrop of nearby bushland is truly tranquil. If you fancy a hike to dry off after your swim, there's plenty of surrounding bushland to explore.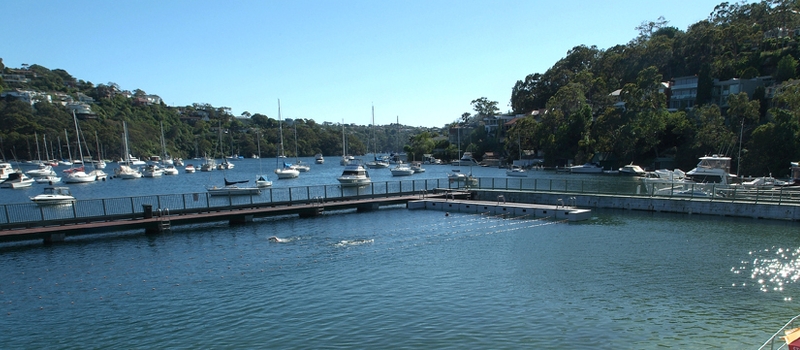 Maccallum Pool, Cremorne
Boasting a timber poolside deck perfect for sunbathing and stunning views of Sydney's stunning skyline, Maccallum Pool in Cremorne dates back to the 1920s making it one of the city's most historic swimming pools. If you want to make a day of it, take the Cremorne Point Walk and head along the foreshore enjoying five star views of Sydney Harbour along the way.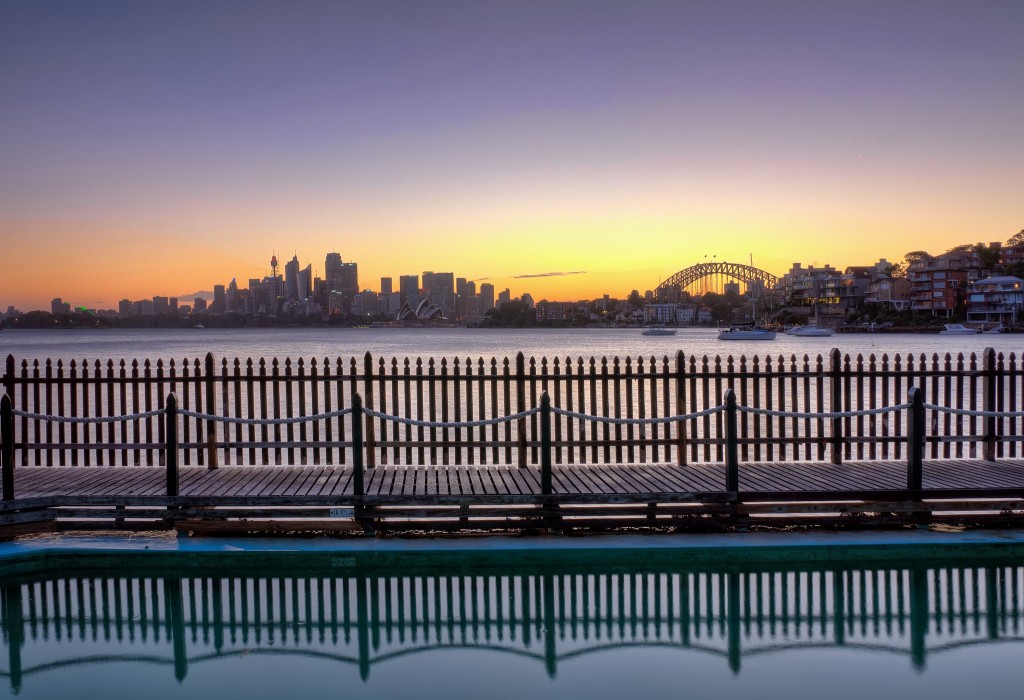 Mahon Pool, Maroubra
Just a stones throw from the acclaimed surfing spots of Maroubra, Mahon Pool is a rugged rock pool which overlooks Lurline Bay. With a signposted barrier which separates it from the rocky backdrop of the Maroubra coastline, Mahon Pool is a great place to wade in the water and admire the view if you're not game to brave the waves of nearby surf beaches.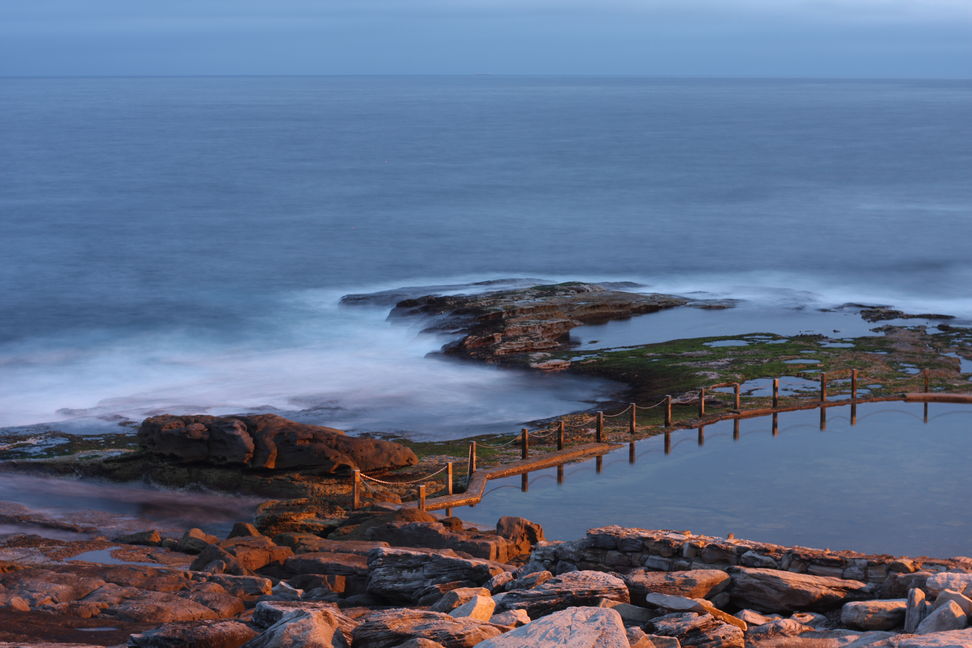 Prince Alfred Park Pool, Surry Hills
If you're on the other side of the city from Andrew Boy Charles Pool in The Domain, Prince Alfred Park Pool is a pretty good compromise. You can still swim with the city skyline to both sides of you as part of the award-winning Prince Alfred Park transform, and only 200 metres from Central Station this heated pool is open all year round. Close to Ultimo and Surry Hills, the pool appeals to swimmers and spectators alike with bleachers, umbrellas and a green roof of native grasses setting a quaint scene.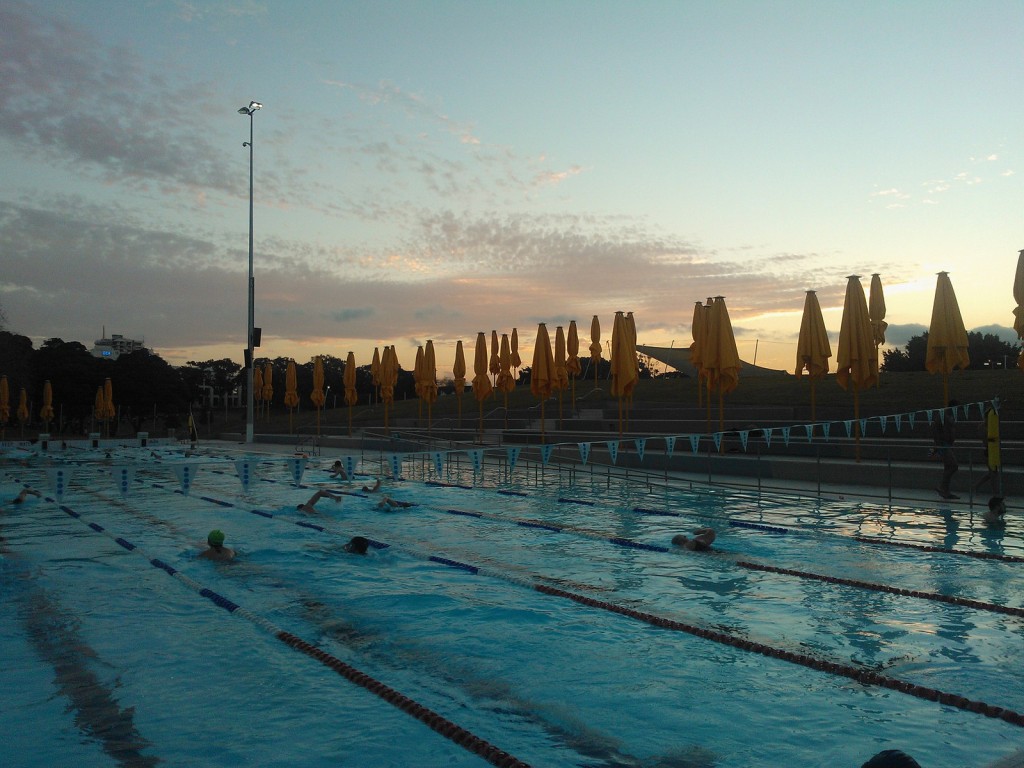 Heading to Sydney on a holiday? Let Webjet help you out. Compare a huge range of cheap flights to Sydney, hotels and accommodation and Sydney car hire and spend your days swimming the world-famous harbour city.