Home to more than 500 national parks, Australia has a variety of landscapes and natural beauty like no other, and the diversity of flora and fauna is just as impressive. From the rich red earth of the Outback to the lush rainforest of the Daintree, craggy ranges of alpine regions and the crystal clear waters of the coastal areas; the Land Down Under's outdoor clout is definitely one of its calling cards.
Exploring this bounty could be done as a series of day trips, part of a wider mini getaway, or a devoted camping escape for when you truly want to immerse yourself in Mother Nature. So no matter if you're looking to hike, feel the sand beneath your toes or sneak in some wildlife spotting, here are 10 of Australia's best national parks:
The 10 Best National Parks in Australia
1. Royal National Park, New South Wales
For a perfect weekend outing from a holiday in Sydney, look to the Royal National Park in Bundeena, which stretches along 32km of Wollongong's stunning coastline. The park's diversity sees it offer open grasslands, walking tracks, swimming spots and pretty perches for picnics. It also happens to be one of the world's oldest national parks — opened in 1879.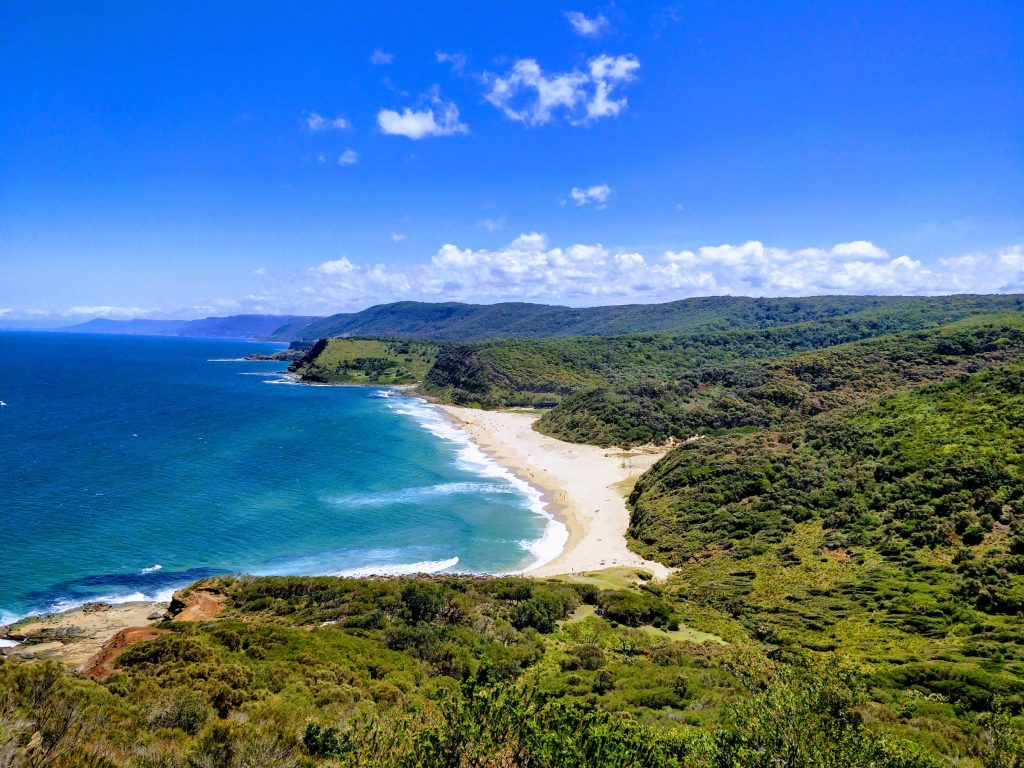 Don't forget to take your hiking shoes: the Royal National Park has several of NSW's best walking tracks for you to choose from, including the 8-km Bundeena Drive to Marley walk and the 4.4-km Forest Path (perfect if you're visiting with kids), and the famous Wedding Cake Rock. No matter which path you choose, keep an eye out for the flora and fauna around you, as the park is home to birds, possums, wallabies and more. Time your visit right and you might even get to spot whales swimming nearby! It is about a 50-minute drive from Sydney, so exploring Royal National Park is also a manageable day trip.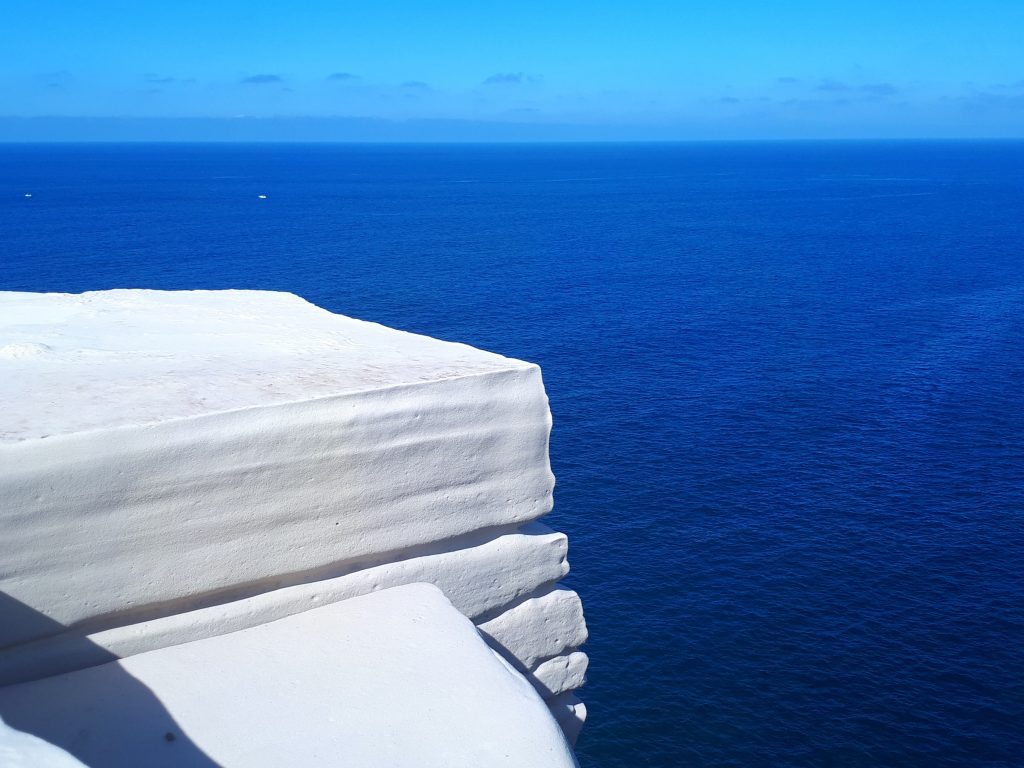 2. Mt. Kosciuszko National Park, New South Wales
Mt. Kosciuszko National Park may be best-known as one of Australia's best winter destinations for lovers of snow sports, but there is much to tempt summertime visitors too. The whole park has seven areas, covering Thredbo-Perisher, parts of the Snowy River, the High Plains, and more. There are eight cafes around the park, as well as a number of barbecue facilities and picnic tables for a meal in the outdoors.
Strap on your skis or snowboard to tackle any of the powder-covered slopes during the winter season, or nurse warming mugs of mulled wine and hot chocolate while unwinding at one of the ski resorts. Here when there isn't a snowflake in sight? Hit a mountain bike trail, settle into the saddle for a horseback ride, go underground at Yarrangobilly Caves and take a dip in the thermal pool, or camp along the banks of the famous Snowy River. If you're visiting between the October and June long weekends, have a go at fishing in any of the rivers and streams in the park.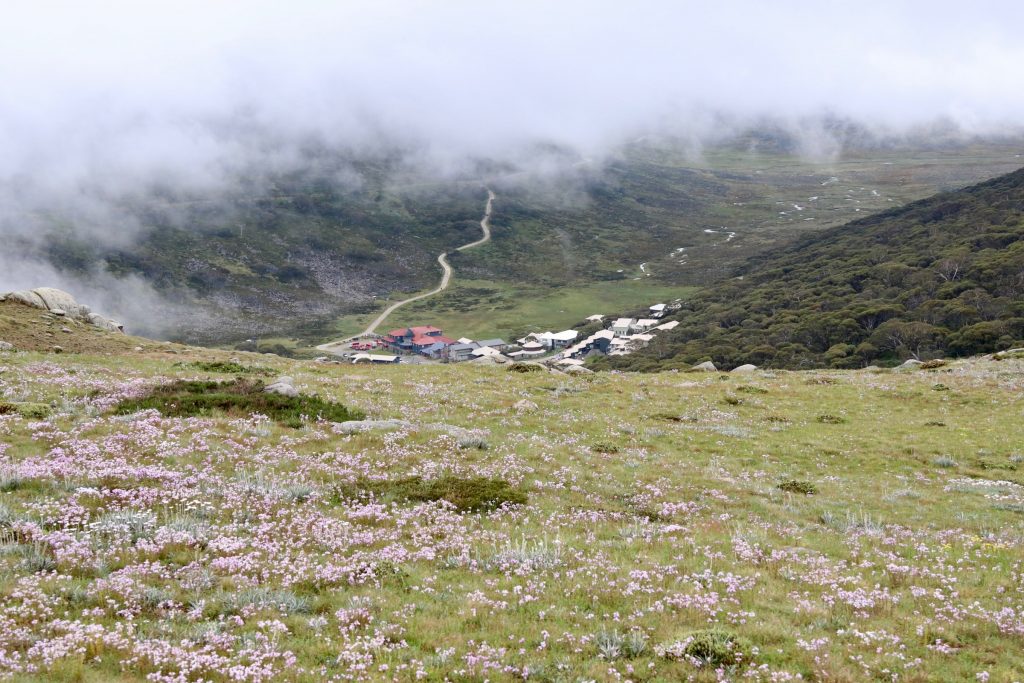 3. Uluru-Kata Tjuta National Park, Northern Territory
Uluru-Kata Tjuta National Park is home to some of Australia's most awe-inspiring Outback scenery, including its namesake monolith. Seeing this sandstone marvel is a must for any Australian, and a visit here provides valued insight into local Indigenous culture and the traditional significance of Uluru. While at the park, make sure to check out the Anangu rock art, believed to have existed for at least 30,000 years, as well as the two Aboriginal owned and operated art galleries.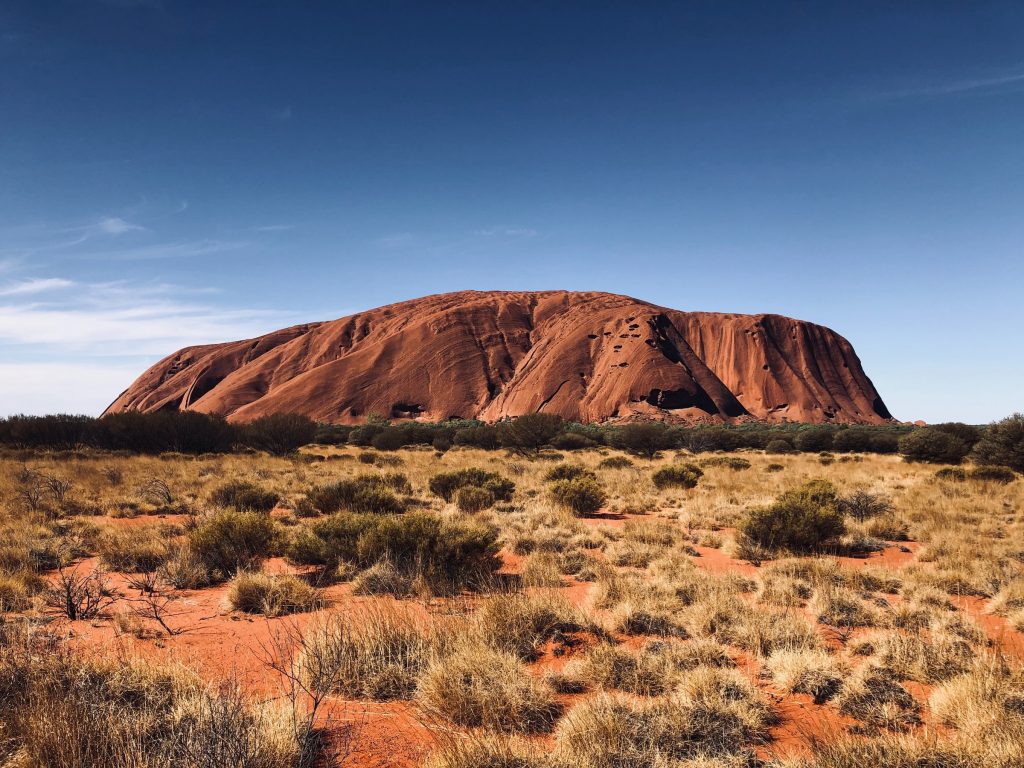 Climbing Uluru is not permitted, however, there are some amazing walks near Uluru — including just around the base — that provide more than enough opportunity for incredible photos and standing back to admire it in all of its glory. Timing your visit at sunrise or sunset is especially popular, and there are five viewing areas around the park where you can watch the sunlight shine on the rock formations, making it look as if they're changing colours.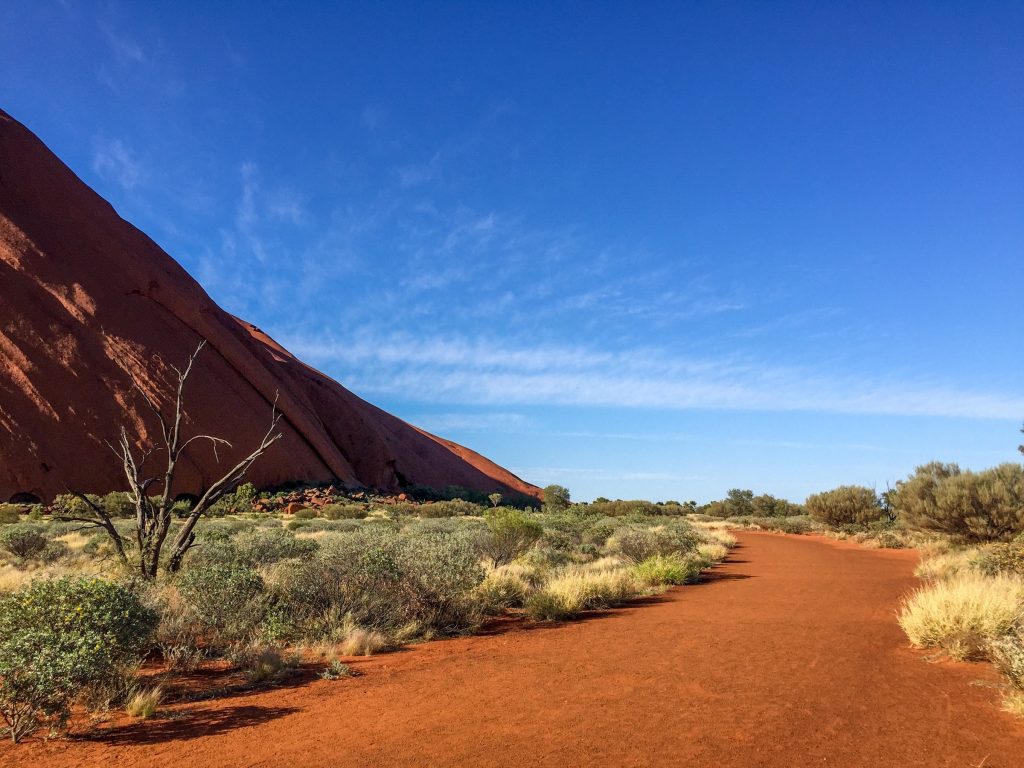 4. Litchfield National Park, Northern Territory
Only an hour of driving from the city of Darwin, Litchfield National Park is teeming with waterfalls and waterholes, 4WD tracks, and glorious swimming holes. The park can often be overshadowed by the scenic star-power of Kakadu National Park (another unmissable national park in Australia), but the things to see at Litchfield are no less breathtaking.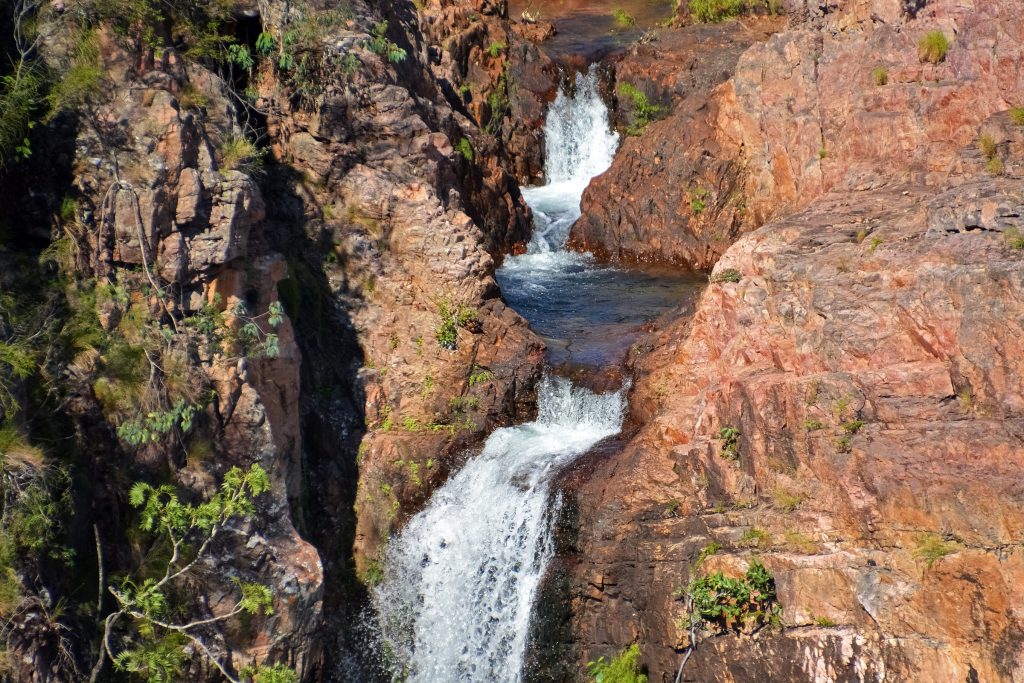 See the incredible termite mounds (among the biggest in the NT), follow the Tabletop Track or Florence Creek Walk, amble through the rocky outcrops of the Lost City, and don't forget to pack your swimmers so you can have a paddle in Buley Rockhole. Admire the park from a bird's eye view in an unforgettable helicopter flight, and learn more about the surrounding areas at Blyth Homestead, a historic property first built in 1929. Is one day not enough for all this exploring? Book a stay at the Litchfield Tourist Park for the ultimate camping getaway.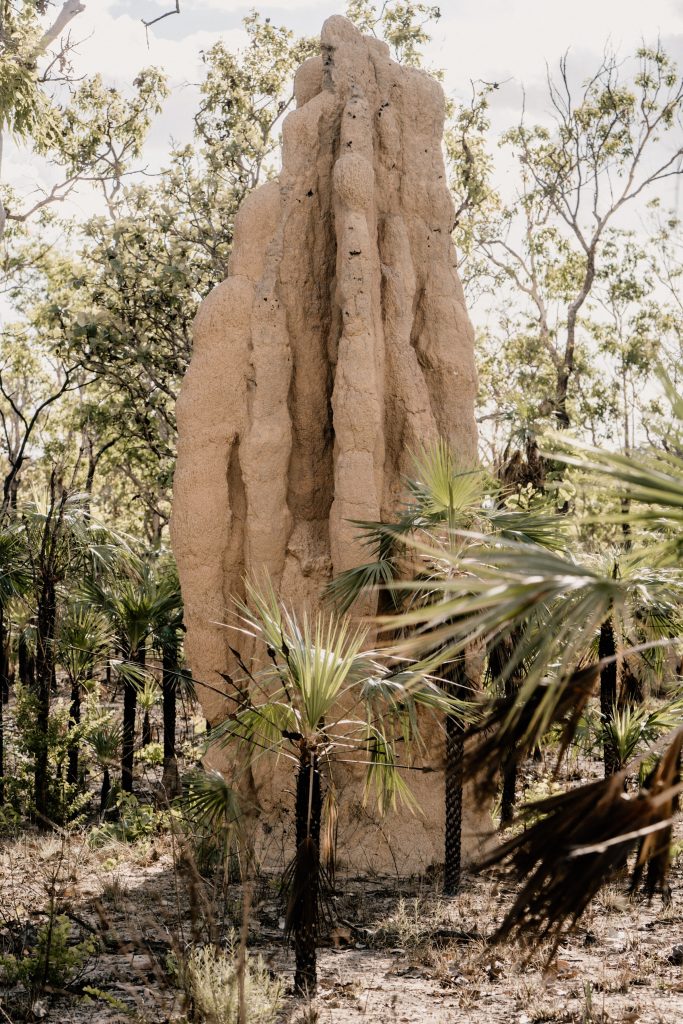 5. Daintree National Park, Queensland
One of the most incredible national parks in Queensland, the Daintree Rainforest is the world's oldest rainforest in the world — so it's little surprise this landscape is a designated UNESCO World Heritage Site. The Daitree Rainforest is also pretty easy to get to, at only 90 minutes from Port Douglas and around 2.5 hours drive if you fly into Cairns.
The national park that protects the rainforest is split into two main sections: Mossman Gorge, where you'll find mesmerizing waterfalls and lush rainforest, and Cape Tribulation, where rainforested mountains lead to sunny beaches, perfect for a refreshing swim after a bushwalk.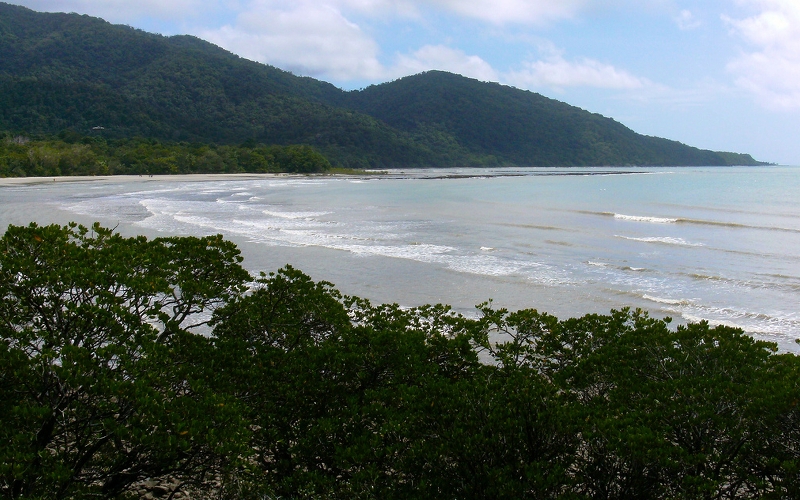 Take a scenic cruise along the Daintree River to admire the rainforest from a watery vantage point, strap into a zip-line to see the region how the birds usually do, join a guided night walk, and cool off from the Queensland heat and humidity with a dip in one of the freshwater swimming holes. Best of all, the park fringes the Great Barrier Reef, forming one of the few places on earth where two World Heritage Site-listed areas meet.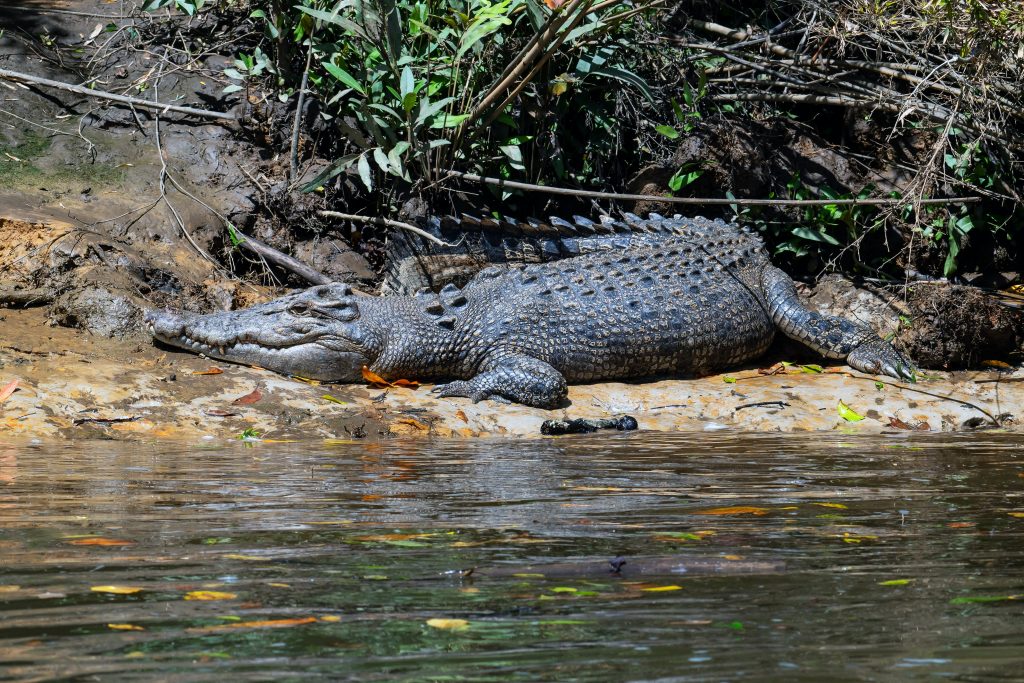 6. Moreton Island National Park, Queensland
This national park covers almost all of the entire 37 km-long Moreton Island. It is a haven for day-trippers, campers and 4WD enthusiasts. Wander along the idyllic beaches or scramble barefoot up towering sand dunes, wade through the crystal-clear waters of the island's creeks and lagoons, and see Queensland's first-ever lighthouse at Cape Moreton. You might even see migrating humpback whales if you are here between May and November.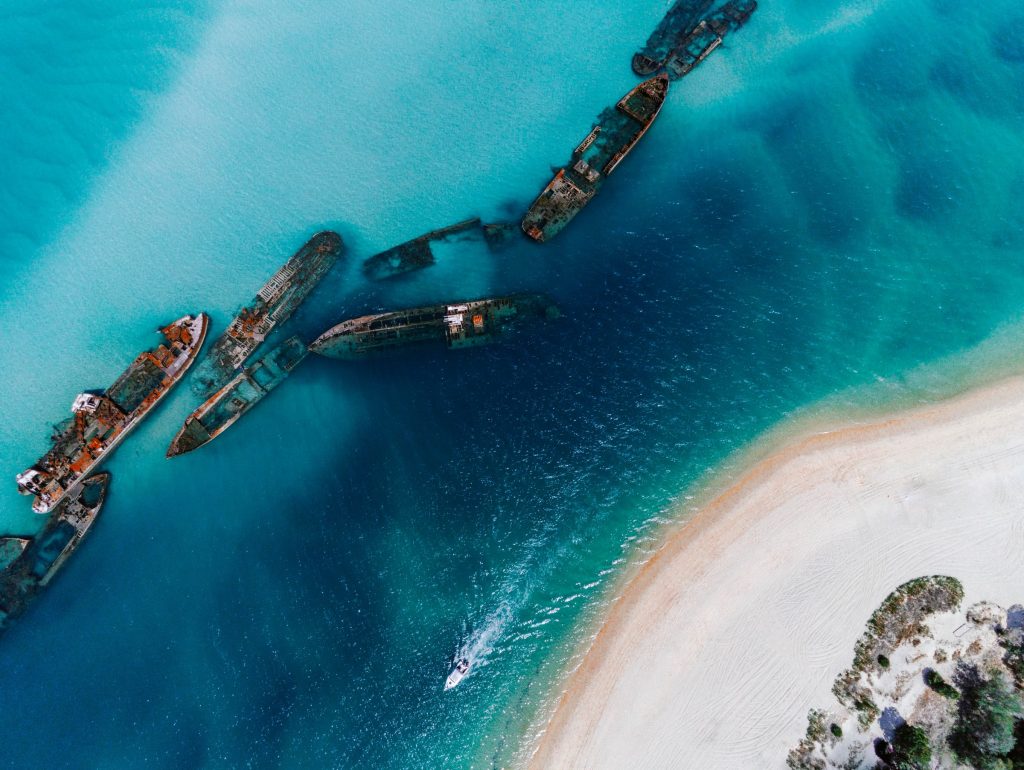 While at the park, climb up 280-meter high Mount Tempest — it is a challenging 2.2 km trek, but the panoramic view of the island at the end makes it all worthwhile. If heights are not for you, opt for Rous Battery, a 3.5-hour forest walk along a road built and used by soldiers during World War II. Discovering the park is an excellent day trip or romantic date location if you're on holiday in Brisbane, but there are also caravan and camping areas if you wish to stay a bit longer.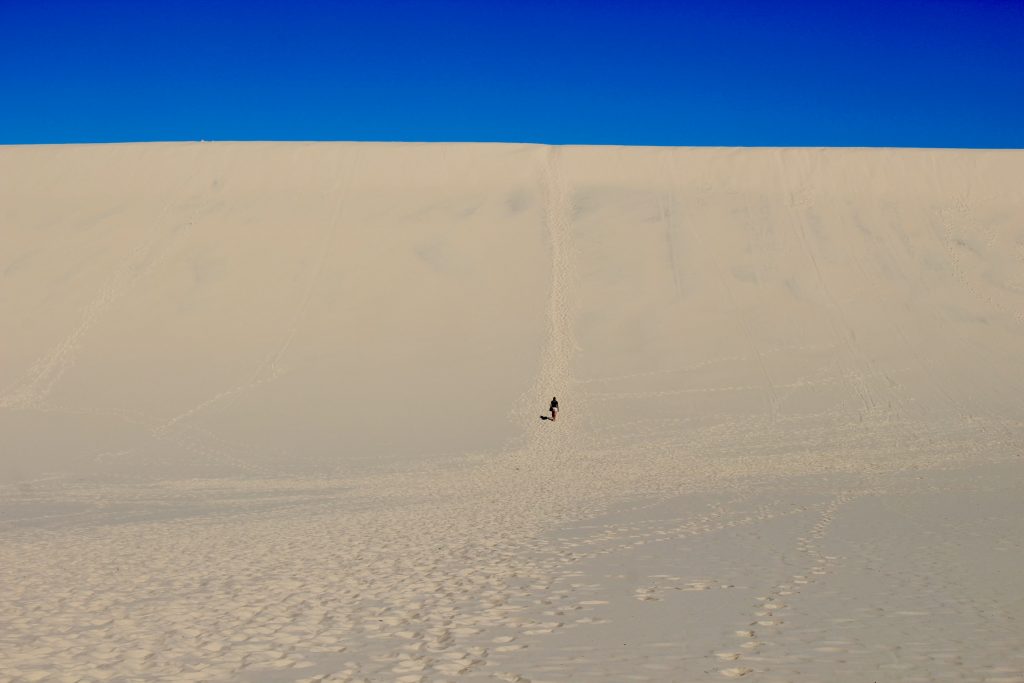 7. Cradle Mountain-Lake St Clair National Park, Tasmania
Cradle Mountain-Lake St Clair National Park is named after its two biggest landmarks: the 1545-metre mountain that dominates the skyline, and Lake St Clair which is the deepest of its kind in Australia. One of the biggest draws of the park is the Overland Track; the full alpine trek covers 65 kilometres and usually takes about six days to complete. If you visit in the winter, cross country skiing in Cradle Mountain is one of Australia's best skiing experiences.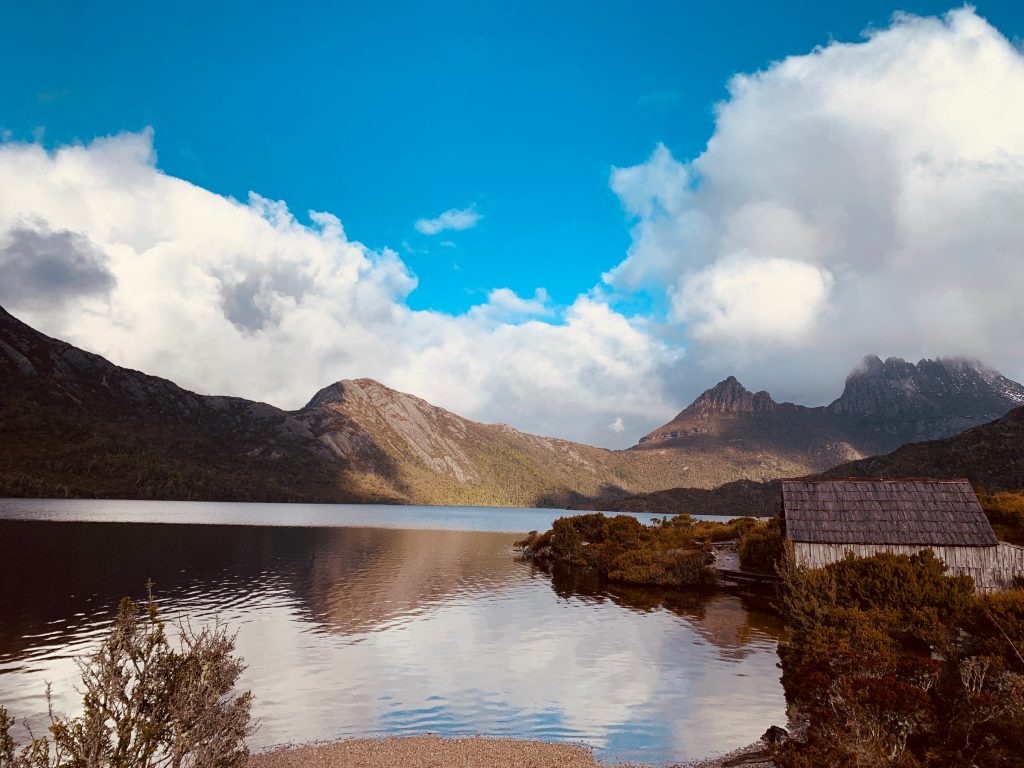 Visitors just wanting to spend the day in the park can follow a section of the Dove Lake Circuit, and look out for any of the park's four-legged or winged residents, such as echidna and quolls. And because you can't go to Tasmania without at least trying to spot a Tasmanian Devil, take the opportunity to visit the Devils at Cradle Wildlife Park, located just 500 metres away from the national park. There are a handful of Cradle Mountain accommodation options available, or you could base yourself in either the city of Launceston or Tasmania's capital city, Hobart.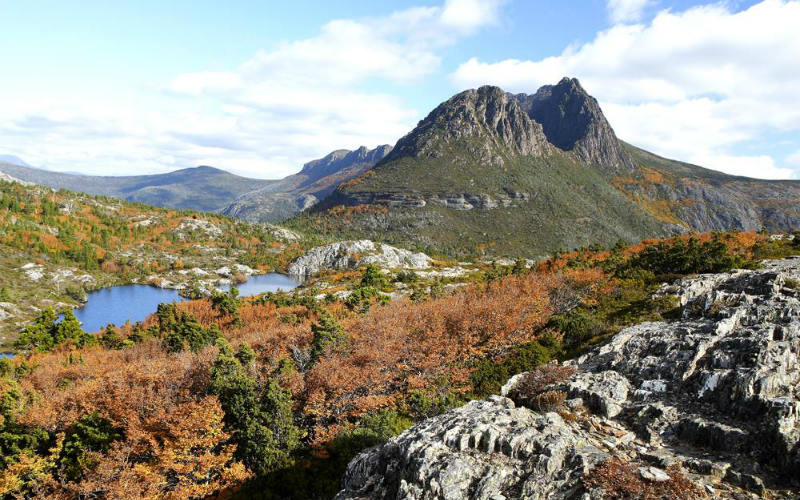 8. Flinders Chase National Park, South Australia
Located on the west end of Kangaroo Island, this park make a great location for a road trip from Adelaide. It is a go-to for those seeking out incredible wildlife encounters and experiences. Look out for breaching whales in the water if you're visiting during winter, spot fur-nosed seals lazing near Admirals Arch, keep a sharp eye for a fascinating 'echidna train', and listen for the calls and coos of owls, frogs and more.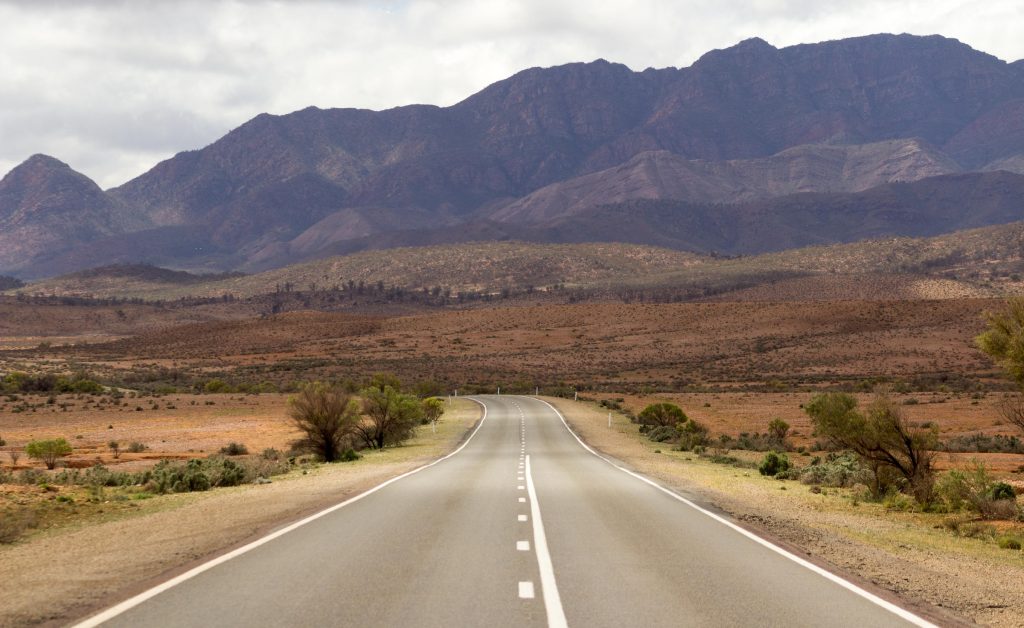 Other things to see in Flinders Chase National Park include the historic Weirs Cove Ruins Lookout and the uniquely sculptured Remarkable Rocks. Those wanting to explore the park on foot can take the Platypus Waterholes Walk, an easy, 2-hour path that takes you through some of the park's waterholes (and, if you're lucky, one or two platypi) or the Woodland Walk, a quick 20-minute walk across sugar gum woodlands. This is a must-visit location if you're flying to Adelaide for a long-weekend or other short holiday.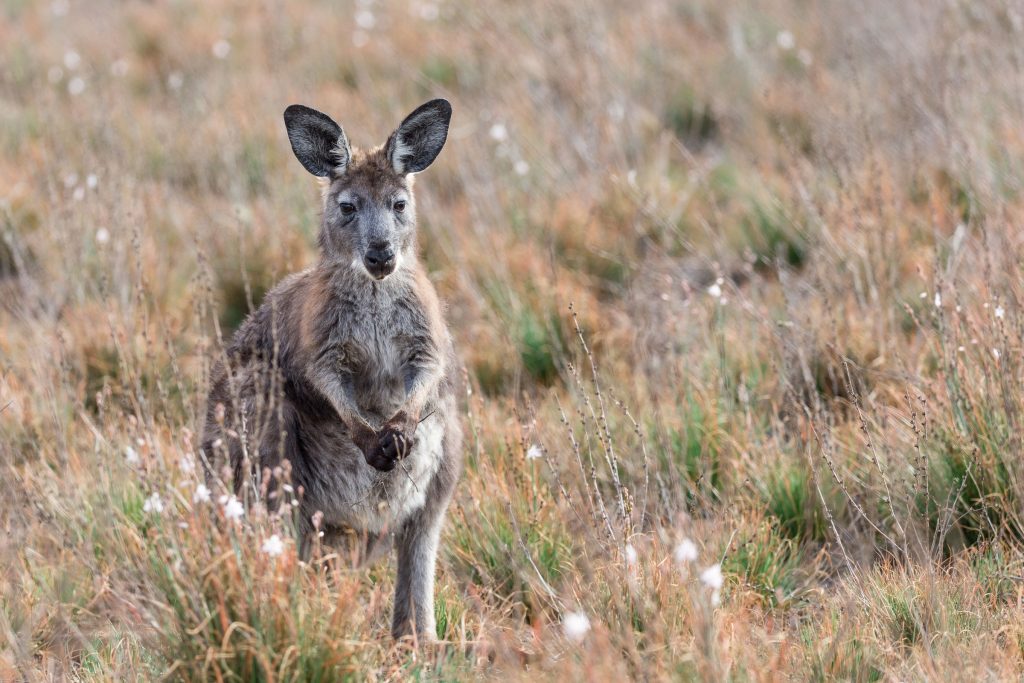 9. Grampians National Park, Victoria
Incredible lookout points, challenging hikes and treks, impressive waterfalls, and fascinating rock art are just some of what awaits you in Grampians National Park in western Victoria. This park is one of the best national parks in Victoria, and is a real year-round destination that can be explored from the car or on foot. In spring, there are gorgeous wildflowers in bloom; autumn is great for picnicking among nature, and the warm days of summer make the prospect of watersports even more appealing.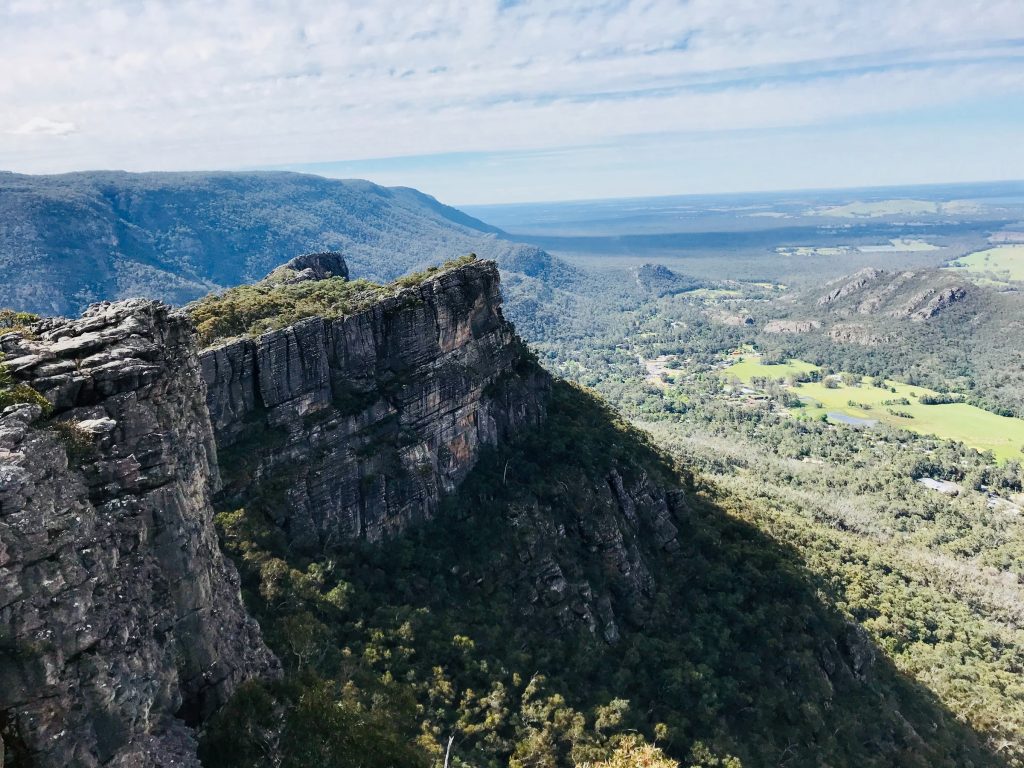 Hiking enthusiasts are spoilt for choice: from the beginner-friendly Pinnacle walks through to the 13-day Grampians Peak Trail, there is a walking path for everyone. Those staying for a couple of nights can set up camp at one of the several campgrounds in the park, including Jimmy Creek, Boreang Campground and Smiths Mill Campground. If you aren't so keep on camping, the park is a 3-hour drive from Melbourne's Tullamarine Airport and can easily be a 1 or 2 day trip.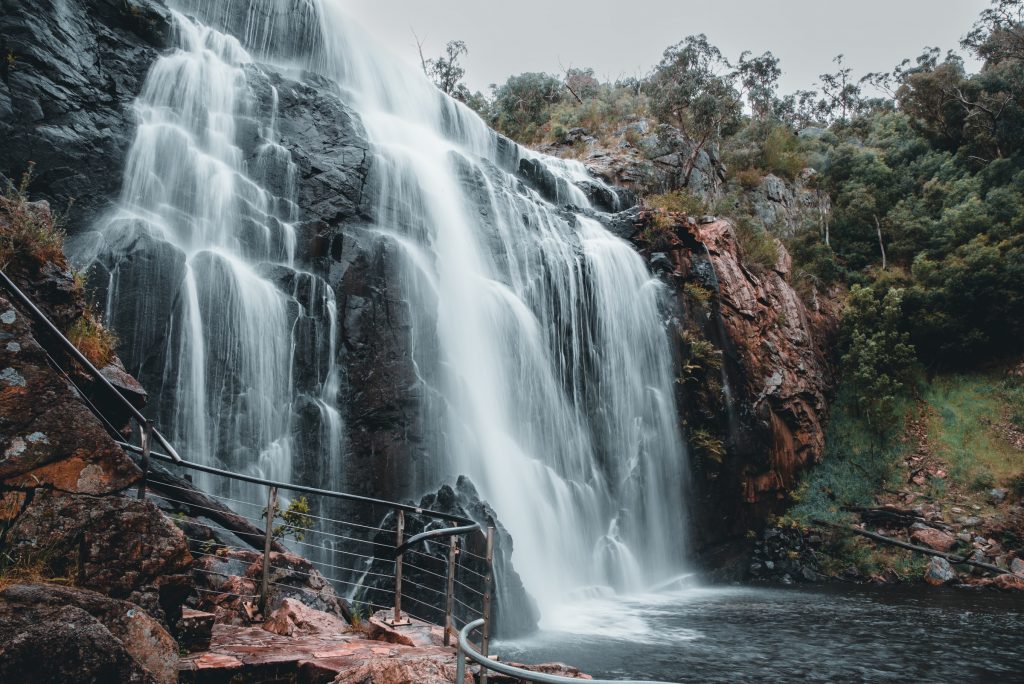 10. Cape Le Grand National Park, Western Australia
Come face-to-face with some of Western Australia's most recognisable coastline at Cape Le Grand National Park. This marvellous park is located only an hour from Esperance airport, and its most enduring symbol is that of kangaroos lounging on some of the dazzling white sand at Lucky Bay. The sun-loving marsupials are just one of the draws, but there are many other creatures you might see, including bandicoots, possums, whales and birds. The flora of the area is just as spectacular, so keep an eye out for native wildflowers.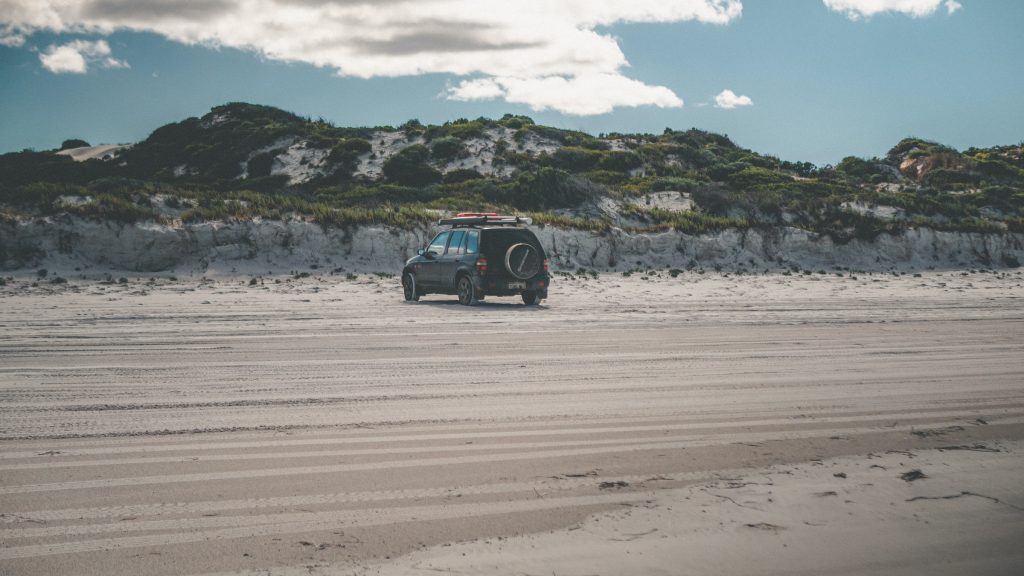 Other things to see and do in Cape Le Grand National Park include rock-climbing at Frenchman's Peak, picnicking near Hellfire Bay and undertaking sections of the Le Grand Coastal Trail. If you want to spend a few nights, camping at Cape Le Grand is considered one of Australia's best beach holidays. There are several bushwalking trails along the coast, but dune driving is another must-do while at Cape Le Grand National Park. Just remember to wear your swimmers and stop at Lucky Bay for a quick dip!
Australia is widely known for its natural beauty, and with so many national parks to visit around the country, it's easy to understand why. No matter where in Australia you're heading, there is wildlife to spot, mountains to climb, bush tracks to explore and picnic tables for a much-deserved break. So, which national park in Australia will you head to first? Explore and book specials on domestic flights in Australia with Webjet!
Hero Image: Garie Beach at the Royal National Park, NSW. Photo by Ayush Jain on Unsplash