It's no secret that Sydney boasts some of the most beautiful and famous beaches in the world. With well over a hundred beaches in the city, Sydneysiders are spoiled for choice when it comes to golden sands, coastal walks and spectacular surf beaches. Popular all year round, but especially packed out between September to March, there's no such thing as 'beach season' in Sydney.
From Freshwater to Dee Why, check out our guide to the 10 best beaches in Sydney:
Freshwater Beach
Situated between two picturesque headlands, and positioned just north of Manly, Freshwater Beach is a waterside spot that tends to offer swimmers and surfers generally good conditions. Coming in at just 350 metres long, it is one of Sydney's smaller beaches but has gained a reputation as one of the city's best surfing spots. The site of the first surfboard demonstration in Australia by the legendary Duke Kahanamoku in 1915, Freshwater also holds its own place in international surf history.
Facilities
BBQs
Parking
Picnic area
Playground
Public toilets
Showers
Canteen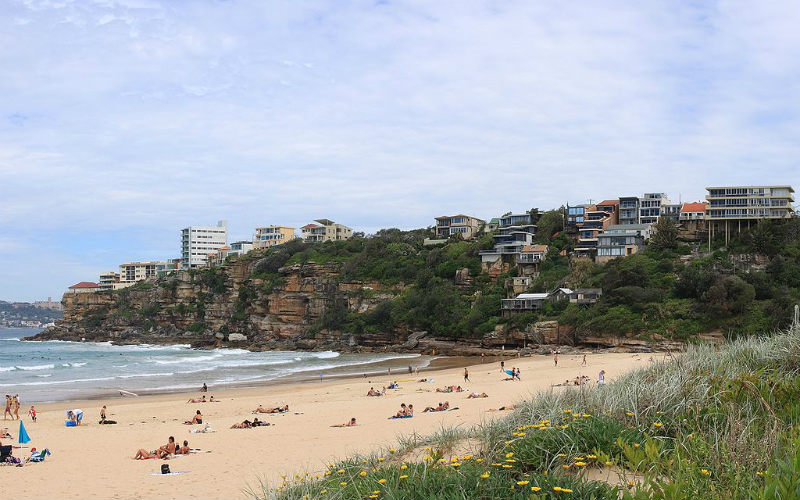 Shelly Beach
Part of the Cabbage Tree Bay Aquatic Reserve, Shelly Beach is a popular destination for scuba divers and snorkelers, with a variety of marine species visible within the bay's relatively shallow waters. Due in part to the beach's unique status as the only west facing beach on Australia's east coast, the waters are quite sheltered and often calm. Just a 10 minute walk from the ever popular Manly Beach, Shelly Beach is great spot to cool down without the crowds of the nearby tourist hotspot.
Facilities
BBQs
Showers
Toilets
Parking
Kiosk
Palm Beach
Stretching along 2.3 kilometres of coastline, from Little Head to Barrenjoey Head, Palm Beach is a popular destination for sun and surf seekers during the summer months, and a much loved wave riding spot all year round. Made famous as the setting of Home and Away's fictional Summer Bay, the beach offers fantastic views of Sydney's northern coastline, but waters can be hazardous at times, so be sure to swim and surf between the flags.
Facilities
Showers
Toilets
Picnic area
Parking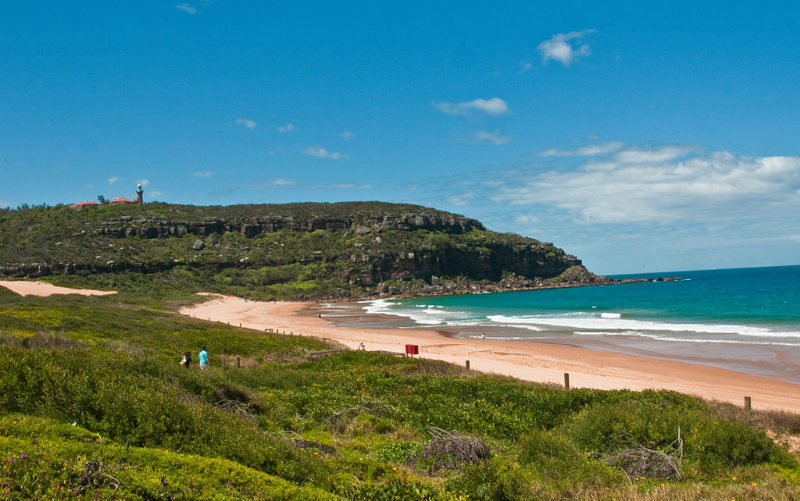 Cronulla Beach
Patrolled throughout the year, Cronulla Beach is both a great place to swim, surf and laze on the sand, and one of Sydney's most easily accessible beaches. The beach spans along 200 metres of coastline, with the southern end generally seeing smaller waves that are better suited to most swimming abilities. Backed by a grassy reserve and just a short stroll from public transport, cafes and other amenities, a visit to Cronulla Beach makes for a great family day out.
Facilities
Toilets
Parking
Playground
Mona Vale Beach
Positioned to the north of Warriewood Beach, Mona Vale often boasts good swimming conditions, with excellent surfing conditions typically found at the beach's northern end. A great way to experience the beauty of Sydney's Northern Beaches, waves roll into the beach at an average height of 1.5 metres, with an ocean pool also available for lap swimming. Stretching for a little over one kilometre and home to fairly flat sands, a morning or evening stroll along Mona Vale Beach is a beautiful way to greet or farewell the day.
Facilities
BBQs
Toilets
Showers
Picnic areas and shelters
Parking
Playground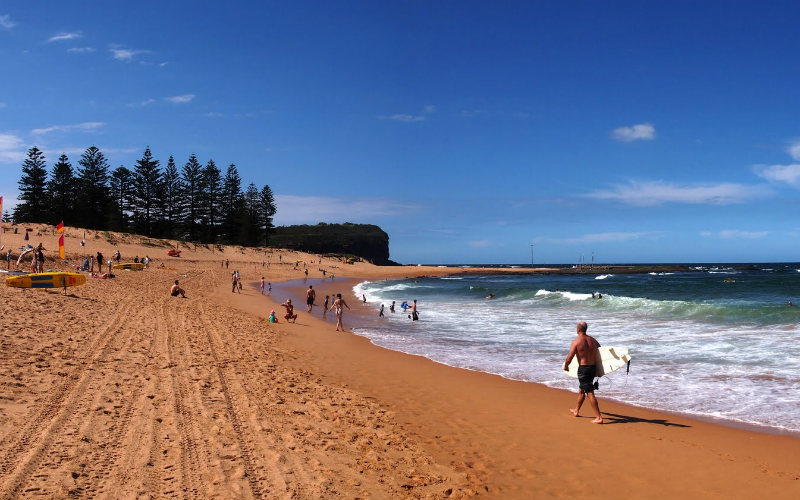 Dee Why Beach
One of the Northern Beaches' biggest and best loved beaches, it's easy to see why locals, and visitors alike, continue to make their way to this spectacular seaside spot. Offering a distinctly family-friendly feel complete with a great range of amenities to make any visit easy and comfortable, the beach plays host to a variety of well known events throughout the year, including popular Australia Day celebrations, the Sun Run and the Ocean Thunder Surf Boat Series.
Facilities
BBQs
Toilets
Showers
Picnic Tables
Parking
Playground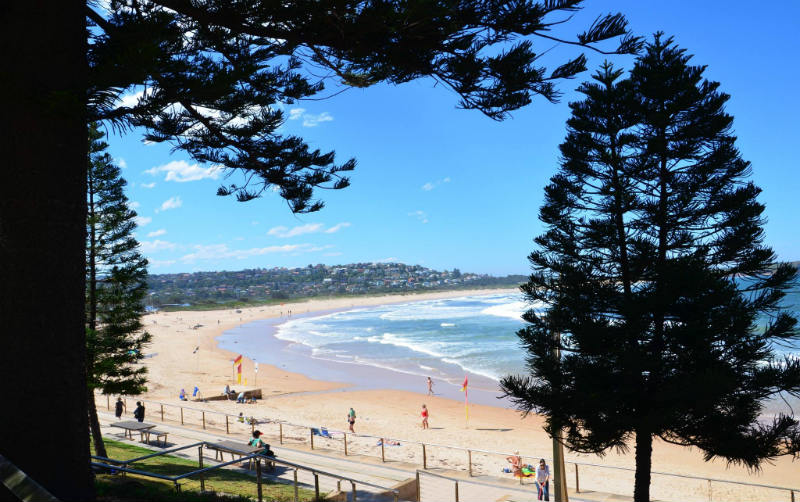 Coogee Beach
Another of Sydney's family friendly beaches, Coogee Beach is also one of the Eastern Suburbs' most iconic stretches of sand. Sheltered by Wedding Cake Island, which sits just off the coast, Coogee Beach offers calm surf and is the perfect place to unwind after completing the scenic Bondi to Coogee Coastal Walk. Typically less busy than Bondi Beach, it is a great spot to swim, soak up the sun and enjoy a moment or two of people watching.
Facilities
Toilets
Showers
Playground
Changerooms
Kiosk
Public lockers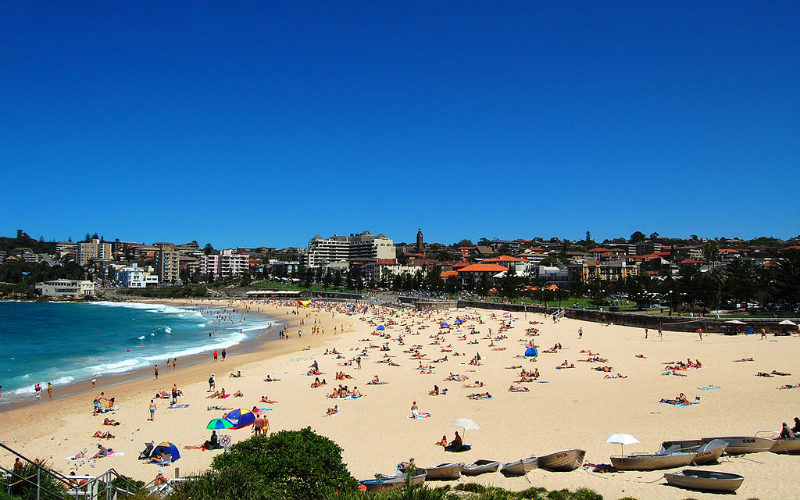 Avalon Beach
Spanning along a length of around 500 metres, Avalon Beach is a coastal gem situated within Sydney's Northern Beaches. A great spot for swimming, surfing and fishing, the beach is also bordered by a shady park perfect for unwinding by the water and offers plenty of great amenities. Well known for its relaxed, small town vibe, the beach attracts a variety of beachgoers, from families through to avid board riders
Facilities
BBQs
Toilets
Showers
Picnic area
Playground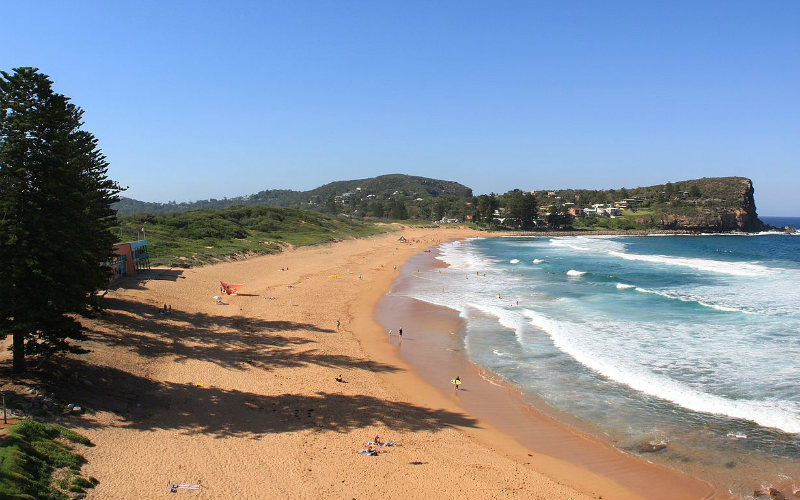 Clovelly Beach
Located between Bronte Beach and Gordons Bay, Clovelly Beach is a popular spot for both families and snorkelers. Found within the Bronte-Coogee Aquatic Reserve, the beach sits on the edge of a narrow bay and is home to sheltered, calm waters that are abundant with diverse marine life. Promenades and concrete platforms sit along both sides of the bay, offering plenty of great spots to lay out a towel, soak up the sun and watch the waves roll in.
Facilities
Toilets
Showers
Changerooms
Cafe
Parking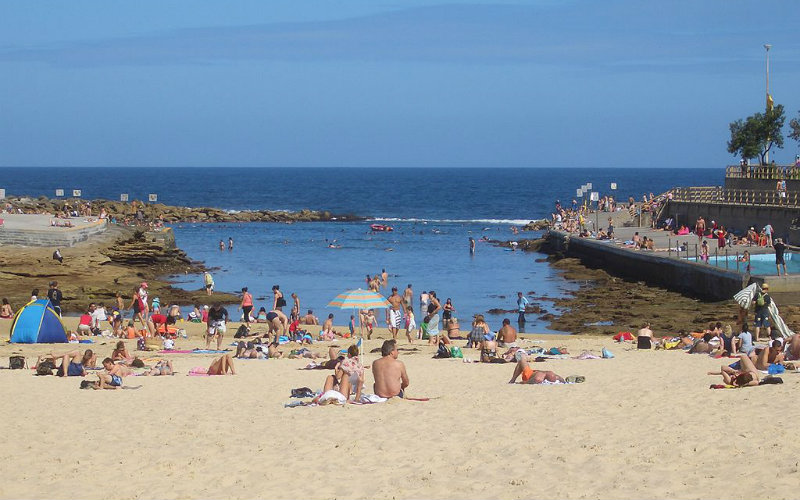 Bondi Beach
Arguably the most iconic beach in Sydney, Bondi Beach sees tens of thousands of visitors flock to its shores each and every year. Close to one kilometre in length, the world famous stretch of sand is less than ten kilometres from Sydney's city centre and a prominent addition to most visitor must-see lists. Well known across the globe, it comes as no surprise that the beach can be quite crowded at times, especially weekends and public holidays during the summer months.
Facilities
BBQs
Picnic areas
Cafes
Playgrounds
Showers
Toilets
Parking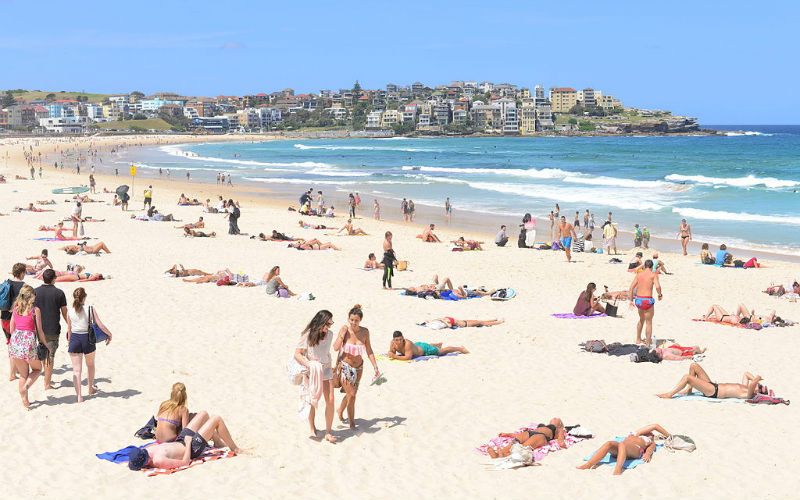 General Tips
Swim Between the Flags
Even though you may consider yourself to be a strong swimmer, you should always swim between the red and yellow flags that are set up each day at patrolled beaches by surf lifesavers. Doing so gives you a greater chance of being spotted if you do run into trouble and helps you to avoid potentially dangerous conditions. If you do choose to swim at an unpatrolled beach, be realistic when evaluating your swimming abilities and be sure to check for rips, rocks and other hazards.
Be Sun Safe
In Australia, the sun's rays are a lot harsher than most destinations across the world. Even if you are planning to head to the beach for just an hour, be sure to take precautions to protect your skin and avoid unnecessary skin damage. Simple actions such as applying sunscreen regularly, wearing a hat, slipping on a rash vest and setting up a shade umbrella can help greatly in keeping your skin at its best. It's also a good idea to consider visiting the beach in the morning or the late afternoon to avoid the worst of the sun's rays.
Swim With a Friend
While you may love the idea of heading to the beach for a swim and some solo time, it's best to go with at least one other person if possible. Whether it's a friend or a family member, you'll be able to look out for each other and get help if the need does happen to arise.
Thinking about visiting Sydney? Head down to these prime sun-drenched spots, and enjoy the city's sun, sand and surf!
Feature Image Credit: Enoch Lau / CC by SA 3.0.