The 26th of January marks the anniversary of the arrival of the British in Australia in 1788. Today, Australia Day reflects the diversity of modern Australia while commemorating the history and continued significance of its Aboriginal and Torres Strait Islander people. Here are some of the best ways to celebrate Australia Day 2018 in the nation's largest city, Sydney.
WugulOra Indigenous Morning Ceremony
Where: Barangaroo Reserve
When: 7:45am
Head to Barangaroo Reserve, on the Sydney Harbour waterfront, to witness a morning ceremony honouring Australia's Indigenous ancestors. Starting at 7:45am, Indigenous singers and dancers will perform traditional song and dance as the Aboriginal flag and the Australian flag are both raised on the Sydney Harbour Bridge. A highlight will be the powerful performance of Budjari Gunyalungalung Baraya-la, which roughly translates to 'Let's Sing Good Dreaming' in the language of Sydney's original inhabitants, the Gadigal people.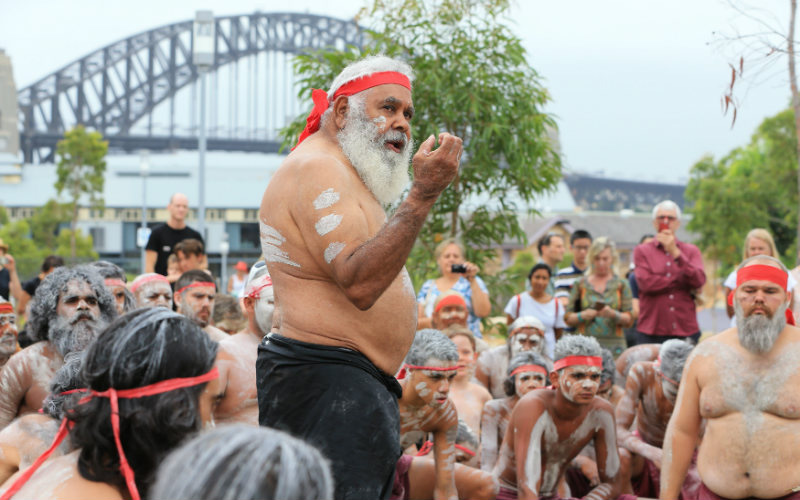 Australia Day Big Breakfast
Where: Dee Why, Narrabeen & Newport
When: From 7am
What better way is there to kick off Australia Day in Sydney than with a huge BBQ breakfast on the beach? From 7am, make your way to Dee Why Beach, Newport or Narrabeen for the Northern Beaches' famous Australia Day Big Breakfast. Take your pick from bacon and egg rolls, sausage and egg rolls, and pancakes with lemon and sugar, or butter and syrup. While you're there, stick around for live music, family-friendly entertainment, waterslides and rides, a car and bike show, and the ultimate test of Aussie athleticism: a thong-throwing competition.
Australia Day – Live at the Sydney Opera House
Where: Sydney Opera House Forecourt
When: 7:30pm – 9:30pm
Spend your evening at one of the city's most iconic landmarks: the Sydney Opera House. Each year, the Australia Day concert sees some the country's most accomplished musicians light up the Opera House Forecourt with a mix of modern hits and classic tunes. This year's lineup will include Marcia Hines and Anthony Callea, with more artists to be announced in January. Note that anyone who misses out on a free ticket will be able to watch a live broadcast of the concert on Channel 10.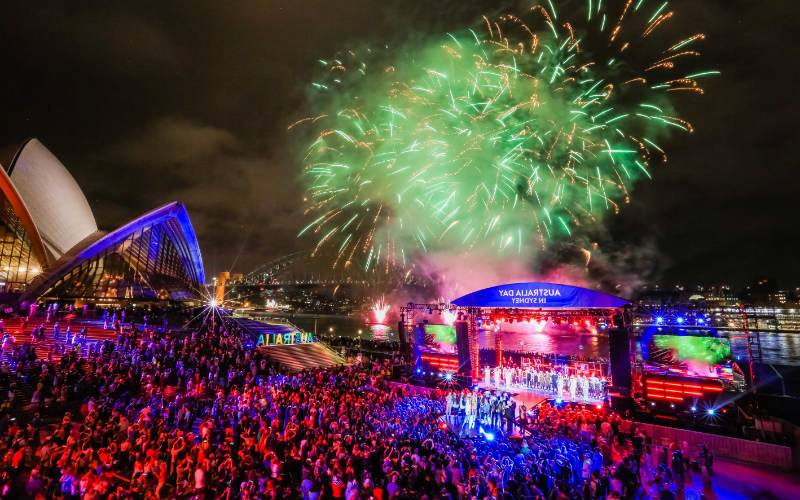 Australia Day Harbour Parade
Where: Sydney Harbour
When: 12:45pm – 2pm
Watch on as Sydney Harbour is overtaken by dozens of colourful boats, all dressed to impress. This Australia Day, boats large and small will be decked out with flags and colourful decorations in the hopes of winning the title of 'Best Dressed Boat'. The parade will depart from Milsons Point at 12:45pm, before cruising proudly around the harbour and finishing at Athol Bay, where the winners will be announced and receive their share of prize money. Grab a spot around Sydney Harbour to watch the spectacle, or gather your friends, register your own boat and decorate it to a theme for your chance to win! Boats of all shapes and sizes are welcome to join the parade.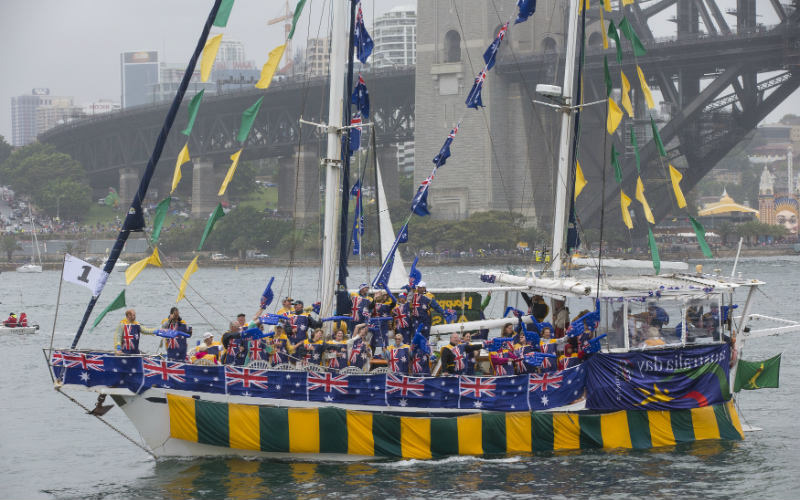 Yabun Festival
Where: Victoria Park, Glebe
When: 10am – 7pm
Head to Victoria Park, next to The University of Sydney, to celebrate Australia's Aboriginal and Torres Strait Islander music, art, dance, culture and heritage. Since 2001, Yabun Festival has featured some of Australia's leading Indigenous musicians, with past performers including Jessica Mauboy and Dan Sultan. As well as a stellar lineup of live performers, there will also be lots of family-friendly activities, bustling market stalls, discussion panels, and traditional dances performed on the Corroboree Ground. Running from 10am until 7pm, Yabun Festival is a fantastic way to celebrate Australia Day in Sydney.
Australia Day at Tumbalong Park
Where: Tumbalong Park, Darling Harbour
When: From 9am
This year, Tumbalong Park at Darling Harbour will be transformed into a summer playground for Australia Day. There will be plenty to keep kids and adults entertained, with a range of family-friendly activities including a thong-throwing challenge, a watermelon-eating competition, and a wife-carrying race. Make sure you register in the ticket ballot for your chance to see The Wiggles live; these iconic Australian entertainers will perform 11am and 2:30pm concerts, supported by Lah-Lah's Big Live Band. Those who want to keep the party going can also enjoy a number of DJ sets throughout the night, as well as live music favourites, Furnace and the Fundamentals.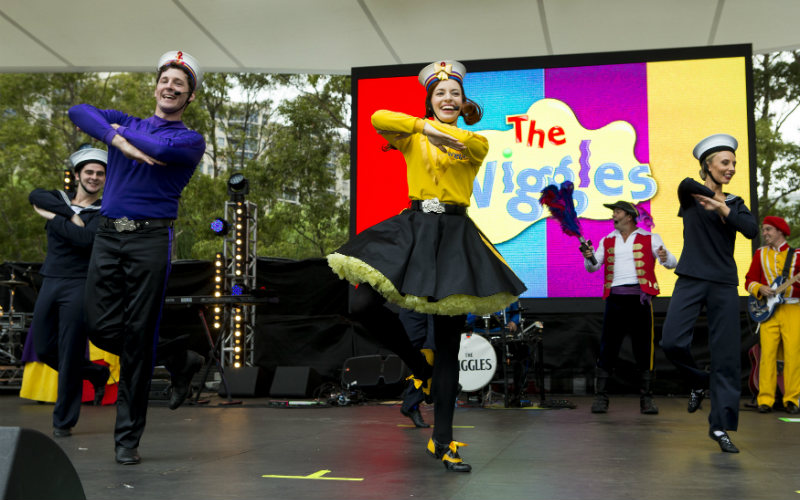 Ready to celebrate Australia Day in Sydney? Find cheap flights to Sydney and great hotels with Webjet today!
Feature Image Credit: Australia Day Council of NSW.