Looking to experience the world from a different angle? Love the feeling of adrenalin coursing through your veins? Across the globe, you'll find plenty of great bungee jumping locations, offering everything from inner city sights through to spectacular mountain views. Whether you're heading to Europe, Africa or beyond, check out our top picks and start planning your own adventure holiday!
Nevis Bungy, New Zealand
Operated by AJ Hackett Bungy, the Nevis Bungy is both New Zealand and Australasia's highest bungee jump. Set just 45 minutes from Queenstown, thrill seekers experience approximately 8.5 seconds of freefall as they drop 134 metres from the jump platform to just above the Nevis River. The jump site is located on private property, with transport to the site included in the price of a ticket.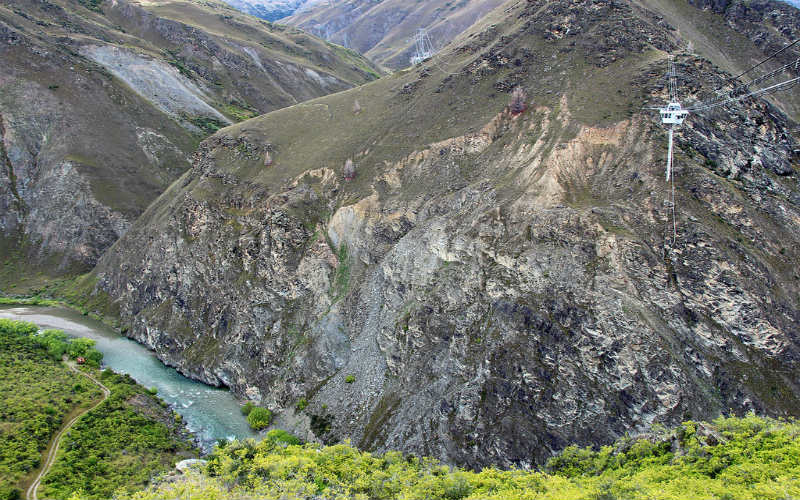 Victoria Falls Bridge, Zimbabwe and Zambia
Straddling the border of Zimbabwe and Zambia, Victoria Falls Bridge is situated just a short distance from the spectacular Victoria Falls. Jumpers dive 111 metres from the bridge towards the waters of the Zambezi River. One of the world's largest waterfalls, Victoria Falls provides a breathtaking backdrop for a jump that is sure to not be forgotten in a hurry.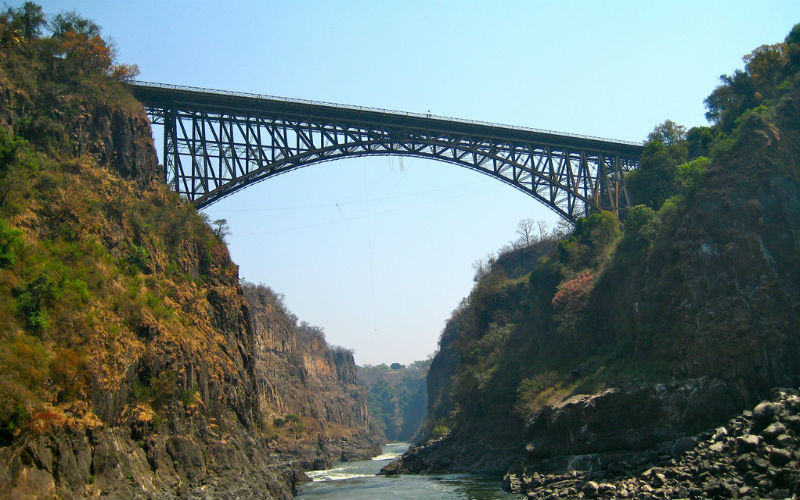 Macau Tower, Macau
Taking the title of the world's highest commercial bungee jump, Macau Tower is open to jumpers 7 days a week, all year round. Operating during both the day and at night, the tower sees adrenalin lovers jump from a platform 233m above the ground, experiencing Macau from a different angle before slowing down about 30 metres above street level.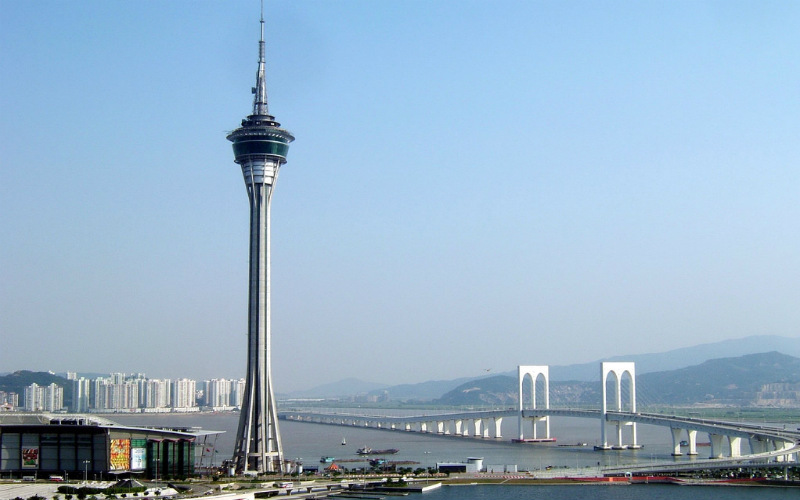 Bloukrans Bridge, South Africa
Another record holder in the bungee jumping scene, Bloukrans Bridge in South Africa is the starting point for the world's highest commercial bridge bungee jump. Attracting the likes of Prince Harry, Kelly Slater and Jack Osbourne, jumps from the bridge see thrillseekers plummet over 200 metres from the bridge towards the waters of the scenic Bloukrans River.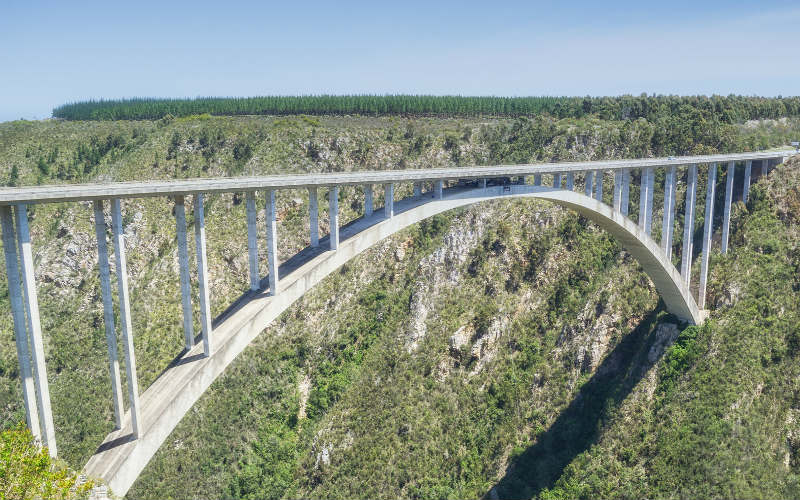 Verzasca Dam, Switzerland
Well known as the location of the opening stunt from Pierce Brosnan's GoldenEye, a visit to Verzasca Dam allows film buffs and thrill seekers to recreate the iconic scene, jumping 220 metres into the scenic Swiss valley below. Said to be the highest stationary bungee station, the jump boasts great views and its own place in film and James Bond history.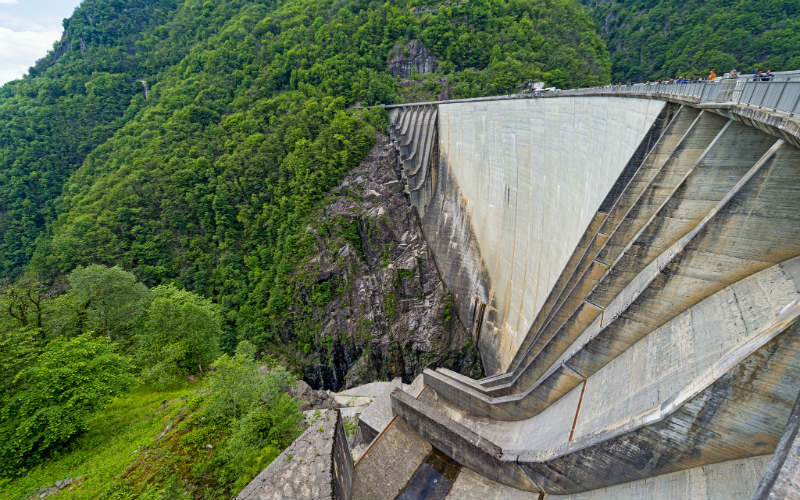 Kawarau Bridge Bungy, New Zealand
Launched in 1988 by Henry van Asch and AJ Hackett, the Kawarau Bridge Bungy, overlooking the Kawarau River, was the world's first commercially operated bungee jumping site. Offering a jump of 43 metres, the Kawarau Bridge Bungy may not be the highest jump in the world, but it certainly has an important part in the extreme sport's heritage.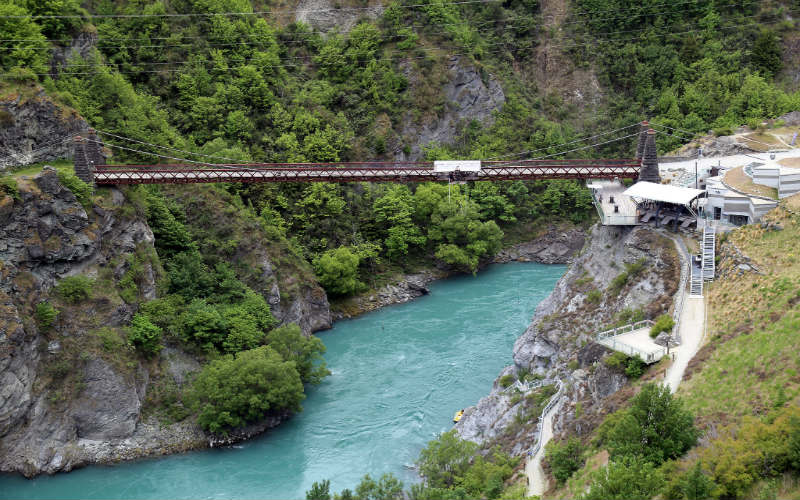 Looking to plan your own adventure holiday? Discover cheap flights and a great choice of hotels with Webjet.
Feature Image Credit: Tambako The Jaguar.