Learning to ski can seem daunting, especially when you're picking up the poles as an adult. Here are a few tips to help your first time on the slopes go as smoothly as possible.
Get the Right Gear
It's hard to have fun when you're freezing cold, so choosing the right clothing is essential. When heading for the snow, the key to staying warm and dry lies in choosing snow-appropriate materials. Make sure you undergarments are made from wool or synthetic fabrics. Avoid cotton at all costs; it's a poor insulator and will also retain moisture, leaving you feeling cold and damp. Remember that well-insulated ski jackets and pants will require fewer layers, whereas thinner ski garments might require thermals underneath, as well as several mid layers.
Accessories can also make or break your first skiing experience. Helmets can seriously reduce your risk of head injuries, while waterproof gloves are a great way to avoid frostbite. Snow goggles are also a good idea for anyone who wants to avoid coming back from the slopes with snow blindness—a common hazard among first-time skiers.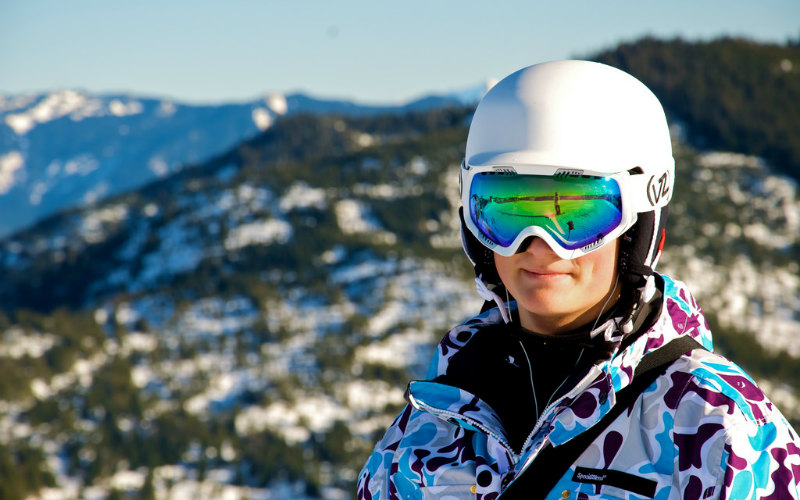 Sign Up for Lessons
When organising your first trip, there's a good chance you'll be going with friends or family who have skiing experience. No matter how natural it might seem, resist the temptation to let them become your personal ski instructors. It doesn't matter how skilled they are on the slopes; it takes an enormous amount of time and patience to properly teach the basics of skiing. All too often, well-meaning friends or family members will drag inexperienced skiers to try harder runs with the assurance that everything be fine—the result can be both dangerous and very discouraging for beginner skiers.
A much better method is to sign up for lessons at one of the local ski schools. Private lessons, though expensive, offer undivided professional attention and will help you progress quickly. If private lessons are out of your budget, or the idea of one-on-one instruction makes you nervous, simply join a group lesson. These are both significantly cheaper and a great way to meet other skiers during your holiday.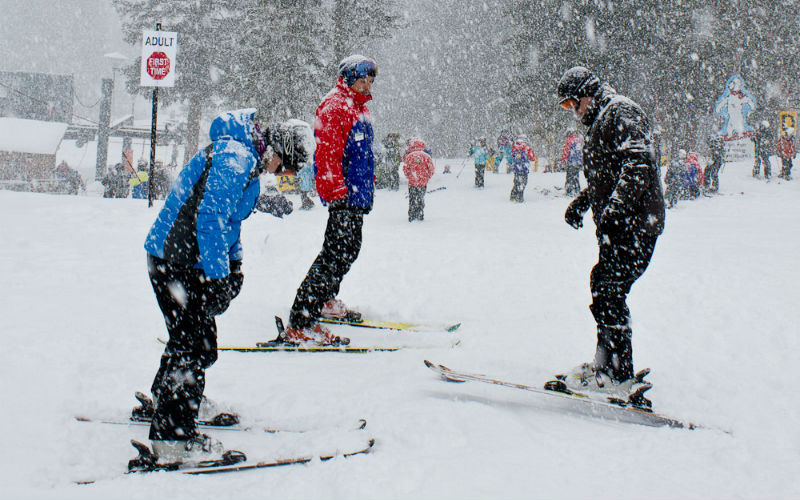 Choose Your Destination Wisely
Not all mountains are created equal. There are so many skiing destinations to choose from, with each one presenting a unique selection of terrain, facilities and attractions. First of all, make sure you choose a ski resort with a good number of beginner runs. Many of the world's most famous ski resorts are more suited to intermediate and advanced skiers; if you want to build confidence on the slopes without getting bored, make sure your chosen mountain has a decent number and variety of green and blue runs. Other factors to consider are language barriers (does the resort have ski instructors who speak your language?) and accommodation options.
Remember to Have Fun
It might sound glib, but it's true—don't forget that you're on a holiday! Many people heading to the snow for the first time feel like they have to fit the maximum amount of skiing (and the maximum amount of progress) into their trip. Aside from missing the whole point of a holiday, pushing yourself too hard on your first ski trip can easily lead to burnout and muscular fatigue that puts you out of action for days at a time. Remember to take it easy, to rest and recover when necessary, and to soak up all the joys of apres-ski culture. Whether that means enjoying a drink by the chalet fireplace, unwinding in a sauna, or dining out at some of the local restaurants, there are so many amazing experiences to be had during a ski holiday—many of which involve no snow at all.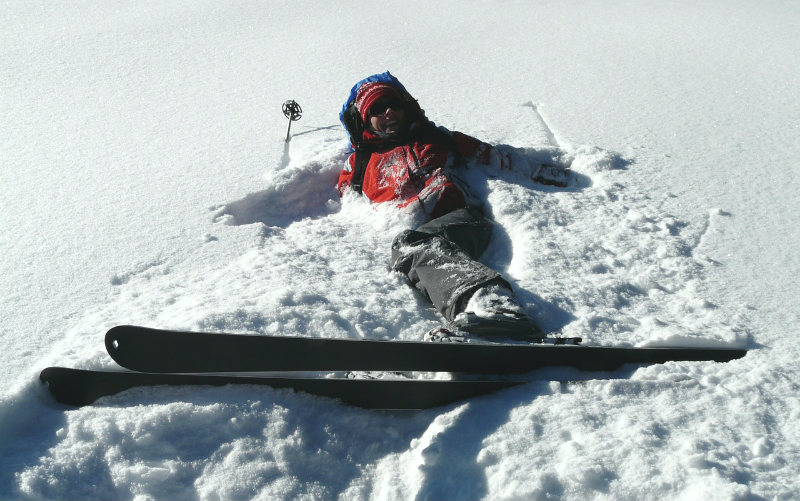 Ready to hit the slopes? Find and book cheap flights to top skiing destinations around the world with Webjet!