Is a road trip from Perth to Margaret River on your bucket list? For some, it can be tempting to jump in the car and complete the three-hour drive in a single day, but with pretty towns, scenic forests and more to stop at, turning this day trip into a multi-day adventure certainly has its rewards.
There's no better way to travel around Western Australia than by packing up the car and embarking on an epic road trip, and this route sees you move past the dazzling blue water of the coast towards the vineyards of one of Australia's iconic wine regions. To make the idea of hitting the road even more appealing, we've mapped out an ultimate self-drive Perth to Margaret River itinerary, with four stops on the way.
Best Places to Stop on a Perth to Margaret River Road Trip
1. Perth
Your road trip starts by flying into Perth, Western Australia's capital city. It's a great idea to spend a few days here before you make tracks for Margaret River. From natural attractions and cultural outings to world-class food and wine, there is an abundance of things to see, do and discover in Perth.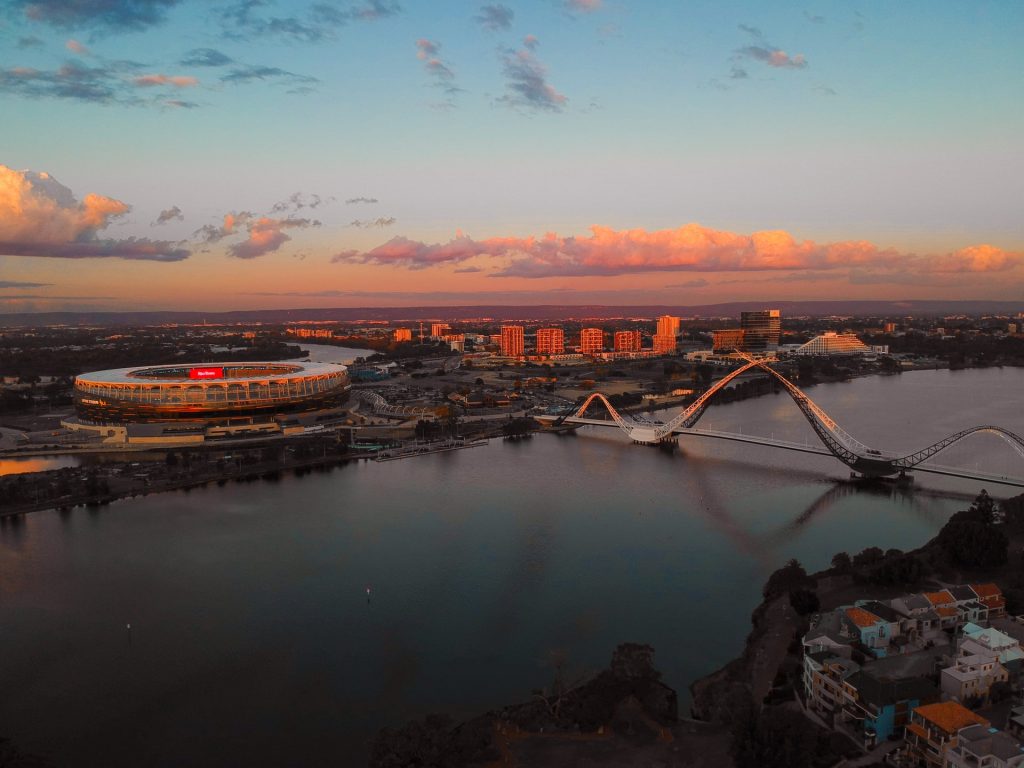 Where to Go in Perth
Rottnest Island: One of Australia's iconic tourist destinations and the home of the photogenic quokka. Rottnest Island is a slice of paradise that can be reached in only 30 minutes by ferry from Perth. As well as taking selfies with the smiling quokkas, a day out at Rottnest Island can include paddle boarding, snorkelling, cycling and walking tours.
King's Park: This is one of the world's largest inner-city parks. Located in Western Australian Botanic Gardens, King's Park houses more than 3,000 species of unique flora and has sweeping views of the city. It is a go-to place to relax and unwind with a picnic or leisurely stroll.
Perth beaches: Make the most of the city's fantastic coastal location and take a dip at one of Perth's sandy beaches. The two most popular beaches in Perth for swimming and surfing are Cottesloe Beach and Scarborough Beach; both with pristine waters and stunning white sands.
After a few days in Perth, it's time to hit the road on your trip to Margaret River. First stop: Serpentine.
2. Perth to Serpentine
Time from Perth to Serpentine: 45 minutes
Leaving Perth, you'll travel south through the heritage-listed town of Jarrahdale on your way to Serpentine. Both historic, nature-filled towns, they're the perfect pitstops for some hiking, picnicking and even horse riding or mountain biking, if you're keen for something a bit more exciting.
Our suggestion is that you either stay in Serpentine for one night or, if you arrive early in the morning, take the day to explore the region before making your way to the next destination in the afternoon.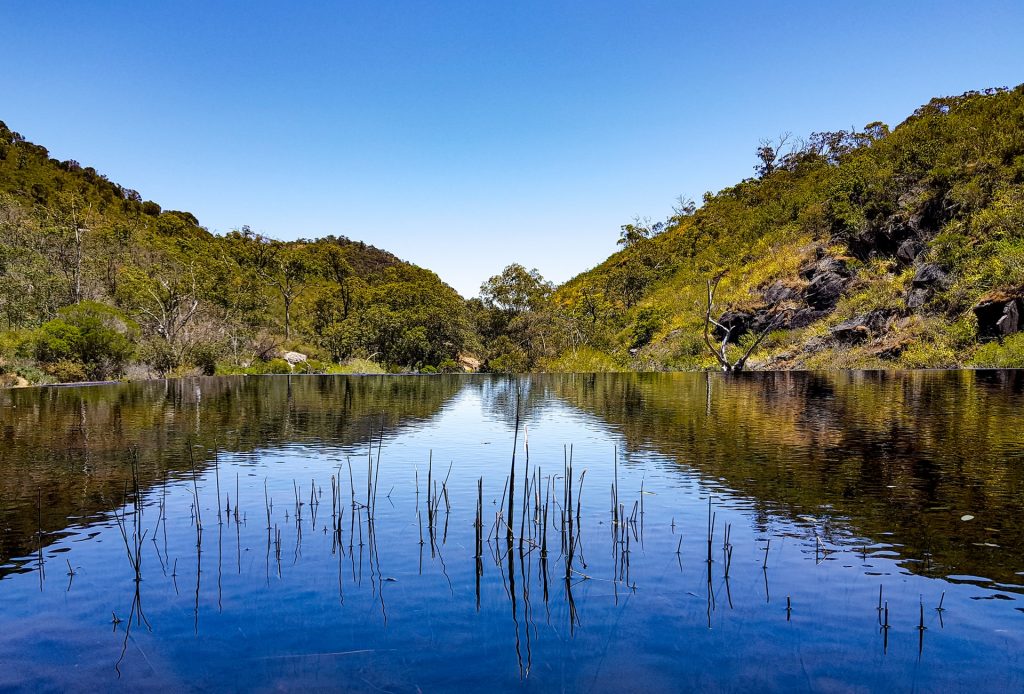 Where to Go in Serpentine, Western Australia
Serpentine National Park: Home to the stunning landscapes of Serpentine Falls, the national park is located within a picturesque valley and it has been a popular attraction for nearly 100 years. It has a number of walking trails if you want to stretch your legs, as well as a large lawn area if you would rather take it easy and have a relaxing picnic. Just one quick tip: if you're hoping to spread your picnic blanket by the falls, be sure to arrive early, as the area is typically full by 10 am.
Munda Biddi Trail: One of the most emblematic mountain biking trails in Western Australia, Munda Bidddi takes you through the spectacular forests and eucalypt fields. In total, the trail is 1000 kilometres long, but you can simply choose a section of the path to explore, depending on your fitness abilities and how long you have for your adventure on two wheels.
Millbrook Winery: Open from Thursday to Monday, this boutique winery and restaurant is the perfect spot to recharge batteries with a glass of fine wine on your hand. Besides the first-class lineup of meals prepared with vegetables from their heirloom garden and locally-sourced meat and fish, the winery provides unrivalled views of the gardens and lake nearby for the most luxurious lunch in the countryside
3. Serpentine to Bunbury
Time from Perth to Bunbury: 1 hour, 50 minutes
Time from Serpentine to Bunbury: 1 hour, 30 minutes
Your second destination is Bunbury. This port city has a superb coastal location, as it has borders of the Indian Ocean, Koombana Bay and Leschenault Inlet. Bunbury is renowned for the wild bottlenose dolphins that visit the Koombana Bay area, and visitors can even swim with them on a boat tour organised through the Dolphin Discovery Centre.
For history buffs, there are several heritage attractions to explore and art enthusiasts will love the galleries and street art spread across the small city. An absolute must-do while in Bunbury is to visit one of the several lookout points around, especially if you're searching for the best sunset view WA has to offer.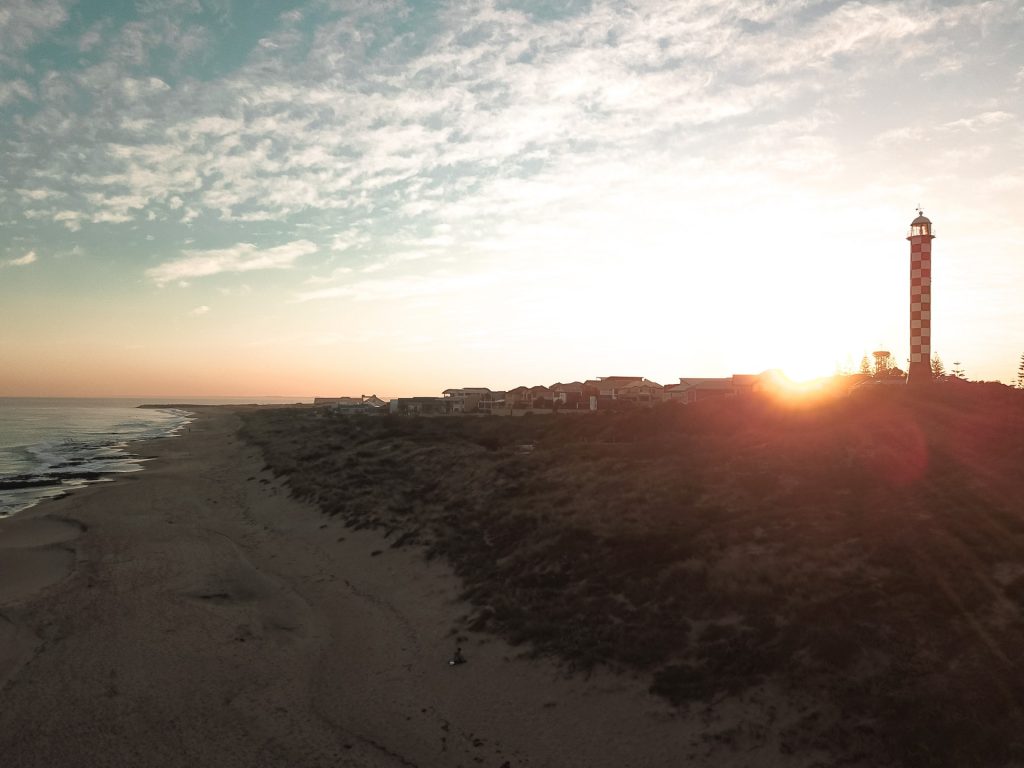 Where to Go in Bunbury, Western Australia
King Cottage Museum: Established in 1968, the museum boasts a collection of 6000 artifacts dating back to the 1800s, including old photos of the Bunbury region and clothing items that were worn decades and decades ago. If you're hoping to travel back in time and learn a bit about the history of the city, this is the place to go.
Big Swamp Wetlands: Located in South Bunbury, the Big Swamp is a wetland reserve that many species call home, including the Purple Swamphen, the dusky moorhen and the native long-necked turtle. To spot all of this wildlife and more, explore the Big Swamp Walk and be sure to stop at the several lookouts along the way and take in the views. Searching for more viewpoints in Bunbury? Try the Kombana Point Lookout or the Marlston Hill Lookout.
Scenic flights: Add a slice of adventure to your road trip with a scenic flight over Bunbury. Make your bookings with Bunbury Aero Club and choose between a 30-minute, 1-hour or 1-hour 45-minute trip, starting from $165. Time your trip right and you might even spot a few whales swimming by.
4. Bunbury to Bridgetown
Time from Perth to Bridgetown: 2 hours, 50 minutes
Time from Bunbury to Bridgetown: 1 hour, 15 minutes
The next leg has you drive inland towards Bridgetown, a charming town located on the banks of the Blackwood River with plenty of quirky spots to visit, and surrounded by rolling hills, lush forests and beautiful scenery.
Bridgetown can often be overlooked by travellers on a road trip from Perth, but a stop in this heritage-listed town is your chance to roam the main street where quaint well-preserved buildings line up alongside historic pubs, character-filled cafes and interesting shops. Plan your Perth to Margaret River road trip in winter to coincide with Bridgetown's Winter Festival, a three-month-long event that showcases crafts, delicious food and more from across the region.
Where to Go in Bridgetown, Western Australia
Bridgetown Jarrah Park: Lace up your hiking boots and venture out to the three walking trails available at Bridgetown Jarrah Park: the 0.8-kilometre Shield Tree Trail, 2.2-kilometre Fallers Brand Trail, 3.3-kilometre Hollow Karri Trail. Keen to work up a sweat? Hike all of the walking paths and complete the full 6-kilometre Blackbutt Trail.
Brierley Jigsaw Gallery: A truly unique attraction, the museum is one of the only two jigsaw galleries in the world and it showcases an impressive collection of puzzles started by Mrs Jessie Brierley over 40 years ago. These days, you'll find all sorts of jigsaws in the gallery, from classic art puzzles to 3D ones, WASGIJs and more. Tickets are only $2 for adults and $1 for children, so it's a great activity if you want to keep your road trip expenses at a minimum.
The Cidery: From fresh Pink Lady apple ciders to bittersweet sparkling ones, handcrafted local beers and more, at The Cidery you will have the opportunity to sample many different brews, some of which have won international and state awards. If you don't drink, don't worry, there are also non-alcoholic ciders and juices you can sip on.
5. Bridgetown to Pemberton
Time from Perth to Pemberton: 3 hours, 40 minutes
Time from Bridgetown to Pemberton: 48 minutes
The next stop on your road trip from Perth to the Margaret River is Pemberton, a town known for its majestic Karri forests. Spend time walking along hiking trails that wind through alongside Karri trees and jarrah forests, and be sure not to miss the 360-degree view from the several lookouts around.
Other recreational activities to take up in the area's national parks include canoeing, fishing, swimming, bushwalking and mountain biking. There are also exemplary wines and produce to savour throughout the area, including indulgent fresh seafood such as freshwater crayfish, marron and rainbow trout.
Where to Go in Pemberton, Western Australia
Gloucester Tree Lookout: This is one of the tallest fire lookout climbing trees in the world (at more than 60 metres tall) and it provides panoramic views of the surrounding forests and hinterland. If you're up for a challenge, climbing up the tree is a must-do. Once you make it to the top, be sure to keep your eyes peeled for the spectacular (and rare) birds gliding through the sky.
Pemberton Pool: Built in the 1920s, this historic swimming pool is open every day and it is the ideal location for a refreshing swim, followed by a delicious picnic or barbecue surrounded by Karri trees. You can easily walk there from Pemberton's Visitor Centre or hire a mountain bike and pedal your way there.
Pemberton Lavender & Berry Farm: If you're travelling with kids, a trip to Pemberton's iconic farm is a must-do. Take the little ones to hand feed the alpacas, ducks and sheep, let them run around in the playground while you relax in the picnic area and end the day with a sweet scoop of ice cream.
6. Pemberton to Margaret River
Time from Perth to Margaret River: 3 hours
Time from Pemberton to Margaret River: 1 hour, 30 minutes
The last leg of your road trip is the one-and-a-half-hour journey from Pemberton to Margaret River. Known as the home to some of the world's best wines, the Margaret River region is dotted with great craft breweries, award-winning vineyards, spectacular restaurants, and even beaches that boast acclaimed surf breaks.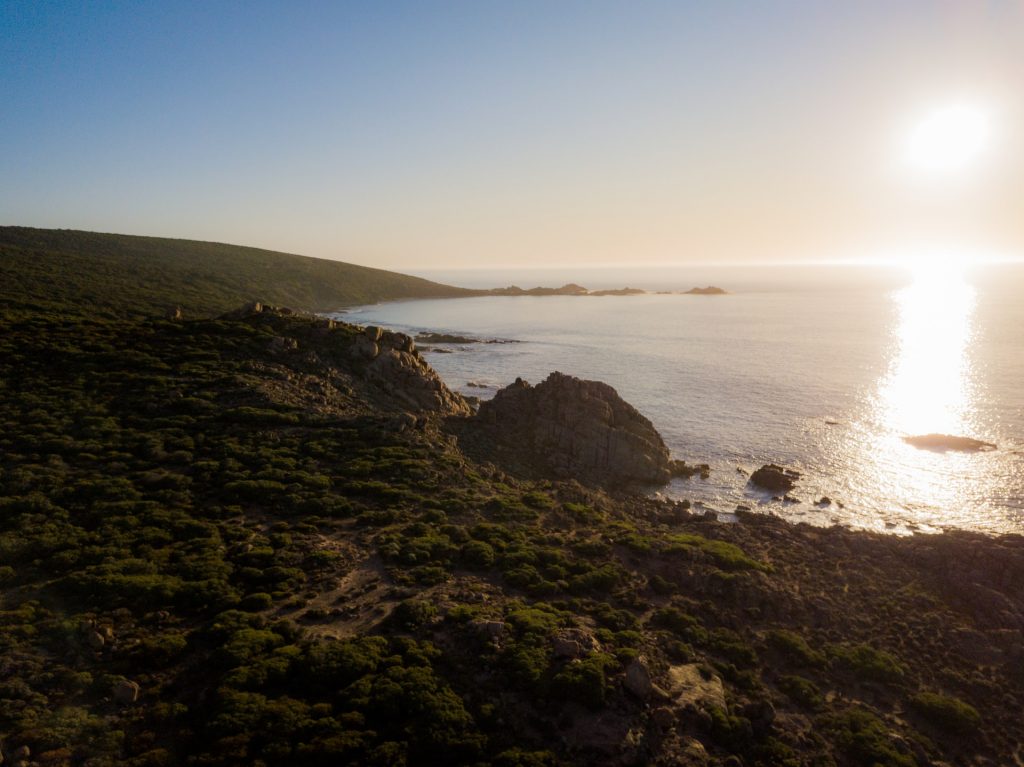 What to do in Margaret River
Wine tours: No visit to the Margaret River would be complete without a winery tour. Immerse yourself in the wine region by meandering from cellar door to cellar door, tasting delicious wines and admiring the stunning surroundings. Book onto a guided tour so nobody in your group has to be made designated driver.
Whale watching: Plan your trip between June and early December to increase your chances of seeing whales as they migrate along the coastline. Join a whale-watching cruise or ask locals for the inside tip on where to spot these graceful mammals from the mainland.
Cape to Cape Track: This long-distance nature walk stretches between two lighthouses. The entire length of the track spans 135 kilometres along the coast, but can also be done in smaller, more manageable sections. Admire the magnificent coastline, karri forests, sweeping cliffs, remote beaches, limestone caves and historic lighthouses along the way.
With so many activities to do between Perth and Margaret River, it is definitely worth turning your 3-hour drive into a full road trip. Hire a car or motorhome with Webjet and explore Western Australia like never before. Need to fly into WA first? Book your flights to Perth today!
Hero image: Gralyn Estate, Wilyabrup, Margaret River. Credit: Mark Pegrum | CC BY 2.0