We all love our furry family members, so why not take them along for a day out at the beach as Sydney's weather warms up? While most of Sydney's beaches don't permit dogs, there are some exceptions that'll have your dog's tail wagging.
Whether your pup loves to splash around in the water or enjoys running around in the fresh sea air, there are plenty of dog-friendly beaches scattered around Sydney to explore.
Top Dog Friendly Beaches In Sydney
1. Silver Beach, Kurnell
Address: Prince Charles Parade Kurnell NSW 2231
Take the whole family out of the house for a day by the beach at Silver Beach, Kurnell. Offering impressive views of the city, playground equipment and barbeque facilities, there's plenty to keep the whole family occupied. Silver Beach is an excellent destination to try your luck at water sports like windsurfing, surfing and scuba diving, and birdwatchers won't be disappointed with the variety of species flying over the National Park, only 500 metres away from the beach.
Dogs are permitted on the beach all day between Monday and Friday, as well as before 9 am and after 4 pm on weekends and public holidays. Off-leash swimming is permitted between the 3rd and 4th jetties at the western end of the beach.
While in Kurnell, take your furry friend on a walk through the Maru and Yena Loop and keep your eyes peeled for majestic whales swimming nearby. Looking for more dog-friendly spaces where your pet can around freely? Try Carina Bay Reserve or Helena Street Dog Park, both around 30 minutes away from Silver Beach by car.
2. Sirius Cove, Mosman
Address: Sirius Cove Road Mosman NSW 2088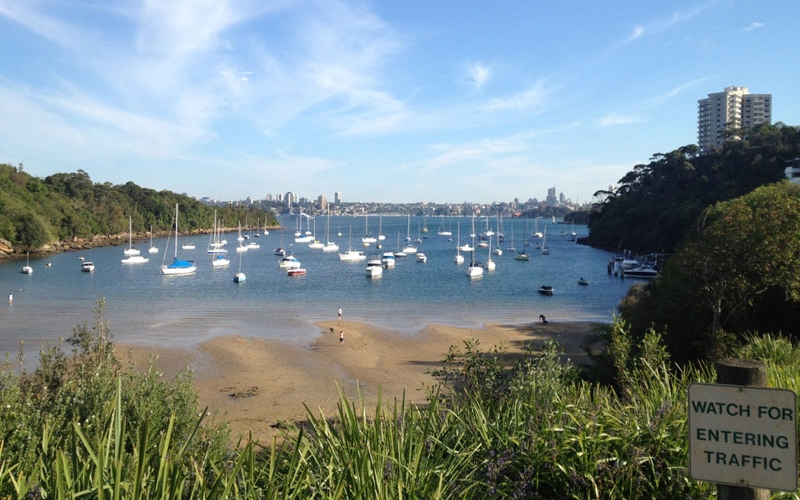 Let your pup have fun both on land and in the water at Sirius Cove, near Taronga Zoo. The cove's protected beach and grassy area will keep your dog occupied, while the playground and picnic benches will be perfect for a family day out in Sydney. Dogs are permitted on the beach all day between Monday and Friday and before 9 am and after 4 pm on weekends and public holidays.
But this beach isn't the only dog-friendly spot in Mosman; in fact, the harbourside suburb is a fantastic destination for dog lovers in Sydney. Besides several parks with off-leash areas (including Rawson Park and Lary Plunkett Reserve), there is a number of dog-friendly cafes: opening at 7.30 and 7 am respectively, Frenchys Café and Jimmy's On the Spit are perfect for early dog walkers. 
If you want to treat your dog, take them to Puppuccino Pet Spa, where they can enjoy an aromatherapy oat bath, a mini massage and even a pawdicure, or stop by Moggy & Mutt and grab a tasty treat for your furry companion.
3. Flora and Ritchie Roberts Reserve, Curl Curl
Address: 79 Carrington Parade, Curl Curl NSW 2096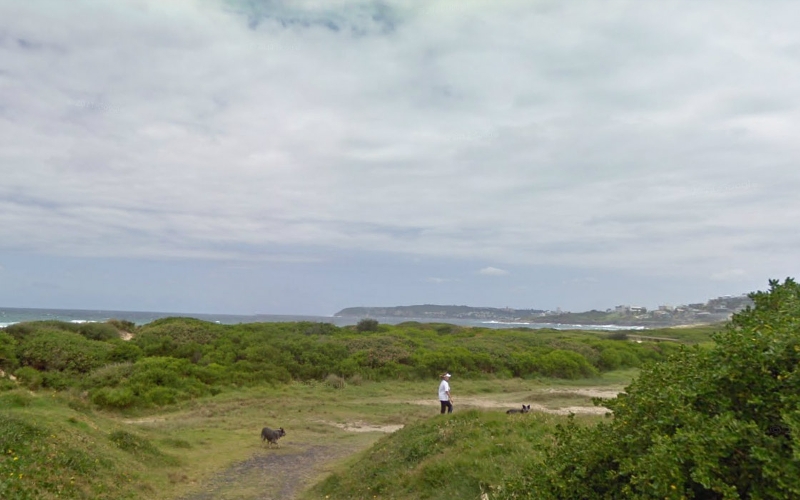 Get your canine friend active with a visit to the off-leash dog exercise area and grassy dunes at Flora and Ritchie Roberts Reserve. If your pup loves the water, take them for a dip at the Curl Curl Lagoon and splash around to the sounds of crashing waves. The reserve and lagoon are always accessible to dogs, but they are not permitted on the nearby Curl Curl Beach.
It takes about 40 minutes to drive from Sydney CBD to Flora and Ritch Roberts Reserve, so you can easily get there by car with your pup in the back seat. However, if you're both up for a coastline walk, another option is to drive to Freshwater beach and hike your way to Curl Curl beach. It takes 20 to 25 minutes to get there and during a portion of this track, you can also let your dog go leash-free. 
For a coffee and a bite to eat by the ocean, Gusto on the Beach is a dog-friendly cafe, open every day from 5.30 am and located just a 10-minute walk from Flora and Ritchie Reserve. There is a full menu available for dine-in or takeaway, including vegan, vegetarian and gluten-free options.
4. Marks Park, Tamarama
Address: Marks Lane/ Kenneth St Bondi, Fletcher St, Tamarama NSW 2026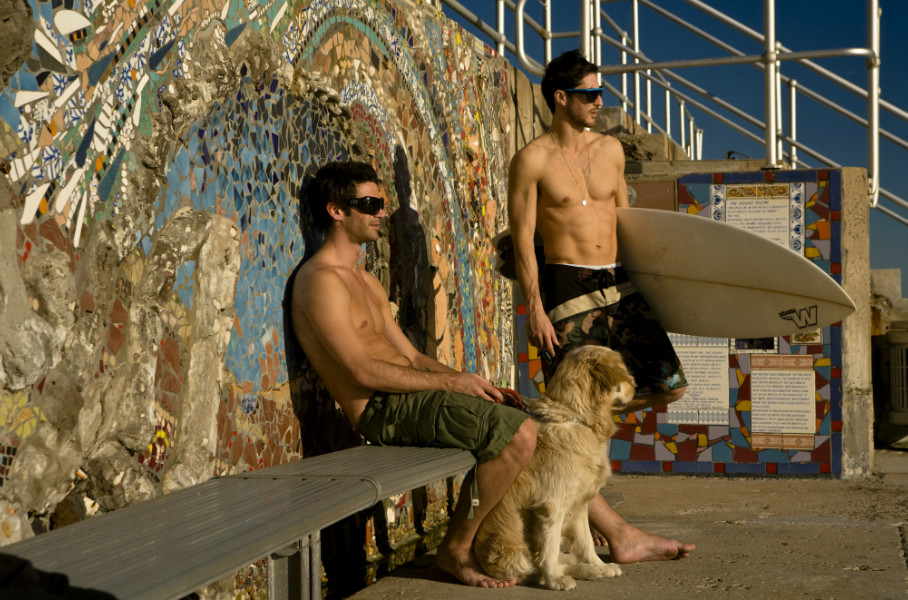 Dogs aren't permitted on Bondi Beach, but if you're looking to soak up the spectacular views of Bondi with your four-legged friend by your side, head to Marks Park in Tamarama. With stunning views over Bondi Beach and Coogee, as well as plenty of space to run around, you and your pooch will be able to have a great time amongst some beautiful scenery. 
Dogs are allowed off-leash in Marks Park before 8.30 am and after 4.30 pm daily and there are usually plenty of pups running around, so yours will have the opportunity to make a lot of friends there. There are bins and bags provided as well. 
There are seven other dog-friendly parks around Tamarama, including Tamarama Park and Bronte Park, both of which have timed off-leash areas. The Bondi to Bronte coastal walk is one of the most popular Sydney tracks and another great activity for dog-owners, but dogs need to be on a leash at all times. If you decide to do this walk, be sure to stop by Bronte Park, where dogs can run around freely before 10 am and after 3 pm.
5. Greenhills Beach, Cronulla
Address: 2 Mitchell Rd, Cronulla NSW 2230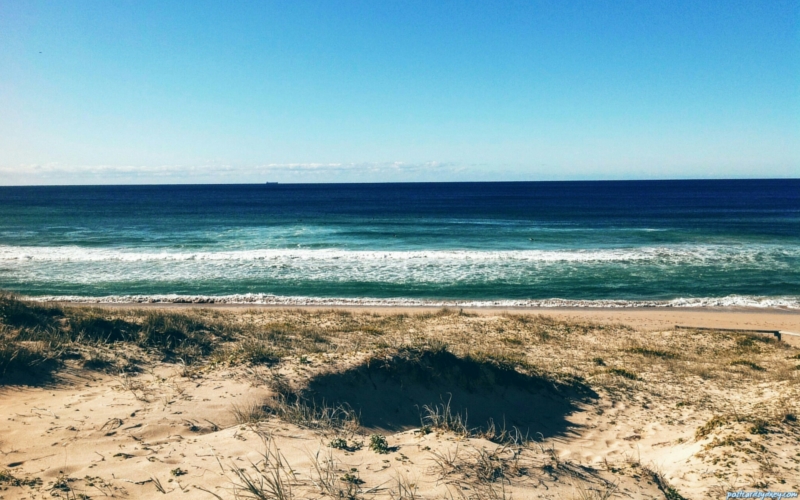 Head down south of Sydney to Greenhills Beach and let your dog run and swim free at Sydney's only ocean fronting dog-friendly beach. Play a game of fetch on the sand or have fun splashing around in the water. Dogs are permitted on the beach before 10 am and after 4 pm throughout the week.
There are many other dog-friendly activities to keep you both entertained during your day in the Shire. At The Dog Wash, your pooch can enjoy a relaxing spa session, including a deep cleansing hydrobath, nail clipping and ear cleaning, and at Cook at Kurnell, you can have breakfast or lunch while your dog sips on a tasty puppacino.
6. Manly Lagoon, Manly
Address: Manly Lagoon, Manly NSW 2095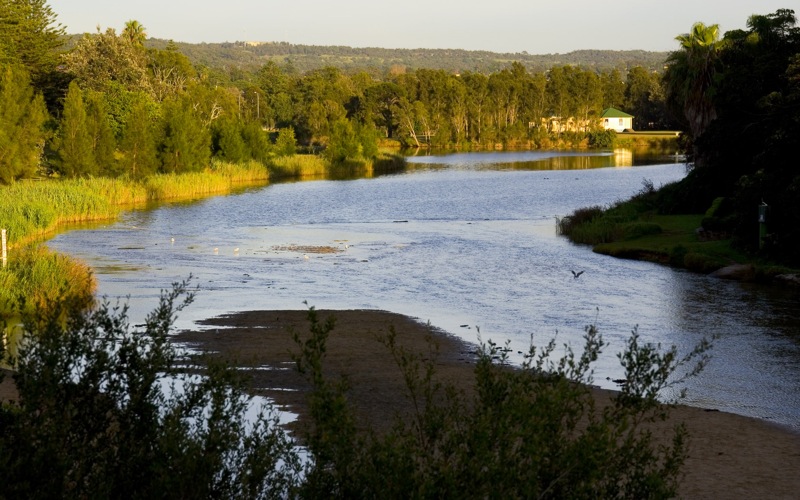 While technically not a beach, Manly Lagoon is still a slice of doggy heaven for the active pooch. Offering full-time off-leash access only a short distance from Manly Beach, your pup will be sure to have a ball. When your furry friend's had enough fun in the water, head to the nearby Hinkler Park for a ball game at the off-leash exercise area.
Manly Coastal Walk is a 6-kilometre trail perfect for dog owners and their furry friends, that starts at Manly Lagoon Park and takes you to Shelly Beach. Along the way, you will find Hemingway's Manly, a dog-friendly cafe where staff is known for spoiling dogs with a well-deserved bacon treat.
Need to freshen up with an ice-cold schooner? You'll find plenty of dog-friendly pubs and bars in Manly: Harbord Hotel and Austrian Beer Bar & Restaurant are both located a quick drive from Manly Lagoon and welcome dogs in the outdoor areas at any time. For craft beers, head to Nomad Brewing or Bucketty's Brewing.
7. Lake Parramatta Reserve, Parramatta
Address:  28 Bourke Street, North Parramatta NSW 2151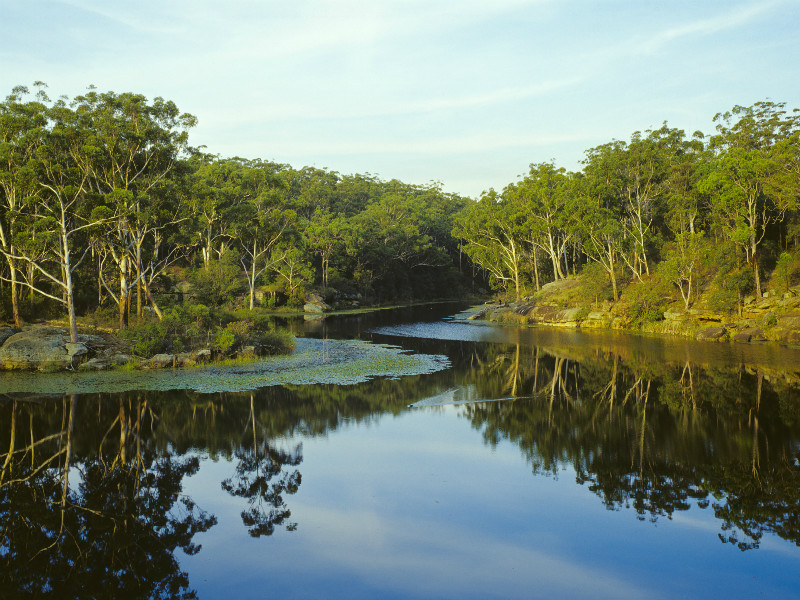 If open waters are a little too daunting for your pup, head out west and go for an on-leash walk by Lake Parramatta. With areas of lush bushland to wander through, there's plenty to see and smell. Make your trip to the reserve a family outing and make use of the picnic and barbeque facilities provided on-site. Just remember that dogs are permitted within the reserve, but must remain on a leash.
Just a 5-minute drive from Lake Parramatta Reserve, Dan Mahoney Reserve is another pet-friendly location your pooch will love, featuring a fenced off-leash area and a drinking station so your four-legged companion can stay hydrated all day. There is also Pierre De Coubertin park, ideal if you're exploring Parramatta with your kids as well, as it has a big playground with trampolines and climbing walls, on top of the off-leash area.
For a bite to eat, make your way to Georgie Boy cafe, River Cafe or Social Hideout, all cafes in Sydney where your dog is more than welcome. If you have any puppy essentials on your shopping list, be sure to stop by PetO, the largest dog and cat store in Australia.
8. Little Austinmer, Wollongong
Address: Little Austinmer Ln, Austinmer NSW 2515
Dogs are prohibited at Austinmer beach, the main beach in the area, but just a two-minute drive away, there is Little Austinmer, the perfect alternative for dog-owners and their companions to enjoy some vitamin sea. As it is a sheltered beach, the waters are quite calm, meaning your pooch can go for a safe, refreshing swim. Just near the small beach is Headlands Hotel, an oceanfront brasserie and bar with a large outdoor area where dogs are permitted. 
There are several other dog-friendly beaches in Wollongong, including Sharkey's Beach, Coniston Beach and Bellambi Boat Harbour Beach. At many of these beaches, you will find signs indicating the all-day-long off-leash areas and the time access areas, so be sure to follow those rules.
While in Wollongong, be sure to stop by Honest Dons, a laid-back cafe where puppychinos cost $4, with a portion of the profits going for a local animal rescue group. For some sightseeing, take your dog on a walk along the Sea Cliff Bridge or head to Bald Hill.
9. Rose Bay Beach, Rose Bay
Address: 3 Caledonian Rd, Rose Bay NSW
Rose Bay Beach is a popular destination for dog owners and for good reason, as pups can be off-leash no matter what time you visit and the calm, shallow waters are perfect for them to go for a nice paddle. The beach gets quite crowded during sunny weekends, but there are other pet-friendly spots nearby, like Dumaresq Reserve, a small grassed area where dogs can be off-leash before 8.30 am and after 4.30 pm, and Lyne Park, where off-leash times are before 10.30 am and after 3.30 pm.
Whenever you start getting hungry, head to The Golden Sheaf, only a 6-minute drive from the beach. Besides the food and drinks menu for humans, there is a vet-approved four-legged menu, including pooch poke bowls, golden pupcakes and even a 3-course Doggostation.
Around Rose Bay, there are several dog-friendly parks as well, including Centennial Park with designated off-leash areas, Elizabeth Bay, with off-leash time before 9.30 am to after 4.30 pm, and Queens Park, where pups must be on-leash at all times.
With so many dog-friendly beaches and reserves scattered throughout Sydney and its suburbs, there are plenty of opportunities to get your four-legged friend active this summer. Explore somewhere new and have a game of fetch amongst stunning scenery.