Melbourne has been named the world's most liveable city for the past six years. You could chalk this up to the great coffee, the thriving arts scene, the beautiful surrounds, or a combination of all these and more. Whatever the case, it's a city well worth exploring—and what better way to explore a place than by foot? Check out some of our favourite walking tracks in Melbourne below.
Sherbrooke Falls Trail
Start things off nice and easy with a scenic stroll through Dandenong Ranges National Park. Located about 45km east of the CBD, the Sherbrooke Falls Trail will take you past native animals and lush flora on your way to picturesque Sherbrooke Falls. Because this path is fairly short (one hour return) and largely shaded by tall Mountain Ash and Sassafras trees, it makes for a great walk at any time of year. Soak up the fresh forest air and try to spot a lyrebird or two.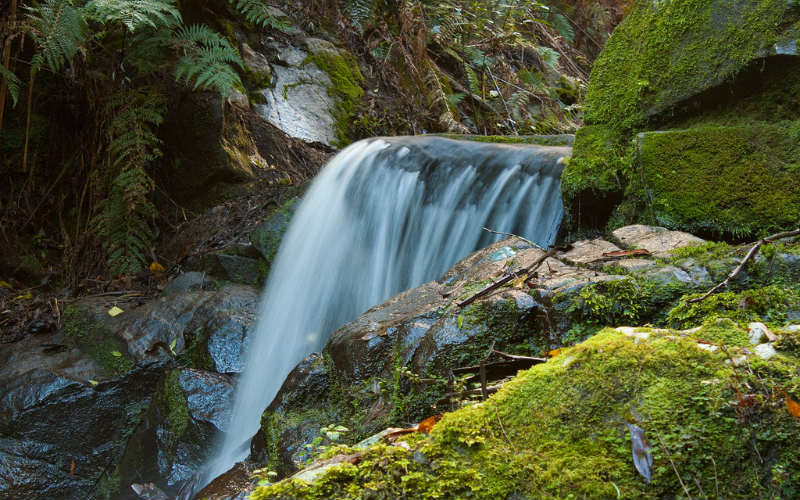 Capital City Trail
Long-time resident or fresh-faced visitor, it doesn't really matter; the Capital City Trail has something for everyone. This 29km trail meanders along the Yarra River and will take you past some of Melbourne's most famous landmarks, including the MCG, Melbourne Park, the Royal Botanic Gardens, Melbourne Exhibition Centre and the Arts Centre. Delightfully flat and smooth, the Capital City Trail is popular among walkers, joggers and cyclists of all abilities.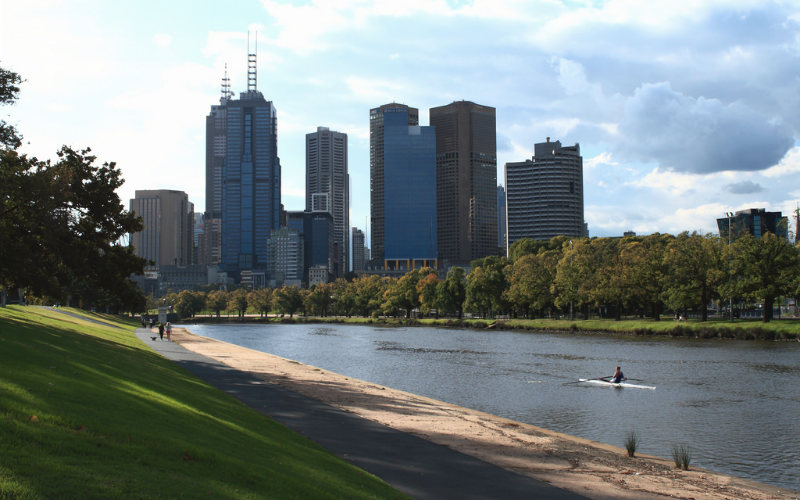 Royal Botanic Gardens
Located right in the heart of the city, Melbourne's Royal Botanic Gardens are a breath of fresh air. Go on a self-guided tour of the garden's manicured lawns and pathways, all while keeping the city skyline in your sights. With 12,000 different plant species sprawled over 89 acres, this is one of those places where you can find students, inner-city workers and handfuls of tourists at any given time.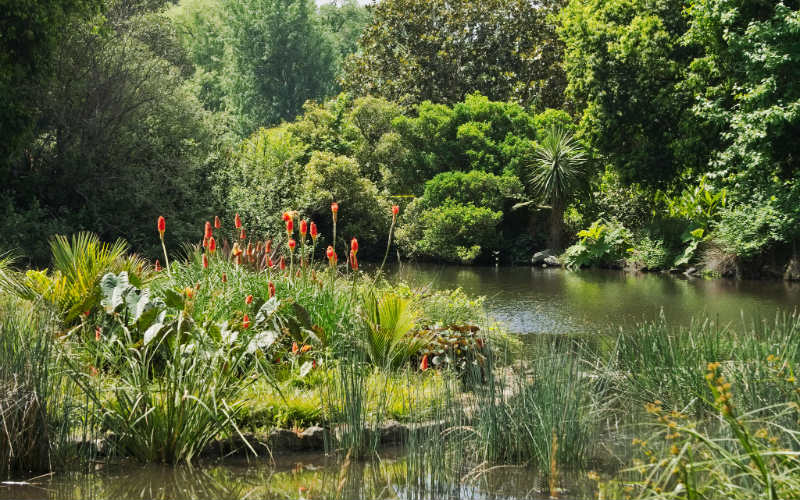 National Rhododendron Gardens
If you enjoyed the Royal Botanic Gardens, you should also check out their lesser known (but equally charming) cousin, the National Rhododendron Gardens. Just east of Olinda, this is where you can find approximately 300,000 stunning rhododendrons, daffodils, azaleas, magnolias, camellias, and many more captivating flower species. With rock gardens, fern gullies, and a dizzying array of flowers spread across 104 acres, the National Rhododendron Gardens are certainly worth a wander.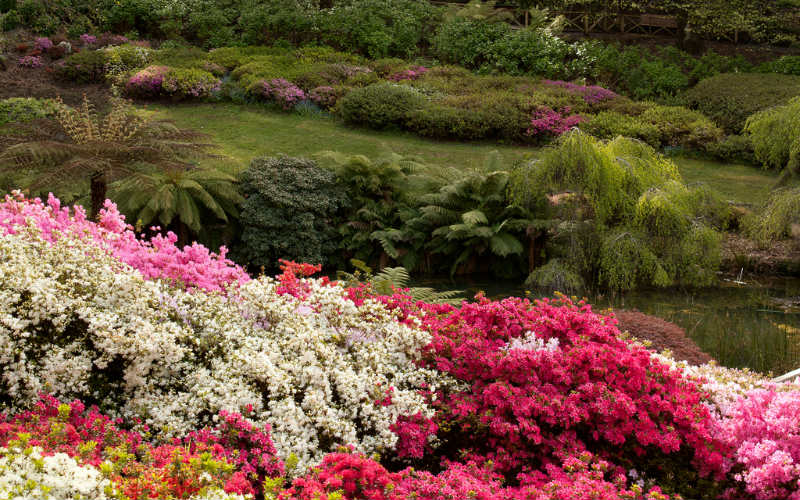 Bayside Coastal Art Trail
Next, head to the coast for a scenic walk like no other. Stretching 17km from Brighton to Beaumaris, the Bayside Coastal Art Trail is ideal for people who don't particularly enjoy walking. You won't even notice your heart rate climbing as you soak up uninterrupted views of the ocean, dramatic red cliffs, rocky coves and the sandy beaches below. There are several great lookouts and cafés along the way, as well as more than 50 printed artworks. Spend an afternoon walking the Coastal Art Trail and you'll soon see why this landscape has inspired so many artists over the years.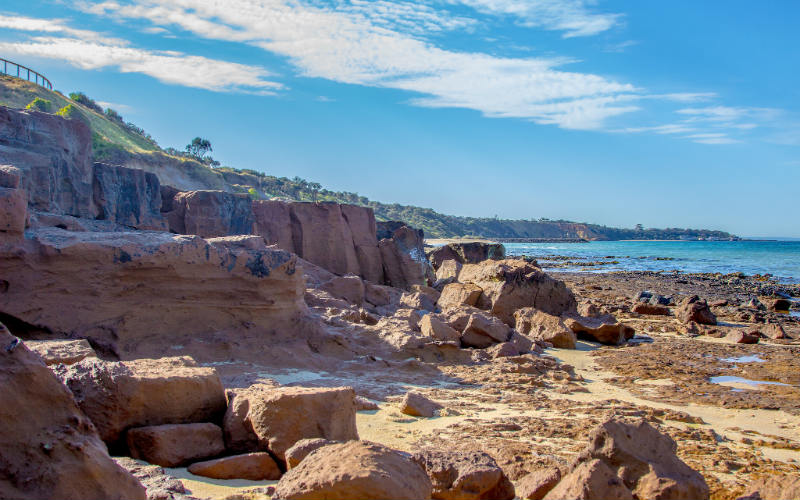 Werribee Gorge
Just 40 minutes west of the CBD, Werribee Gorge State Park is full of beautiful walking trails. You can choose between the leisurely Falcons Lookout walk (3km), the moderate River Walk (3km), or the moderately difficult Centenary (4km) and Circuit (9km) walks. This last walk involves some steep climbs, rock scrambling and use of cables, so it's only recommended for fit and confident hikers. After the walk, you can either try some rock-climbing or reward yourself with a dip in the river.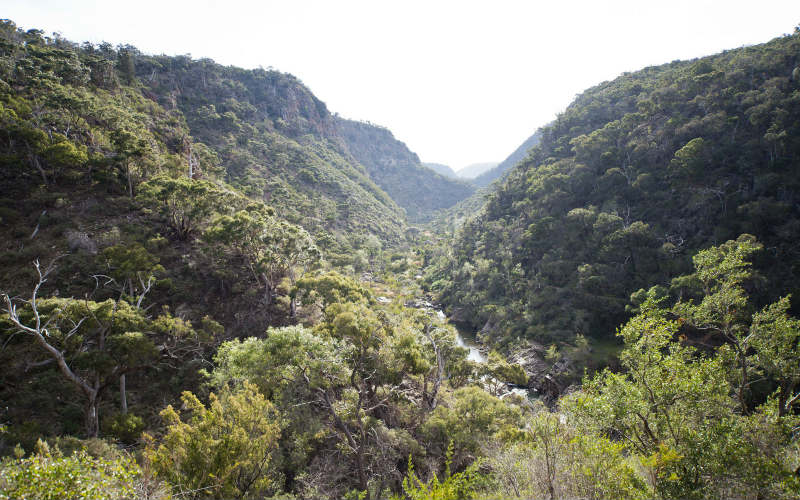 Ready to explore the world's most livable city on your own two feet? Book cheap flights to Melbourne with Webjet today.
Feature Image Credit: Jorge Láscar.