The state of New South Wales is home to plenty of national parks which are worth a visit, with many of them an easy day trip or weekend away from Sydney. From the outskirts of the state to the outback, some of these national parks take a little bit of travel time but worth the trip out if you enjoy secluded swimming spots and hikes through  lush and scenic surroundings.
Whether you're looking for an action packed outdoor adventure or something more relaxed, there's plenty of outings to enjoy at NSW's best national parks:
Blue Mountains National Park
Undoubtedly one of the state's most visited sites, the Blue Mountains National Park is home to the widely photographed Three Sisters and miles of alpine scenery to enjoy from various lookout points and hikes. Just 60 km west of Sydney, the region's history, wildlife and world-famous blue shrouded scenery make it one of the most popular weekend spots in NSW.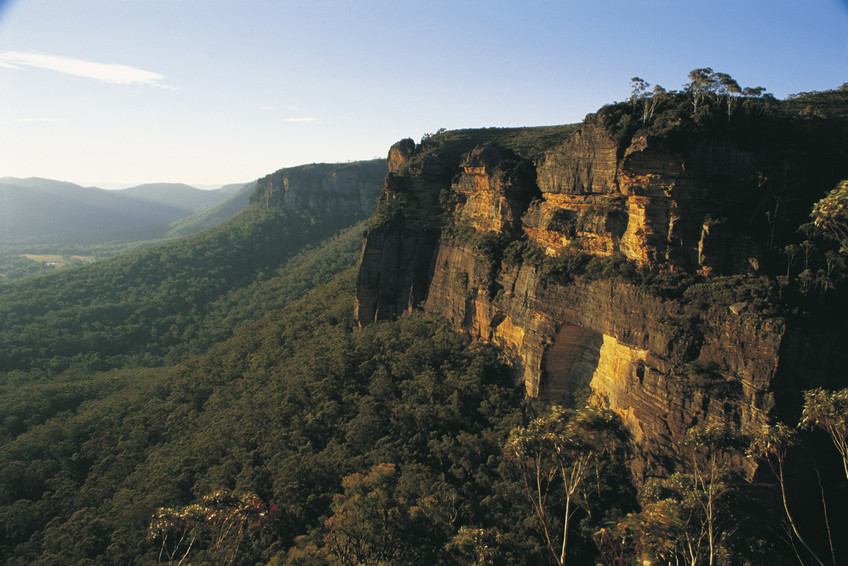 Garigal National Park
Occupying a large portion of Sydney's north shore, the Garigal National Park is actually nestled in Greater Sydney but will make you feel miles away from the city's bustling CBD and outer regions. Formed around Middle Harbour Creek, Garigal boasts stunning sandstone country with waterfalls, bush views and a handful of significant aboriginal sites. Stop by Davidson Park picnic area or head to nearby Narrabeen Beach to cap off a day of outdoors fun.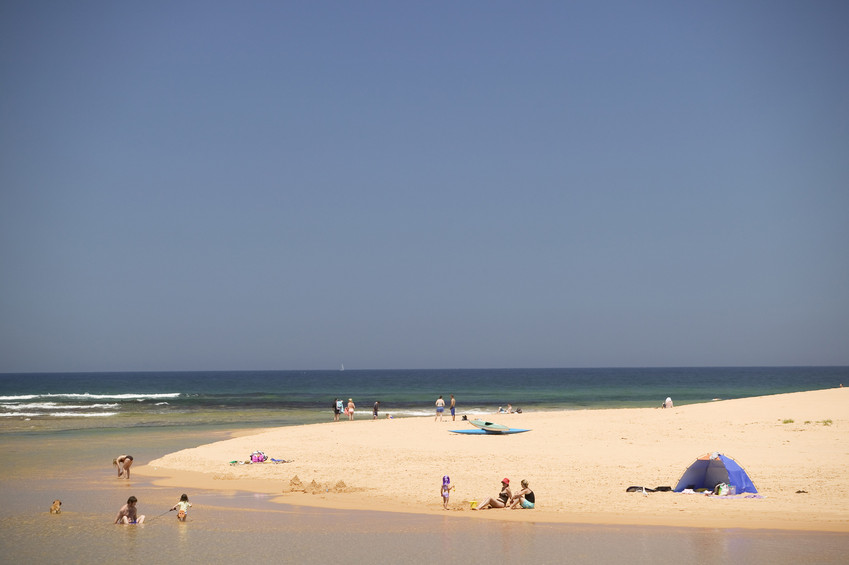 Royal National Park
One of Australia's oldest national parks, included on the National Heritage List, the Royal National Park boasts more than 100 km of walking tracks including the magnificent 26 km Coast Track which passes beautiful beaches, rocky ridges and crags leading to sensational lookout points. With over 15,091 hectares of inland scenery and dramatic cliffs, it's no wonder this spot has become a hot spot for Sydneysiders looking to stretch their legs.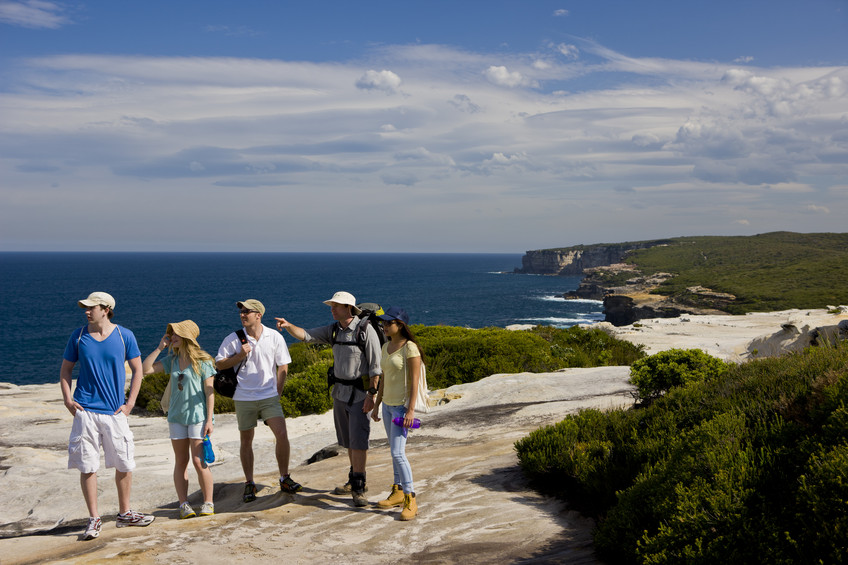 Kinchega National Park
A two hour drive from Broken Hill, this national park meets the Darling River and is home to some of the most striking ecosystems you'll see – from majestic river red gums rising from the lake system, to pretty green lake beds and incredibly vibrant birdlife. Best visited in Autumn or Spring, the Kinchega National Park proves an all-out outback experience for any visitors.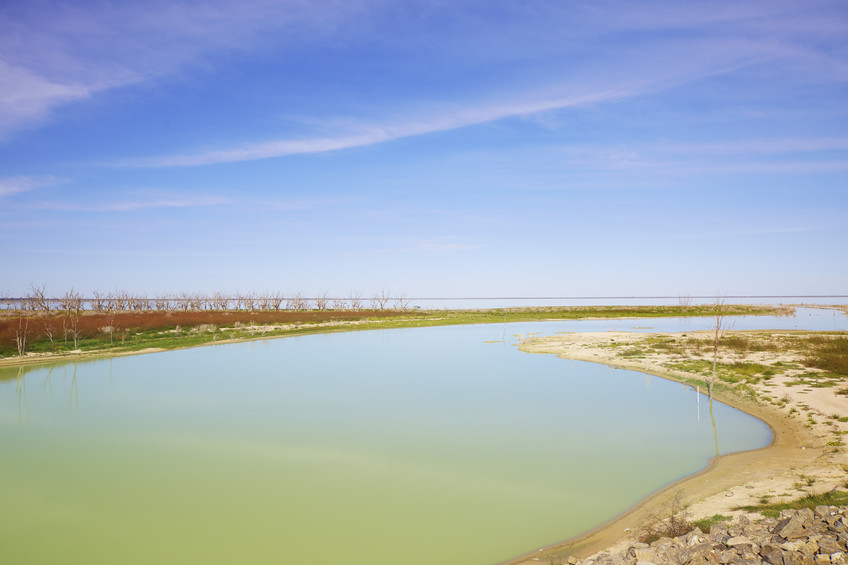 Kosciuszko National Park
Although it's known for its ski season fun in the colder months, Kosciuszko is a year-round holiday destination for mountain thrills and fresh alpine air. Home to Australia's highest peak, Kosciuszko National Park is not all about the mountain where it helms its name. Relish the scenery that inspired the Man From The Snowy River, and take advantage of Kosciuszko's many activity hire options.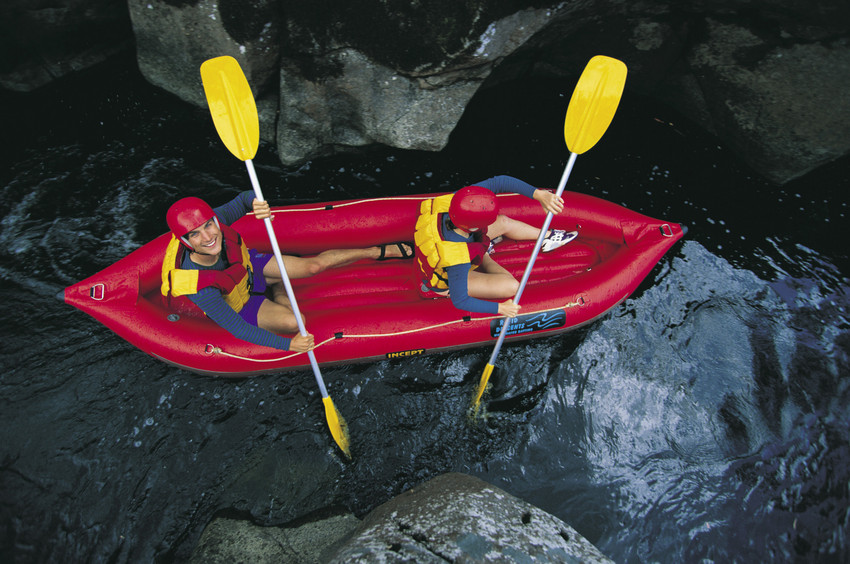 Warrumbungle National Park
Right near Coonabarabran, Warrumbungle National Park is perfect for anything from camping beneath the stars, walking through truly pristine surrounds, landscape photography, birdwatching or spotting wildlife as they make their way through the park. With campgrounds perfect for families or large groups and plenty of holiday facilities, Warrumbungle is a great school holiday spot giving visitors an authentic outdoor experience in Central NSW.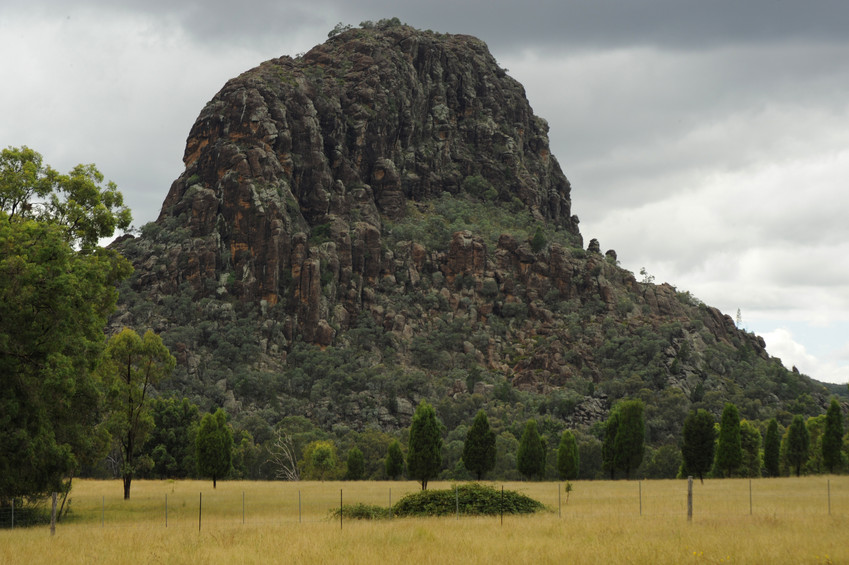 Dorrigo National Park
Only an hour from Coffs Harbour, Dorrigo National Park is a great day trip from the popular holiday hub. With plenty of World Heritage listed rainforests to explore, breathtaking waterfall walks, a skywalk viewing platform and several barbecue areas along the way, Dorrigo National Park is a great place for a day of hiking.
Enjoy excellent bird watching opportunities among stunning scenery, including the wompoo fruit dove and the black and yellow regent bowerbird, and spot a enormous variety of animals including red-necked pademelons.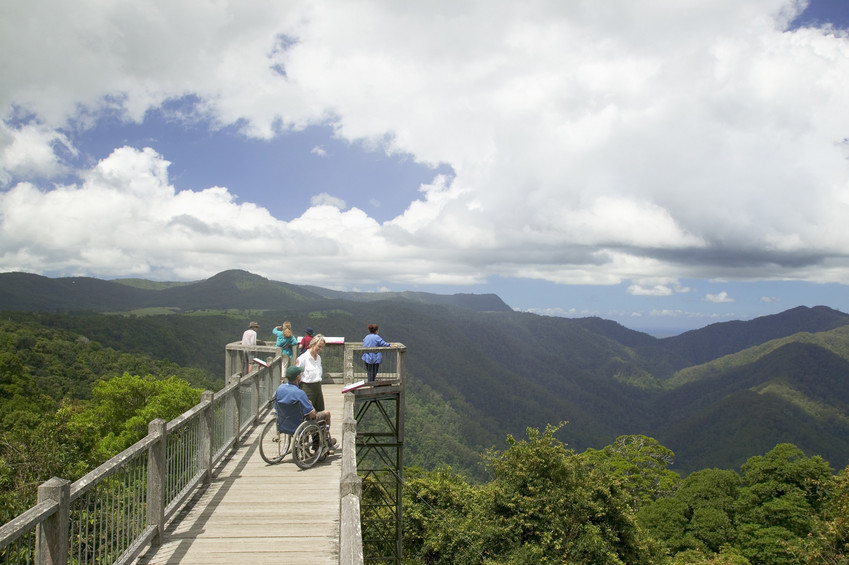 Heading to New South Wales or Sydney? Take a look at Webjet's range of NSW accommodation or book one of our Sydney hotels and take a day trip to one of NSW's many world-class national parks.