Planning a European escape? Eager to spend time soaking up the sights of the continent's best seaside spots? Guarantee yourself an unforgettable summer holiday by checking out some of our favourite beaches in Europe.
Kamari Beach, Greece
Kamari is a coastal village on the southeastern side of the Aegan island of Santorini in Greece. With its distinctive black, volcanic sand, glittering sunsets, and crystal clear water, Kamari Beach is an utterly unforgettable location. The buildings surrounding the bay display the characteristic blue-and-white architecture that the island has become so known for, and cobblestone alleyways are overgrown with blooming, vibrant bougainvillea.
Complete with a large collection of restaurants, bars, and shops lining the coast – there are plenty of opportunities to relax by the beach with a cold martini in hand.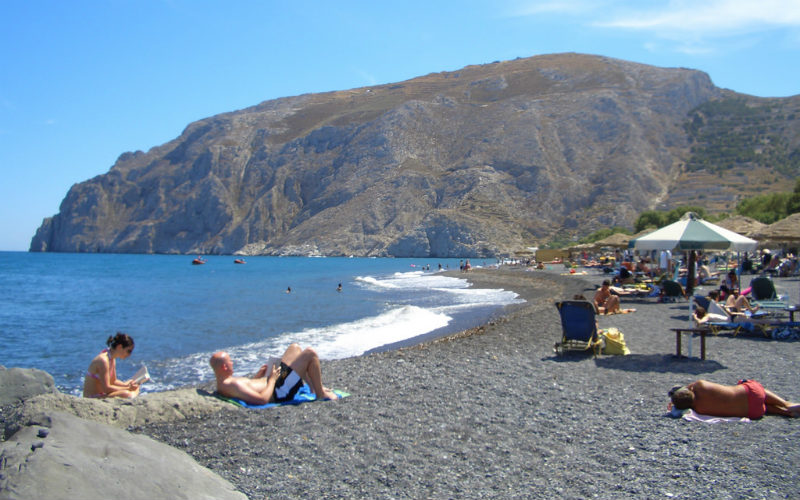 Baia delle Zagare, Italy
The Gargano coast is home to countless beaches and tourist facilities, including resorts such as Mattinata, Peschici, and Vieste. The beach itself is host to breathtaking views of natural stone arches standing in the bay, surrounded by bright blue, Adriatic waters.
Though the Baia delle Zagare is a relatively small beach, it's relatively remote location, and soft, sandy bay give it the impression of it being a hidden paradise, with an unforgettable backdrop.
Grand Plage de Biarritz, France
La Grand Plage de Biarritz is a postcard-esque beach located in Aquitaine in France. With striped awnings, bordered by rocky outcrops, and stunning views, it's a long stretch of paradise, complete with nearby shops, cafes and restaurants.
La Grande Plage is a popular spot for surfers, and they're often present in numbers. Rent a board and hit the waves yourself, or simply relax on the sand, and soak up the warm sunshine.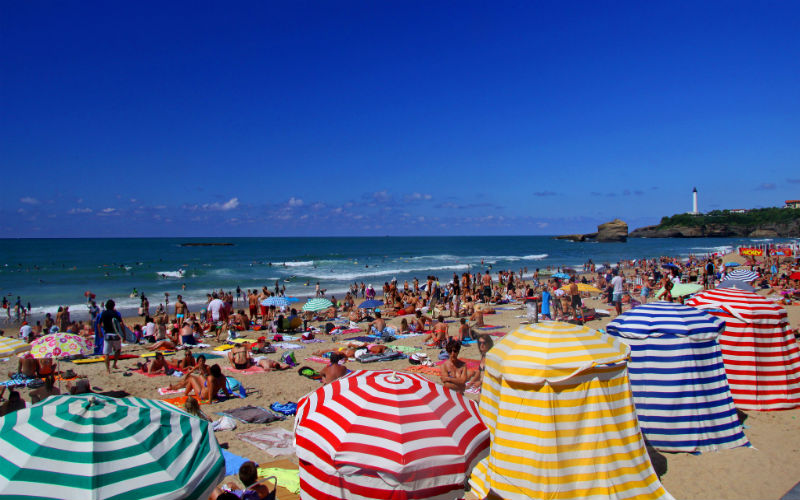 Cala Benirras, Ibiza
Nestled in a cove bordered by a pine tree covered cliff, Cala Benirras is a beach comprised of a mixture of pebbles and sand. Both ends of the bay are scattered with rocks, with several dry-dock fisherman's shacks built upon them. The crystal clear waters make the beach a popular spot for snorkelling.
The bay is a popular anchoring zone for private yachts and motor boats during the day, but especially towards the evening, when spectacular sunset views light the beach an array of vibrant colours.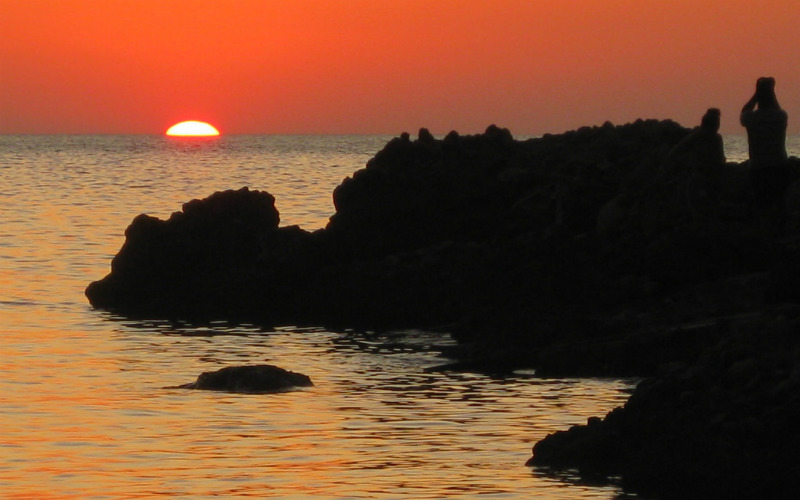 Iguana Beach, Crete
Situated a few metres off the road from Chania to Platanias, Iguana Beach in Crete is a popular spot both for locals and tourists alike. Its characteristic golden sand, and crystal clear waters make it a welcoming, idyllic location.
With bars, cafes and restaurants only a short walk away, Iguana Beach is a popular spot for families, with beach balls, and free reading material on offer.
Zlatni Rat, Croatia
The Zlatni Rat, literally translated to "Golden Cape", is a beach set along the fringes of the nearby town of Bol. A promontory composed mostly of pebble rock that visibly shifts with the push and pull of the tide, and shaped into a distinctive horn jutting out into the crisp blue waters, the Zlatni Rat is a location almost too stunning to be believed.
Find a spot to settle into the sand and watch the clouds roll by, make the most of the harbour side bars and restaurants, or dare to brave the impeccable windsurfing conditions.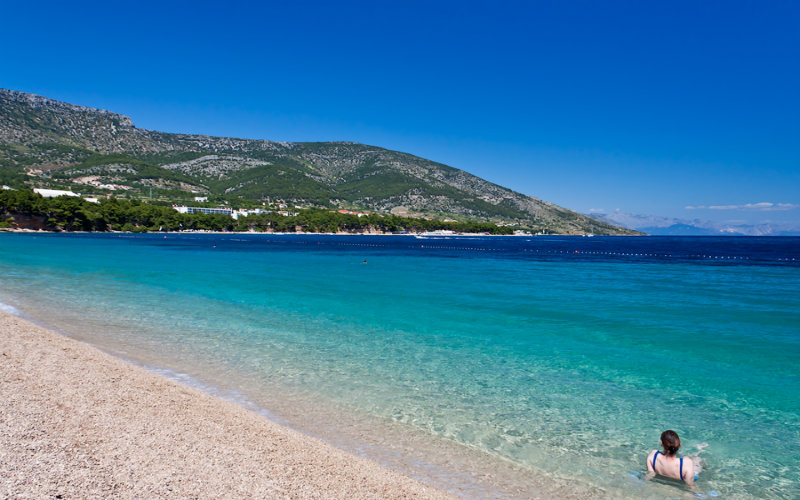 Looking to plan your own European beach escape? Find cheap flights to destinations across Europe with Webjet.
Featured Image Credit: Darlo.