2018 is just around the corner, so we decided to take some time to look back at the destinations that caught your eye in 2017. From Bangkok to Los Angeles, check out the 10 most popular destinations of 2017!
Denpasar
Located in Indonesia, Denpasar is a coveted holiday spot for travellers. The city is a little less tourist-focused than other Balinese cities such as Kuta and Ubud, but still offers plenty of things to do. Synonymous with backpacking adventures and spiritual journeys, the eclectic Balinese capital is filled with interesting tourist attractions, ornate temples, vibrant markets and tropical island beauty. Explore ancient temples such as Tanah Lot and Pura Blanjong, watch the sunrise from Sanur Beach, or get lost in the sights, sounds and smells of this lively island city.
Popular events: Denpasar is home to the Bali Art Festival, an annual festival of colourful Balinese arts and culture. The festival is held from mid-June to mid-July. Pagerwesi is another culturally important festival held in the city. Held in November, the spiritual festival celebrates the guardian of the universe, Sanghyang Pramesti Guru, with revellers making offerings to protect their souls from destructive influences.
Travel tip: What Denpasar lacks in tourist-friendly restaurants it makes up for with local gems. Don't miss your chance to try flavour-packed local Indonesian dishes.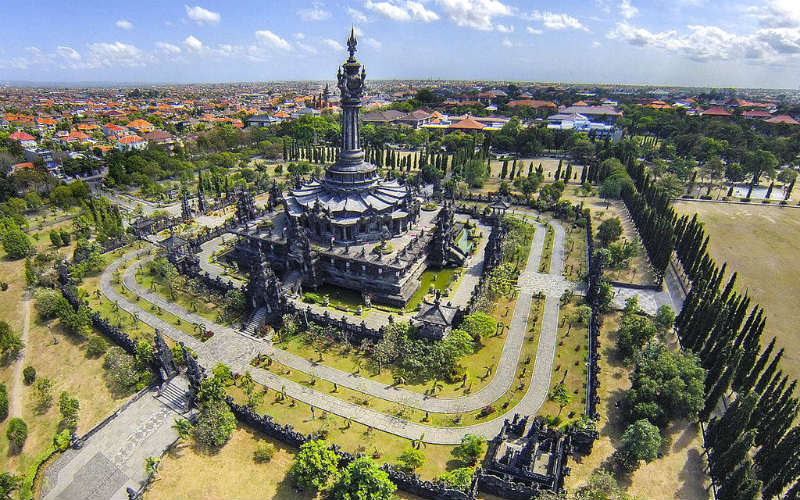 Auckland
The most populated city in New Zealand, the harbour city of Auckland is a great place to enjoy a long city break. Take a morning stroll to One Tree Hill, a 182-metre volcanic peak to the east of Auckland CBD, and spend the afternoon discovering amazing local and international art at the Auckland Art Gallery Toi o T?maki.
Popular events: Auckland has an annual calendar packed with arts and cultural events to wonder at, from alternative music festivals such as St Jerome's Laneway Festival to the stunning Auckland Lantern Festival.
Travel tip: Take a ferry trip from the city to the beautiful Waiheke Island to explore local wineries and to soak up spectacular views of the city.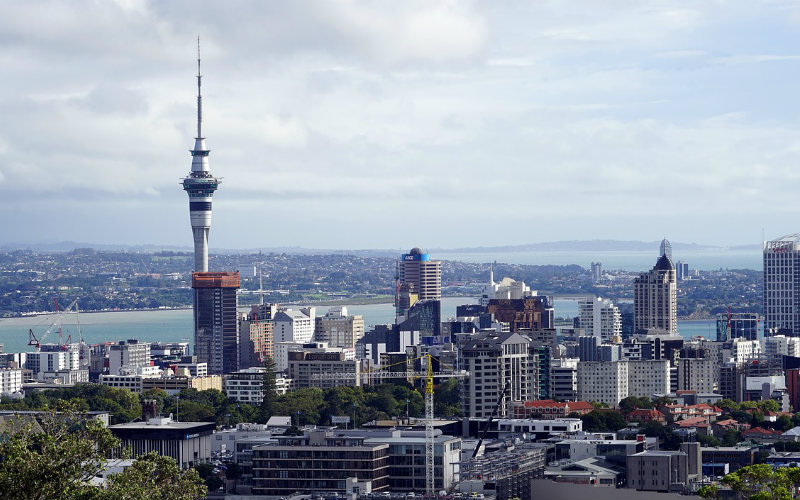 London
The historic capital city of England, London is an exciting destination to explore and a great base for travelling around the United Kingdom and Europe. Known for its countless tourist attractions, lively nightlife and unique, quintessentially English culture, London is a multicultural city with something new to experience around every corner. Be sure to check out some of the city's iconic landmarks, including Buckingham Palace, Big Ben and the Palace of Westminster.
Popular events: London has an ever-growing calendar of events to choose from, with events such as the Chelsea Flower Show, Notting Hill Carnival, the London Marathon, and more, happening throughout the year.
Travel tip: Take a walk along Embankment after sunset to enjoy a postcard-perfect view of London Bridge and to watch on as city lights sparkle in the waters of the River Thames.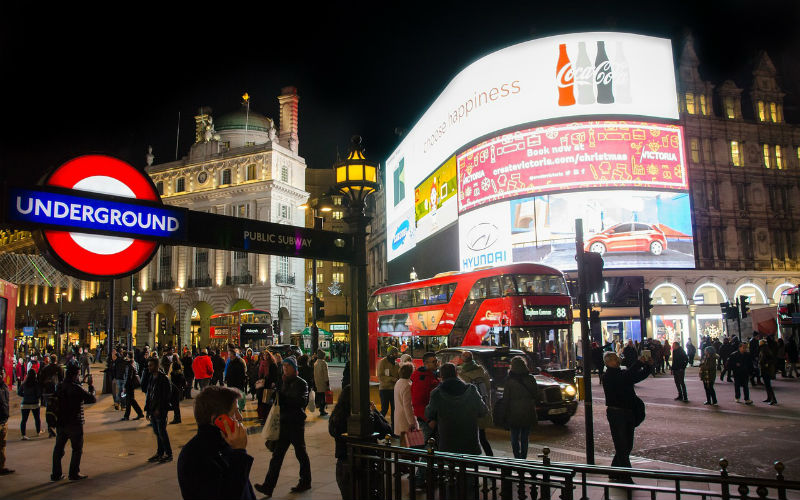 Christchurch
Filled with lush green spaces and quaint European-style heritage buildings, Christchurch is the place to head for a relaxing break. Take in the fresh air at Hagley Park and enjoy beautiful lakeside views, discover native flora at the Christchurch Botanic Gardens, explore contemporary art at the Christchurch Art Gallery or learn more about the tragic earthquakes that destroyed parts of the city in 2011 at the Quake City exhibition at Canterbury Museum.
Popular events: Christchurch plays host to a number of exciting events throughout the year, including La Grande Swim, a picturesque swim ranging from 200m to 2.8km in length, and the three day biennial Akaroa French Fest, a celebration of French culture.
Travel Tip: Take a short trip southeast to the town of Akaroa to explore Akaroa Harbour and watch rare Hector's dolphins make the most of the waves.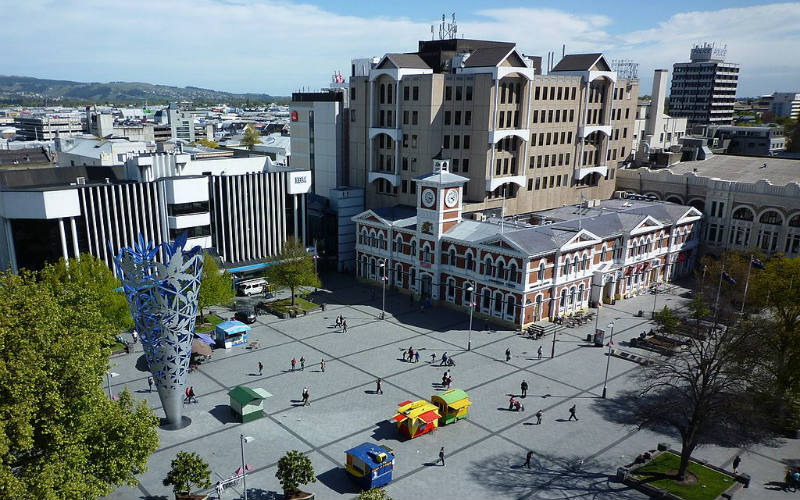 Singapore
Singapore is an ultra-modern city that marries green, tropical spaces with designer shopping streets, so it's no surprise that it sits amongst the top ten destinations of the year. Known as a city of business and commerce, Singapore suits a variety of budgets, whether you're travelling on a shoestring or booking a five-star luxury holiday.
Popular events: Head to Singapore in August for the National Day Parade, a celebration of the city's independence in 1965. The city also plays host to a variety of music festivals and cultural conventions, including Baybeats Festival and the Anime Festival Asia.
Travel tip: Don't miss your chance to see Gardens by the Bay, a stunning man-made waterfront park filled with awe-inspiring natural installations such as Cloud Forest, Super Trees and more.
Phuket
Situated along the stunning shores of southern Thailand, Phuket is a beautiful place to explore. Head out on an island-hopping adventure and unwind in crystal clear waters and on pristine, sandy beaches before a big night out on the town along Bangla Road. With colourful bright lights and a slew of fun nightclubs and bars, a night out in Phuket is one you'll never forget.
Popular events: There's always something happening in Phuket, from Vegetarian Food Festivals to the cultural Por Tor Festival and Chinese New Year celebrations. If you're in Thailand on 23 November head to the nearest waterfront to see thousands of twinkling lights drift across the water in quiet celebration of Loy Krathong Festival.
Travel tip: Take a boat trip to Phi Phi island and fall in love with the island made famous by the film The Beach, starring Leonardo DiCaprio.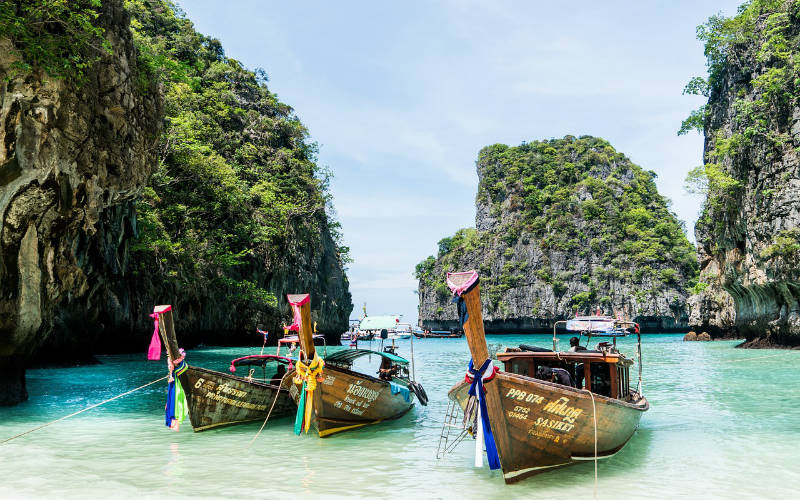 Queenstown
Known for its thrill seeking activities and spectacular natural attractions, Queenstown is a popular destination with travellers from across the globe. Face your fears on an exhilarating bungy jump adventure, or try out paragliding, kayaking or zip lining. If you're looking for a more relaxing trip away, enjoy the picturesque scenery at Lake Wakatipu, or explore the visually stunning Milford Sound.
Popular events: See Queenstown transformed during June as the Luma Southern Light Project showcases amazing light installations and sculptures across the city, or find the best in local food and wine at the Gibbston Wine and Food Festival in March.
Travel tip: Head to the Creative Queenstown Arts and Crafts Market on Saturdays to find handmade local crafts including photography, carvings and M?ori pieces.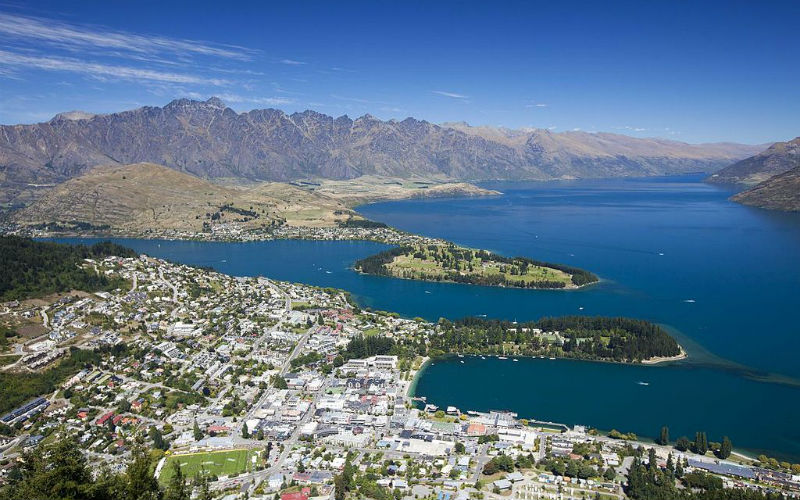 Wellington
Cosmopolitan and cool, New Zealand's capital, Wellington, is bursting with exciting things to do and see. Located in the south of the North Island, Wellington has many beautiful beaches, waterfront promenades and open green spaces. Take a ride on the Wellington Cable Car, explore New Zealand's history and culture at the Museum of New Zealand Te Papa Tongarewa, or seek out native wildlife at the Zealandia wildlife sanctuary.
Popular events: Wellington hosts a variety of arts and cultural festivals throughout the year, including community food and music festival CubaDupa in March, New Zealand Festival, Greater Wellington Brew Day, NZ Fringe Festival and more.
Travel tip: Discover the beauty of the clear night sky at Space Place at Carter Observatory.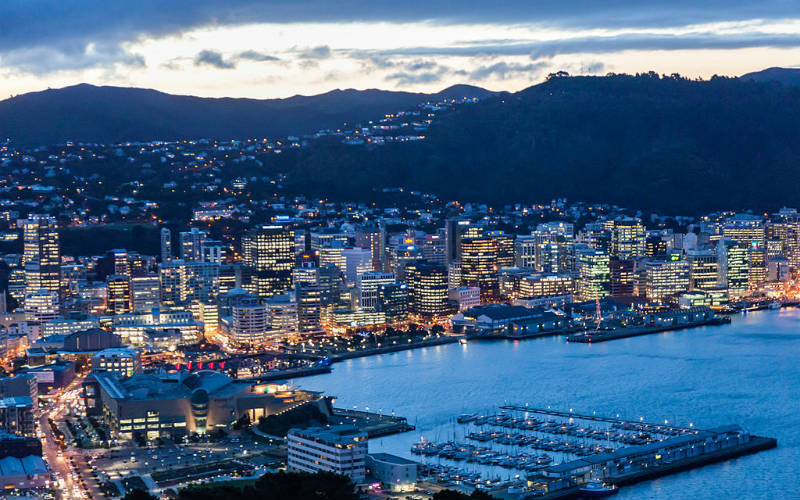 Bangkok
Thailand's capital, Bangkok, is vibrant, chaotic and one-of-a-kind. Explore the city's spiritual side at grand, ancient temples such as Wat Arun and Wat Phra Kaew, before soaking up some sun one of the city's gorgeous stretches of sand. Foodies will love the wide selection of local delicacies, while the world-famous nightlife is popular with travellers.
Popular events: Enjoy Songkran Festival in the hottest month of April, a week-long festival of street parties celebrating family reunions and fresh starts. Buddhist locals pay tribute to this festival with temple visits and friendly water fights. The water symbolises washing off all the troubles of the previous year and beginning anew.
Travel tip: Get the freshest produce, tropical fruit and delicious street food at one of Bangkok's local floating markets. Try Taling Chan Market, or check out Bang Ku Wiang Market.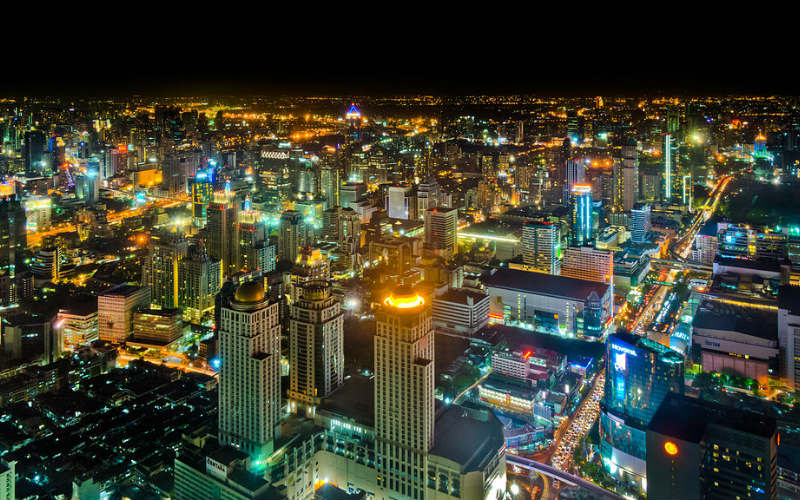 Los Angeles
The home of Hollywood glamour, take a trip to the 'City Of Angels' to discover rich architecture, sandy beaches, exclusive bars and delicious restaurants. Popular with travellers, Los Angeles has many historic pop culture attractions to soak up, including the iconic Hollywood sign, Hollywood Boulevard, TCL Chinese Theatre, and more.
Popular events: There's always some big event happening in Tinseltown, and you have to be there! From the LA Film Festival to the LA Marathon, it's easy to find the best party in town in Los Angeles.
Travel tip: Los Angeles can be tricky to get around. Try renting a car to fully explore the city's many attractions.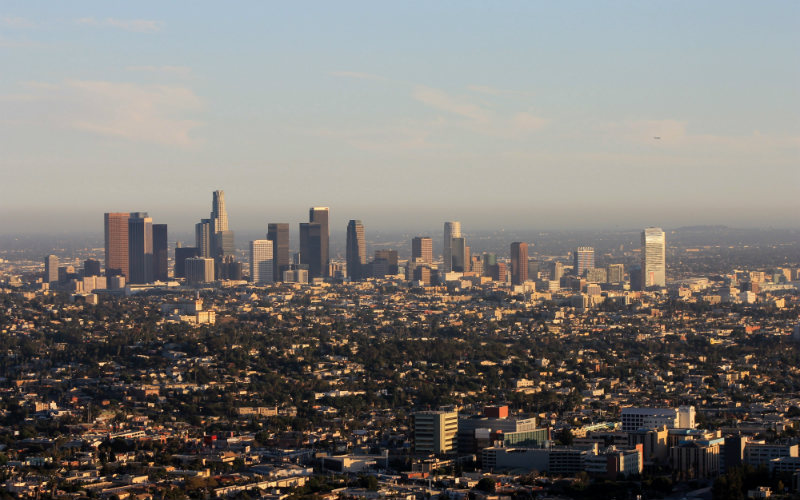 Ready to find your favourite destination of 2018? Find and compare cheap flights, hotels and more with Webjet!