Planning a vacation doesn't have to mean picking between your favourite destinations. On your next holiday you can have your cake and eat it, too—with a multistop flight.
What's a multistop flight?
Multistop flights allow you to stopover and spend time in a city before heading on to your next destination. Offered by leading airlines such as Air Canada, multistop flights are a great way to fit even more into your holiday itinerary. You can simply use our handy multi-city search tool to combine several exciting destinations into one unforgettable holiday. Multistop bookings on our site have grown 12% in the last year as more people are discovering how to get the most out of their flights. Join our base of savvy travellers by adding multiple stops to your next trip.
Vancouver: North America's stopover superstar
Vancouver is a leading choice for stopovers in North America, and it's easy to see why. For one, 2017 marks the seventh consecutive year that Vancouver International Airport has been named 'North America's best airport' in the Skytrax World Airport Awards. What's more, Forbes has also listed Vancouver as a Top 10 Destination for 2017, while Canada itself has taken out the top spot on The New York Times' 52 places to visit in 2017. Popular multistop routes involving Vancouver often include stops in Los Angeles, San Francisco, New York and/or Las Vegas.
Vancouver is an exciting, international city with lots to offer. From its thriving arts scene to its incredible restaurants and craft breweries—as well as snow sports, hiking trails and other adventures lying just outside the city's borders—Vancouver truly has something for everyone.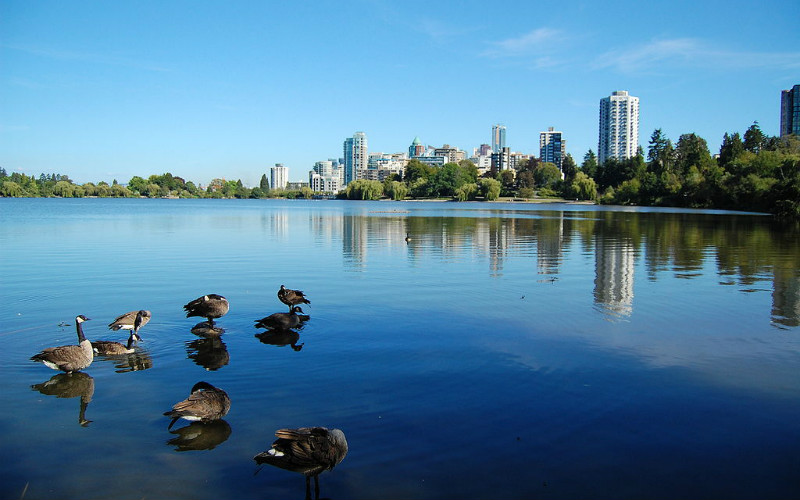 Stopover guide: 1 day in Vancouver
The jewel in Vancouver's crown of urban green spaces, Stanley Park is a dense, sprawling forest occupied by trees that are centuries old, with some standing over 70 metres tall. Visit the aquarium, play a few holes on the putting green, splash around in the water park, or take in all the sights from a horse-drawn carriage.
Just a 15-minute drive from downtown Vancouver, Grouse Mountain is a must-visit attraction at any time of year. Those up for a challenge should consider hiking the Grouse Grind (allow 1-2 hours), but you can also take the Skyride for a more leisurely ascent. If you've worked up an appetite, enjoy a meal at the summit to make the most of the panoramic views.
Before leaving North Vancouver, make a stop at Capilano Suspension Bridge Park. This stunning bridge hangs 70 metres above the Capilano River, and reaches 140 metres from end to end. Those with a little more time on their hands can also put their nerves to the test on the park's Treetops Adventure or the Cliffwalk.
Visit the lively districts of downtown Vancouver. Relax by the beach in charming Kitsilano, or dine, drink, and soak up the culture of Yaletown and Gastown, the latter being Vancouver's oldest district. Join an expert-guided walking tour, or bring your own map and embark on a self-guided tour to explore each colourful neighbourhood at your own pace.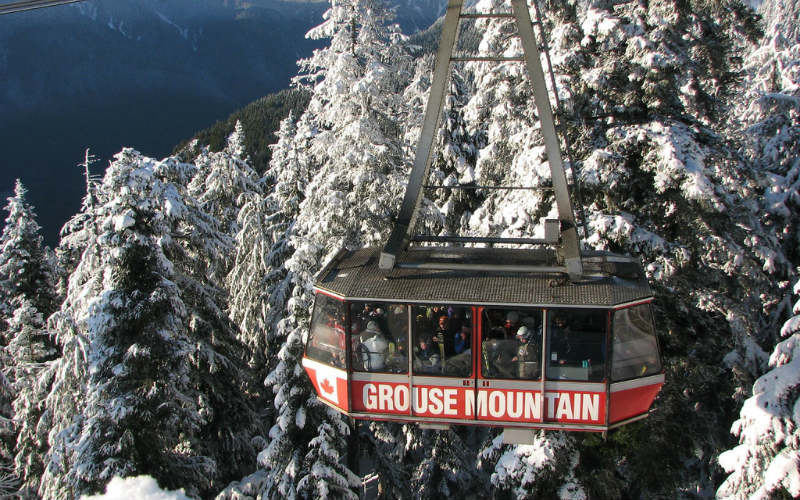 Stopover guide: 3 days in Vancouver and beyond
With a little more time on your hands, you can visit all of the above attractions as well as these other worthwhile spots:
Jump aboard the Aquabus to Granville Island. Not only will this cheap and cheerful journey provide great views from the water, it will also bring you to Granville Island's famous markets, brewery, distillery, seafood restaurants, shops, and more. Browse the endless rows of fresh produce, pick up a handmade souvenir, and enjoy fresh fish and chips on the waterfront.
Now that you've explored the vast interior of Stanley Park, take some time to walk, cycle, or even rollerblade around its perimeter. Originally built to protect the park's foreshore from erosion, the Seawall is one of Vancouver's most popular walks. Winding 10 kilometres around Stanley Park, the Seawall stretches all the way from Canada Place to Kitsilano Beach, with spectacular views of the city, ocean and mountains along the way.
Ice hockey is almost synonymous with Canada, so if you get the chance, make sure you see how they do it in Vancouver. Between October and April, you can watch the Vancouver Canucks take to the ice in one of Canada's largest indoor stadiums, Rogers Arena. With close to 19,000 ice hockey fanatics cheering for (or perhaps against) Vancouver's one-and-only professional team, this is sure to be an unforgettable experience.
Feeling up for an adventure? Vancouver makes a perfect base from which you can explore the rest of the British Columbia. Head north on the Sea to Sky Highway for outdoor adventures in world-renowned Whistler resort. Enjoy a scenic ferry, helicopter or seaplane ride to Vancouver Island to visit the provincial capital, Victoria, and spot orcas, seals and sea lions just off the coast.
Ready to see more of North America? Search for multistop flights with our useful multi-city search tool.
Feature Image Credit: Tourism Vancouver / Frannz Morzo Photography.