Interested to know which destinations in Australia, New Zealand and across the globe happened to be most popular with Webjet customers last year? We've taken a look at our booking data and have discovered which cities around the world have taken your fancy. Check out which locations made the cut below!
International (Excluding New Zealand)
Indonesia
The top international destination for all Australian states and territories except New South Wales, Indonesia is one of Southeast Asia's true holiday hotspots. Encompassing the city of Jakarta, the much loved island of Bali and more than 13,000 individual islands, it is an island nation that draws together stunning landscapes, vibrant cities and a culture that is rich, diverse and intriguing. Although people from across Australia are making trips to the popular holiday destination, trips to Indonesia accounted for a whopping 44.88% of total bookings made in 2017 by Western Australians. While there are plenty of reasons to explore the Indonesian islands, the close proximity to Western Australia and the large number of great flight deals available are sure to have inspired the state's travel plans.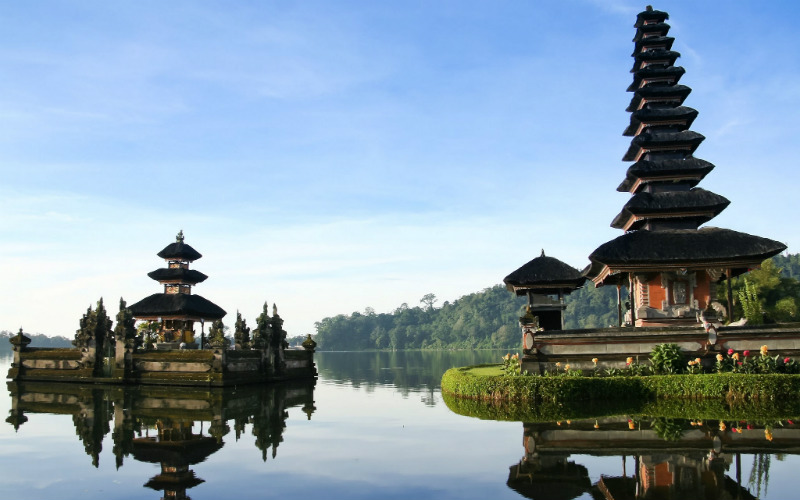 Thailand
The second most popular international destination for six of Australia's states and territories, Thailand is a little slice of paradise set in the heart of Southeast Asia. Bordered by Myanmar, Laos, Cambodia and Malaysia, the country spans from lush mountains and charming countryside in the north through to sun-kissed beaches and beautiful blue waters in the south, providing no shortage of incredible things to see, do and discover. Whether you'd rather spend your day lazing on picture-perfect beaches, sampling flavoursome local cuisine or exploring the streets of the country's vibrant capital, Bangkok, you'll find so many great ways to while away the hours. Holding a prominent spot on most Australians' travel radar, Thailand is surprisingly most popular with the residents of the Australian Capital Territory and Victoria.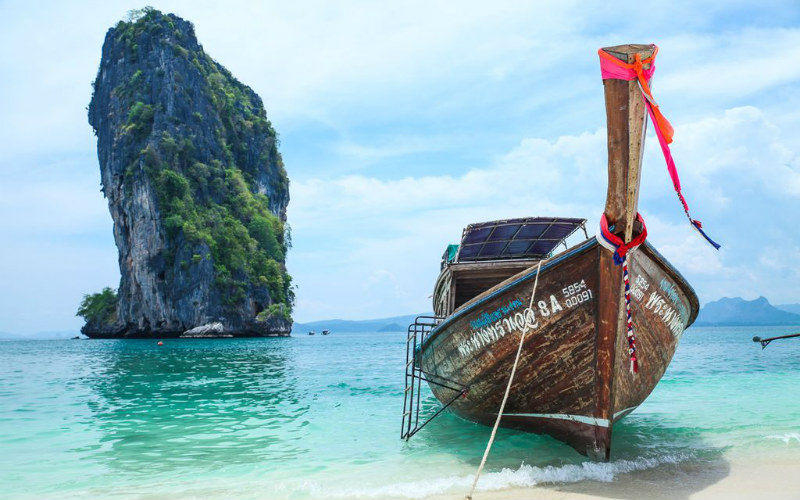 United States of America
Most popular with travellers from New South Wales, while also sitting within the top five international destinations for all other states and territories, the United States of America (USA) is a country that is large, diverse and packed with more than its fair share of unforgettable experiences. From the bright lights and iconic streets of New York, Los Angeles and Las Vegas through to expansive national parks, wide open spaces and its own distinct culture, there is certainly no one specific way to uncover what makes the USA so special. Whether you happen to be wondering whether everything really is bigger in Texas, are hoping to spot your favourite celebrities during a visit to Hollywood or are wanting to get in touch with nature, the USA is a destination that offers it all.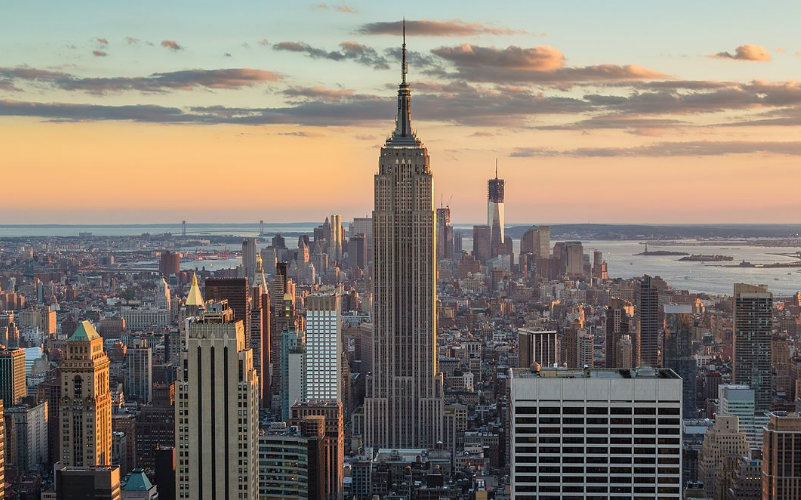 United Kingdom
Encompassing England, Scotland, Wales and Northern Ireland, the United Kingdom (UK), located just off the European mainland, takes out a top five position for all states and territories. Surprisingly more popular with the residents of New South Wales, Queensland and Tasmania, the UK attracts visitors from across the globe looking to immerse themselves in the rich history and the distinct culture that the region is best known for. The home of the British royal family, The Beatles, William Shakespeare and the classic Sunday roast, the UK is also abundant in breathtaking coastal scenery, rolling fields and other unforgettable landscapes. From the sights and sounds of its biggest cities, including London, Cardiff, Edinburgh and Belfast, through to its quaint traditional villages, there's so much to discover across the four countries.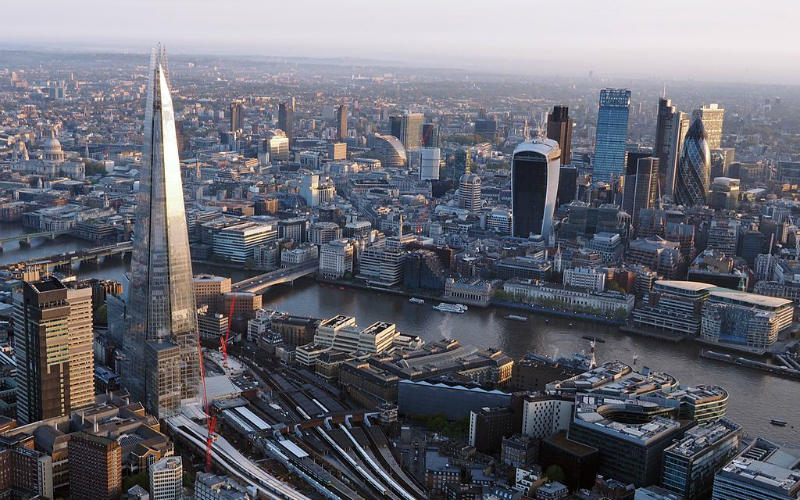 Singapore
Taking out the title of one of the world's most prosperous countries, Singapore also happened to claim a top five spot for five of Australia's states and territories in 2017. Founded at the start of the 19th century, the city has grown from a British trading colony to one of the world's most modern cities and the home of the world's busiest port. Drawing together cultural influences from across China, Malaysia, India and all other corners of the globe, it's a city state that is vibrant, intriguing and well worth a visit. From the high-tech Supertree Grove found in the Gardens by the Bay through to the amazing array of retailers that line Orchard Road, there are countless ways to encounter this remarkable destination.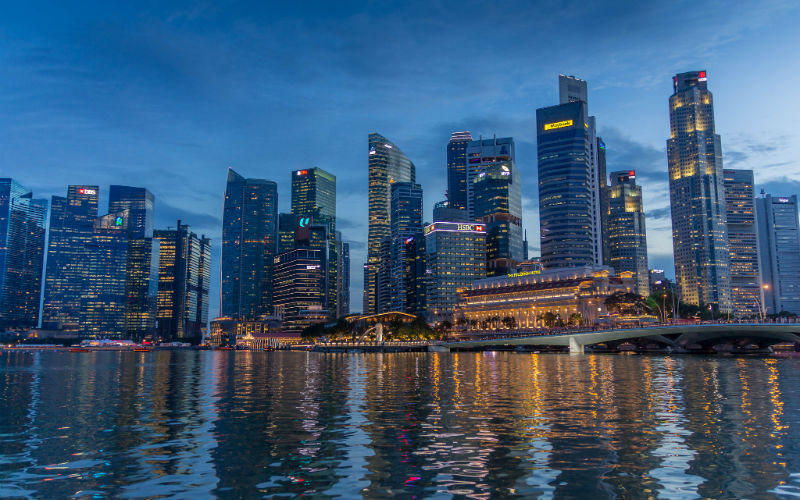 Australia
Melbourne
The Victorian state capital was the top domestic destination for four Australian states and territories in 2017, and was best loved by the residents of Tasmania, with 42.90% of the state's domestic bookings comprised of flights to Melbourne. A cosmopolitan city that is abundant in fine food, rich with history and undoubtedly cool, Melbourne has been unofficially crowned the country's culture capital, and for good reason. Home to great museums, a lively theatre scene and some fine examples of architecture, it's a city that attract visitors from across Australia and the globe.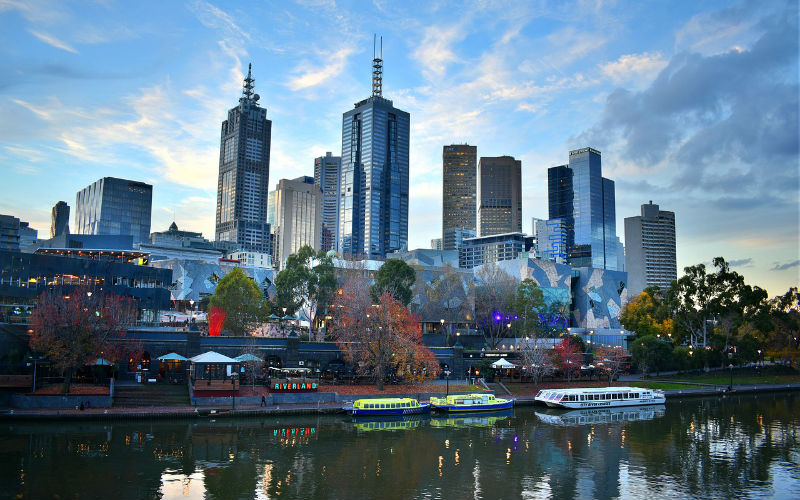 Sydney
The largest of Australia's state capitals, Sydney ranked within the top five domestic destinations for all states and territories last year, also coming in as the top local choice for the residents of Victoria. Often confused as Australia's capital city, Sydney is sprawling, diverse and lined with spectacular stretches of coastline. Peppered with world-renowned icons such the Sydney Opera House, the Sydney Harbour Bridge and Bondi Beach, and hosting all manner of unforgettable annual events, such as Vivid Sydney, Sydney is an historic city that has well and truly earned its place on the world stage.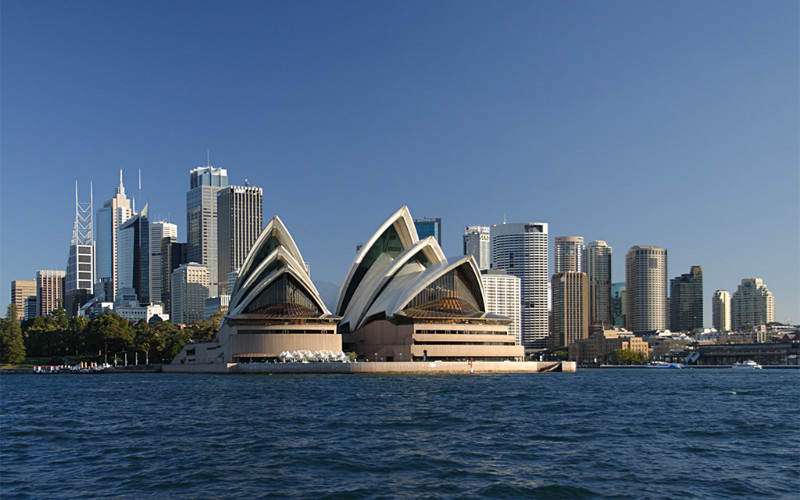 Brisbane
Understandably popular with Queenslanders, as well as with the residents of the Northern Territory, the Australian Capital Territory and New South Wales, Brisbane is a rapidly developing city with a distinctly laidback feel. The third largest city in Australia, Brisbane boasts a pleasant climate, is emerging as a true hub of creativity and boasts an enviable dining scene. Once considered to sit in the shadows of other major centres such as Sydney and Melbourne, Brisbane is fast making its own name both on the domestic and international travel stages. Plan your visit to the city and discover what makes the capital of the Sunshine State so special.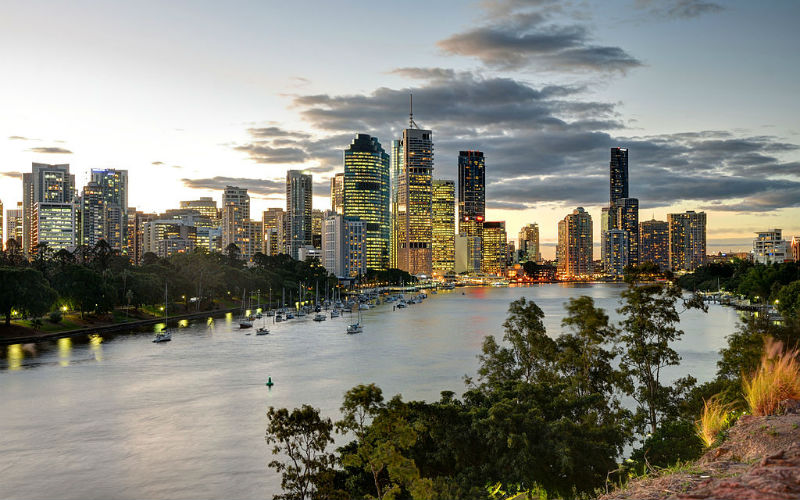 Adelaide
Well known as the 'City of Churches', Adelaide took out a top five position for six of Australia's states and territories last year. Most popular with the residents of South Australia, flights to the city accounted for an impressive 18.66% of the state's total domestic flight bookings. With a multicultural population, a lively arts scene and a festival calendar that fills weekends throughout the year, Adelaide is quickly earning a reputation as an Australian destination that shouldn't be missed. Shopaholics will rejoice in the variety of retailers scattered throughout Rundle Mall, foodies will be delighted in the great cuisines on offer on Gouger Street, and sports fanatics will be spoiled for choice with AFL matches, supercar racing and the Tour Down Under taking place across the city.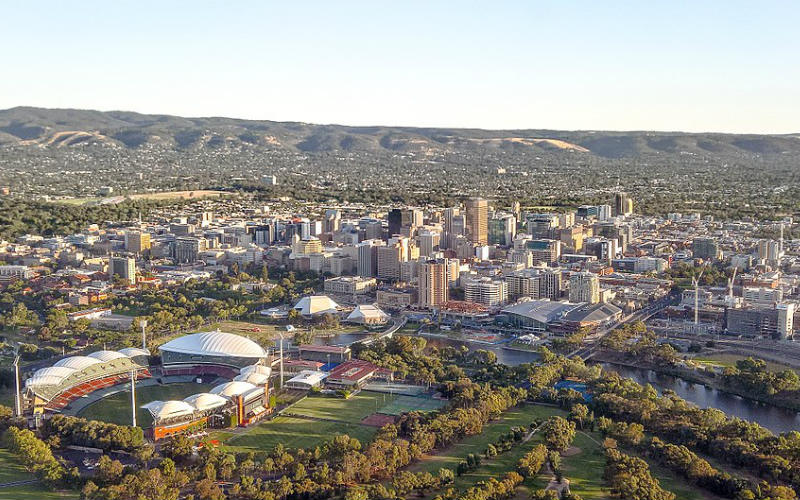 Gold Coast
Perhaps best known as Australia's home of sun, surf, glitz and glamour, the Gold Coast remains a popular domestic destination among Australians. Taking out a top five position for four states and territories in 2017, the coastal region continues to attract visitors from across the country. Bordered by beautiful golden beaches, home to a lively nightlife scene and boasting some of Australia's best known theme parks, the Gold Coast is a part of southern Queensland that offers something to match almost every age and interest. From thrillseekers and nature lovers through to families and those looking to celebrate in style, the Gold Coast is one part of the country that offers it all.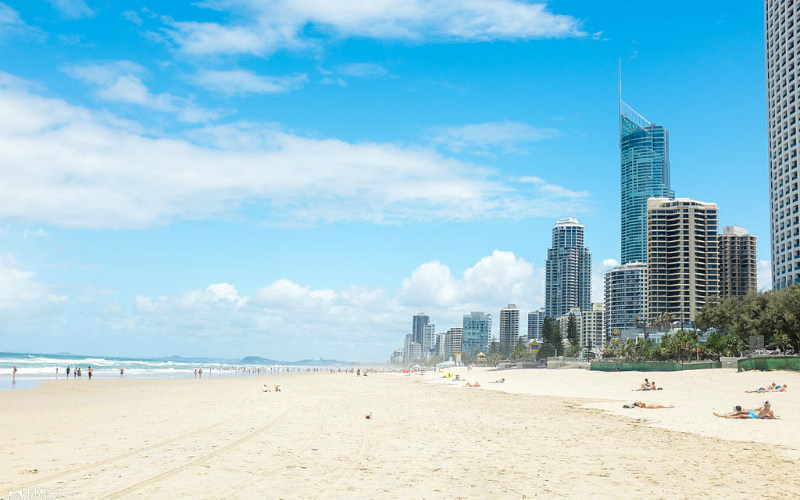 New Zealand
Auckland
The number one destination in New Zealand for travellers from all Australian states and territories, Auckland also happens to be the country's largest city. Situated on New Zealand's North Island, the city combines spectacular natural beauty, in the form of sparkling harbours, rolling hills and striking volcanic peaks, with a cosmopolitan culture and a multicultural population that originates from right across Polynesia and the globe. Offering the perfect balance of breathtaking scenery, culture and great food and wine, Auckland is the perfect place for both a quick overseas escape and an unforgettable extended stay.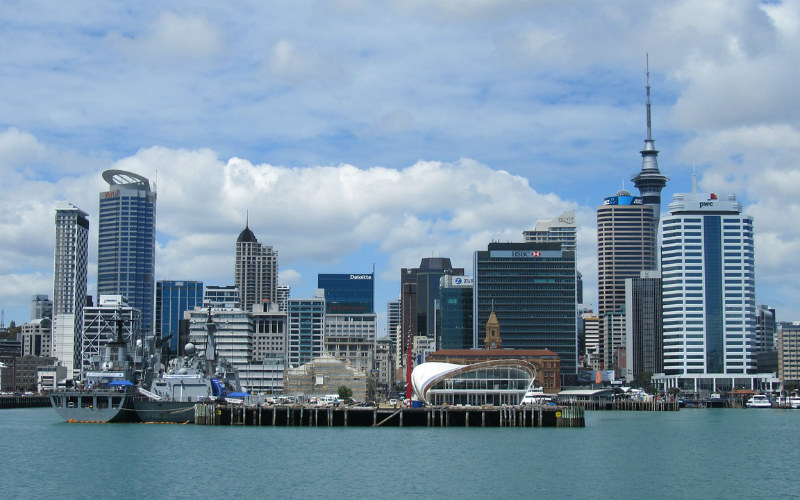 Christchurch
The second most popular destination for travellers in all states and territories apart from the Australian Capital Territory, the largest city on New Zealand's South Island, Christchurch, is a true gem of a holiday spot. Although devastated by earthquakes in 2010 and 2011, the Christchurch community has worked hard to rebuild and recover their city over the past few years. While the reconstruction of Christchurch continues to this day, there is a wide assortment of attractions and landmarks that have returned to regular operation. Spend time wandering through the Christchurch Botanic Gardens, soak up spectacular views aboard the Christchurch Gondola, or discover the city centre with ease aboard the Christchurch Tram.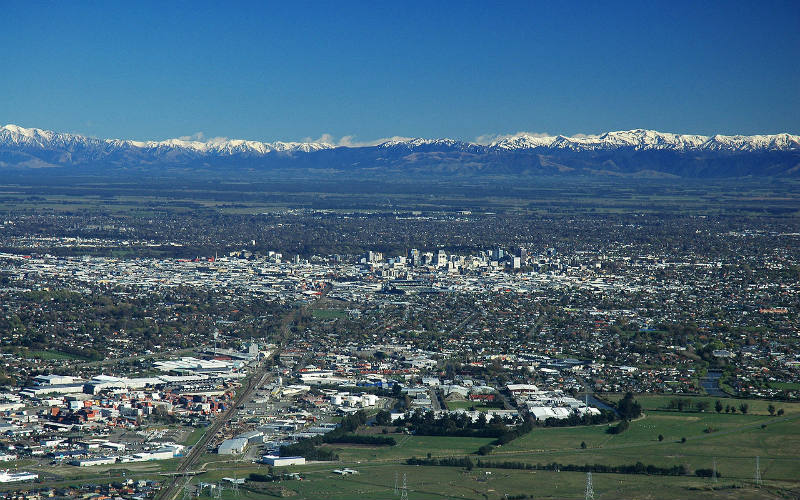 Wellington
Another of New Zealand's North Island cities, Wellington sat firmly within 2017's most popular destinations, holding a top five position with travellers from all Australian states and territories. The country's official capital, Wellington may attract fewer visitors than some other destinations across New Zealand, but is certainly home to more than its fair share of great things to see and do. Across the city, you'll find a fantastic selection of theatres, museums and art galleries that provide ample opportunities to get in touch with New Zealand's cultural scene, while the incredible natural beauty that borders Wellington stands as the perfect backdrop for exploring this wonderful corner of the country.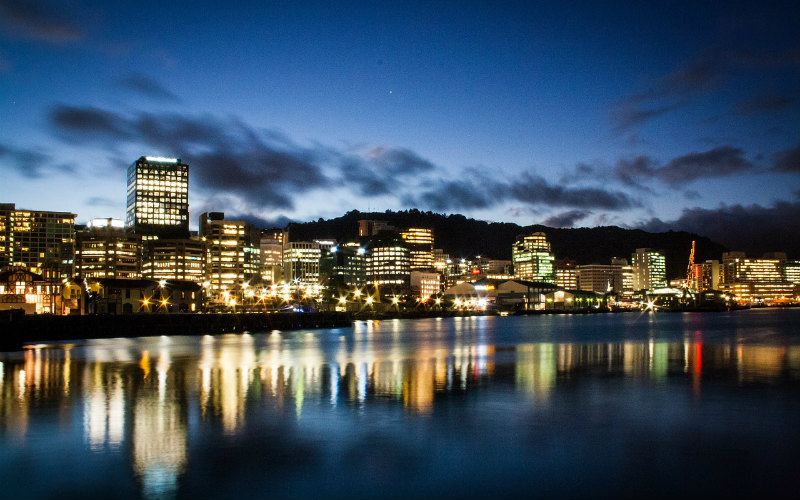 Queenstown
Known as New Zealand's adventure and extreme sport capital, Queenstown was popular with Australian travellers in 2017, falling within the year's top five destinations for all states and territories. Most popular with travellers in New South Wales and South Australia, the city is perhaps best known for the incredible variety of adrenaline filled activities on offer, which span from bungy jumping and whitewater rafting through to zip-lining and jet boating. While most visitors may look to take part in the city's thrilling outdoor activities, Queenstown also plays host to a fantastic selection of bars, restaurants and cafes, and more of the country's breathtaking natural assets, including the Remarkables and Lake Wakatipu.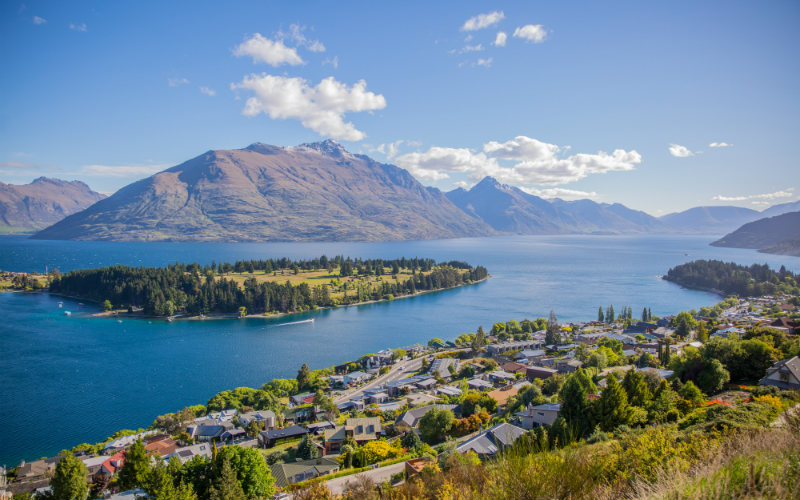 Napier-Hastings
The fifth most popular destination for six Australian states and territories in 2017, Napier-Hastings is a region situated in the heart of New Zealand's North Island. A combination of two cities (Napier and Hastings), the area has earned a reputation for its fine art-deco architecture, abundance of wineries and fresh produce. Set out on a self guided tour of both cities, sample some of the area's much loved wines and be sure to set aside some time to indulge in handmade cheeses, delicious produce and the expertly crafted dishes created throughout the region's kitchens.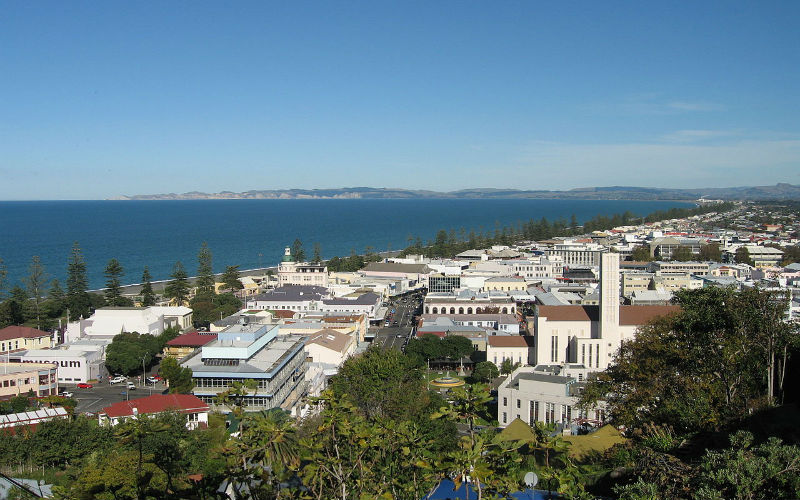 Ready to plan your own holiday in Australia or overseas. Discover and compare a fantastic range of cheap flights, hotels, hire cars and more with Webjet today!
Feature Image Credit: Urville86 / CC by SA 3.0.