Sydney is renowned as one of the world's most expensive cities, and it's easy to get caught up in the extravagance and luxury which its city dwellers revel in. If you're looking for a luxurious boutique hotel in Sydney, you won't have to look very far.
From upmarket suites adorned with historic architecture to stylish rooms with vibrant colours and modern fittings, here are 10 of the best boutique hotels in Sydney:
In one of Sydney's best spots, the historic Victoria Court is only a short stroll from the world renowned strip of restaurants, boutiques and nightclubs in Kings Cross. Located on the historically affluent Victoria Street, staying in this boutique gem puts you in the pretty Potts Point precinct, an area that has been enjoyed by Sydney's creatives and trend-setters for centuries.
With easy access to Sydney's major attractions and only a short stroll from a huge choice in world class dining and wining options, Victoria Court boutique bed and breakfast is truly fit for a king.
Kirketon Hotel, Darlinghurst
This 40 room boutique hotel sits between two of Sydney's best restaurant, bar and nightclub districts, only moments from Oxford Street and Kings Cross. One of the more intimate boutique hotels in Sydney, each of the Kirketon's rooms oozes warmth and cosiness, with classy dark interiors and sleek modern furniture, nestled within some of Sydney's best city attractions and famed shopping districts.
In the centre of Sydney's CBD, QT Sydney is a boutique hotel renowned for its quirky furnishing and vibrant atmosphere. With over 200 guest suites, QT Sydney is one of coolest boutique hotels in Sydney with dazzling interiors blended with Gothic, Art Deco and Italian Influenced architecture.
With over 200 designer guest rooms, and access to the trendy Gilt Lounge and tasty culinary creations of the Gowlings Bar & Grill, each stay in the QT Sydney provides a completely new experience.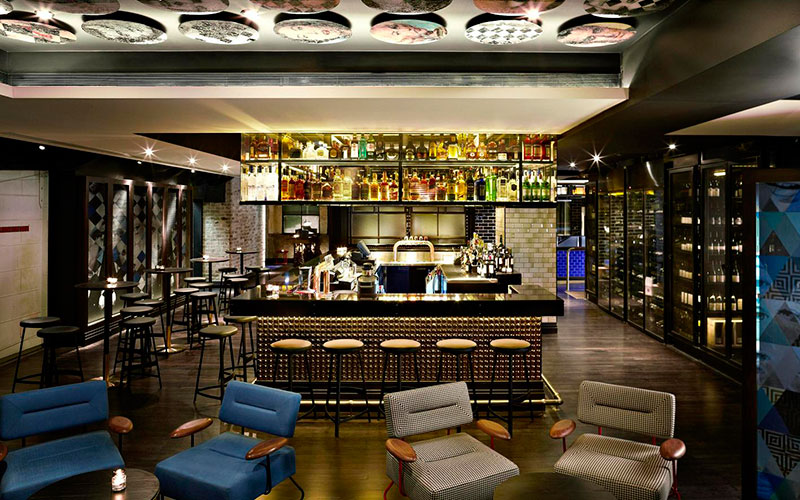 Medusa Boutique Hotel, Darlinghurst
One of Sydney's original boutique hotels, The Medusa in Darlinghurst has 18 rooms each with different splashes of colours, modern furnishings and stylish facilities.
With a splendid mix of traditional and contemporary styles across some of Sydney's grandest rooms, be sure to visit the historic part of the building  with high ceilings and huge room dimensions which will take you back to another era.
If you're hoping for first class harbour views, this one is for you.  Park Hyatt is a cornerstone in harbourside luxury in Sydney, nestled between some of the city's most iconic sights. Whether you're enjoying inspired Australian cuisine at the restaurant on ground floor, or marvelling at the Sydney Harbour Bridge and Opera House from the comfort of your hotel room, the Park Hyatt exemplifies contemporary comfort and luxury.
Fitted with a day spa, private dining rooms, a five-star waterfront restaurant and tonnes of recreation facilities, you're well looked after at this luxury Sydney boutique hotel right on Sydney Harbour.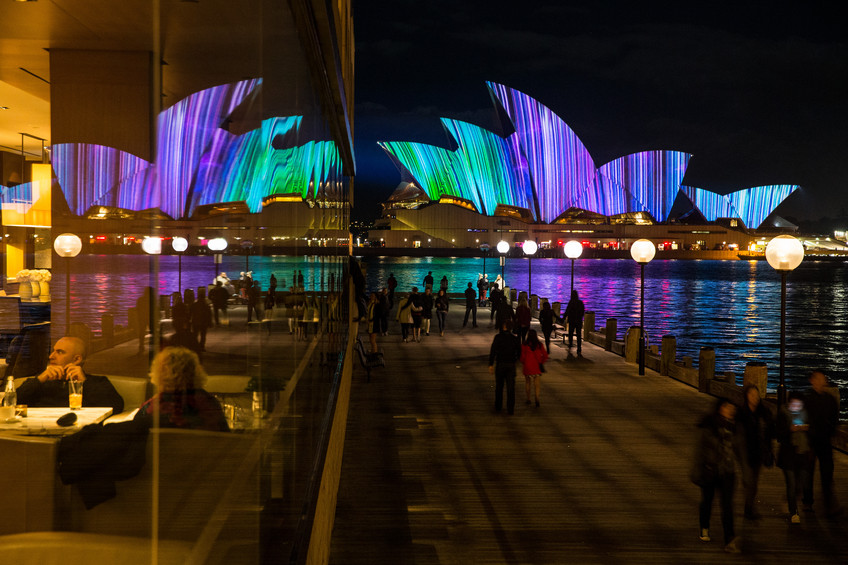 For an understated stay in Sydney's leafy north shore, check into The Charrington in Chatswood and enjoy your stay free of the bustling crowds of the city streets. Just 20 minutes from the bustling CBD, staying in Chatswood puts you only a short commute from some of Sydney's main attractions and a fantastic suburban dining scene.
With 30 rooms in 5 unique styles, enjoy this charming hotel which is half b&b half cozy boutique homestay, all within a truly charming suburban atmosphere. If city livin' isn't your style, The Charrington is just one of the many suburban hotels in Chatswood with cozy rooms and great links to the city centre.
Diamant Hotel, Potts Point
Tucked away behind the iconic Cola Cola sign in the centre of Kings Cross is The Diamant Hotel, one of Sydney's most stylish boutique hotels. With a selection of apartments available, each with a modern interiors and distinctive furnishing, you'll love the ambience of this gem only a short stroll from the stylish dining and nightlife hubs of Potts Point and Elizabeth Bay.
With deluxe courtyard rooms and superior suites available, there's a range of overnight options at the sleek Diamant from 8 Hotels. Fully fitted with a restaurant and bar on premises, and many health and beauty options available, the Diamant Hotel will cater for any of your needs in a truly elegant setting.
The Darling Hotel, Pyrmont
A 5 star hotel in a 5 star location, very few hotels in Sydney can rival this stylish and comfy addition to The Star casino. Staying at the Darling Hotel you're in a prime spot to enjoy the spectacular The Star and all of its facilities, from its world-class restaurants, fantastic bars and Sydney's gambling mecca.
There are 171 rooms available at Sydney's most detailed boutique hotel, and enough facilities to make you never want to leave your room. Though if you do, you're only a stones throw away from the city and can enjoy a relaxed waterfront lifestyle, a handful of acclaimed eateries and stunning harbour views from Pyrmont.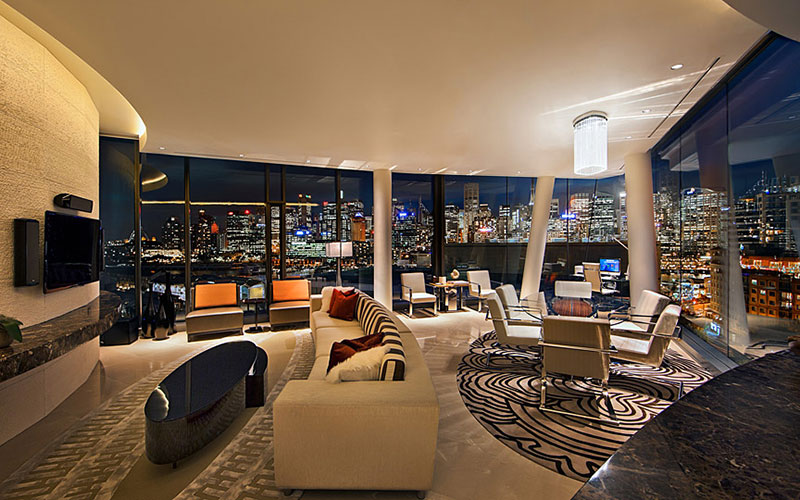 With an open plan lounge, stylish dining areas and spacious suites abound, ADGE Apartment Hotel in Surry Hill is one of Sydney's quirkest boutique hotels. With six room types, you'll find a rooms here to every occasion. Fitted with modern colourful carpeting, a funky foyer and plenty of quirky toiletries and amenities, the ADGE is a fantastic stay only a few minutes from the Sydney CBD nestled in Surry Hills, one of Sydney's trendiest inner city hubs.
Blue Sydney, Woolloomooloo
Recently acquired by Hong Kong-based hotel giant Ovolo Group in a multi-million dollar deal, the Blue Sydney is award-winning and lies in the heart of Sydney's luxury marina, entertainment and apartment complex. You won't have to walk far for stunning harbour views and you'll be spoiled for choice for dining spots. Staying at the Blue Sydney in Woolloomooloo puts you in a prime position for Sydney Harbour's main attractions, fantastic city shopping and spectacular views of the Royal Botanic Gardens.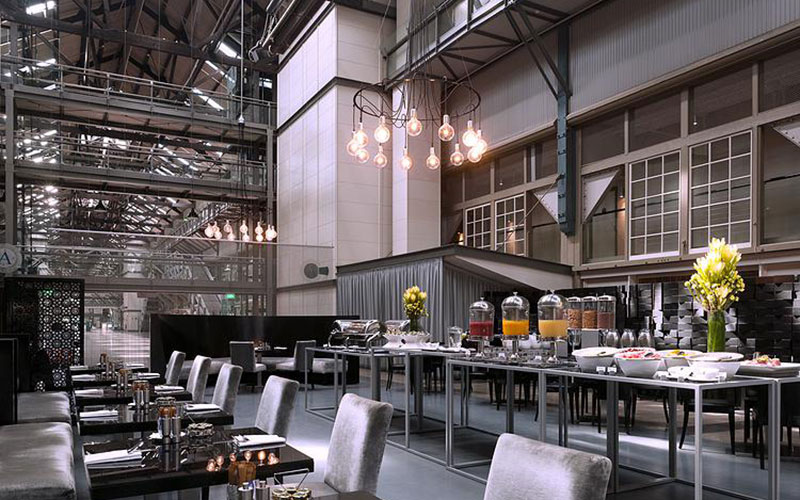 Revel in the high life which Sydneysiders do best, and indulge in one of Sydney's trendy and stylish vacant rooms. Book yourself one of the many stylish and eclectic boutique hotels in Sydney when you're looking for Sydney accommodation.