Looking for things to keep the pack entertained over the summer break? There's plenty of school holiday activities in Melbourne, from old family-friendly staple attractions to new programs especially curated for children. With something to cater for kids of all ages, whether you're looking for an all-day fare or something to keep the kids entertained for a few hours, Melbourne certainly packs a punch during Victoria's school holiday season.
From museum and art gallery visits, to making new furry friends and enjoying the great outdoors, there's a huge range of family-friendly things to do in and around the city of Melbourne during the school holidays. Here's our picks for the top school holiday activities in Melbourne:
Kids Go Wild at Melbourne Zoo
The name says it all – let the kids go wild as part of this great family-oriented event at Melbourne Zoo. The program will let you visit secret areas of the zoo, meet your favourite animals up close and chat with zoo keepers to learn the inside scoop on all the going-ons of Melbourne Zoo's friendly residents.
Designed for kids under 10, the tour will give kids an all-encompassing tour around the zoo. Perfect for a kid who is left unsatisfied tapping on the glass, treat the family to this tour which shows you the ins and outs of a day in Melbourne Zoo.
Kids Flicks at the ACMI
From December to February, the Australian Centre for Moving Images will be screening a number of popular films including several Disney classics, imaginative anime films and plenty of educational nature docos.
Make sure to check out the program before you bring the kids along – and choose a film which appeals to everyone. If you're looking for something before or after the show, the ACMI hosts several interactive exhibits and cool live events which should keep the kids on their feet.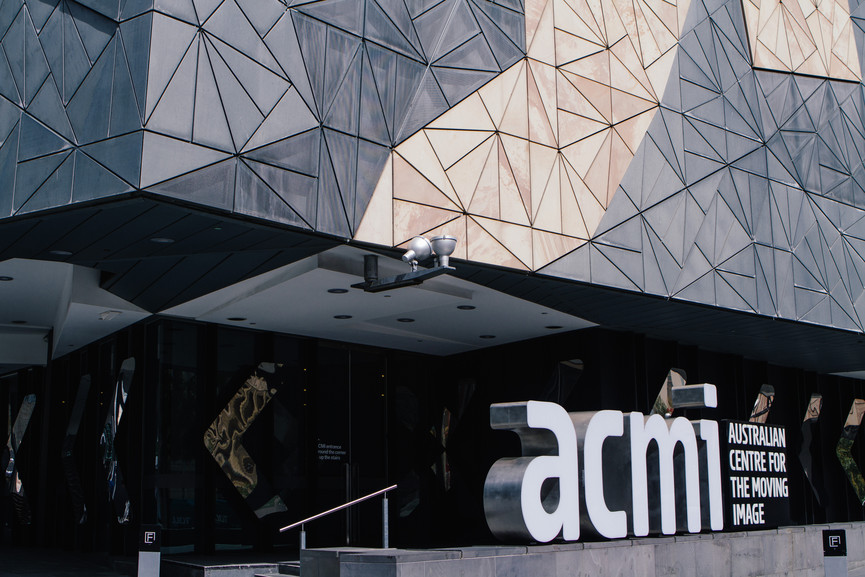 ScienceWorks
With a diverse line-up of exhibitions, taking you deep below the sea, back through time and into the future, ScienceWorks has always been a school holiday favourite in Melbourne. With pre-arranged family days and birthday parties available too, ScienceWorks will lead kids on an interactive adventure where they'll learn a thing or two about science and technology along the way.
Bundoora Park's Children Farm
Half an hour out of Melbourne's CBD, Bundoora Park gives kids an intimate look into the inner workings of a modern day farm. With tractor rides around the park, where you'll spot kangaroos and emus in the spacious grounds, and pony rides around the Urban Farm, there's plenty of things to see and do in Bundoora Park.
If you're looking for a new pet, why not take home a living, breathing souvenir from the Park? There are plenty of chickens and guinea pigs for kids to take home if they grow a little too attached to one during their visit.
Docklands
Docklands is brimming with family-friendly activity all year round, but it particularly comes alive during the lead up to Christmas. With Christmas competitions, decorated party-themed rooms at Monkey Mania, an ice rink, fun park, LEGO Education Centre, library community centre and mini golf, Docklands is packed out with family fun and there's truly something here to cater to every young imagination.
If you're looking for a few more thrills, jump on the Melbourne Star Observation Wheel and see Melbourne from up above.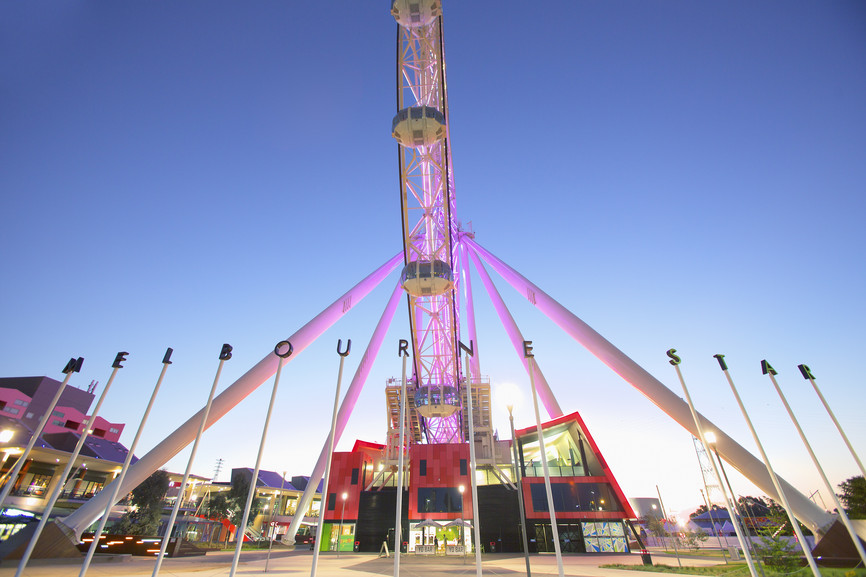 Children's Garden of the Royal Botanic Gardens
Ideal for kids who love getting their hands dirty, the Children's Garden of Melbourne's Botanic Gardens is a great spot for kids to run wild. Open from 10am until sunset every day during the school holidays, take advantage of the extended opening hours and explore the stunning garden which encompasses bamboo gardens, spectacular water features, a kitchen garden full of yummy vegetables and plenty of space for kids to play in.
SEA LIFE Melbourne Aquarium
SEA LIFE Aquarium on King Street is one of the best days out in Melbourne, and now with an enchanting mermaid garden, you'll spend hours circling the glass exhibitions and meeting SEA LIFE's friendly underwater residents.
New and return visitors alike will be impressed by the fish, reptiles and underwater critters you'll encounter along the way. Take advantage of the aquarium's family pass for 4 and head down to SEA LIFE these school holidays.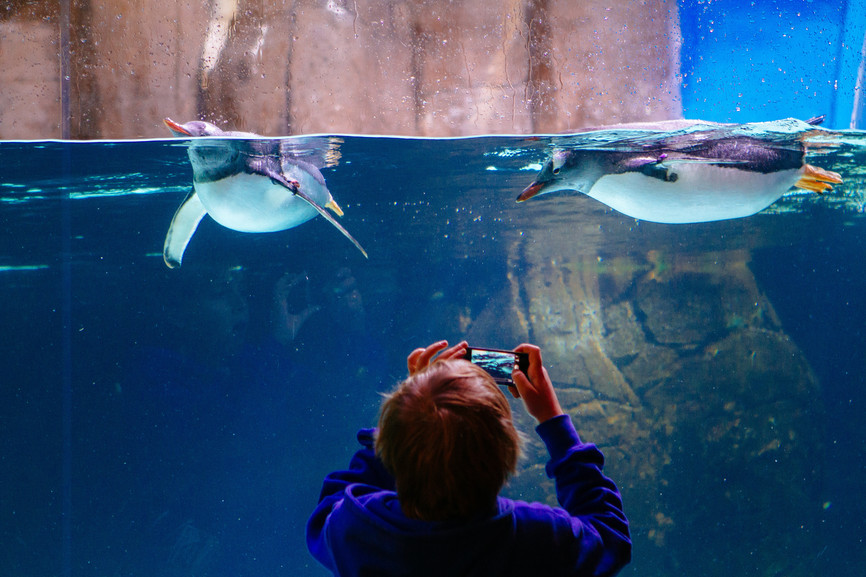 ArtPlay
Just behind Federation Square, ArtPlay is a free entry creative space perfect for kids with overactive imaginations. With plenty of art installations, kids classes and a roster of creative activities, there's no limits to what young minds can create, deconstruct and put back together in this cool space where imaginative kids will feel right at home.
IMAX at Melbourne Museum
Whether you catch a new release on the super big screen or check out a nature documentary at a larger-than-life size, there's plenty of showings at the IMAX just in time for the school holidays. Located in Carlton, the whole family will be wowed by the seven story high screen as you watch one of the theatre's great family-friendly releases.
If you're looking to make a day of it, IMAX is located at the Melbourne Museum so you're only a stones throw from a range of exhibits where kids can learn, discover and let their imaginations run wild.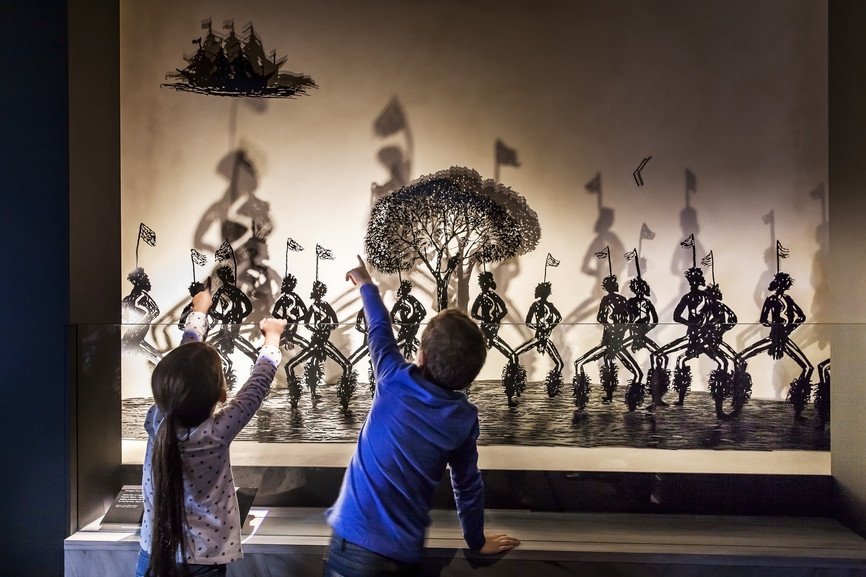 Whether you visit one of the city's great array of galleries, museums and theatres, or choose to unwind at one of Melbourne's fantastic beaches, there's no shortage of school holiday activities in Victoria's capital. Make the most of the summer and soak up the city's many sights and attractions during the school holiday break.
Find cheap flights to Melbourne, as well as a great range of family-friendly accommodation options, with Webjet.