Travelling with kids involves a lot of preparation and patience, though with a bit of know-how and pre-planning, holidaying with young ones can be a breeze.

A large part of making travelling with kids easy is choosing the right destination, as some destinations are much more child-friendly than others. It helps to do your research and make sure you're heading somewhere where's there's plenty of all ages activities and family-friendly attractions to explore.

Be prepared for your next trip with the family, and take a look at our guide to travelling with kids.
What do you need to take?
Make sure you think carefully about what needs to go in your carry on and what should be reserved for your checked in luggage. There's nothing worse than getting on the plane and realising one of your go-to travel toys or a favourite colouring book is stuck under the plane. There's also no point leaving your nappies, change mat and change of clothes in the checked in luggage if you're going to need it during the trip!

Don't forget all the essentials – antibacterial baby wipes and hand sanitizer are carry on saviours, while some basic medication and band-aids might come along way if you run into any accidents in the airport or during your long-haul flight.

What is the baggage allowance for children?
In general the carry-on and checked baggage allowance for children is exactly the same as adults, so pack accordingly and try and take advantage of the baggage limits while also packing a bag which they can help carry during the trip.

Whatever you do, don't let children pack their own bags! While it might seem like a helpful idea in theory, there's nothing worse than ending up at your destination and finding a bag full of what a kid considers 'important' (like an abundance of stuffed toys) and none of the travel essentials they'll actually be needing during the trip.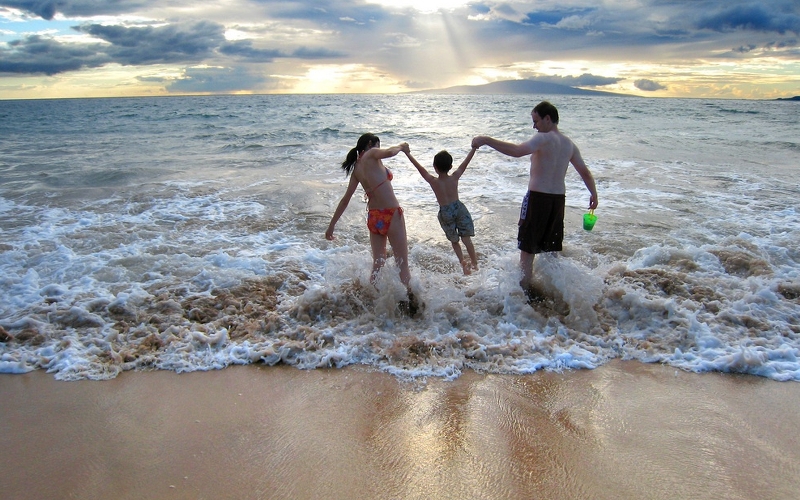 How do you keep your children entertained?
There's plenty of toddler friendly apps on the market now which can provide loads of entertainment. Giving your little one a child-friendly camera is another great way to teach them to observe their surroundings and focus on sightseeing when in another country.
Check your passports
Children passports only last five years and like most things, that time can creep up on you and run out in the most inopportune moments (like right before you're about to head abroad).

Be sure to allow at least four weeks to renew one and try and avoid any fees you'll have to pay for leaving it until the last minute.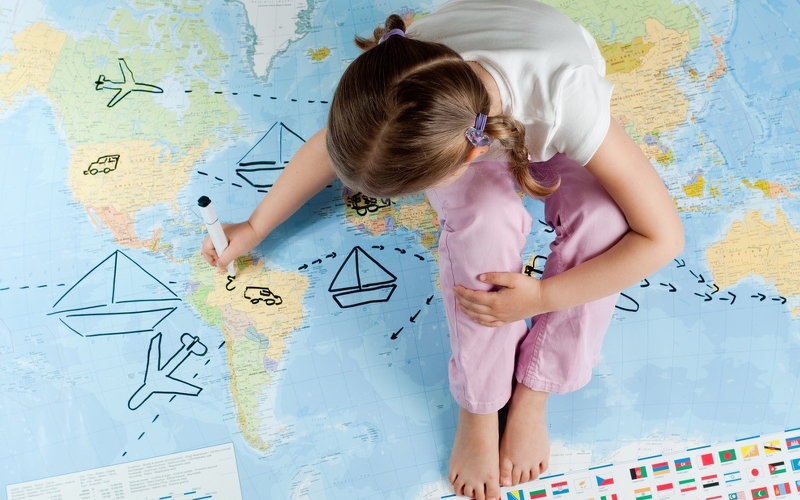 Take out the appropriate level of travel insurance
When you're travelling as a family unit, it's important to ensure you've got adequate travel insurance to protect all members of your family.
Webjet's family travel insurance is a great option for many families. There may other insurance options, more closely suited to your family's travel needs, if you do your research and compare the market.
Other tips:
Get to the airport early so that there's room for the kids to play before they get on a long-haul flight

Check restrictions to carry-on luggage carefully before travelling. You'd be surprised, but the regular restrictions on liquids, aerosols and gels often include baby foods. Be sure to contact the airline in advance if you're unsure, as exceptions may apply to some baby products.

Make yourself aware of the customs and norms of your destination as the attitudes towards breastfeeding or disciplining children can be different to Australia's.

If you're going through busy terminals or crowded train stations, it's a good idea to write your mobile number of your child's arm just in case they get separated from the pack.
When you're booking your next holiday, use Webjet to compare a range of cheap flights, hotels, holiday packages, car hire, and compare family travel insurance. Our deal finder can help you create your own holiday.
This insurance is underwritten by the insurer Allianz Australia Insurance Limited ABN 15 000 122 850 AFSL 234708 and issued and managed by AWP Australia Pty Ltd ABN 52 0967 227 177 AFSL 245631 trading as Allianz Global Assistance.  Webjet Marketing Pty Ltd ABN 84 063 430 848 AR 301380 arranges this insurance as an authorised representative of Allianz Global Assistance.  *Terms, conditions, limits and exclusions apply.  Any advice on this insurance is provided by Allianz Global Assistance and is general advice only and not based on any consideration of your objectives, financial situation or needs.  Before making a decision please consider the relevant Product Disclosure Statement.  If you purchase a policy, we receive a commission which is a percentage of your premium – ask us for more details before we provide you with any services on this product.