'School holidays' is usually enough to strike fear into the hearts of even the most prepared parents. Fear not, Melbourne is full of great spots for kids, whether you're looking for a new spot or an old favourite.
Here are our top picks for entertaining kids in Melbourne's CBD and surrounding suburbs.
National Gallery of Victoria
The National Gallery is one of the most kid-friendly museums in Melbourne, and even hosts a Children's Week during October. There are also a range of workshops, special events and school holiday programs hosted for kids throughout the year. Be sure to check out the NGV website for updates on kids events.
Wonderland Fun Park
Wonderland Fun Park is enough fun, carnival rides and excitement for even the most stubborn kid. This place is packed full of activities – whether it's dodgem cars, carousels and bungee jumps, bee-rides, wild dragon flyers, wacky worm roller coaster, you name it.
Melbourne Beaches
Make the most of good weather, grab a towel and head to the beach with your kids in tow. Not only are there plenty of fantastic beaches to choose from in the Melbourne area, but they're completely free. Bring along a packed lunch and plenty of sunscreen and your kids will be sure to have a blast.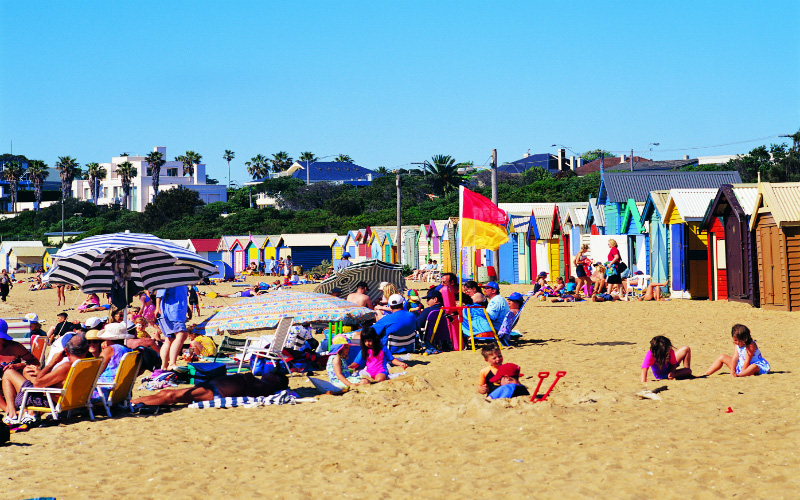 Galactic Circus
Galactic Circus is Australia's largest indoor interactive theme park, with thrills a little tamer and more suitable for all ages. Featuring arcade games, ticket and prize games, indoor skirmish, state of the art bowling, plus carnival favourites, this one's reminiscent of an old-school carnival. If you're not into rides, come for the fairy floss, popcorn and show bags alone.
Werribee Open Range Zoo
With a free safari tour, lasting around 45 mins, in Werribee Open Range Zoo you'll meet hippos, zebras, waterbucks, giraffes, ostriches and rhinoceroses. You'll also visit a simulated African village with educational and interactive soundscapes for children to enjoy. This African themed zoo is 32 km out of the Melbourne CBD and is one of Melbourne's best day outs.
Melbourne Museum
Head to Melbourne Museum and allow your little ones to learn about all manner of subjects, from dinosaurs and insects to the brain and everything in between. During the school holidays, a great range of family-friendly activities are also available to keep little hands and minds occupied.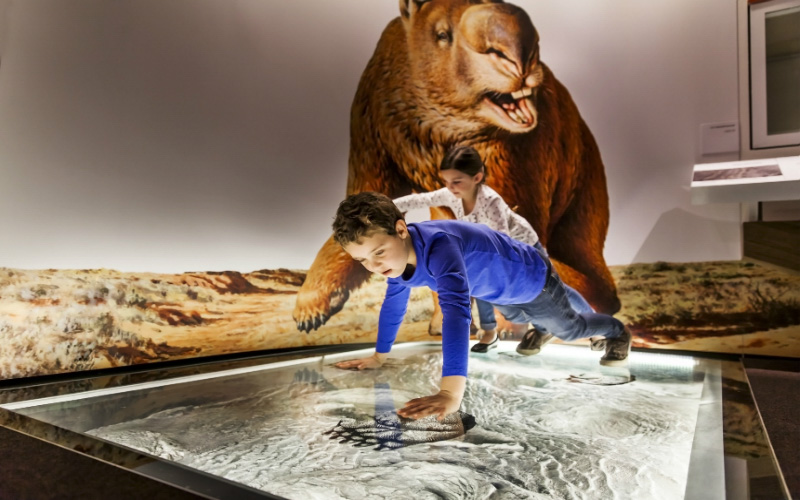 ScienceWorks
If your kid prefers a baking soda volcano experiments to action and adventure, ScienceWorks is a haven for budding scientists. Here you'll learn about science and technology in a fun and interactive space just out of the CBD. Suitable for all ages, ScienceWorks is about hands-on experiences, and is a place where young curious minds run wild.
Melbourne Zoo
Melbourne Zoo is just minutes north of the city centre, on the train to Royal Park from Flinders Street Station, or route 55 on the tram from William Street. This is one of Australia's oldest zoos – and is fitted with great animal displays where you'll meet over 300 different species from across the world including majestic elephants, sleek tigers and friendly orangutans.
Royal Botanic Gardens
Take your family along to the Royal Botanic Gardens and spend some time wandering beneath shady trees, enjoying a picnic or discovering the wide variety of plants and trees scattered throughout the grounds. The Royal Botanic Gardens are also home to an interactive children's garden which is perfect for engaging young inquisitive and adventurous minds.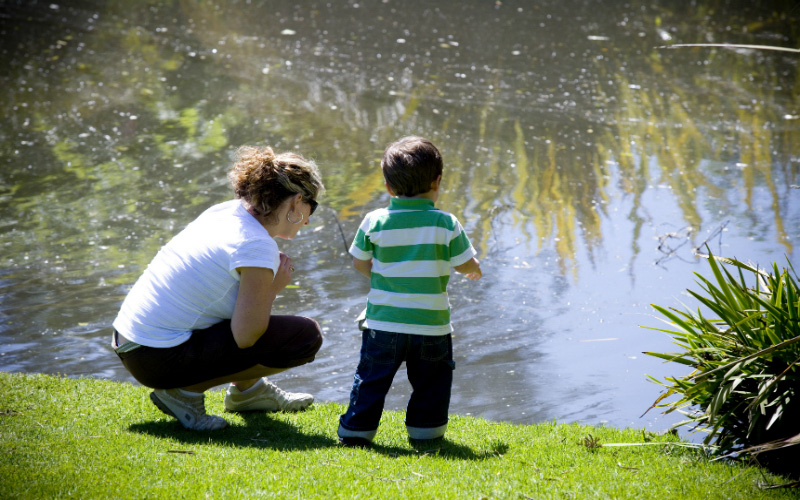 Melbourne SEA LIFE Aquarium
Home to 10,000 aquatic animals, including one of the world's largest saltwater crocodiles, Melbourne's SEA LIFE Aquarium boasts some of the city's most vibrant and interactive exhibits. Ranging from the Croc Lair Exhibit, to the Seahorse Pier or Penguin Playground, here you can watch animal feeds, participate in interactive animal encounters, and explore several iconic state-of-the-art displays.
Next school holidays, take a note of these kid-friendly hotspots and give the kids enough stories to tell for the school term to come.